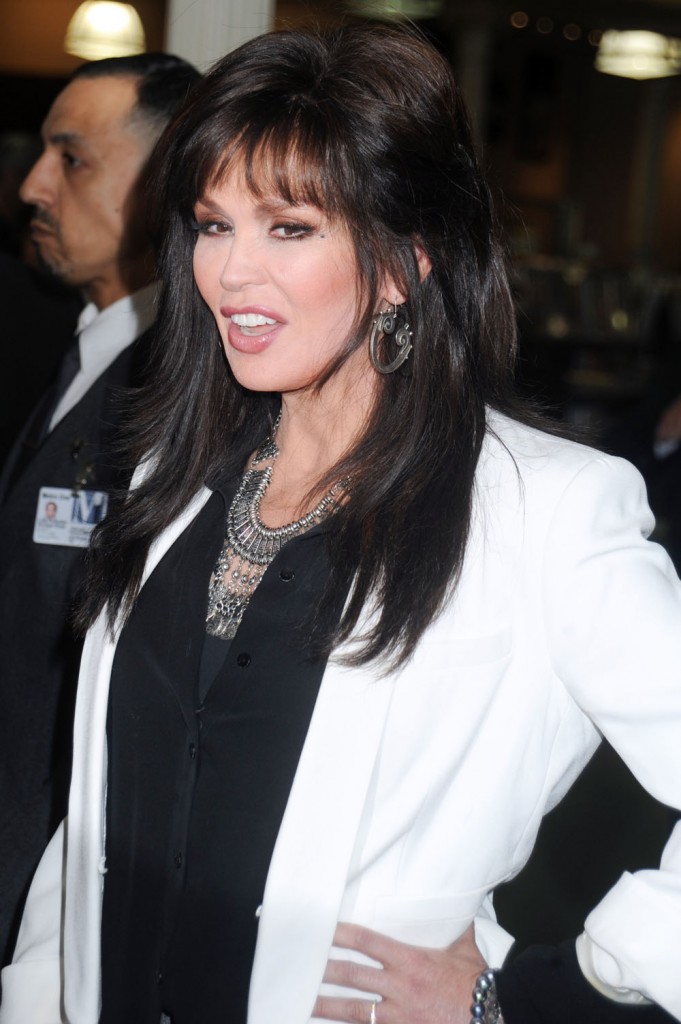 So many musicians and artists have turned down invitations to perform at Baby Fists' inauguration that it's hard to keep up. Some of the Rockettes were reportedly livid about it, a member of the Mormon Tabernacle Choir resigned in protest, Charlotte Church called him a tyrant and other musicians, like Moby and Rebecca Ferguson, have said they'll perform only under certain conditions like Trump releasing his taxes (not going to happen) or if they get to perform certain protest songs. (Although Ferguson later took that back.) So it's no go for most performers, but Marie Osmond will be there if she's invited! She told Yahoo she really wanted to perform for Trump (although no one has asked her) and she also echoed a lot of the same bullsh- we heard from Nicole Kidman about how we need to support Trump because he's President and we should ignore all the horrible things he does and says (my words).
Marie Osmond is more than willing to perform at Donald Trump's inauguration — he just needs to ask.

"I think when it comes to our country we need to unite," she told Yahoo. "I think we should all support our president whether we're happy or sad. This is America."

Nicole Kidman says the country needs to get behind President Trump

The singer, who has performed at previous presidential inaugurations including for Ronald Reagan in 1981, said she wants to set an example for her eight children.

"We should come together, and I think an inauguration should be a time to unite, it really should," she added.
So to the people planning the inauguration who can't Google before asking artists to perform, Marie Osmond is there for you! She's ready to perform and to bring our country together with her treacle music, lip synced from her mask of a face. I shouldn't be so harsh, I'm sure a performance by Marie Osmond is exactly the kind of entertainment that Trump supporters appreciate. I wonder if her brother, Donny, is on board. I checked his website and he very strongly identifies as a Mormon. His position on politics is that that the rapture is coming and that God will run everything at that point anyway – really. It makes you question how these people can see how Baby Fists acts and still support him. Maybe they have such blind faith that they just don't care.
Update: Despite these reports, and despite saying we should unite, Marie has denied that she wants to play the inauguration. (Thanks CatJ for the tip.)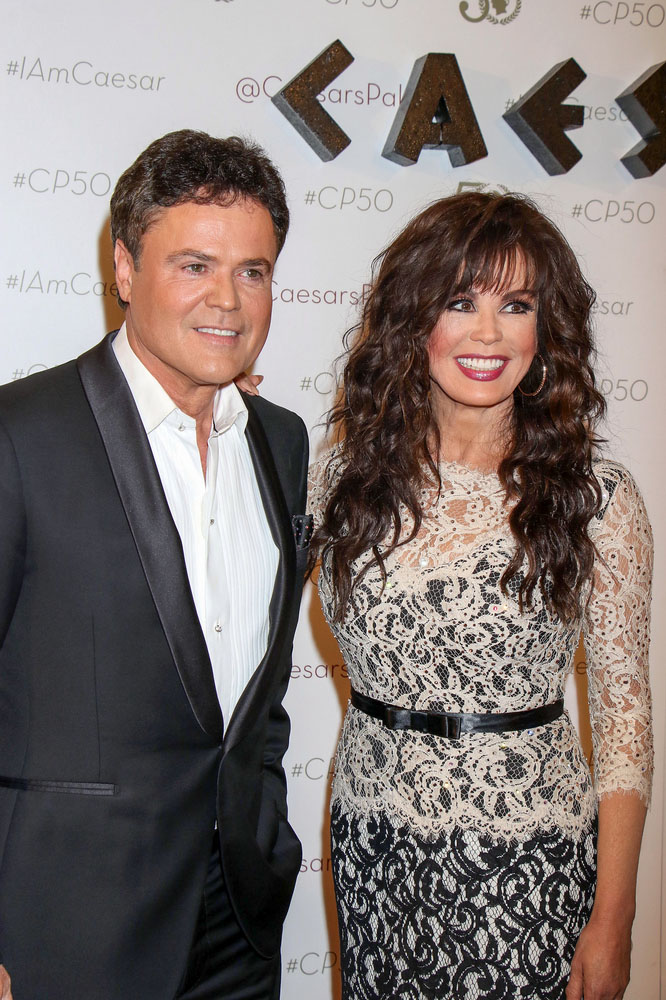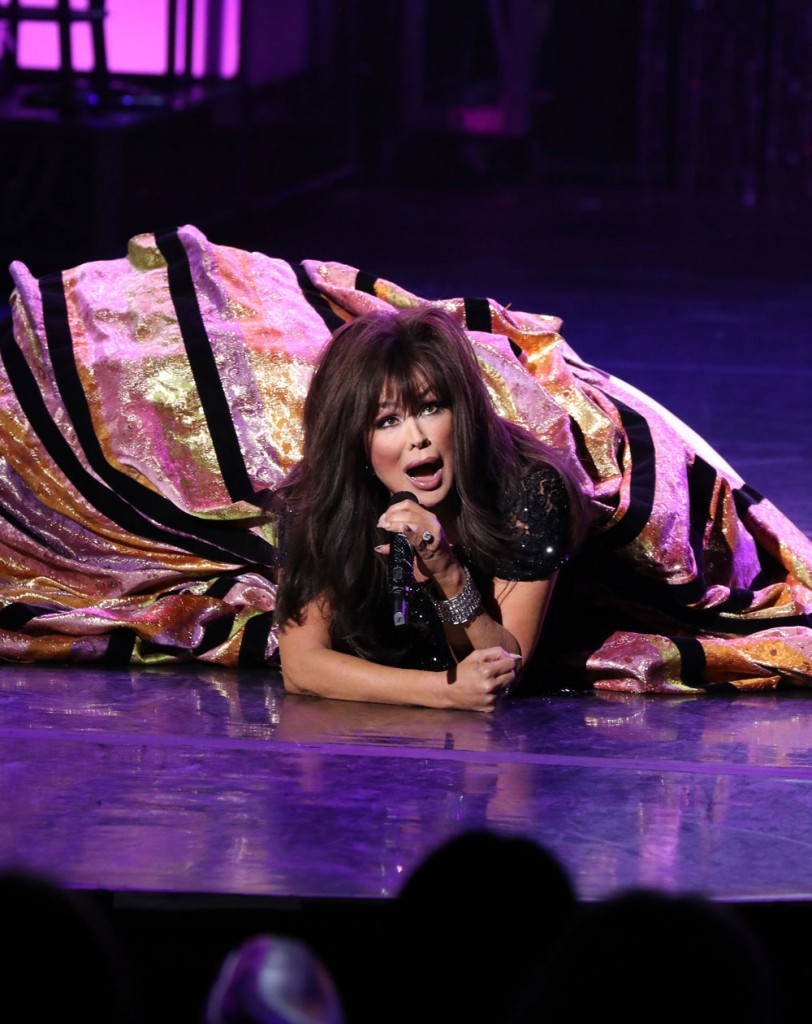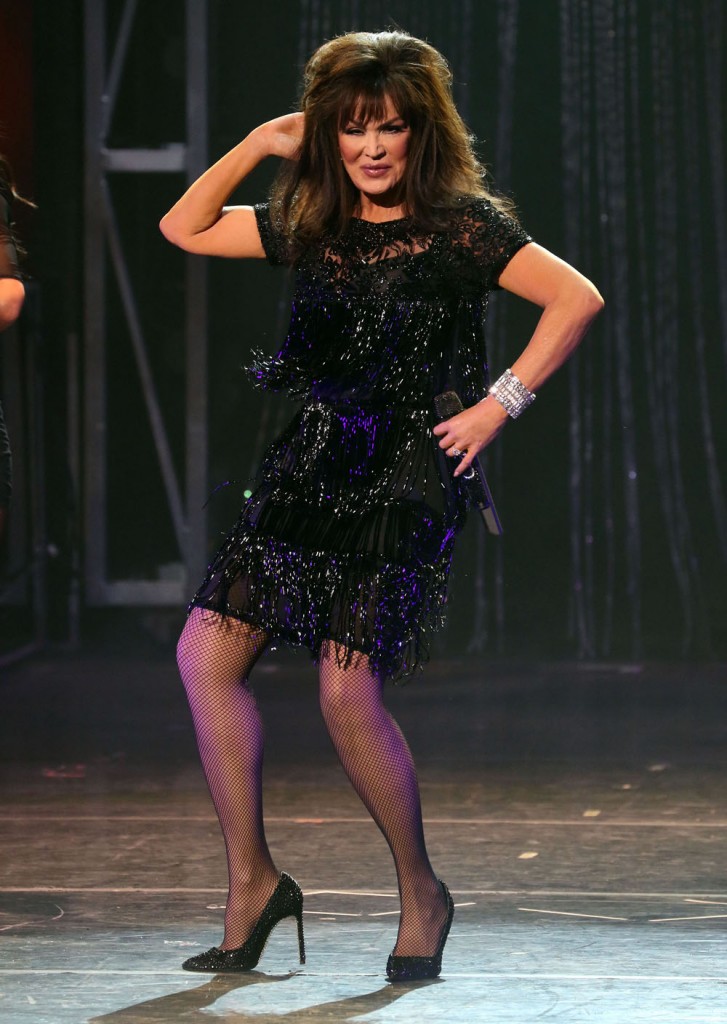 Photos credit: PRPhotos and FameFlynet