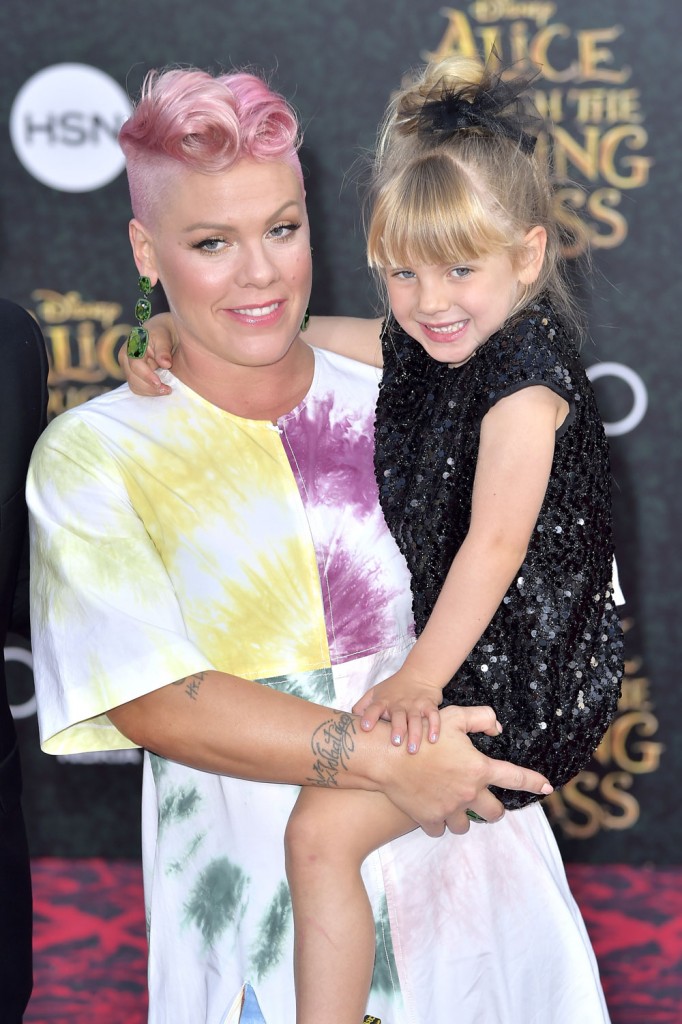 Pink and her husband, Carey Hart, welcomed their new son, Jameson Moon Hart, the day after Christmas. It seemed kind of sudden to us on the outside as Pink didn't announce her pregnancy until November so none of us knew she was pregnant. Her family surely had plenty of warning though, including little Jameson's big sister, Willow, who turned five in June. Willow seems to be taking well to her role as big sister, judging by the cute photo of Willow cradling Jameson (I still can't with that name) that Pink posted to Instagram.
Pink also shared this photo of Willow last week taking a nap on her pregnancy pillow while Willow's baby doll slept on a little pillow too.
In case that's not adorable enough, Pink threw a "big sister party" for Willow over the weekend, most likely at a local park as E! mentions, complete with a "Big Sister" cake and balloons.
Look at how proud Willow looks! I love this photo so much. It's also news to me that "big sister/big brother" parties are a thing. I'm older, I only have one child and I haven't heard of this yet. I googled it and although I can't figure out how common this is I would suspect it's catching on regionally. Here are some tips for throwing big sibling parties. It sounds like a nice way to keep older kids from feeling left out when a new baby arrives. It looks like Willow is so happy to be a big sister and that she's going to be a big help to her mom. Congratulations to Pink, Carey and Willow! I bet they had a wonderful holiday and new year with sweet little Jameson.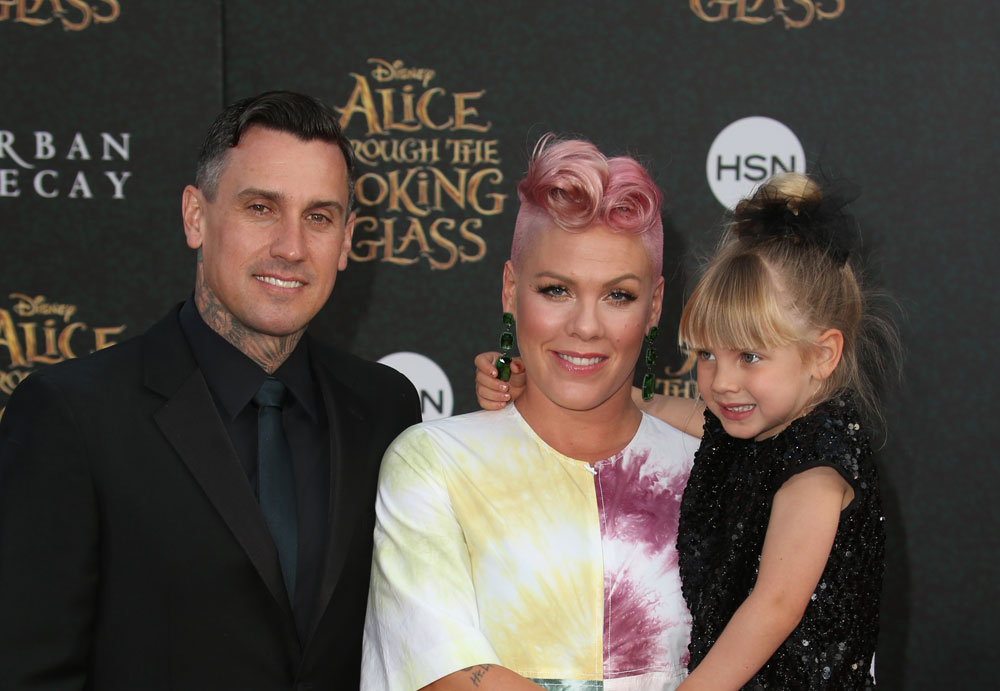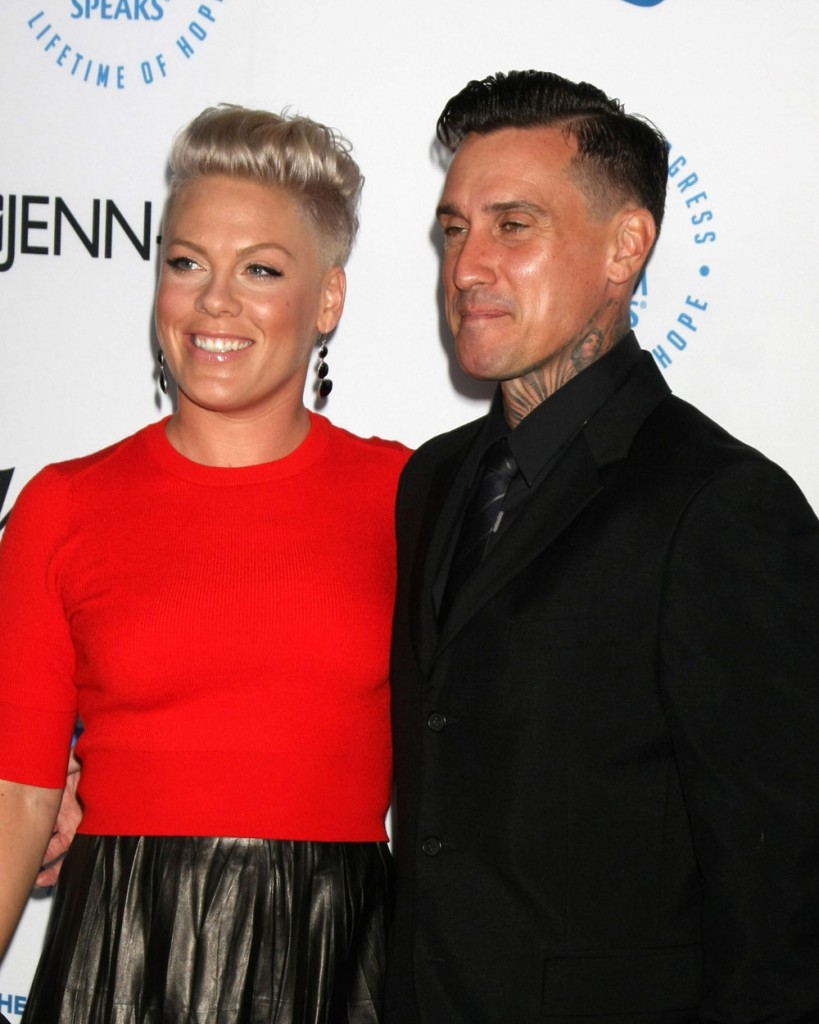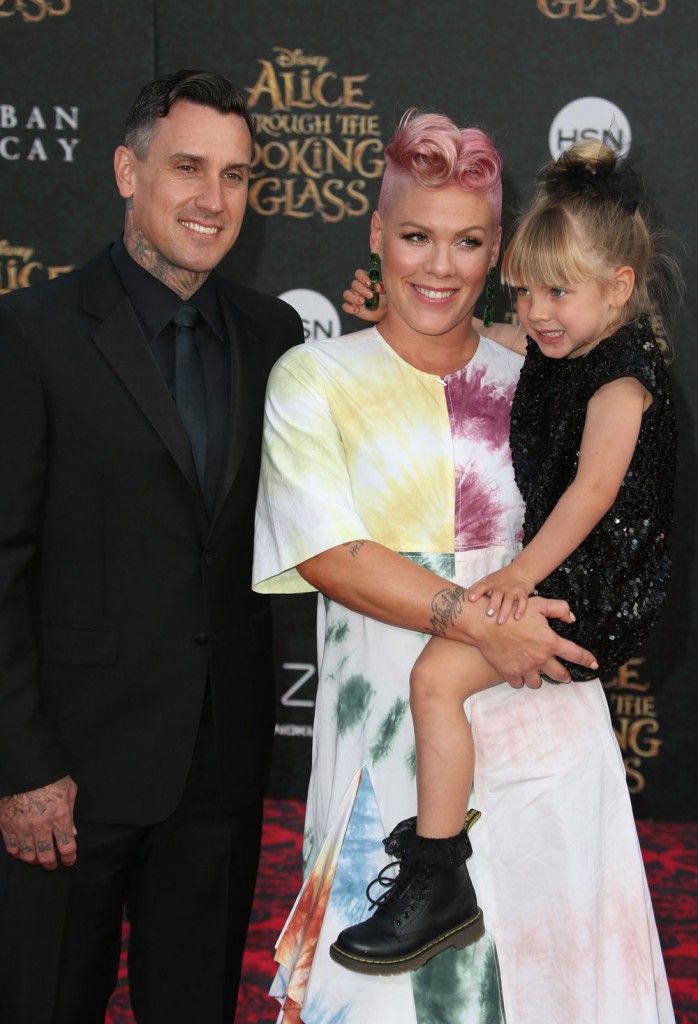 photos credit: WENN and Instagram/Pink