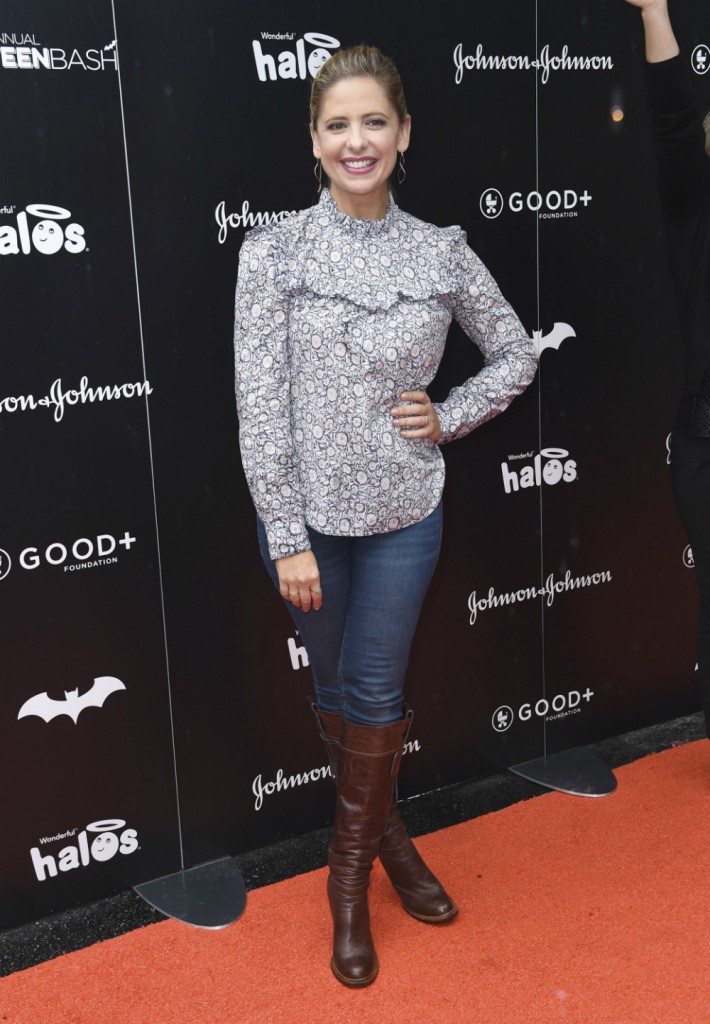 Sarah Michelle Gellar has two children, daughter Charlotte, seven, and son Rocky, four. She and husband Freddie Prinze do a pretty good job keeping their kids out of the spotlight. Last week, Rocky came down with a virus that led to him having trouble breathing. As you would expect, this landed him in the ER, a first for the Gellar-Prinze household. And, also as you would expect, this terrified the whole family. Following Rocky's release, Sarah posted this to Instagram:
Clearly the whole thing left Sarah shaken and I understand why. Last year my son came down with the flu. It culminated in rushing him to emergency late one night to lower his temperature. I can +1 everything Sarah said here. The minute my son's breathing became ragged, I felt powerless and thought I had failed him and everyone who loved him (shout out to UCLA/Nethercutt Emergency Center and their incredible staff).
Light-hearted aside but my friends and I also note how long we were able to go before the ER, broken bones or other childhood calamities befell our little ones. Seven years without hitting up the ER would have earned Sarah a top spot ranking in our group. Fortunately, all is well now and Rocky is home resting comfortably, Sarah continued to assure us on Twitter:
Thank goodness for #iphones and #inspectorgadget when your little one is sick in the ER. (He's better and resting at home now #nastyvirus) pic.twitter.com/0AZlCBxtlk

— Sarah Michelle (@SarahMGellar) January 13, 2017
Sarah has a lot on her plate right now, and yes, that is a very bad pun on my part. In 2015 she co-founded a baking company, Foodstirs, which produces organic, non-GMO kits and mixes that have no artificial preservatives, dyes or flavors.The products are available by subscription or individual purchase online and have been picked up by Whole Foods in the Northeast and Gelsons in California. Plus she has a cookbook coming out in April.
I like Sarah so I felt kind of bad for her over the holidays when she had a Twitter snafu involving George Michael's unexpected death on Christmas. Sarah originally tweeted a since-deleted condolence tweet… about Boy George. Three mea culpa tweets later, we learned that she didn't mix the two pop icons up, she had been misinformed which one died. It sounds like she got thoroughly dragged for her error so I assume she'll stick to Foodstirs promotion and hopefully relatable mom-moment posts for a while.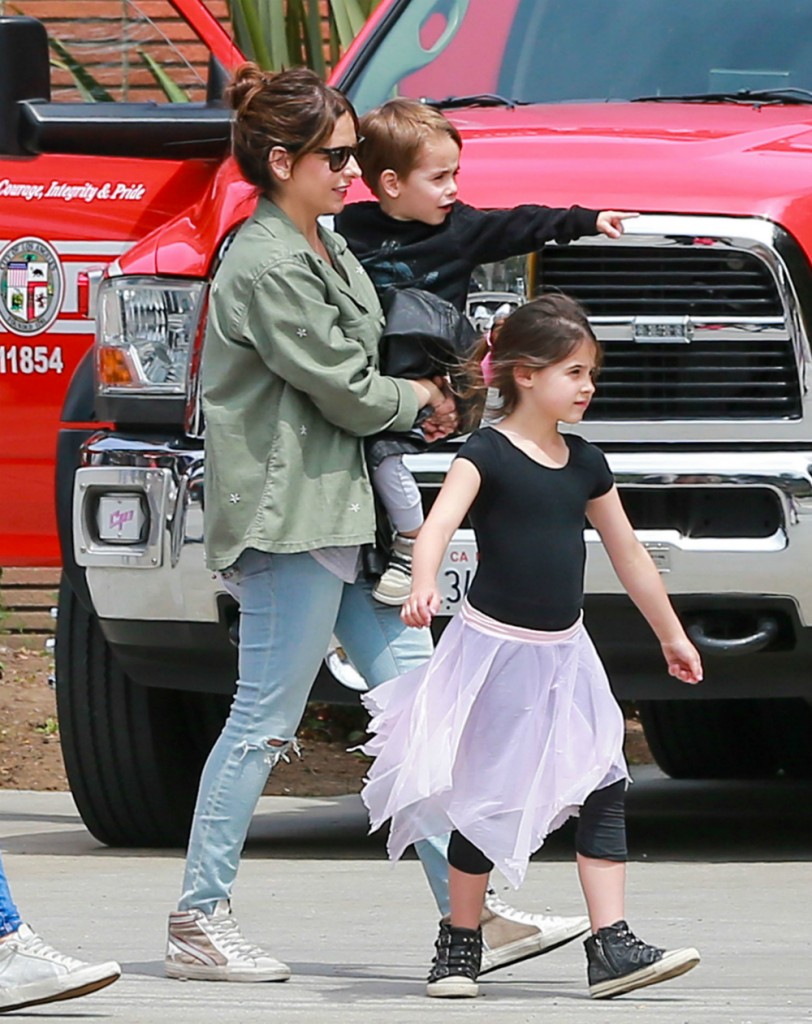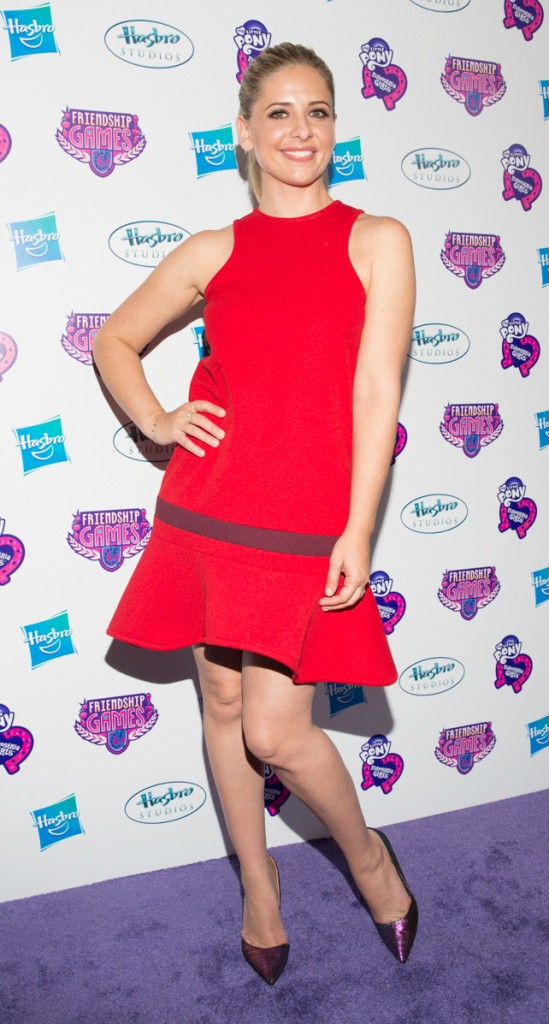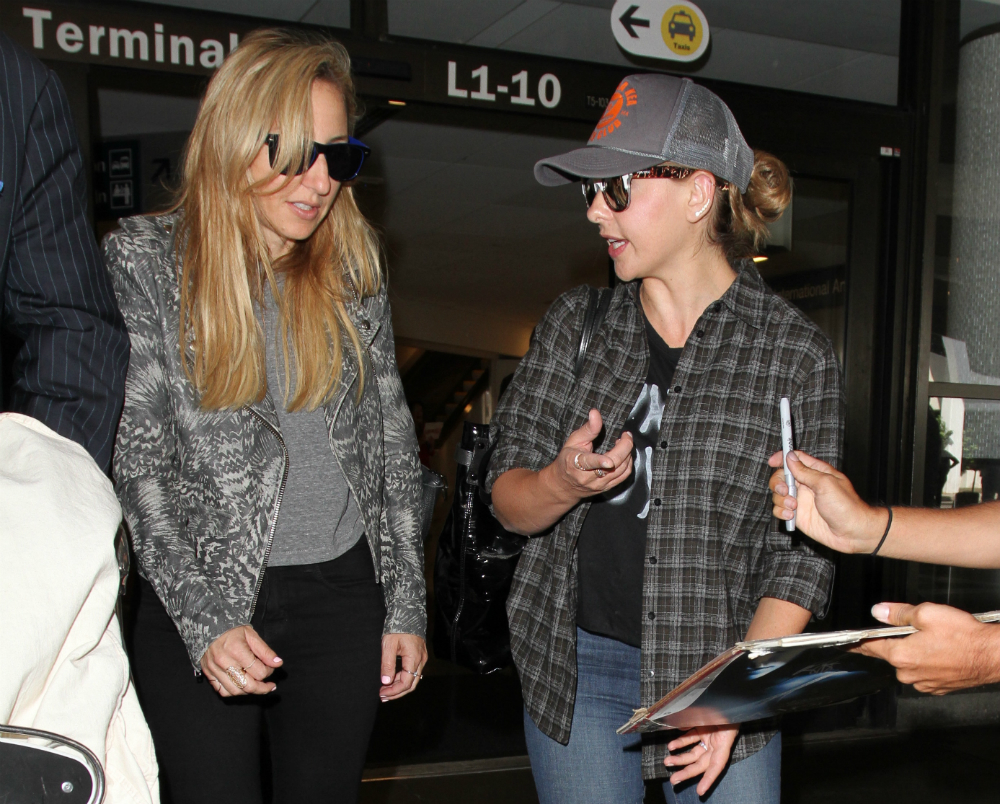 Photo credit: Instagram, Twitter and WENN and Fame/Flynet Photos