It's not even February yet, but love is in the air. The latest Hollywood lovebirds to take the plunge are Kate Mara and Jamie Bell, who announced their engagement on Friday. Kate, 33 and Jamie, 30, met on the set of the 2015 reboot of Fantastic Four. Kate may have played the Invisible Woman in that flick, but Jamie managed to see her just fine – and now they're going to have what I can only assume will be a fantastic wedding. It's got to be better than the movie at least. I honestly didn't even know this movie existed until now. I'm glad something good was able to come out of it.
Before the announcement on Friday, there were hints that the two were up to something. Kate posted a football-themed photo on Twitter last Sunday, showing her support for the New York Giants (since her uncle John is co-owner of the team and her great-grandfather Tim founded the team) and the Pittsburgh Steelers (who beat my Dolphins in the playoffs. Dammit. Oh, and she's the great-granddaughter of Art Rooney, who founded the team. Fun facts, huh). What's interesting to note in the photo is the sparkling diamond ring on "that finger." Kate has been sporting a ring on that finger for months, and the pair denied an engagement when asked back in March when they were spotted canoodling at Paris Fashion Week.
#NYGiants #Steelers
💙 💛 pic.twitter.com/ss5X7M5ko2

— Kate Mara (@katemara) January 8, 2017
After the announcement, the beautiful ring was visible on Kate's hand as she was out and about in New York City. Love the ring, absolutely covet the jacket.
The marriage will be the first for Kate and the second for Jamie, who had a short-lived marriage to actress Evan Rachel Wood. He and Evan have a three-year-old son together, while he and Kate have two adorable Boston terriers. Billy Elliot is getting married…again. Boy, does that make me feel old. Well, congrats to the happy couple.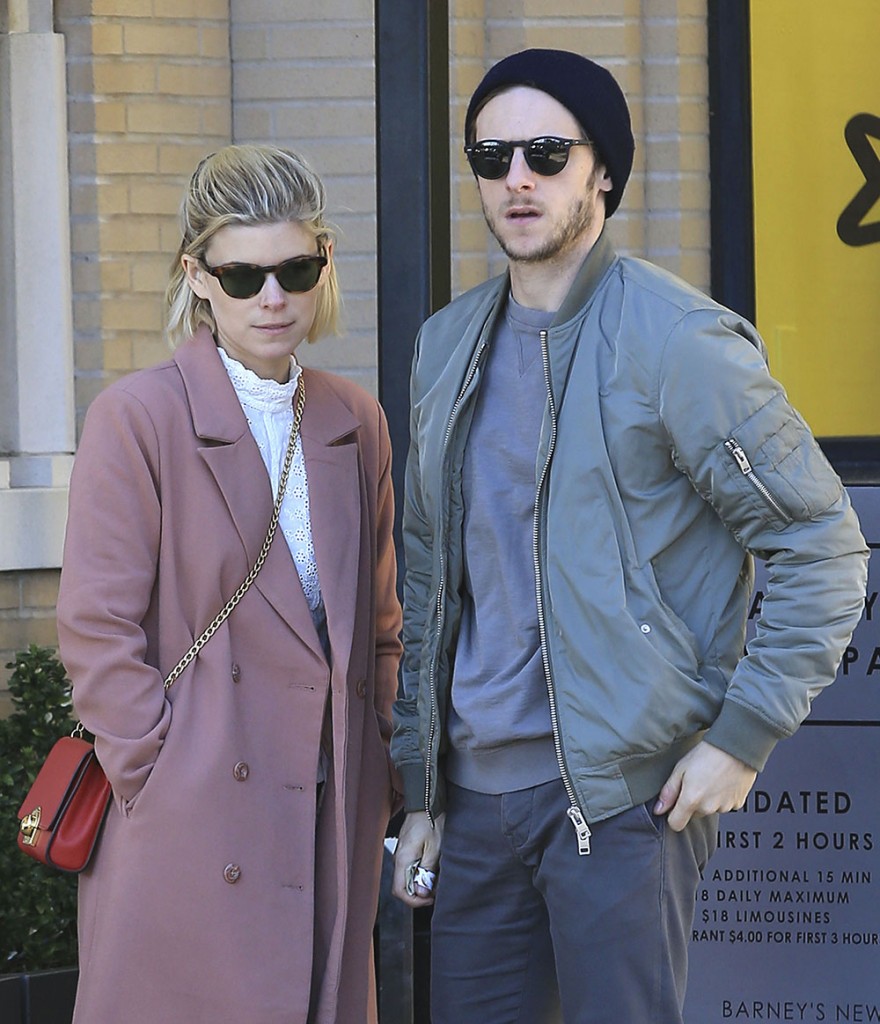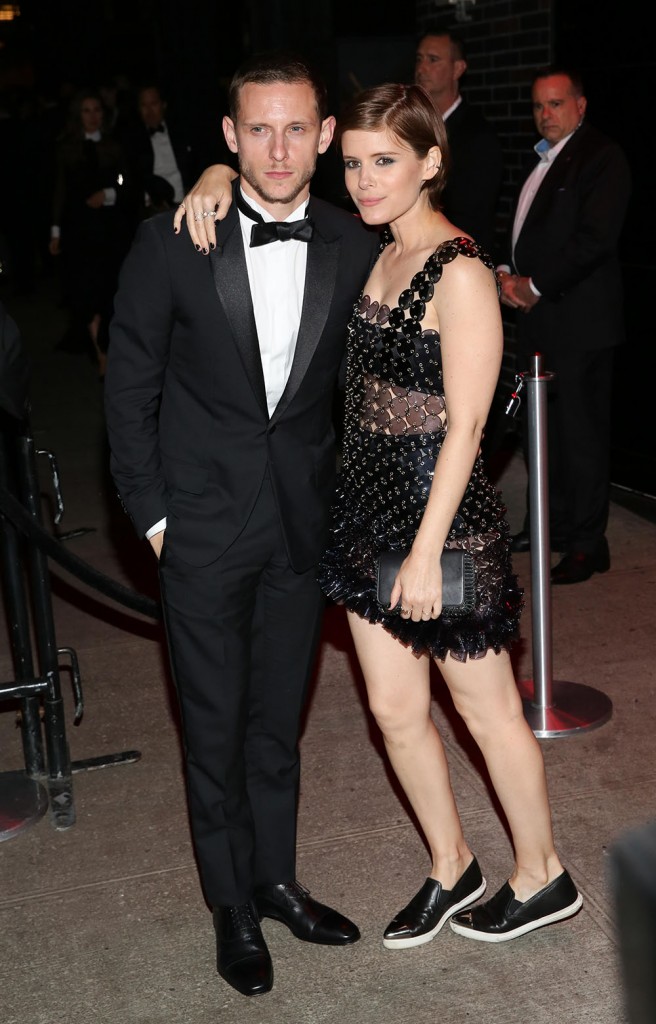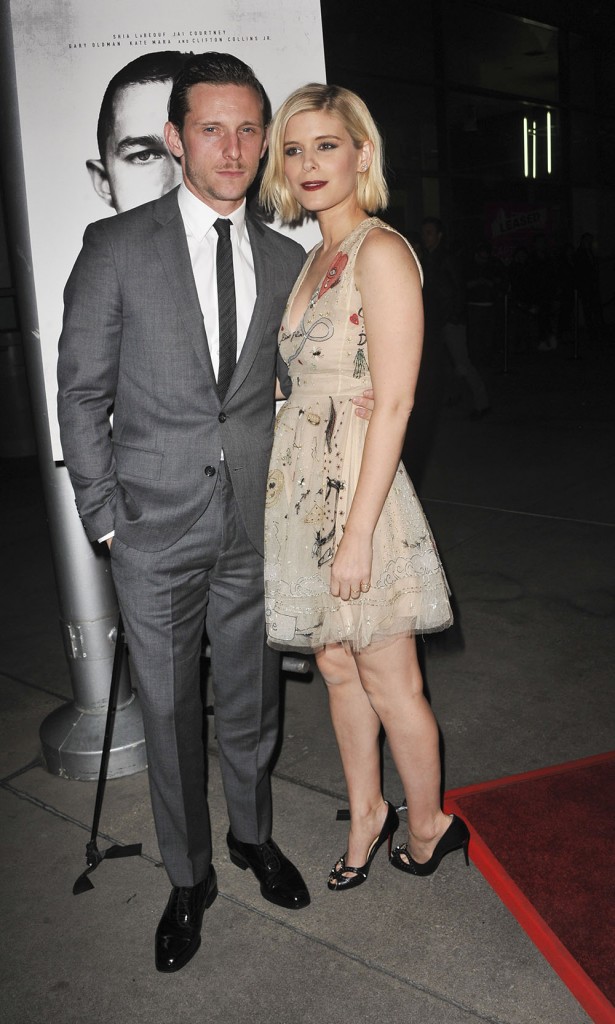 Photo credit: WENN.com, Getty Images, Fame Flynet