I have been pulling for Kesha ever since she entered rehab. I was not a huge fan of Tik Tok but I loved a couple of her later songs and I always kind of enjoyed her sass. Then we found out that Kesha was in a hellish living nightmare under her music producer, Dr. Luke. Her attempts to free herself of this situation failed and she was forced by Sony Music to continue working with her alleged abuser. Making the decision to move on, Kesha is back with a renewed strength, a return to her country roots and, understandably, the pain of what she went through with her contract at Sony Music. She gave an interview to Viceland's Noisey in Nashville. You can watch her video *NSFW/language* here and below are some highlights:
On losing everything to Sony/Dr. Luke: When you work really hard at something, then to have it taken away from you is pretty devastating. I worked my ass off for a lot of years to be able to do it: I sang backup vocals and the first couple songs I was on. I didn't give a f–k 'cause I just had this one vision. Once you earn that and make that happen, then to have it taken away from you is pretty devastating. It is definitely a mind f–k."

On her country roots: I've always loved country music and listened to it a lot growing up and so now I'm kind of like allowing myself to tap into my musical roots a bit more recently. I just did pop music because that's how it was produced.

On her comeback: I think I'm just finding my voice in the world and so, like, the last three years has been me taking my center and myself back. and my voice.
[From Us Weekly and Daily Mail]
Kesha goes through every emotion in the interview: she's giddy, she's angry, she cried and ultimately, she's resilient. I really credit her for her optimism because to have been torn down and been told she held less value than her contract would have broken some. Instead, she refocused and fulfilled her contractual obligations to Sony. Per her attorney, Daniel Petrocelli, Kesha has turned over 28 new songs and made it known she wants to release an album as soon as possible. We'll have to wait and see because as we know they have jerked her around before. To that, they say on the video they can't broadcast Kesha's performing and since we know Dr. Luke holds the legal rights to her performances as well as her songs, one has to wonder how tight a grip they have around her.
It's good to see her back out there, with fans, being sassy. I wish she would lay off the Botox, though. At the point she started crying, the interviewer thought she was trying to hold off a sneeze. Everything about her – attitude, outlook, music – has new life however.
Some good news, Kesha posted this picture to her Instagram indicating she is making music with Eagles of Death Metal, the band playing at the Bataclan in Paris on that horrible night of the attacks.
See? Resilience.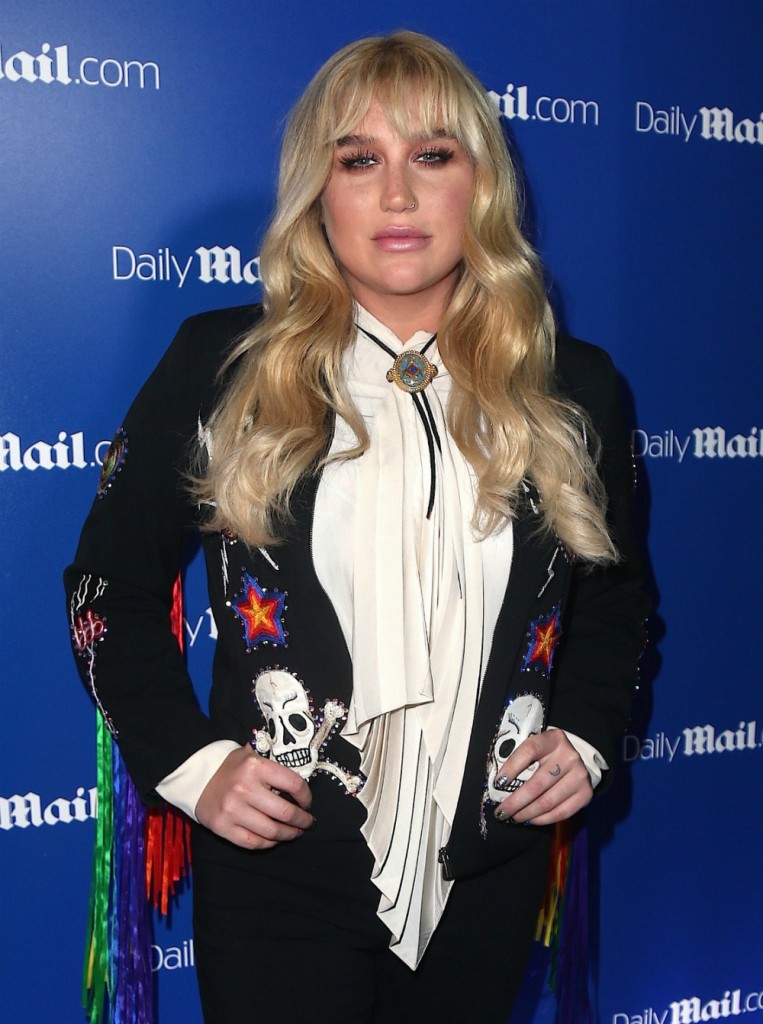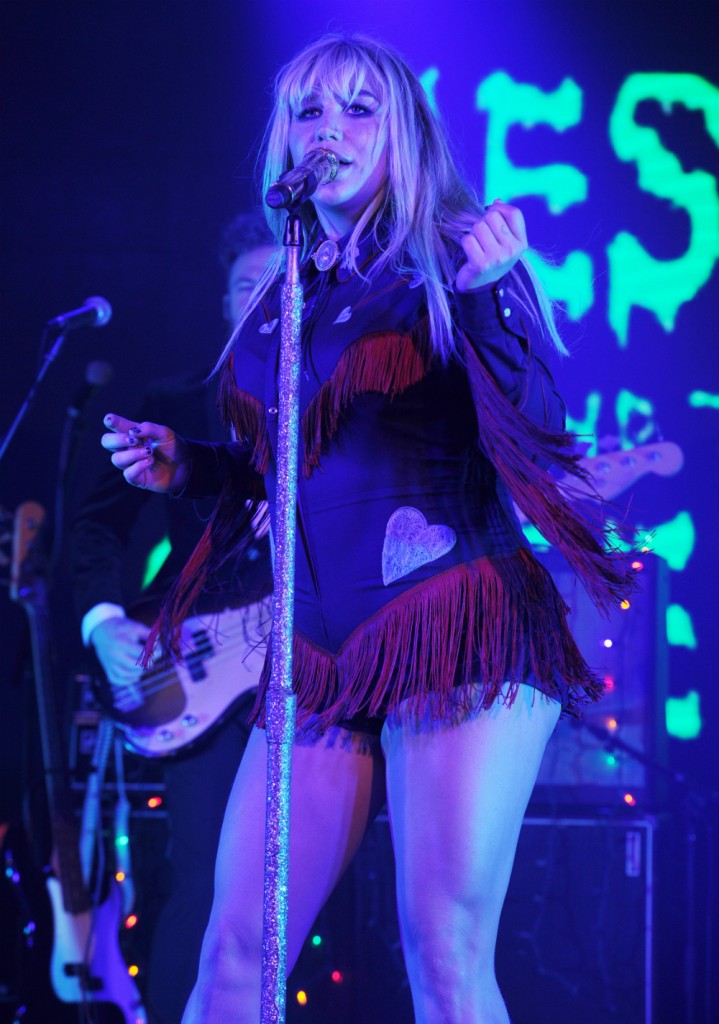 Photo Credit: WENN and Fame/Flynet Photos and Instagram