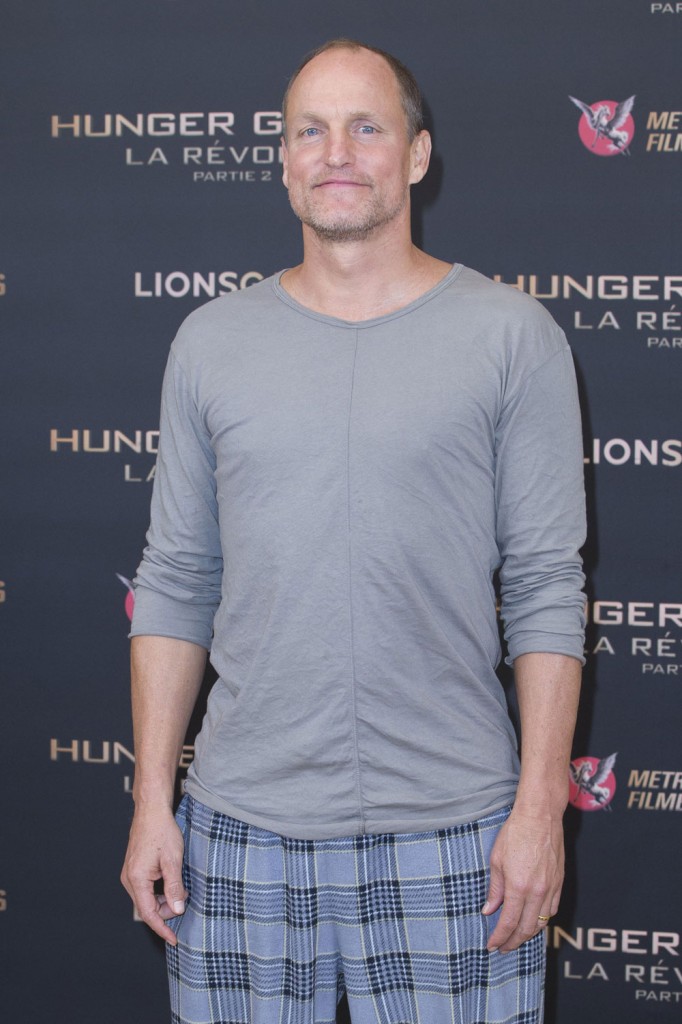 I'm sad, I'm having a tough time and I'm not looking forward to what's to come. However there has been one incredible bright spot this week and maybe the protests tomorrow will be another one. Last night I attended a screening of Woody Harrelson's live movie, the first of it's kind, Lost in London, shot and broadcast in real time from a single 4k camera (with one hell of a talented cameraman) to theaters around the world. The movie was written, directed and stars Harrelson and Owen Wilson. It tells the story of one night in Harrelson's life 15 years ago when he made tabloid headlines in the UK. I don't want to give away too much about the film but even if I told you the entire plot I couldn't begin to capture how truly delightful, entertaining and just moving this movie is. Not only is it an stunning accomplishment as it's the first live movie ever (and it pretty much went off a hitch) when I tell you that it's one of the best movies I've ever seen I'm not exaggerating. Plus the acting was just phenomenal, with Harrelson blowing me away. Here's the video of Harrelson announcing this:
I'm actually surprised that Harrelson released/filmed Lost in London at the beginning of the year because it should be a contender for so many awards. One guy on Twitter said it's everything Birdman aspired to be in that it was a reflection on waning fame, but it was so much more than that. It was a film about a guy not deserving the love of his life, it was a buddy film and it was a film about facing your ego and coming out the other side. Here are some reviews from social media. They're overwhelmingly positive. The Guardian also raved about it.
What Birdman won an academy award for pretending to do, #LostinLondon just actually did. Eat your heart out.

— Jeff Miller (@jefe_miller) January 20, 2017
Well done @WoodyHarrelson! Fab feat #LostInLondon was, and great performances all around as well. Bravo! #OwenWilson #WillieNelson

— Eileen Chang (@see_me_eileen) January 20, 2017
Just saw #lostinlondon live. Such cool & impressive filmmaking by the very talented @WoodyHarrelson. And it's hilarious! @fathomevents

— Dan Farah (@Dan_Farah) January 20, 2017
1 camera 1 take #lostinlondon cast & crew killed it! Definitely a new gold standard…so inspiring. TOP shelf! Congrats!

— Redd No. 7 Studio (@Redd7studio) January 20, 2017
Congratulations @woodyharelson that was an amazing feat of filmmaking and a joy to witness #lostinlondon @JoshTwain @ClemensBros pic.twitter.com/NOkfRAkiwU

— George Clemens (@teamgeorge) January 20, 2017
It's unclear how much of the actual movie mirrored Harrelson's own life, at the beginning there's text that says "too much of this is true." Harrelson said in the Q&A afterwards that it's better for people just to use their imagination. There's a scene with Harrelsons BFF Owen Wilson in a club that was inserted for plot reasons. Harrison explained that he actually met up with Leonardo DiCaprio randomly that night but that he couldn't make that part funny so he wrote in Wilson instead. When he called Wilson to tell him about the movie, Willie Nelson, who is a buddy of Harrelson and Wilson's and lives near them in Maui, was over Wilson's house and asked to be in the film. There are also cameos from Bono and Daniel Radcliffe.
As for the technical details, I barely noticed any issues and forgot that I was watching an actual live performance. There were SO MANY sets, in fact there were 24 locations (including Waterloo Bridge which almost put a spanner in the works by getting shut down after a WW2 bomb was found in the Thames just before production), 300 crew and countless extras. I noticed some minor sound issues that lasted less than half a minute. While some scenes were dark and could have been better lit that really didn't take away from the film. Harrelson admitted in the Q&A that one actor missed his cue and that he had to ad lib to fill time, but I had no idea that was happening and he pulled it off like a pro. The film was 100 minutes long and they rehearsed for four weeks ahead of time.
When Lost is London is available to stream next month I'll buy it. This is the kind of movie that you watch over and over and quote with your friends. Harrelson accomplished so many things with Lost in London and has set the bar impossibly high – not only for any film maker who wants to livestream, but for the semi-autobiographical film in general.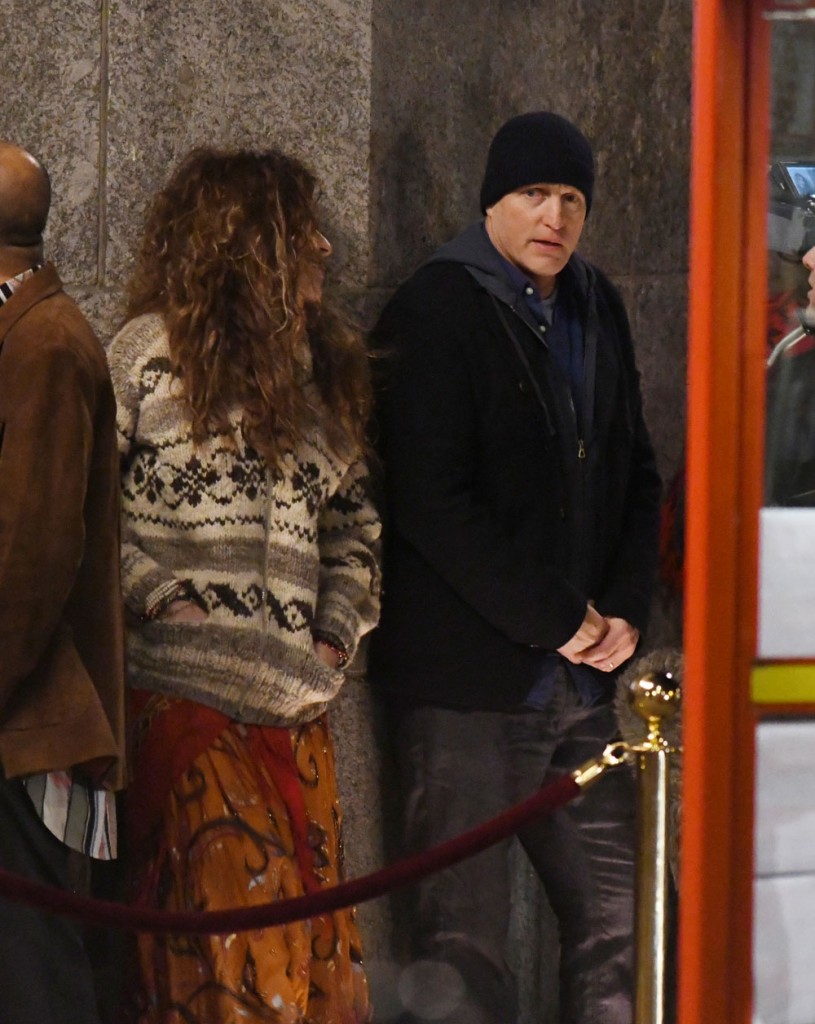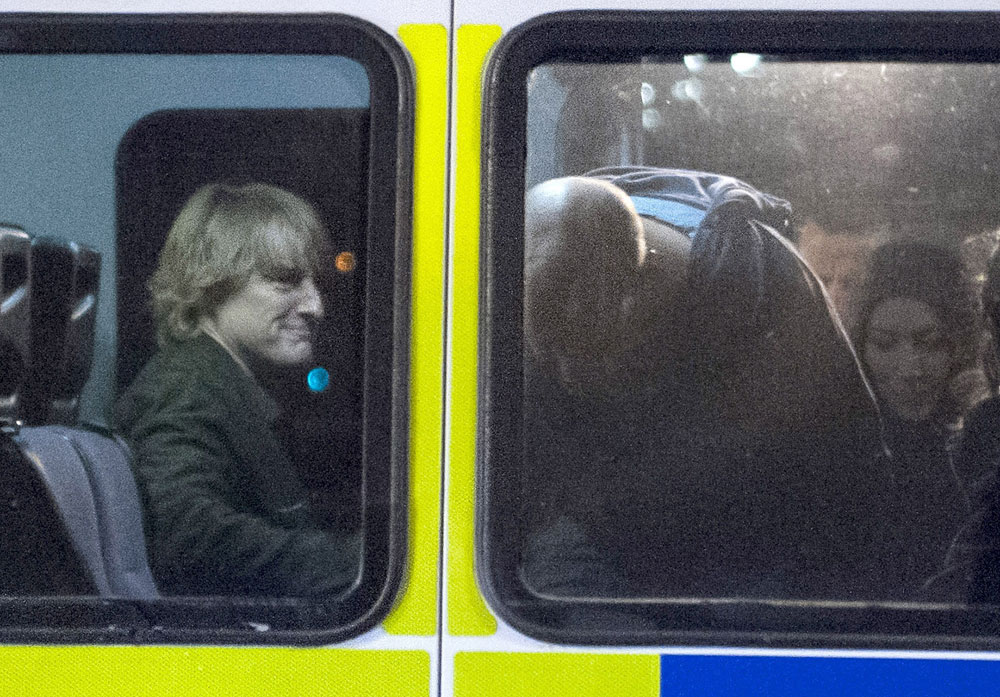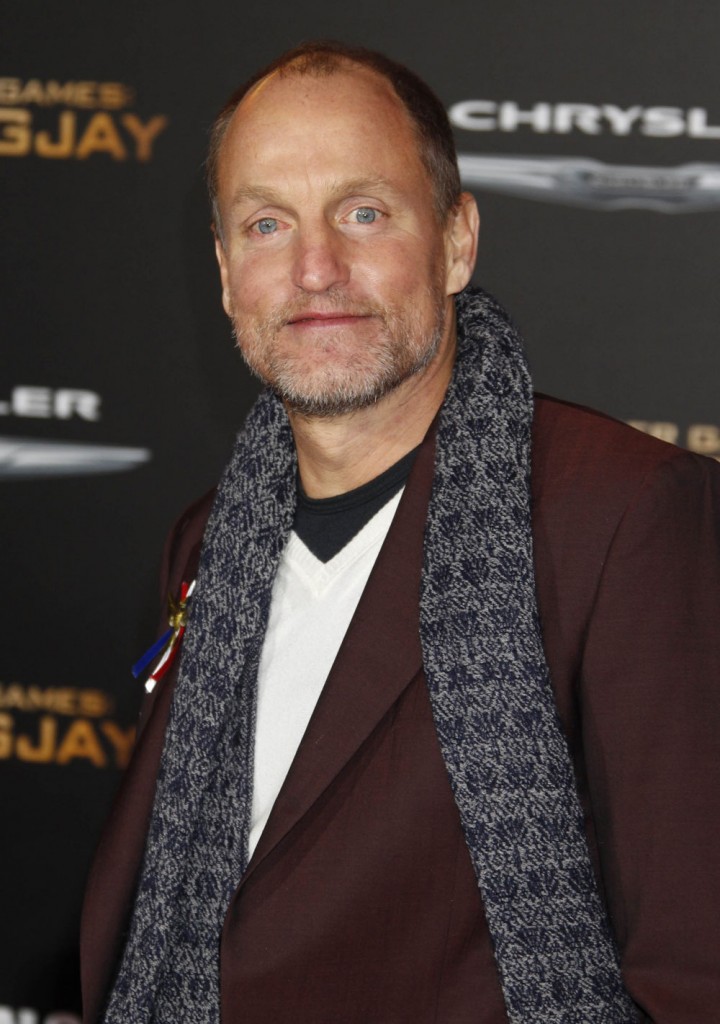 Photos credit: WENN and FameFlynet