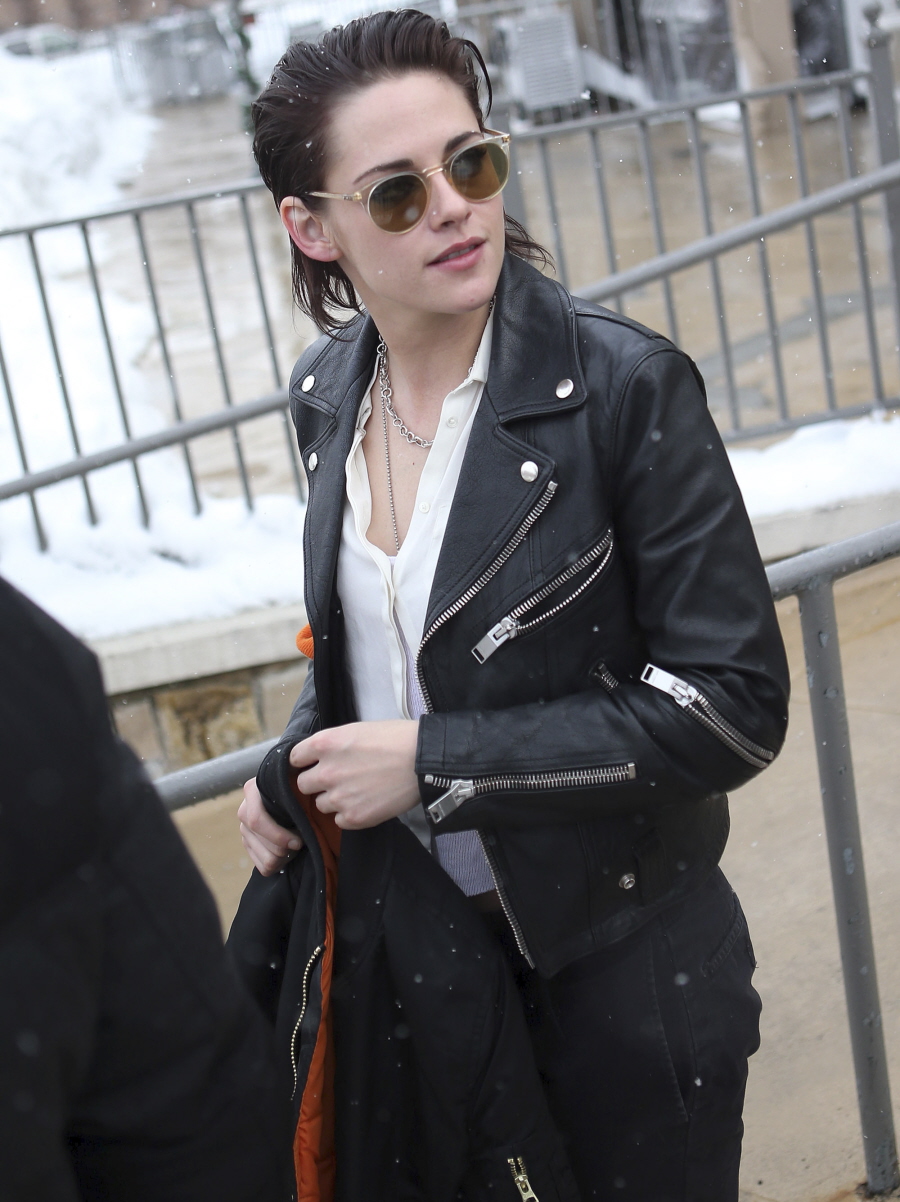 Here are some photos of Kristen Stewart at the Sundance Film Festival over the weekend. She's in Sundance to promote her short film, Come Swim. It's her directorial debut, and the short film apparently involves artificial intelligence. Kristen became so interested in AI that she ended up coauthoring a research paper on the subject for Cornell's online research database. I'm being completely serious – you can read more about it here. NY Mag excerpted a few lines out of the paper and I honestly thought she was talking in circles, but sure. Good for her.
But the real story is that Variety asked K-Stew about Donald Trump, aka Emperor Baby Fists. Some people might have forgotten, but back during the heat of the Mini-Coopering Scandal of 2012 – wherein Kristen was "outed" by Us Weekly for having an affair with her then-married director Rupert Sanders – Donald Trump loved to tweet about Kristen. Back then, he was just a dumb and annoying Twitter troll who would do anything for intention (gee, so much has changed). He found that he got BIGLY attention when he drew the ire of the Twihards. Which led to tweets like this:
Everyone knows I am right that Robert Pattinson should dump Kristen Stewart. In a couple of years, he will thank me. Be smart, Robert.

— Donald J. Trump (@realDonaldTrump) October 22, 2012
That's our president. Anyway, Variety asked Kristen about it after all these years. Her answers sort of surprised me.
On Trump's tweets about her in 2012: "He was mad at me a couple years ago, really obsessed with me a couple years ago, which is f—ing crazy. I can't even understand it. I literally cannot even understand it. It's such far-out concept that I don't want to believe that actually is happening. It's insane… At that point, he was just, like, a reality star. I had no reference. It wasn't like really a thing. But in retrospect, somebody reminded me of that and I was like, 'Oh my gosh, you're right!' He's probably, like, going to tweet about this."

On the young women who are scared about Baby Fists: "As they should be." When asked if she has a message for other young women, with a laugh, Stewart preached, "Ladies, stand up for yourself!"

Her general thoughts on disrupting Baby Fists: "I've never been the most politically charged person, but I think at this point, it's not political. It's f–king so humanitarian. I would just say be a part of what you believe in, whichever way that is. I'm not going to tell anyone how to feel, but I'm pretty sure that we all feel the same way."

On the Women's March at Sundance: "I was really disappointed that I couldn't be in D.C. for the march, and I was like, I'm sure somebody is going to be doing something here and they are and I'm really thankful for that."
She surprised me because I really don't think of her as an incredibly political person, but I like the point she makes: "At this point, it's not political. It's f–king so humanitarian." Yes. It's a human rights issue, not politics. As for those tweets… we have a president who negged Kristen Stewart repeatedly on Twitter. World gone crazy.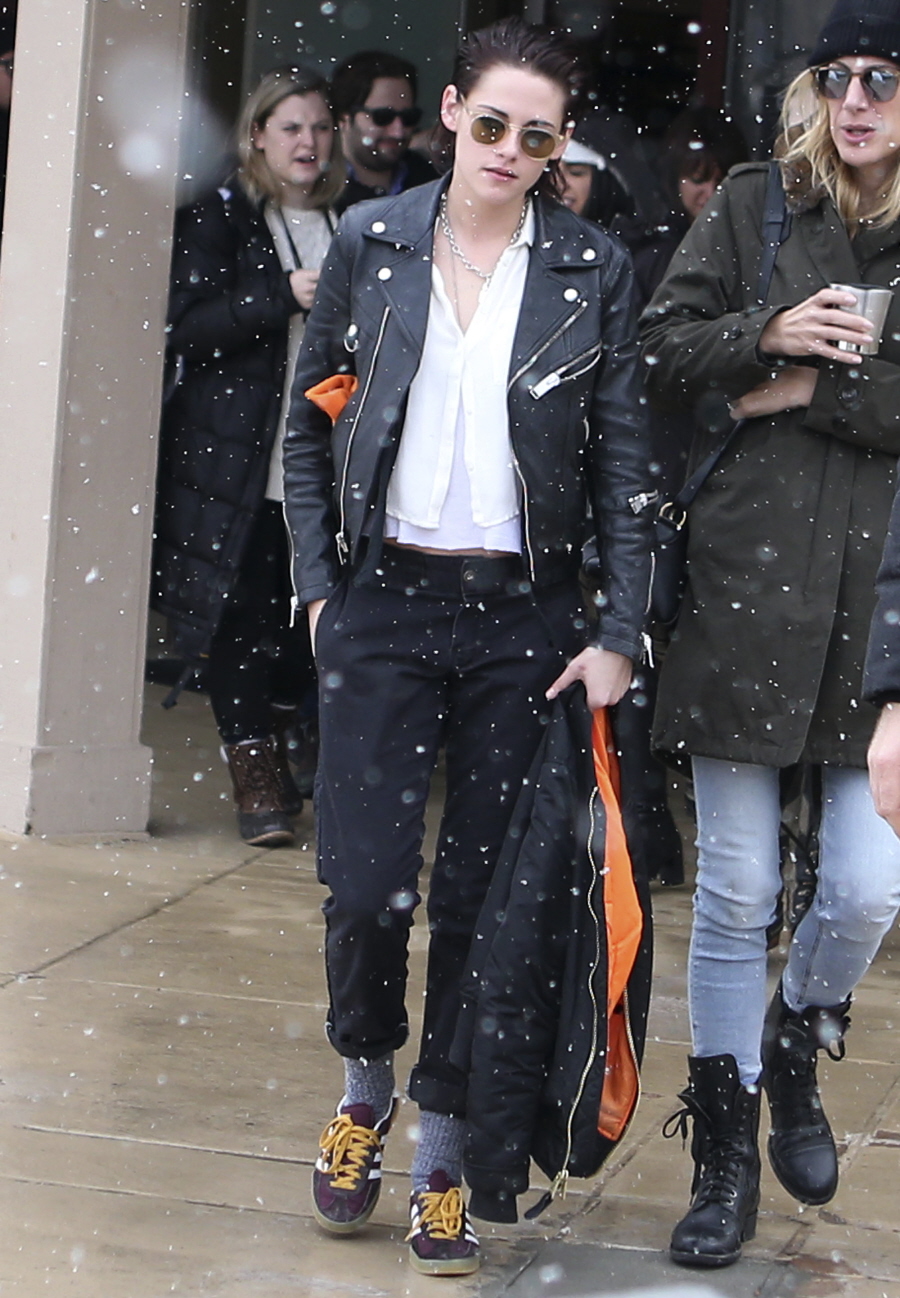 Photos courtesy of Fame/Flynet.