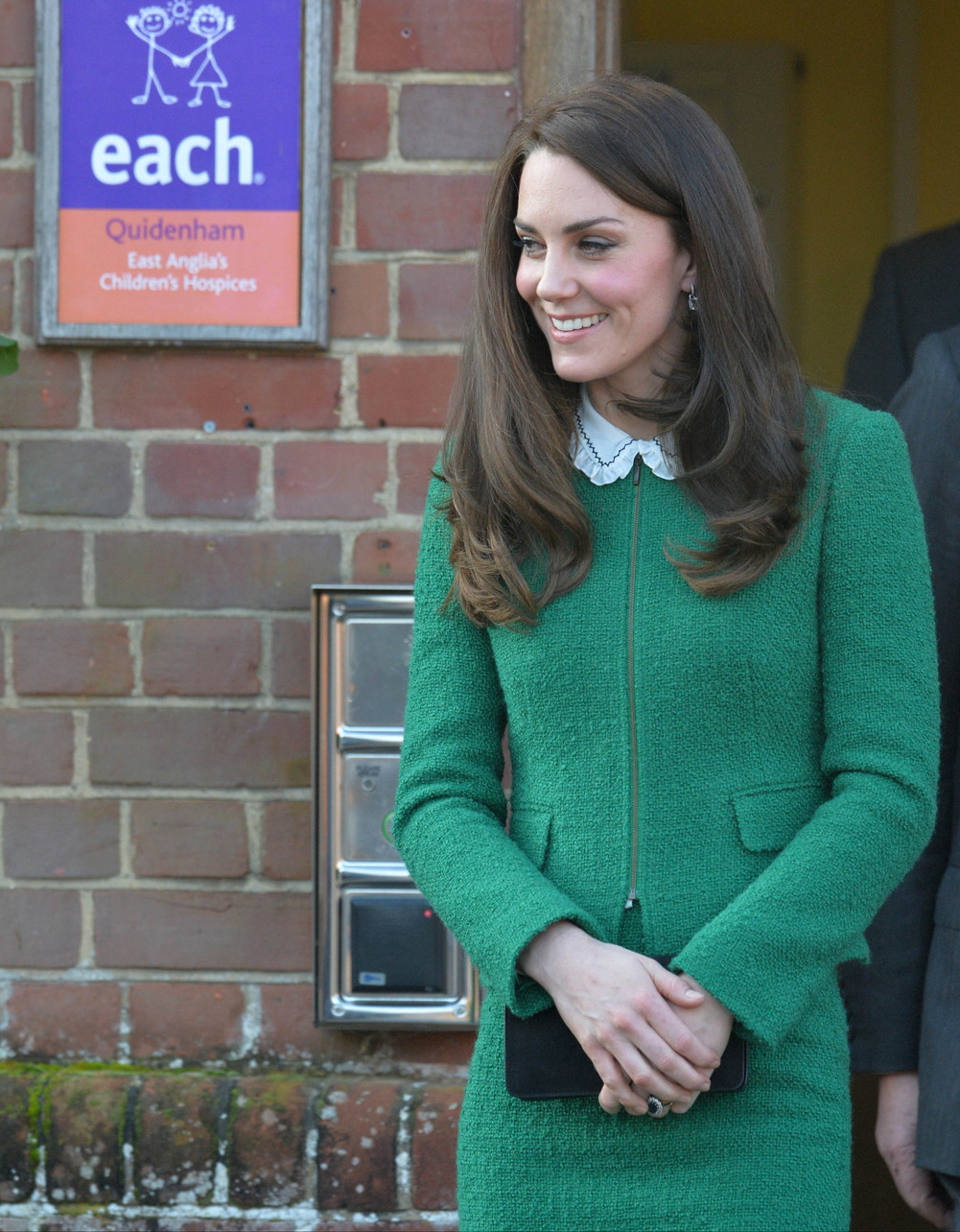 Here are some more photos of the Duchess of Cambridge out and about yesterday in that horrid ensemble. Again, I think the suit was okay-to-decent. Does it look like AstroTurf? Sure. But it's a straight skirt and that's what I've been wanting for her. It's the little baby-collared blouse that throws the whole thing off. Anyway, while Kate was meeting some of the little kids, one young girl asked Kate what it was like being a "real princess." That little girl probably got $20 from Poor Jason to ask that question. And even then, Kate sort of bungled the answer:
Kate, 35, spent time with several families during her visit, including the family of 6-year-old Isabelle Benton, who uses the hospice services. Isabelle's mother, Michala Benton, was there with her husband Roger and their other daughters Aimie, 9, Daisy, 4, and Molly, 2.

"She recognized us, as we have met her before. She was quite chatty," Michala tells PEOPLE. "My daughter Daisy asked Kate what it was like to be a real princess, and Kate said she's very lucky that she's very well looked after by her husband. Molly gave her a picture she had made at preschool."
"Kate said she's very lucky that she's very well looked after by her husband." First of all… is Kate lucky? She has an unlimited clothing budget, an airport hangar full of badly tailored coats, a palace that she never uses, a micromanaging mother and a grumpy husband. Is that lucky? Secondly, is she well looked after by William? This isn't even the first time she's made that kind of WAG-y reality-star kind of statement, like she's a pampered trophy wife whose only job is being cute and getting pampered by Normal Bill. It says a lot about Kate's mindset. She's always looking to be taken care of. She considers herself lucky that she got the ring and William only runs off to see Jecca Craig once or twice a year. Would it ever occur to her that she's lucky because she has a global platform to raise awareness about vital issues? That she could raise millions of dollars for worthy causes if she only cared?
Meanwhile, the spokesperson for BAFTA has completely shut down the claims that BAFTA organizers were trying to "ban" Kate from this year's show. The spokesperson said: "It is completely untrue that Bafta has suggested that our president attend on his own. We would be delighted to welcome Their Royal Highnesses any year they are able to attend." Hahaha, "any year they are able to attend." Last year, William was so busy that he just watched TV at Middleton Manor during the BAFTAs. The year before, I think Will and Kate had just returned from a grueling vacation. Nice shade, BAFTA spokesperson.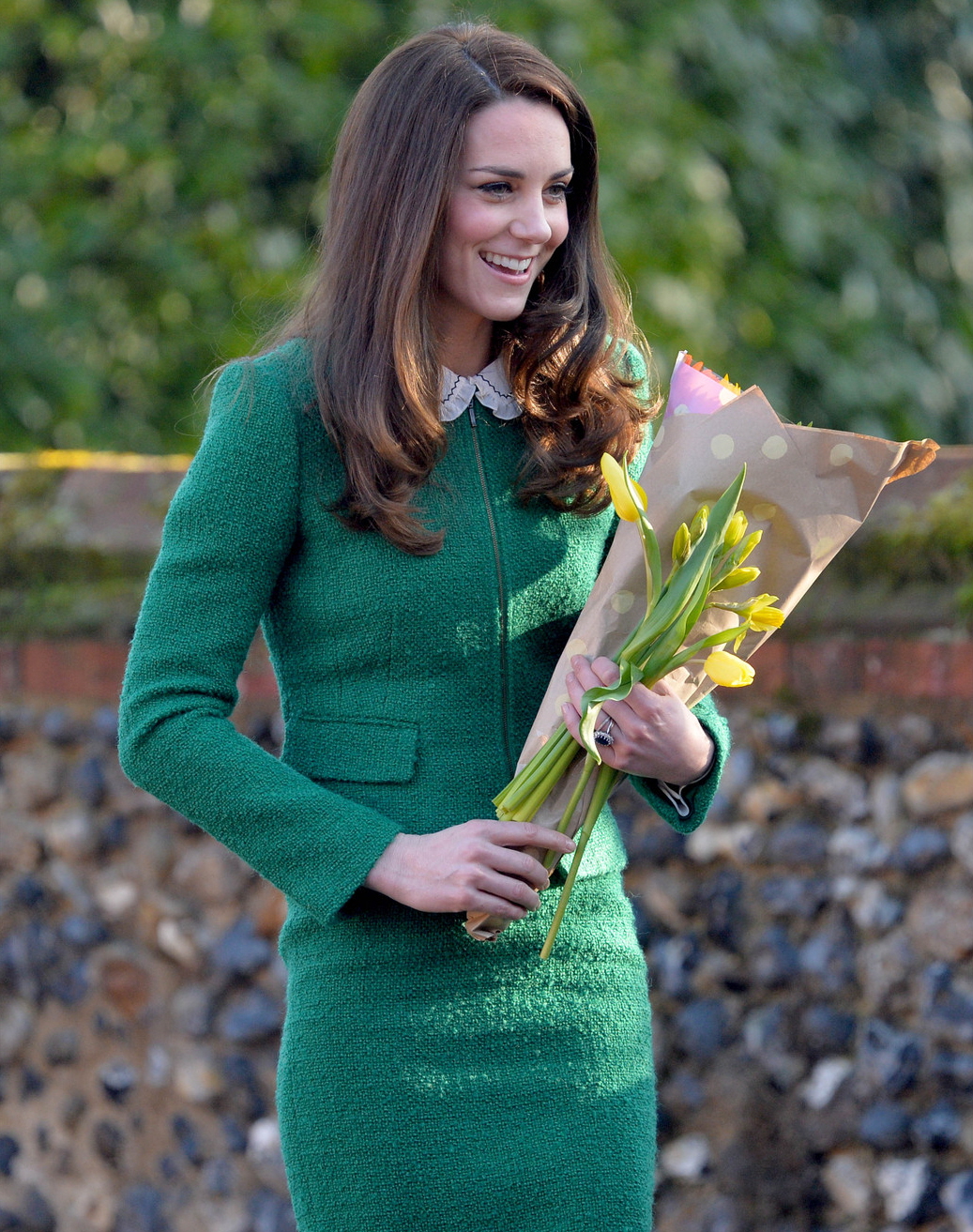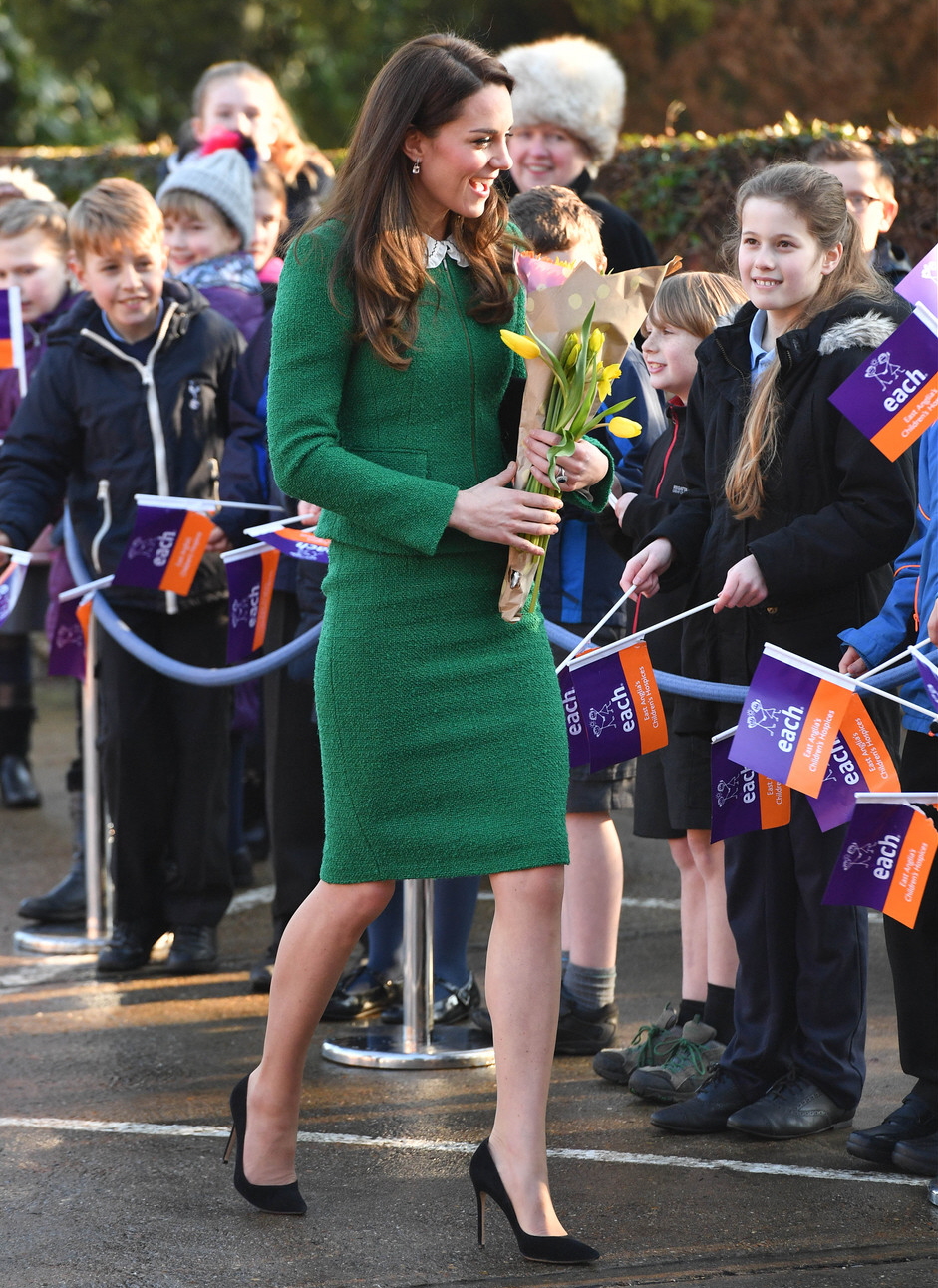 Photos courtesy of Pacific Coast News.