Remember Brendan Fraser? He was a regular fixture on my "freebie" list for over a decade. If you need to know why, just Google "Brendan Fraser Premiere Magazine." You're welcome in advance. The 48-year-old actor is experiencing a career revival thanks to his role as the villainous prison guard John Gunther on the Showtime series The Affair. In advance of the show's third season finale, which airs on Sunday, Brendan sat down with Access Hollywood to talk about his work on the show, which is the first time he's played the baddie. More on that in a bit.
Prior to The Affair, Brendan was kind of laying low, making a handful of film and TV appearances after 2008, when he last reprised his role as intrepid action hero Rick O'Connell in The Mummy: Tomb of the Dragon Emperor. Of course, the franchise is getting the reboot treatment (with the best unintentionally funny trailer EVER) and Brendan has been replaced by Tom Cruise.
Brendan's fans have been vocal in their opposition about him not appearing in the new movie – and have spread the word on social media with the #SaveBrendanFraser tag as well as a Change.org petition asking networks to "consider Brendan for any upcoming shows/movies that are planned." Even with the outpouring of fan support, Brendan seems to be okay about the casting. Access Hollywood made sure to ask what he thought about the new film, and what his sons, Griffin, now 14, Holden, 12 and Leland, 10, thought about their Dad's most famous role.
On if his kids have seen his movies: They're really interested in other films… Actually when they were really small one of the Mummy movies came on in regular broadcast. They started watch it and went 'you're here but you're there… this is too scary. I can't watch this.'

On people wanting him in the new Mummy movie: I understand that Tom [Cruise] is very popular in the world of getting films done. I know very little about the actual project but I know it's going to be great for an audience because they were always there for that thrilling popcorn movie feeling and adventure. I'm grateful for all of the support over the years. Thank you.
As for his work on The Affair, playing his first bad guy, Brendan told Access Hollywood, "It's good to make new choices." He tried to give as much spoiler-free information about his character as he could, so as not to spoil the finale for fans. The big question, will Brendan be back for season 4? Brendan responded to that query with, "I think you're going to have to watch the show and find out." He added "It was flattering to me to be invited to work with such a winning cast." He did kind of imply that his character may make an appearance on the show again.
I, for one, am happy to see Brendan Fraser back in the limelight, and not just as a momentarily popular meme. If you have a few additional minutes to spare, checkout Brendan's interview with SiriusXM's Sway in the Morning – especially if you want to hear him break out his best Link from Encino Man impersonation. I always liked Brendan. He's been through some tough times, but seems to have risen above it. Could The Affair do to his career what Pulp Fiction did for John Travolta? With the critical raves he's been receiving, it appears so – just please, for God's sake, keep him away from any discussion at all about a Monkeybone sequel.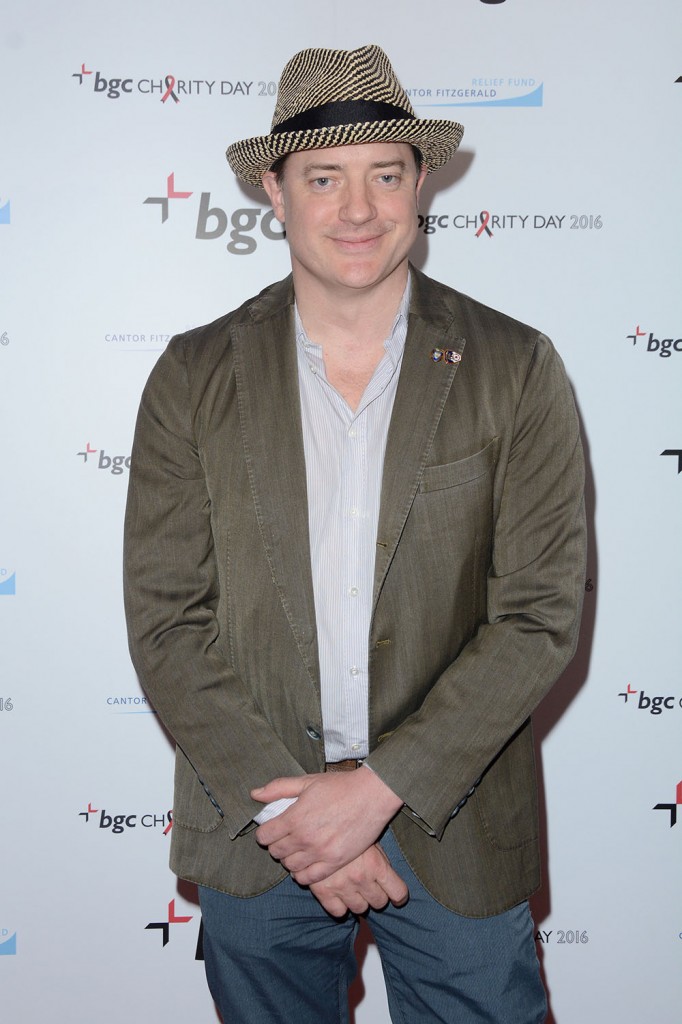 Photo gallery: Getty Images, WENN.com