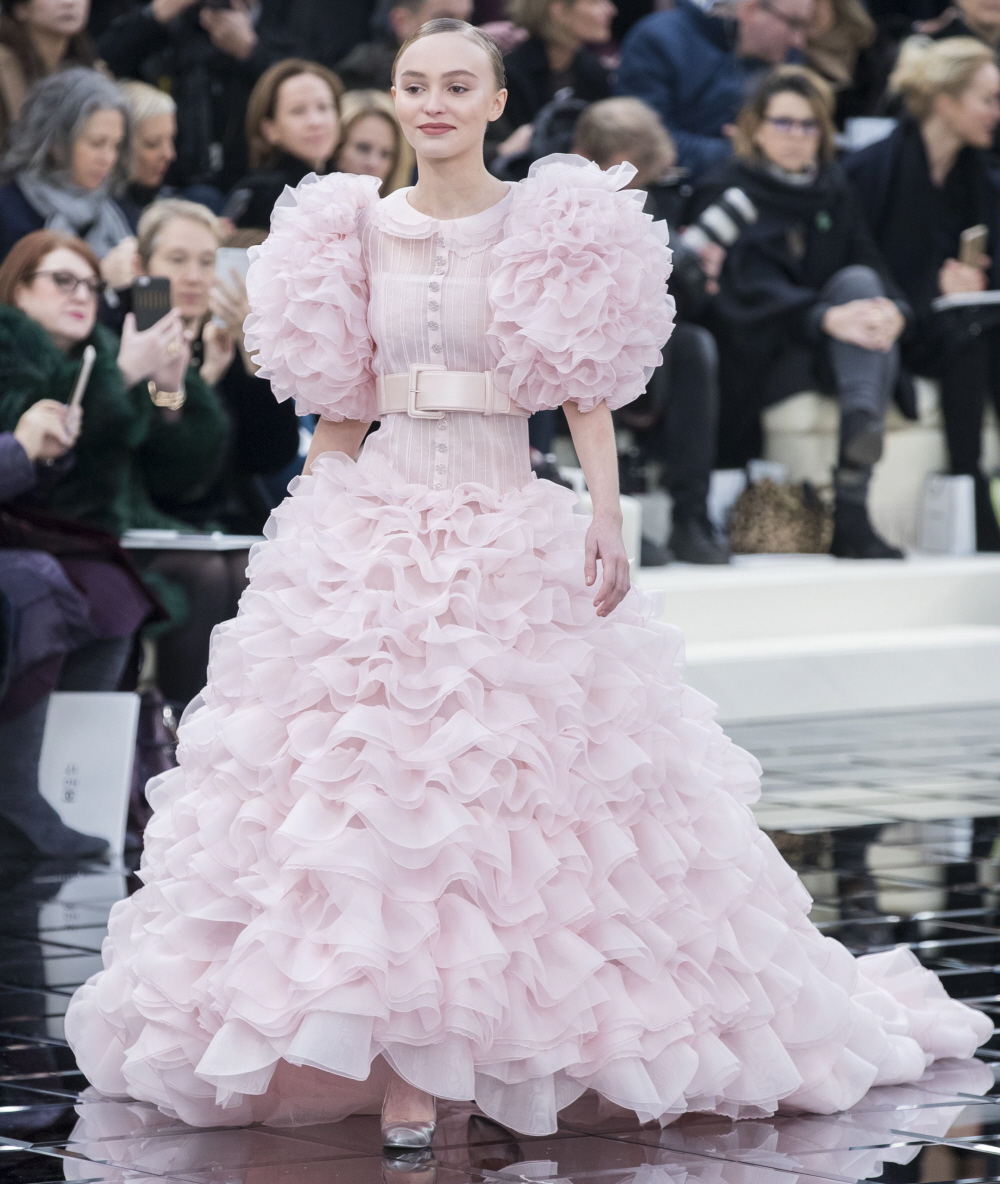 The Paris Fashion Week before the Oscars is usually a huge event, but this year's fall collections have been… muted. I think it's several things: one, fewer celebrities have come to Paris following Kim Kardashian's armed robbery; two, France has seen some horrific terrorist attacks in the past few years, and it seems like everyone wants to be low-key. Still, there were some notable moments during Paris Fashion Week, at least so far. Lily-Rose Depp got to walk to the Chanel runway wearing the big dress, the big look from the collection. While Karl Lagerfeld loves a sugary, ruffled ball gown, I'm not crazy about this look in practice. Yes, it's strangely wonderful on a runway. But imagine this pink puffball on the Oscars red carpet. Please. Everyone would be horrified.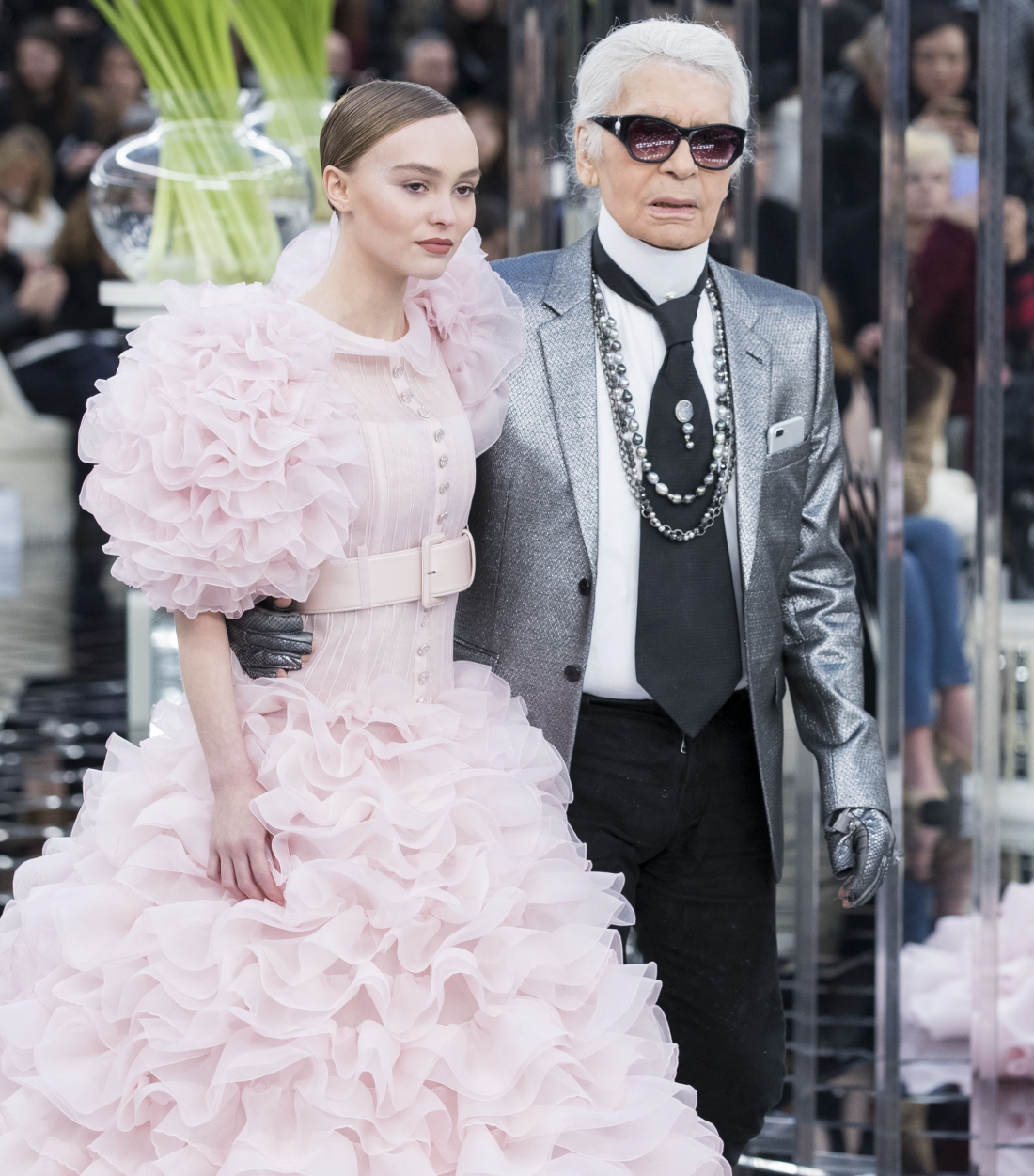 Lily-Rose's mama Vanessa Paradis was at the Chanel show. She's also one of Karl's muses and one of the faces of the brand. Generational Chanel modeling is a thing, apparently.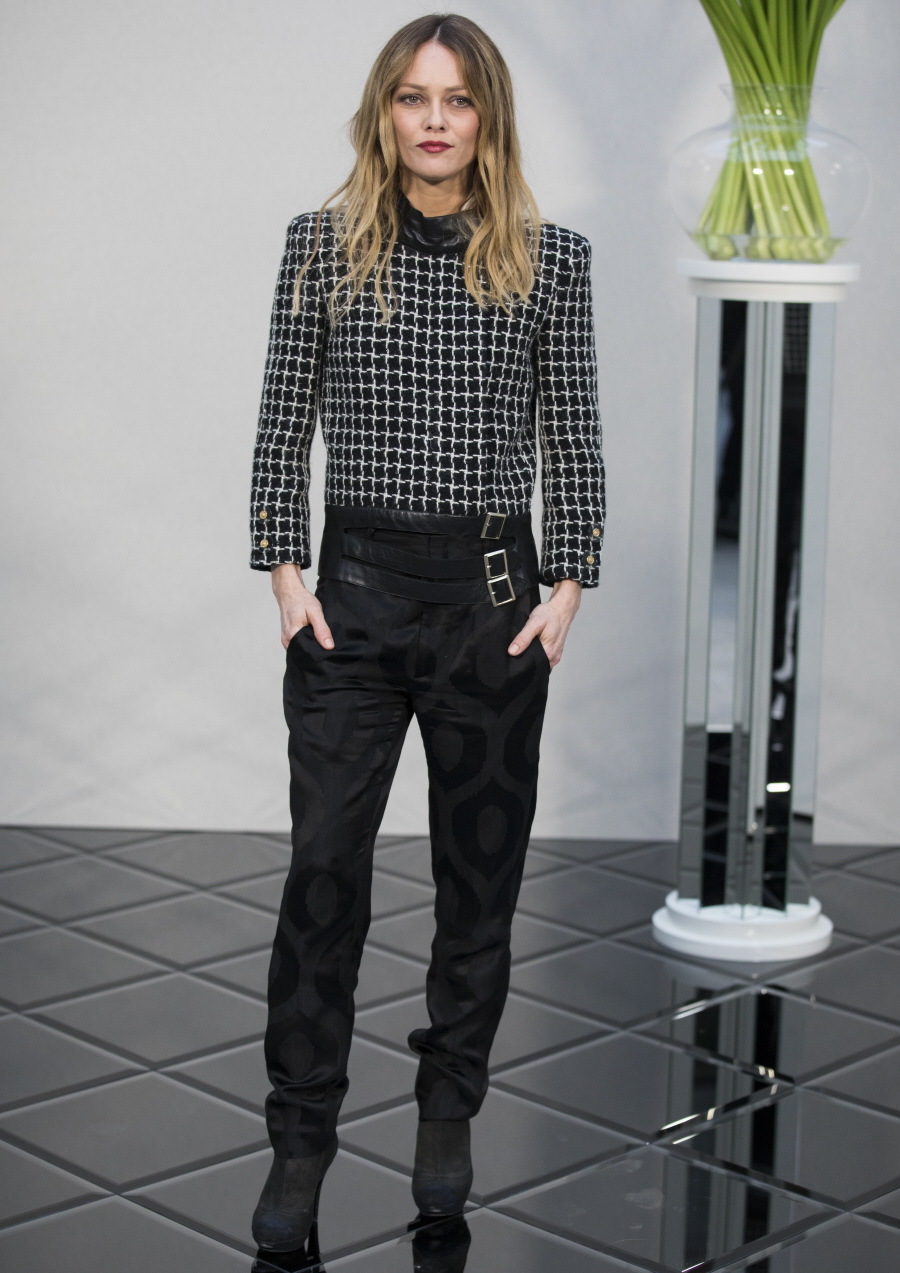 Here's Bella Hadid on the Chanel runway and afterwards, her post-Chanel street style. I think she looks better in the street-style look.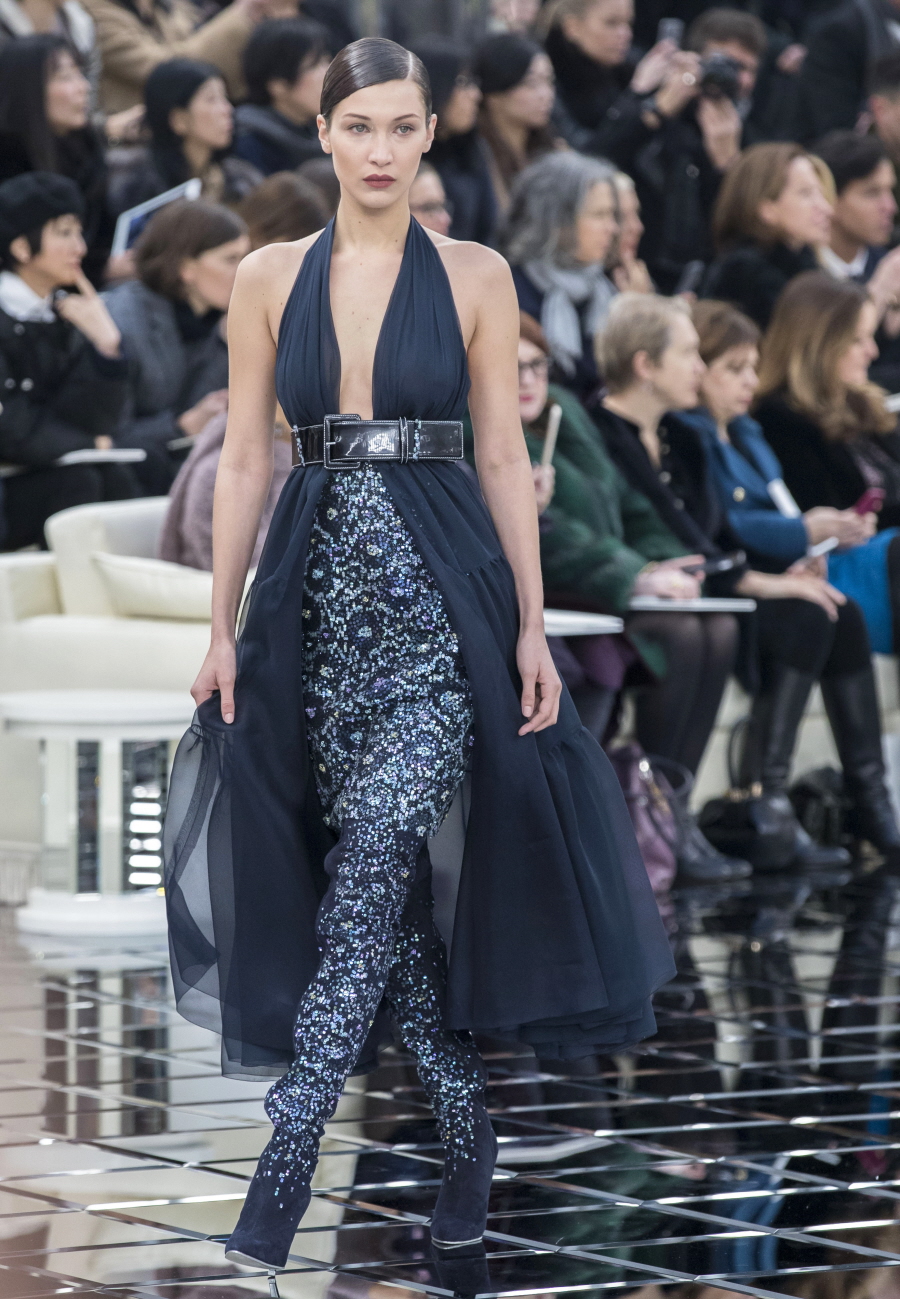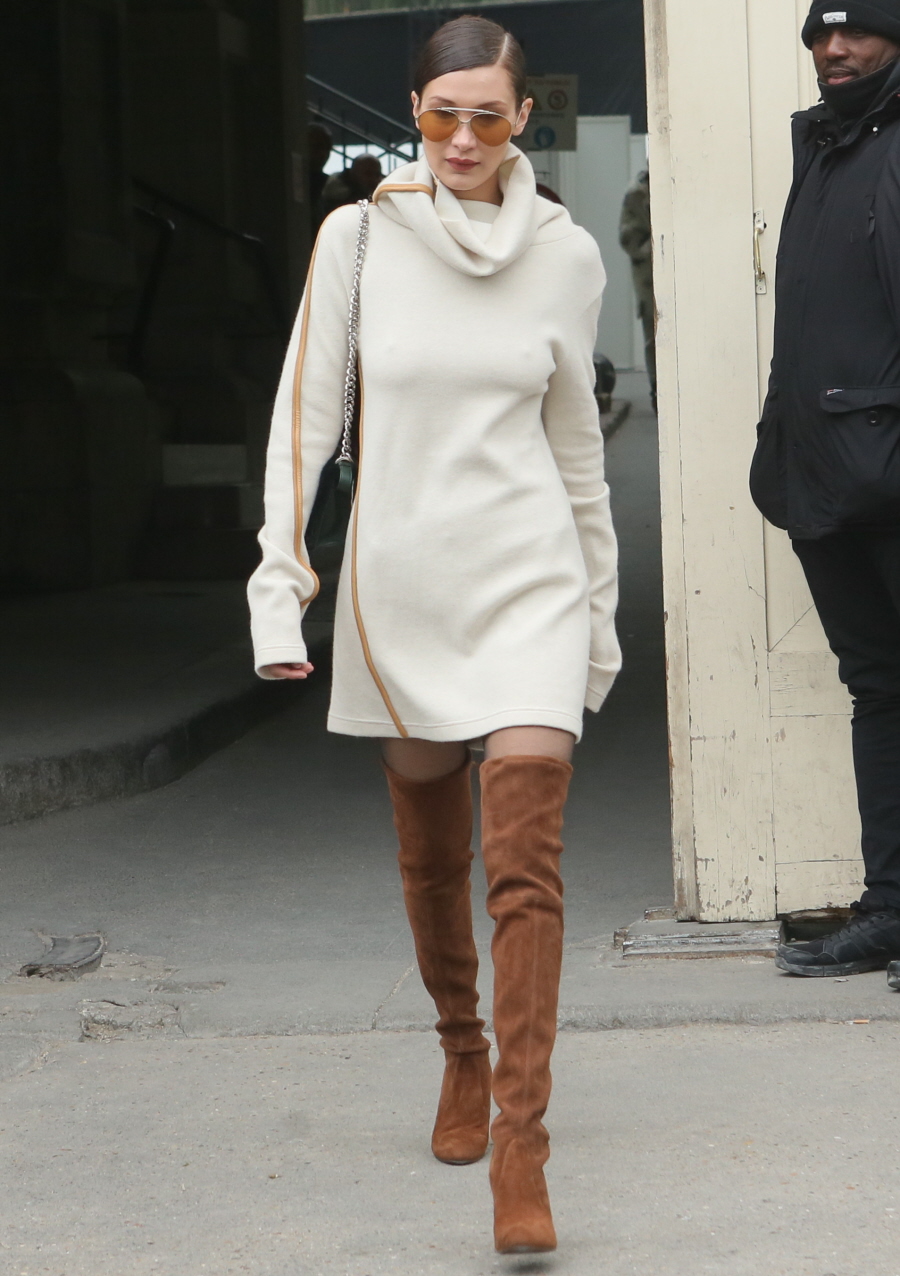 Here's Kendall Jenner on the Chanel runway. I could see this dress at the Vanity Fair Oscar party. Perhaps on… Sienna Miller. Or Diane Kruger.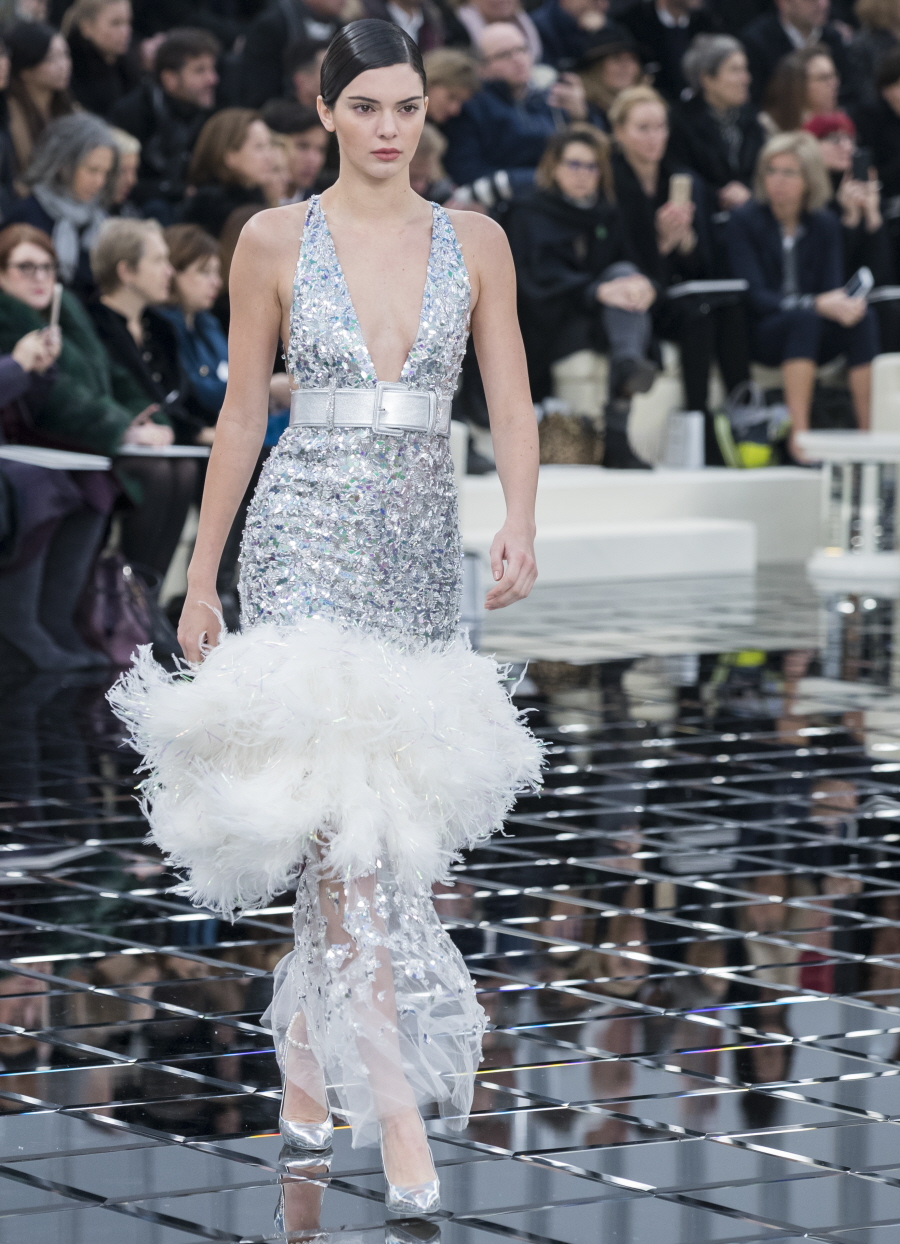 Nicole Kidman and Isabelle Huppert – both nominated for an Oscar yesterday – attended the Armani show and got to sit with Roberta Armani. I think that means that both women will be wearing Armani to the Oscars? I hope so. Kidman has had a terrible red carpet run for the past few years and I would love to see her in something clean and streamlined. And it would be great to see Isabelle in a great Armani gown too.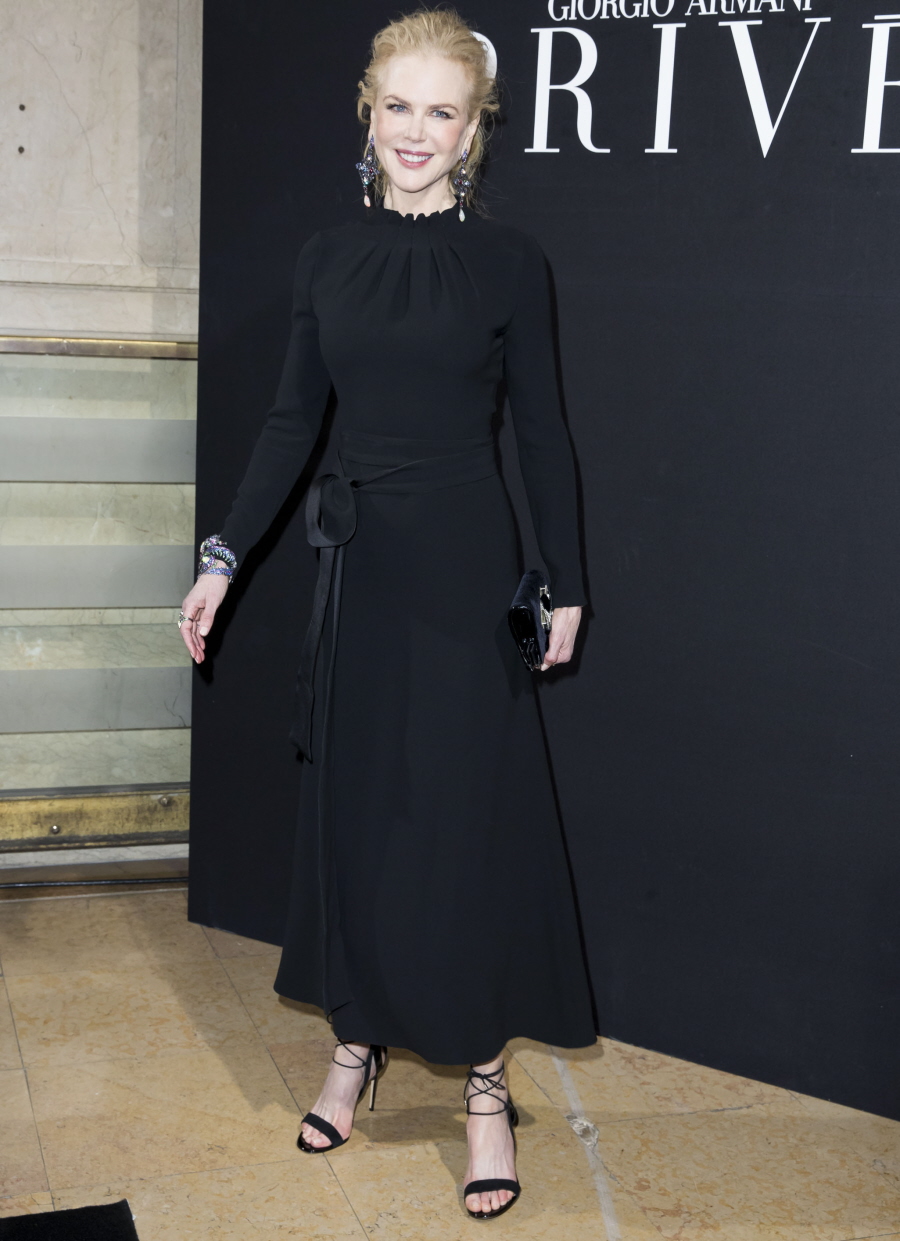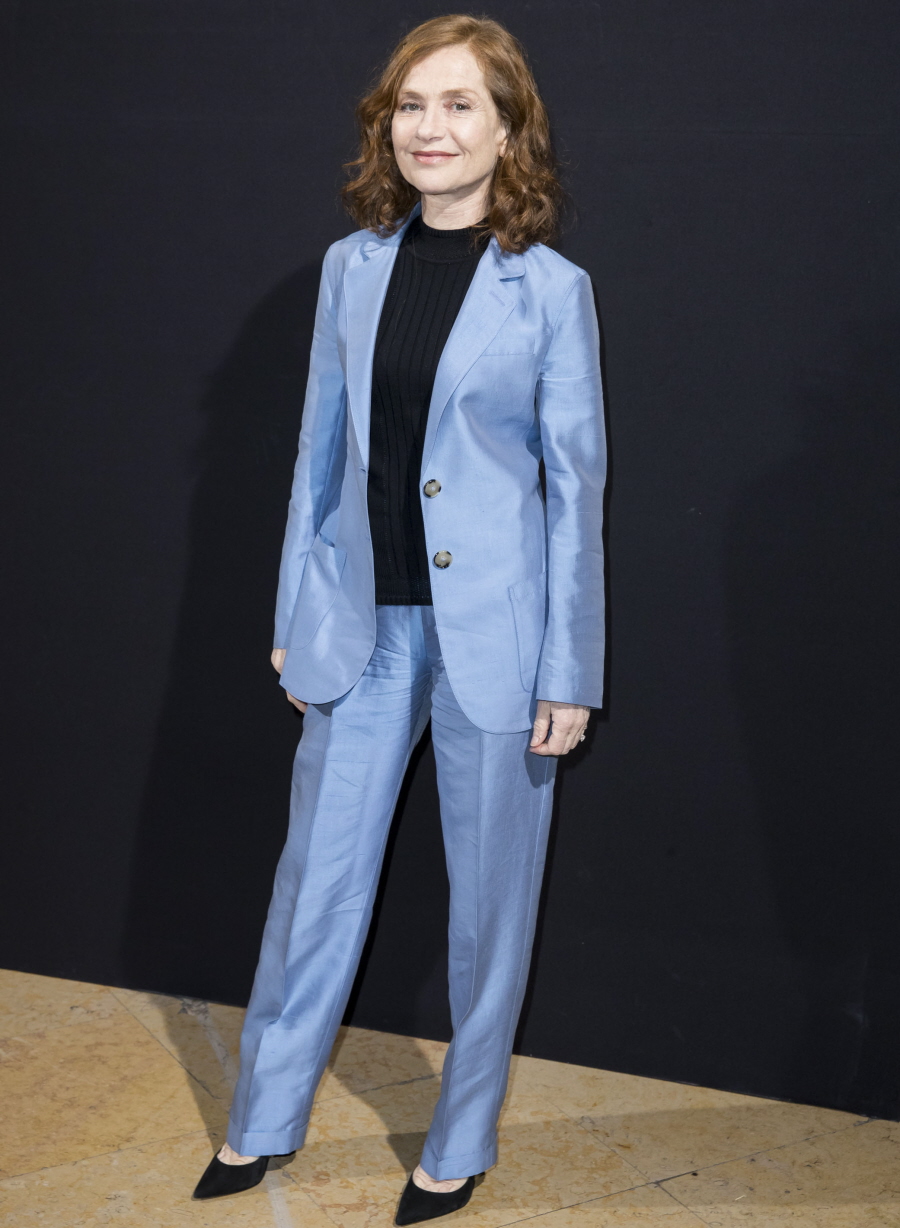 Photos courtesy of Fame/Flynet.