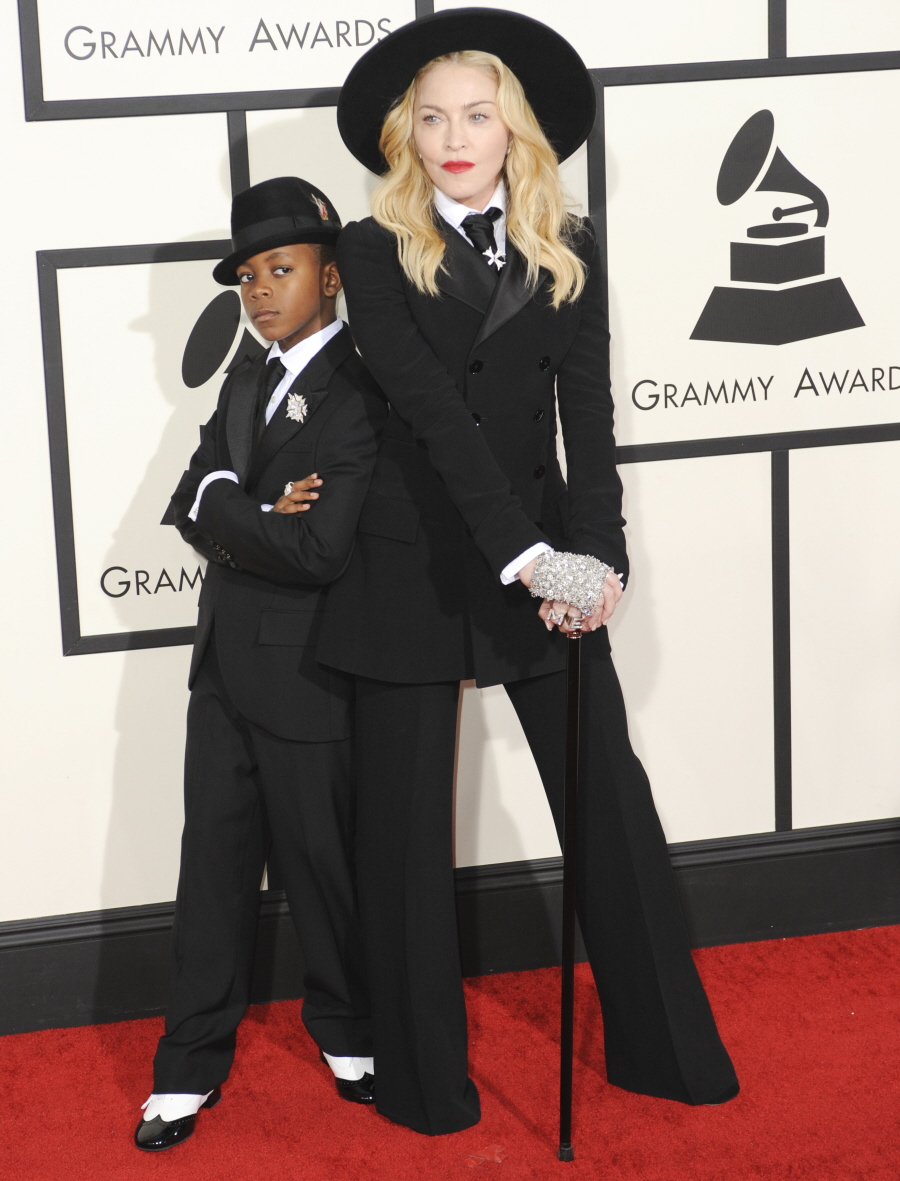 According to various reports, it looks like Madonna is trying to adopt two more children from Malawi. Two of her children – David Banda and Mercy – were adopted from Malawi years ago. Those adoptions were actually pretty controversial, because at the time, Malawi didn't have a foreign adoption system in place. Madonna basically had to go through a lengthy court battle to adopt those kids, and many people (myself included) believed that Madonna basically bought her way into the Malawi legal system. She seemed to spread around a lot of money and then BOOM, she was allowed to adopt those kids. Well, now she's planning on adopting two more children.
Pop superstar Madonna has filed for the adoption of two more children from Malawi, it has emerged. The 58-year-old singer appeared before a High Court judge in the capital Lilongwe on Wednesday to make the application. It is now up to the court to decide whether to grant the adoption order, Malawi government spokesman Mlenga Mvula said.

Madonna appeared before Justice Fiona Mwale amid tight security, accompanied by two unidentified children and several other people, before being driven away in an SUV vehicle, according to local reports.

Madonna's trip to Malawi last year was the first time in nearly two years that she visited the country, where she has at times been embroiled in controversy after her earlier adoptions. She was stripped of her VIP status by former president Joyce Banda's government in 2013 and accused of being 'uncouth' and wanting eternal gratitude from the impoverished country for adopting the two children.
It's true that Madonna is not anyone's favorite person in Malawi – she was personally put on blast by the country's president several years ago, and Madonna's charity, Raising Malawi, has been mired in fraud, sketchiness and grifting since its inception. While I hate to put it in these terms… Madonna is actually guilty of all of the things people accuse Angelina Jolie of. Madonna flies into Malawi in her private jet, spreads some money around so she can adopt a child and then flies back to her penthouse and hopes that everyone will praise her for being such a humanitarian. All that being said… Mercy and David seem very happy. Say what you will about her, but Madonna loves her children. But does she still have the energy at the age of 58 to raise young kids?
Photos courtesy of Getty, WENN.