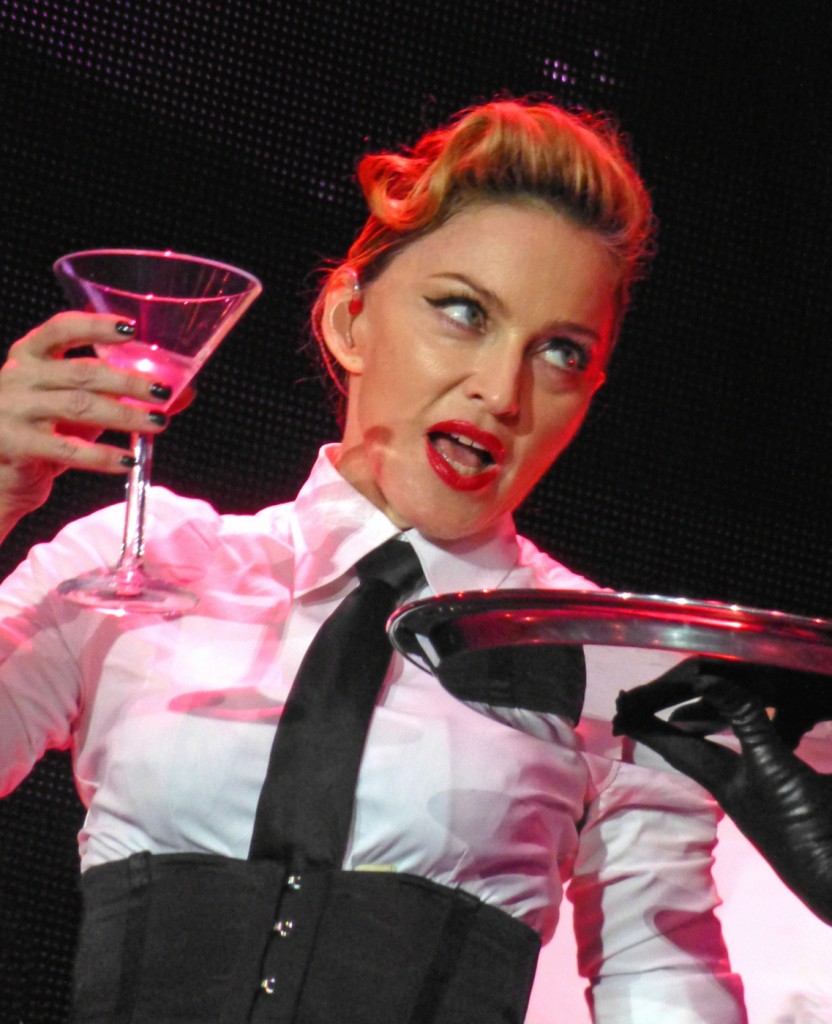 There's so much drama going on with Madonna's charity in Malawi I don't know where to start. Basically a lot of money was embezzled from the charity either with or without Madonna's knowledge/nod and wink, and Madonna backed down on plans to fund a large multi-million school there. The school was thought to be Madonna's way of placating the government after she adopted two children from the country without abiding by their long standing foreign adoption laws. So Madonna just spread some money around (a lot less) to other schools instead. Last week she went on a tour of Malawi in order to tout the charity work she eventually did, which was much different than what she promised.
Ahead of her trip, Madonna sent an embarrassingly personal, handwritten letter to the new President of Malawai, Joyce Banda, requesting a meeting. Madonna addressed the President by her first name and congratulated her on her new job as if it was a secretarial position. Madonna's letter included misspelled words and platitudes like "Wish you the very best!" and "Best of luck to you!" It was way too informal and is said to have offended Banda, who did not meet with Madonna. The nation's education minister made it clear that Madonna had slighted them, telling BBC "She promised an academy and we agreed on standards but she just changed her mind on the project without consulting us."
Well it got worse for Madonna from there. When she was set to leave the country she was made to wait in line at the airport and get frisked with the rest of the peasants instead of breezing through security like she expected. Apparently the orders came on high for Madonna to receive the full tourist treatment, and President Banda pretty much confirmed it in a statement referencing "blackmail." She also made it sound like Madonna demanded VIP treatment. This is kind of priceless, and of course Madonna has fired back already:
The pop star has come under fire by government bigwigs for purportedly pushing for VIP treatment during her recent visit to the country amid escalating tensions between the singer and local officials after she pulled back on plans to build a multimillion academy for girls.

The situation—which officials alluded to as "blackmail"—came to a head after Madonna and her entourage were reportedly denied expedited traveling privileges at the airport and were required to queue up alongside other passengers and frisked, per published reports.

"Granted, Madonna is a famed international musician," Malawi President Joyce Banda's office said in a statement. "But that does not impose an injunction of obligation on any government under whose territory Madonna finds herself, including Malawi, to give her state treatment. Such treatment, even if she deserved it, is discretionary not obligatory."

The statement added: "Kindness, as far as its ordinary meaning is concerned, is free and anonymous. If it can't be free and silent, it is not kindness; it is something else. Blackmail is the closest it becomes."

An unnamed aviation official was quoted as saying that the airport had received "a directive" that Madonna and her entourage—which included her four children, Lourdes, Rocco, David and Mercy—were asked to pass through "the ordinary passenger terminal on their way to their jet."

The 54-year-old pop star, however, refutes allegations that she made VIP demands.

"I did not ever ask or demand special treatment at the airport or elsewhere during my visit," she said in a statement. "I will not be distracted or discouraged by other people's political agendas. I made a promise to the children of Malawi and I am keeping that promise."

The singer had initially pledged to build a multimillion-dollar school for girls in the southeast African nation, but government officials later accused her of backpedaling on that promise, choosing instead to merely build what they described as "classrooms at existing schools."

A representative from Madonna's charity, Raising Malawi, subsequently defended the pop star, saying that the foundation had reportedly pumped $400,000 into building 10 school blocks, providing a productive learning environment to 4,000 children.
Ok, so Madonna's charity did eventually donate some money to Malawai's schools, but even her charity rep admits it was $400,000, not the $15 million she promised. Plus, she asked people to donate to her charity, remember that? So a bunch of manager types got rich off Madonna's charity, Malawi received less than 3% of the amount that they were promised, and they probably didn't get a fraction of the amount that came from the public. Madonna said on CNN in 2009 that she would donate $250,000 to Raising Malawi, so it's not like all those missing millions came from her. Malawian officials are pissed, and they're letting Madonna know about it.
Yesterday Radar Online reported that Madonna had fired the Kabbalah cult from managing her charity. Is this damage control or is she finally breaking away from Kabbalah?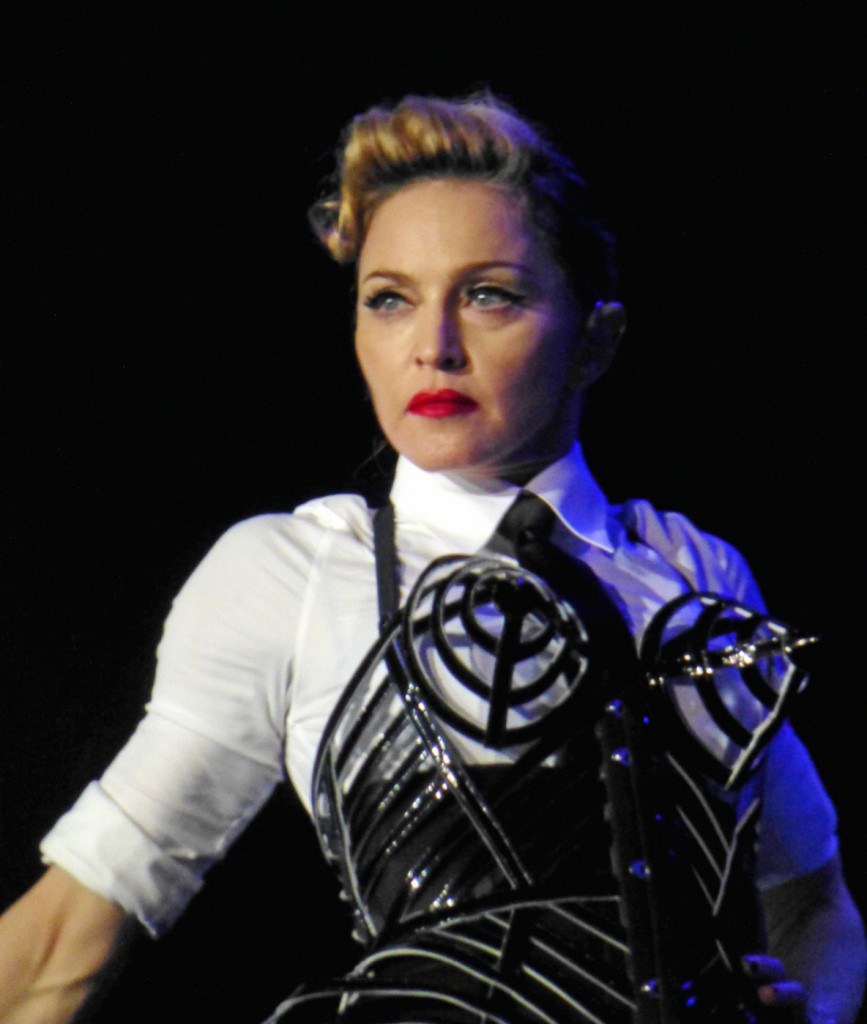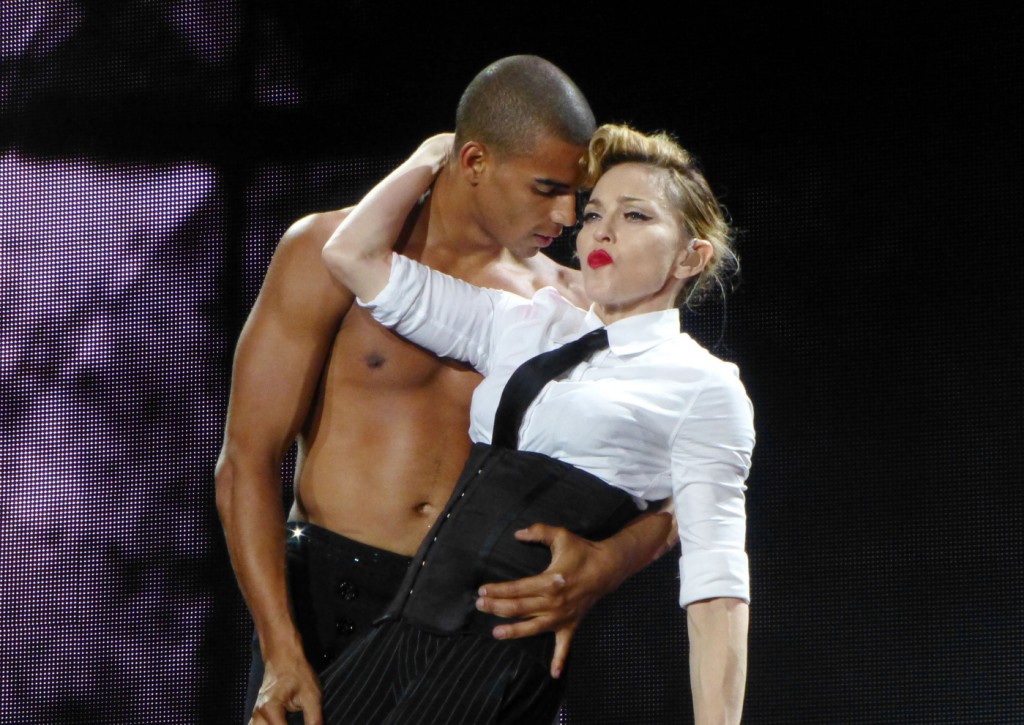 Joyce Banda meeting Queen Elizabeth II last June.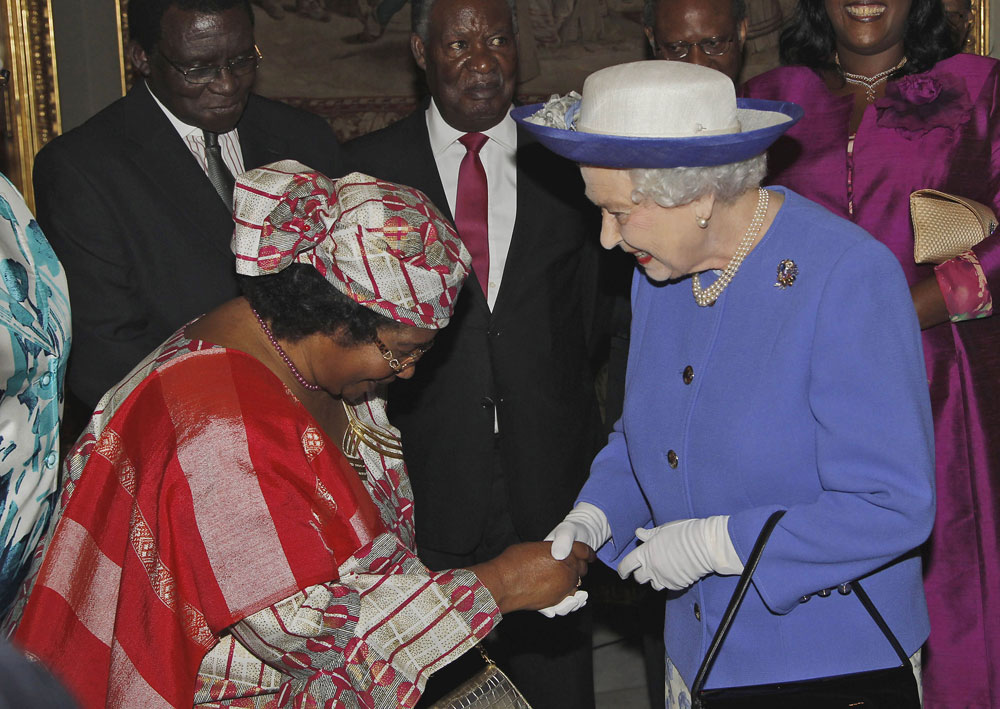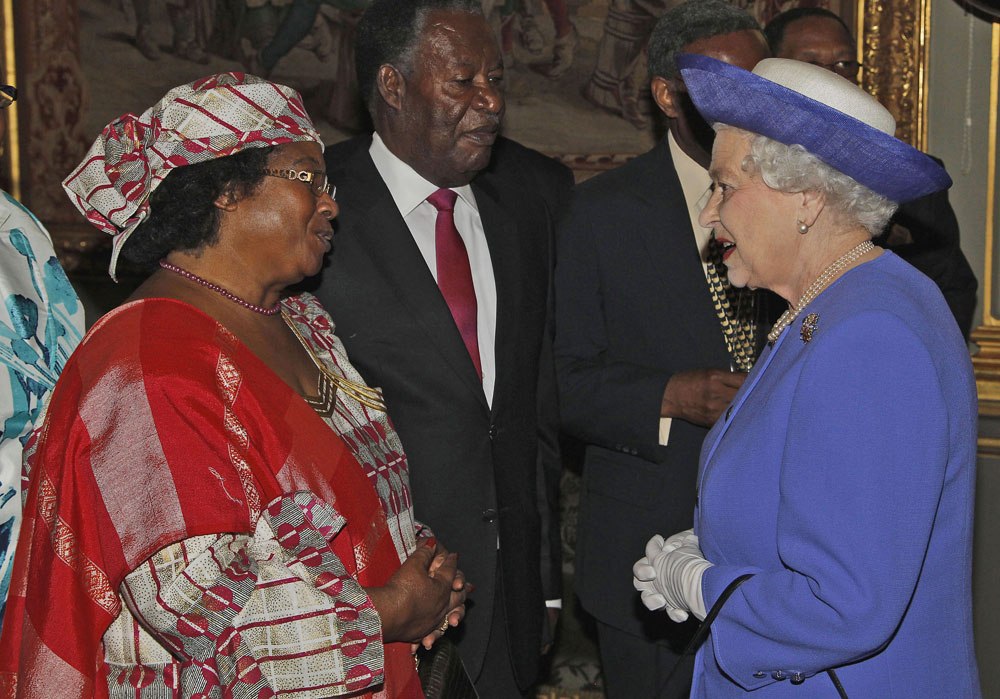 Madonna is shown performing in NY in November. That's her boyfriend with her, Brahim Zaibat. He's 25, tops. Credit: Pacific Coast News. Joyce Banda and Queen Elizabeth II photos from WENN.com