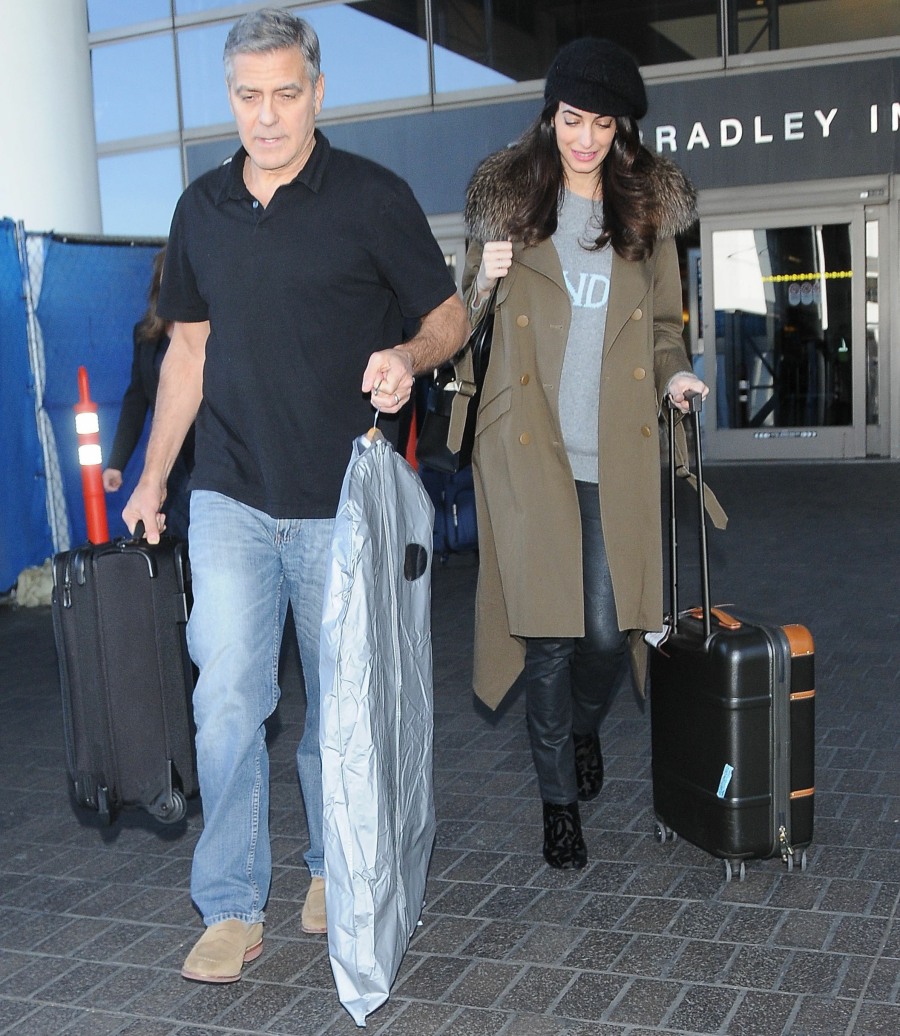 Guess who's back in LA? Yes, George and Amal Clooney. These are photos of George and Amal arriving at LAX on Friday. Will they turn up at the SAG Awards tonight? Possibly. George isn't nominated for anything, but I could see him being invited to present one of the big final awards, or maybe he would show up to give his friend Viola Davis a SAG for Fences. But who knows?
George and Amal have been so undercover for months, possibly because they're hiding a pregnancy. We heard earlier this month that Amal and George were expecting twins, at least that's what unnamed family friends were saying to Lebanese newspapers. For what it's worth, George and Amal haven't confirmed anything… but they haven't denied anything either. Usually George's publicist is pretty good at shutting down false rumors, but that hasn't happened. And for what it's worth, the photo agency labeled these photos "Pregnant Amal." Does she look preg? Eh. If she is, it's either still early days or she's carrying very small. Alternate theory: sometimes she just likes to wear baggy clothes.
What would be perfect is if they did a big pregnancy confirmation in some big, splashy, public way. Like Amal cradling a bump at the Oscars, or a People Magazine cover with George and Amal leaning on each other with the headline "BABY ON THE WAY." Hm.
Fashion notes: Amal is wearing a $500 Alberta Ferretti sweater (it reads "SUNDAY") and an Adam Lippes coat. The boots are Stella McCartney. I don't have an ID on the possibly-maternity leather pants though.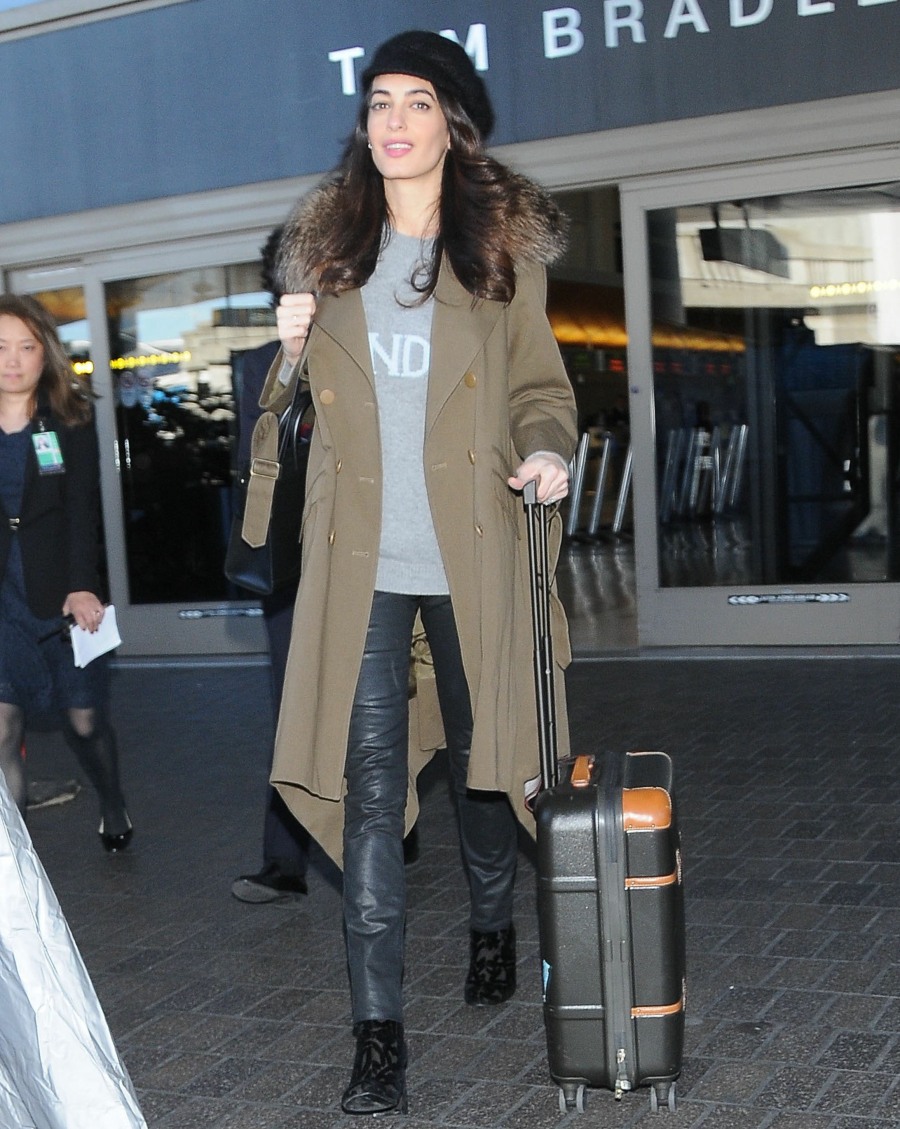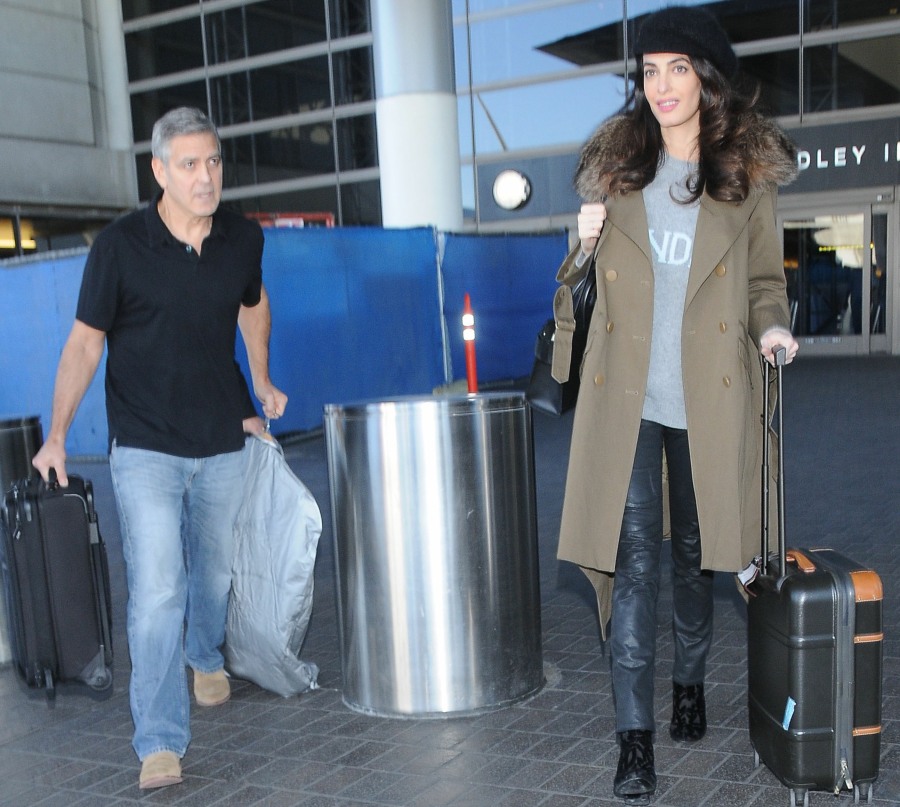 Photos courtesy of Fame/Flynet.