Love them. @GiGiHadid @bellahadid pic.twitter.com/KMzsDG7AVn

— Ashley Hadid (@gigissmille) January 30, 2017
I never really think of the Hadid sisters as very politically-minded, although Gigi Hadid did get in "trouble" (with the Deplorables) for doing a cheesy impression of Melania Trump on an awards show. But when the Hadid sisters care enough to actually stop 'gramming and start marching, you know a movement is afoot. Over the weekend, Gigi and Bella joined protests against Emperor Baby Fists in New York.
Bella and Gigi Hadid took to the streets of New York over the weekend to protest President Donald Trump's immigration ban. Fans snapped the stunning sisters holding a sign and marching in Battery Park.

The supermodels' father, real estate developer Mohamed Hadid, is Jordanian-American, Muslim and of Palestinian descent. Bella, 20, and Gigi, 21, consider themselves half-Palestinian. Mother Yolanda Hadid is a Dutch-American and Christian; Gigi's boyfriend, singer Zayn Malik, is Muslim.

It's not the first time Gigi has made a political statement: She previously tweeted her support for the Women's March, writing, "So inspired by the incredible & unique humans in this world everyday. Thank you for beautifully demonstrating how to put gender, race, religion aside & come TOGETHER for what is right."
Even though Gigi Hadid probably thinks Pakistan is in the Middle East, I don't hate the fact that she and Bella are getting more involved. I actually wish they would post more about this kind of stuff on their social media – a lot of young girls (tweens and teens) really look up to them, and they could really be a part of a real conversation with young women about education, feminism, tolerance, inclusion and more.
Bella and Gigi Hadid join NYC protest against Trump's 'muslim ban' https://t.co/LAy24QQfB8 pic.twitter.com/oXKdRsCFxt

— Daily Mail Celebrity (@DailyMailCeleb) January 30, 2017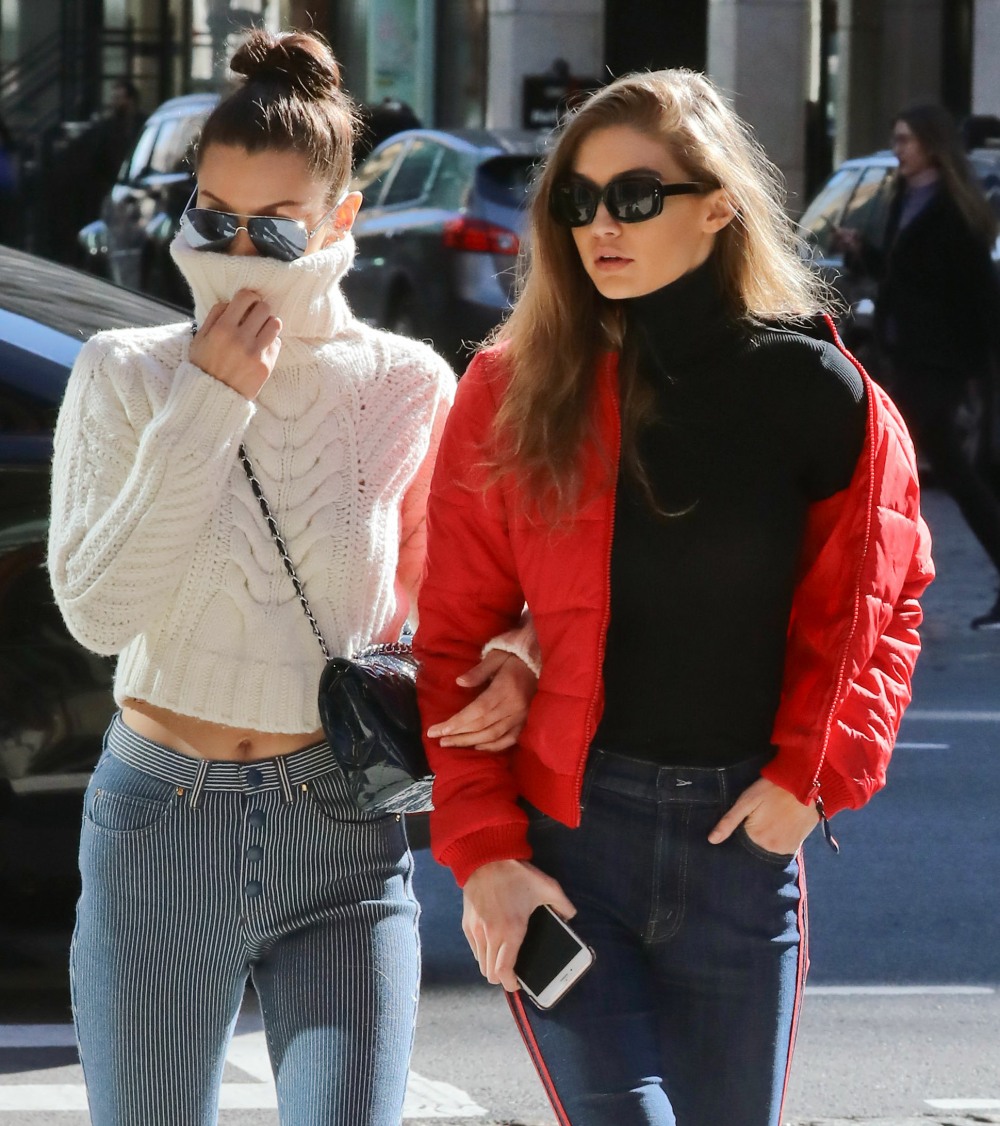 Photos courtesy of Fame/Flynet, Twitter.