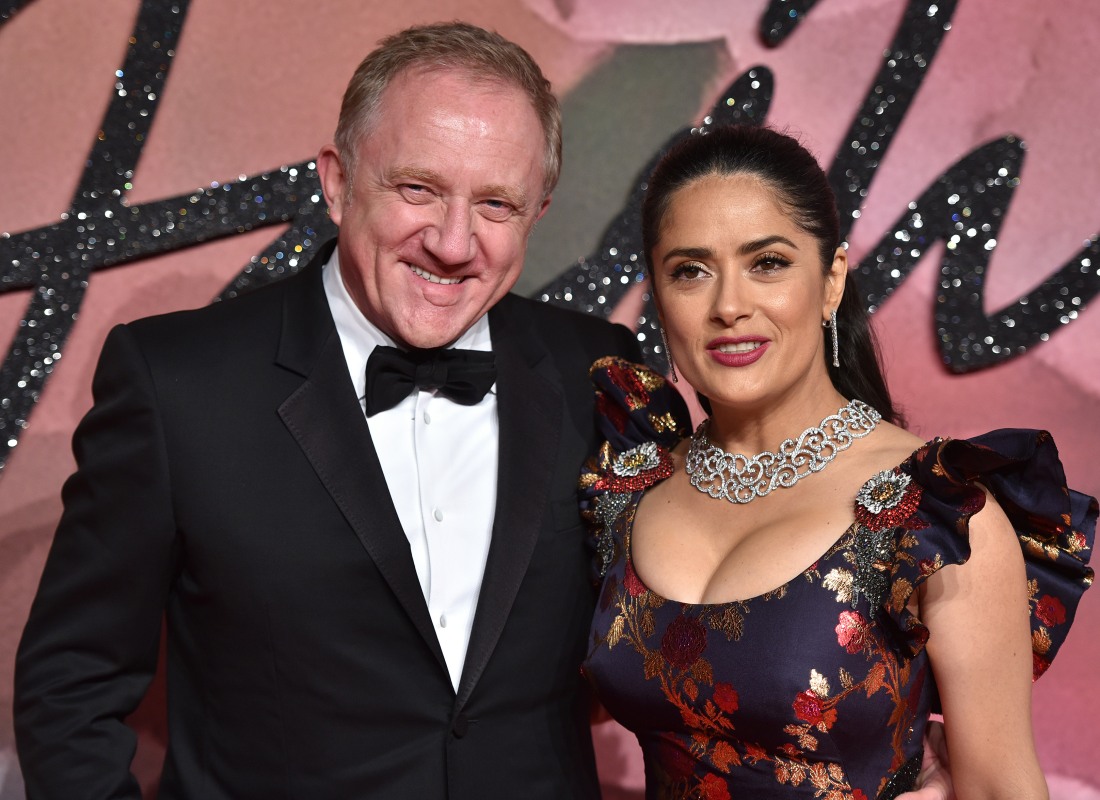 Salma Hayek still hasn't said anything following the LA Times article in which Salma was widely called out for not listening to Jessica Williams. We discussed the situation yesterday – Salma and Jessica were part of a women-in-film discussion at Sundance last week and what was supposed to be a conversation about ladies in general ended up getting messy, as Jessica Williams tried to express how dangerous it feels for her, a black woman, to merely exist in this country right now. Salma talked over her, called her "baby" and basically dismissed her. Salma still hasn't said anything about it.
But Salma is talking about her family and how she has a great life. Perhaps that's what she can tell all of the worried black women of America: why not just marry a billionaire and live in France, right? To be fair, Salma said all of this to People Magazine before the LAT piece came out. But she's still pretty annoying here.
Her husband François-Henri Pinault: "I married the right guy. That is probably the most important thing. We support each other in everything we do. We want the other one to strive. Makes you happy when the other one strives. And you know what, we don't have a very strong social life, because we really like to spend time together. So we do spend a lot of quality time together."

Being named a 'best dressed woman': "I feel a very strong relief. Because my husband is in the fashion business. I'm so happy I made it to the hundred and something. I think it's going to make him proud. I think of myself as bipolar when it comes to [style]. Because if I'm going to come tonight and find a dress, but then, when nobody's looking, you'd be shocked, I'd be happy taking a shower, and then just changing into pajamas."

Husbands take over everything: "Sometimes the hardest things to balance is motherhood with marriage," she said, adding that husbands can be a little overwhelming. "They take over, oh my God, they take over everything. You just have to remind yourself that you have that other big kid too to look after. He looks like he's self-sufficient, but they need the tender loving care too. You have to keep reminding yourself."

Time away from family: "When it comes to my career, what I do is I only do roles that are shot in a way that I'm never more than two weeks away from my family."
Salma has Real People Problems, just like you! She too has a demanding husband who needs her attention almost as much as their child. I absolutely loathe when women talk about their husbands this way, if you couldn't tell. But I generally dislike the "boys will be boys" and "men need to be trained" and "I'm married to the biggest kid of all" mentalities. That's probably why I'm not married, right? As for the real state of Salma's marriage… we've debated this before, but I still believe that she's just a billionaire's trophy wife and she just fronts like her marriage is really no different than anyone else's. But whatever.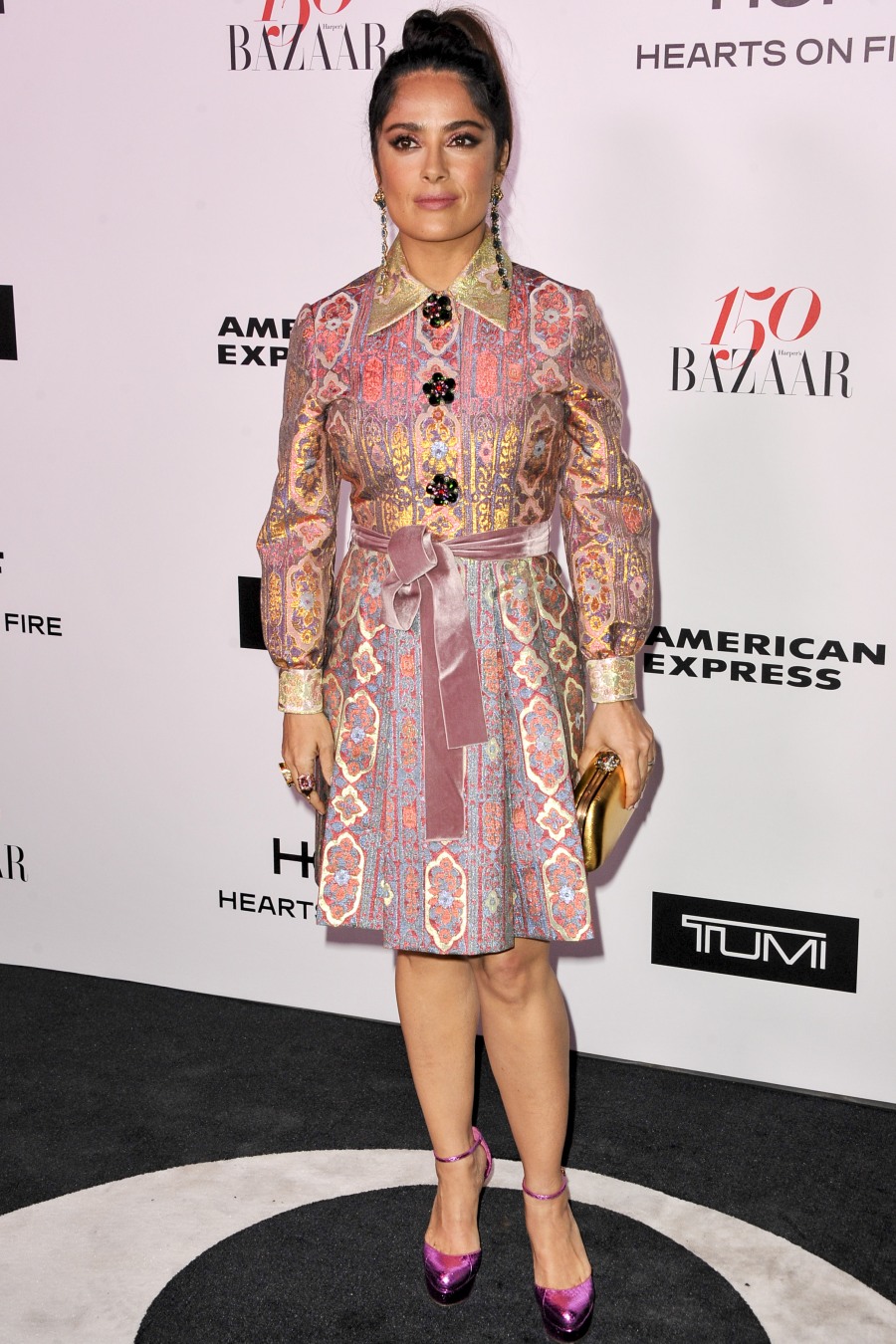 Photos courtesy of WENN.