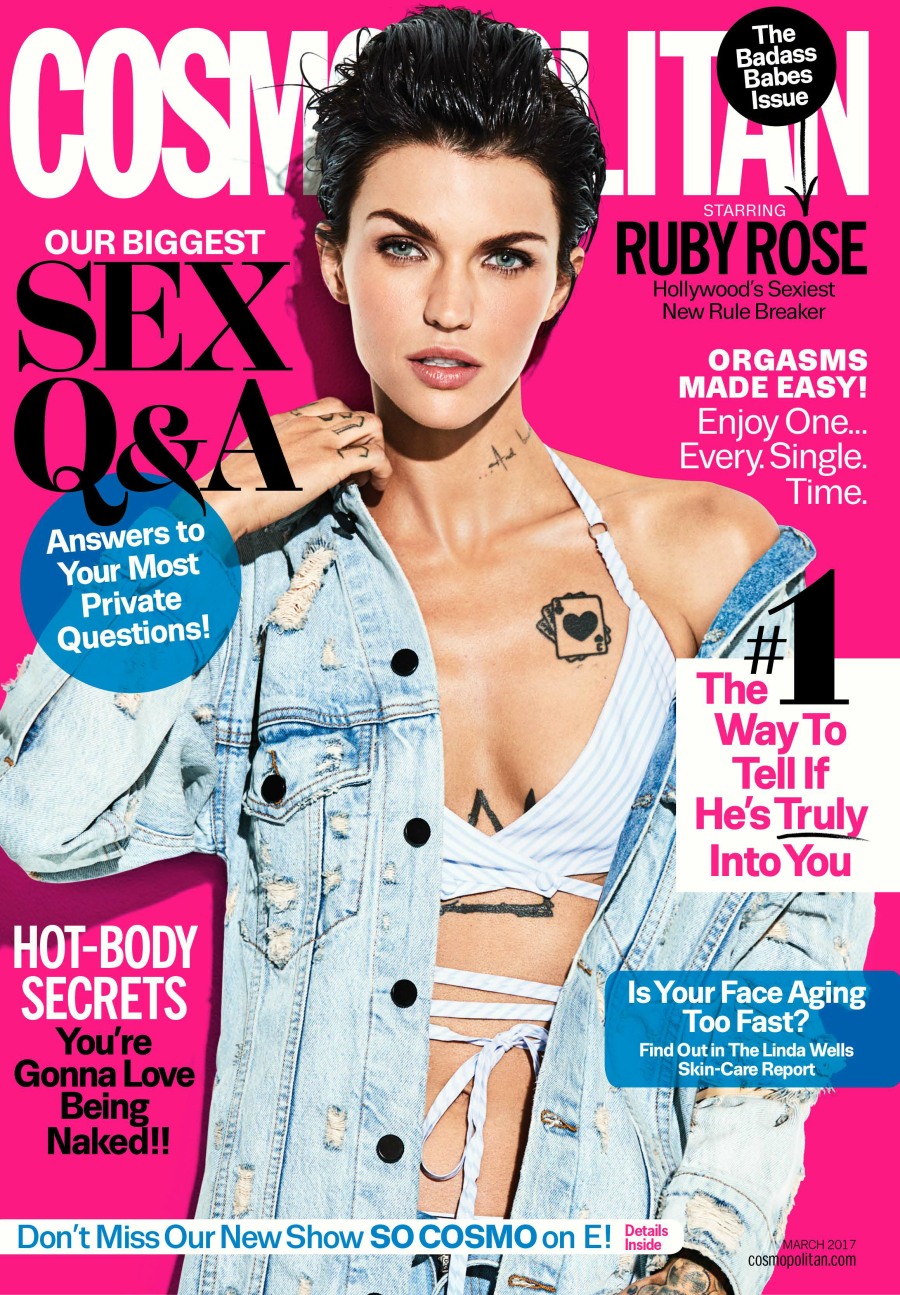 Is it just the shadows on this Cosmopolitan cover or does Ruby Rose absolutely look like a cartoon? It's weird, right? Like the real Ruby Rose wasn't available so they just CGI'd her face and now Cosmo has reached the uncanny valley. Anyway, Ruby currently has roles in two films, John Wick: Chapter 2 and xXx: Return of Xander Cage. She became famous for her role in Orange is the New Black, which is when she became the girl-crush du jour of every gay, bi and straight woman. She rode that new fame straight into some supporting roles in some action movies, thus… she's on the cover of Cosmopolitan's March issue. And I honestly don't hate it. You can see Cosmo's cover package here. Some highlights:
On social media: "There are things that I'm always going to be very vocal about, like LGBTQ and animal rights. I have a platform and I can open up a dialogue, but I also know that I'm just an actor. I'm just another person with an opinion no better than anyone else's opinion. I don't overanalyze. I just write from the heart, post it, and hope for the best. Then I move on.

On being comfortable with her sexuality: "I'm very confident and in tune with my sexuality. I feel very blessed for that, because in different places around the world, people can't be. I'm lucky I can explore. I have a very healthy sex life, and there's something very empowering, strong, and feminist about being open and comfortable in that world.

On marriage: "According to the news, I've been engaged five times. For me, marriage is more about equal rights than the act of getting married. When you don't have equal rights, it trickles down to kids who think, My aunt's gay so she can't get married, or I'm weird because I feel the same way. So it's important to break down that barrier. I'm more interested in having a loving, healthy, long-term relationship with someone I might want to have kids with someday.
For some reason, I thought Ruby Rose was like 22 years old, but in reality, she's 30 years old. So… that makes me think differently about her, honestly. Still, I think she's talking to a core audience of girls in their teens and women in their early 20s, and considering all of the dumb messaging targeted at that demographic, I don't hate that there is one genderqueer lesbian out there talking about being sex-positive and feminist at the same time.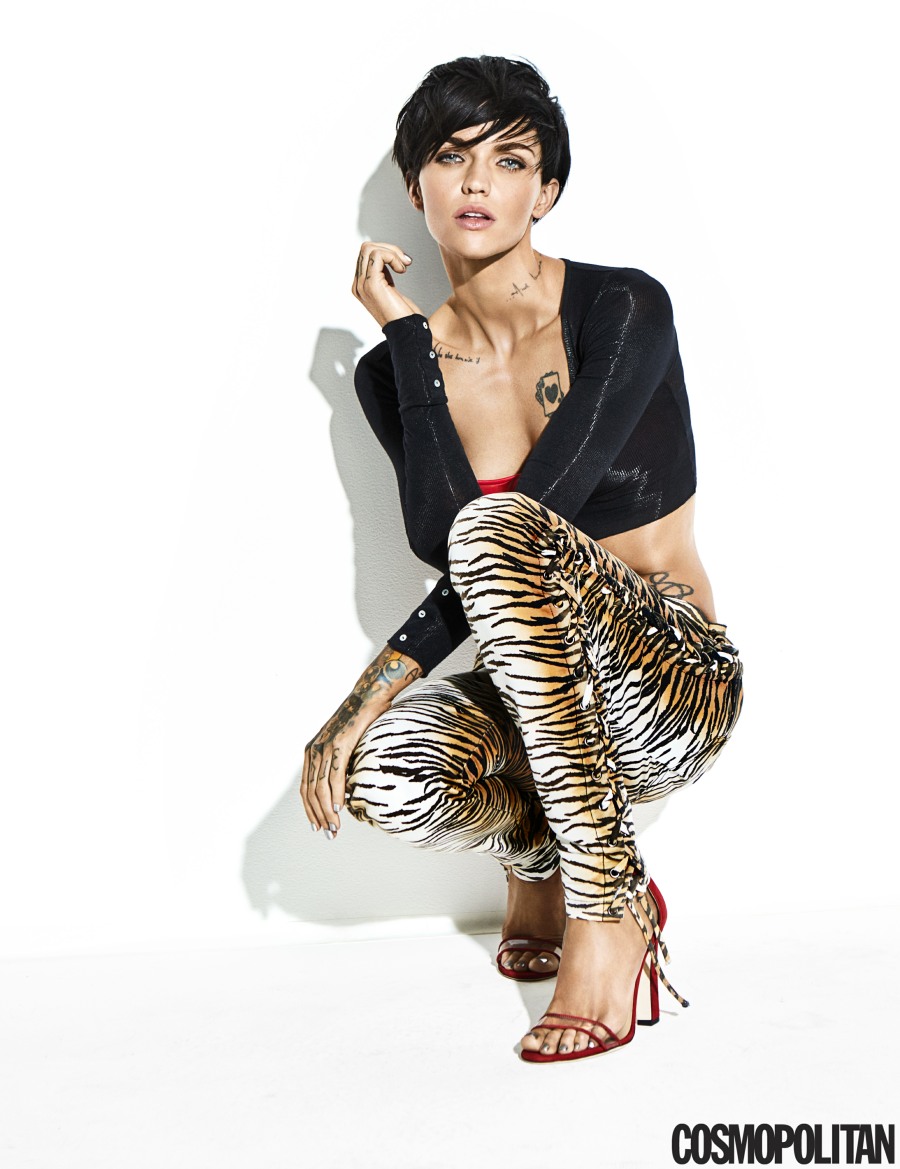 Photos courtesy of Ben Watts for Cosmopolitan.