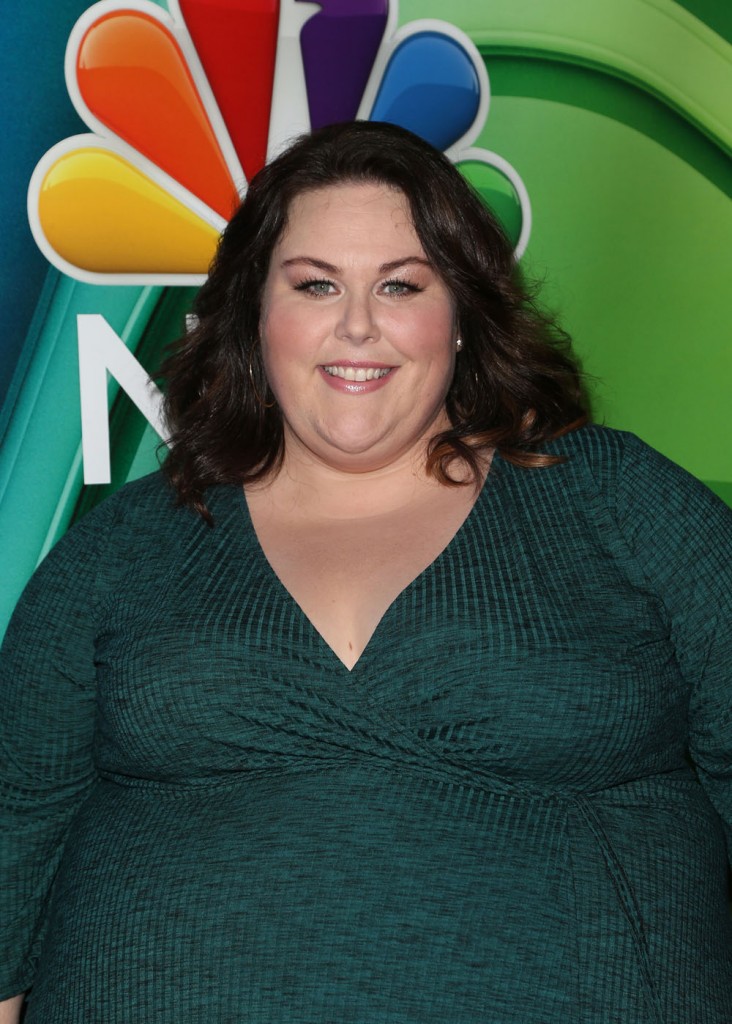 I keep reading the headlines that Chrissy Metz, 36, had $0.81 in her bank account before landing This is Us and I thought it was just something she said in an interview about how she was really struggling up until now. It turns out that she has an entire first person essay in Glamour telling her story. It's well worth reading in its entirety and I found myself wanting to read more of her life in detail. It's really a tale of perseverance and friendship as her friends and family helped her out at a time when she truly needed it and could barely afford to live. Fate or luck, whichever you believe, intervened and she got the job on This is Us and was able to dig herself out of debt. Chrissy still lives with a roommate and is counting her blessings. Here are the highlights but definitely read her whole essay if you'd like to be inspired:
She grew up poor with a single mom
There were nights my mom wouldn't eat dinner. She'd be like, "Oh, I'm not hungry." I knew she was giving up food to make sure we could eat, but when you're 9 or 10 years old, you can't help. It was devastating. In retrospect I think that's why food equals love in my family. It's the way we showed love—my grandmother would make me a grilled cheese sandwich every time she'd pick me up from school. I really valued that attention. As I got older, that turned into, "Oh, I'm happy—let's celebrate and eat. I'm sad? Let me eat my feelings."

She worked odd jobs in LA until landing American Horror Story, but was soon searching again
In 2014 American Horror Story came up. I'd wanted the role of Ima [Barbara] Wiggles desperately, and after I got it, I thought, OK, awesome, this is a jumping board for my career! But when it wrapped, there was…nothing. I almost moved back to Florida, but my mom said, "You can either be miserable here and not pursue your dreams, or you can be miserable in L.A. and at least pursue what you want."

Her friends were an incredible support system
So I stayed. I kept auditioning, with no savings and no money, credit card debt gaining interest. I went on unemployment. I bought ramen noodles at dollar stores. I never had to—God forbid—live on the streets; I moved in with a roommate who told me, "Stay with me until you can afford rent. Don't give up." People who supported me were like, "If you don't have money for food, I'll cook you dinner. You don't have money for acting class? Let's get together and read lines." I am so grateful that I had such an amazing support system, but when I booked This Is Us, I had 81 cents in my bank account. I could cry right now just thinking about it.

How her life has changed since getting this role
Getting the role of Kate has changed everything. It's crazy to go from not having enough money to buy food to getting free dinners. Why is it that when you really need something, you don't have it? And when you can afford it, you have a surplus of it? You may think, "Ooh, you're on TV, you're a millionaire!" No. It's definitely a lot more than I was making, but I still live with my roommate—though I pay my proper share of the rent now.

Women come up to her and thank her
I've had women—average women, older women, teenagers—who say to me, "Your role and this show has changed my life." That makes all the struggle, all the ramen noodles, all the times when I couldn't pay my bills, all the times where I was like, "I can't do this," worth it.
After that she said that she still sometimes cries on the way to work but that she's so grateful and happy that she's had so much opportunity, which is an amazing way to look at it. I really like what she said about how she's an inspiration to other women just by being on television, and how that means so much to her. I haven't watched This is Us yet, I'm an emotional person and I just know I will be bawling, but everyone has been raving about it so I'll definitely give it a chance.
Yesterday I had the opportunity to go to a rally at a local college in support of our Muslim and international community. The stories I heard from the students about their experiences in America, and the gratitude they had to their families for giving up so much to send them to college here, were powerful, uplifting and spoke to the promise of America and what it truly means to be an immigrant. Let's tell our stories with honesty and humility and listen to each other's stories. We share the same struggles and dreams.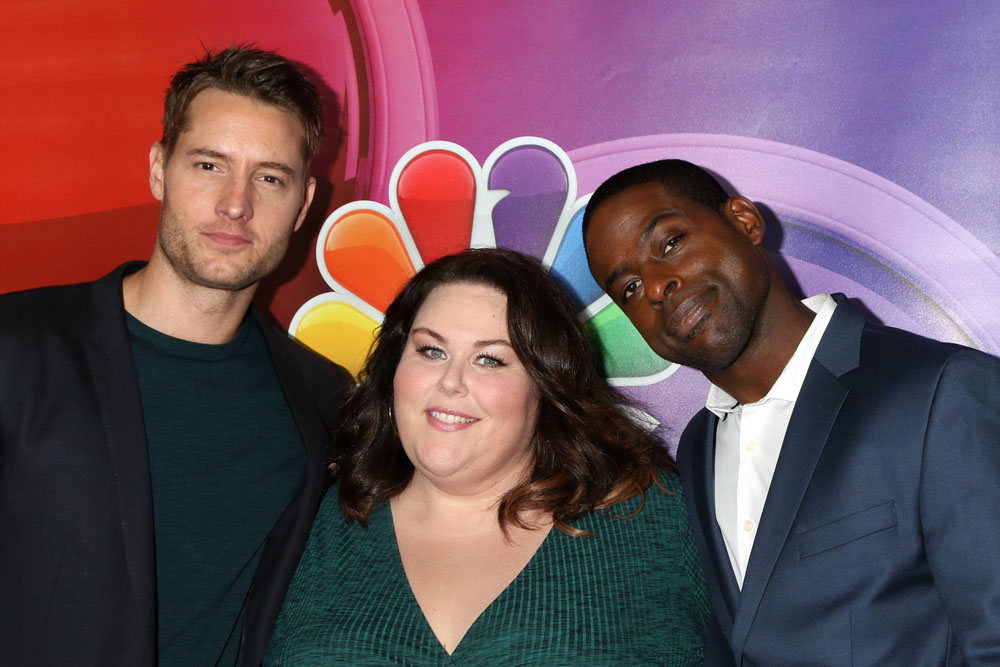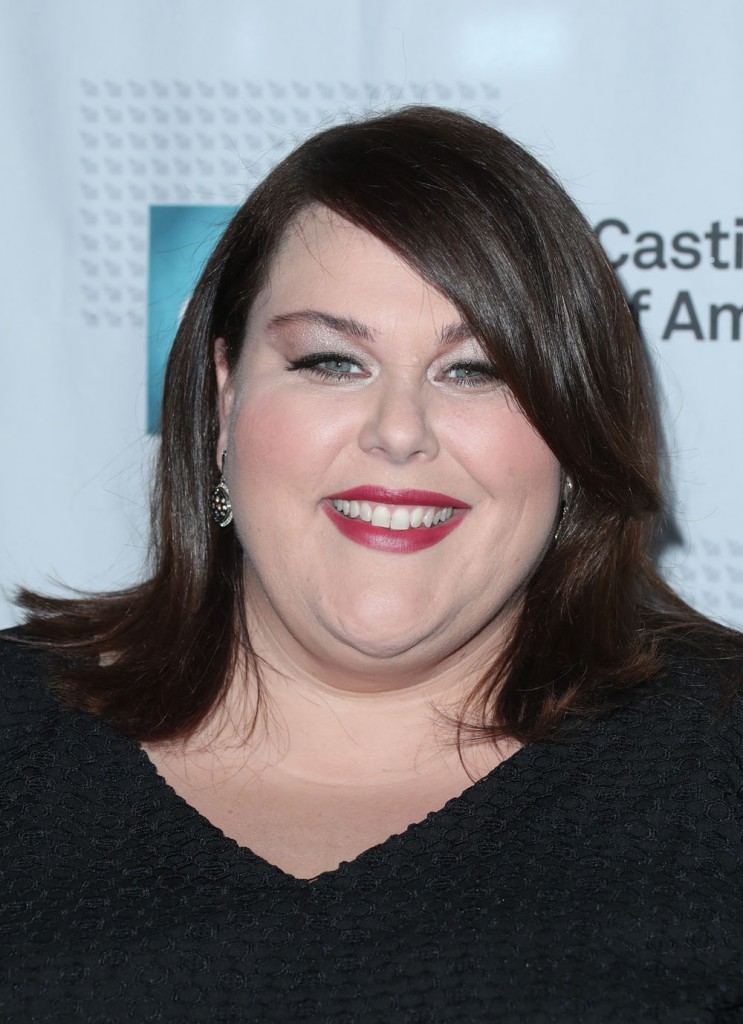 photos credit: WENN and Getty