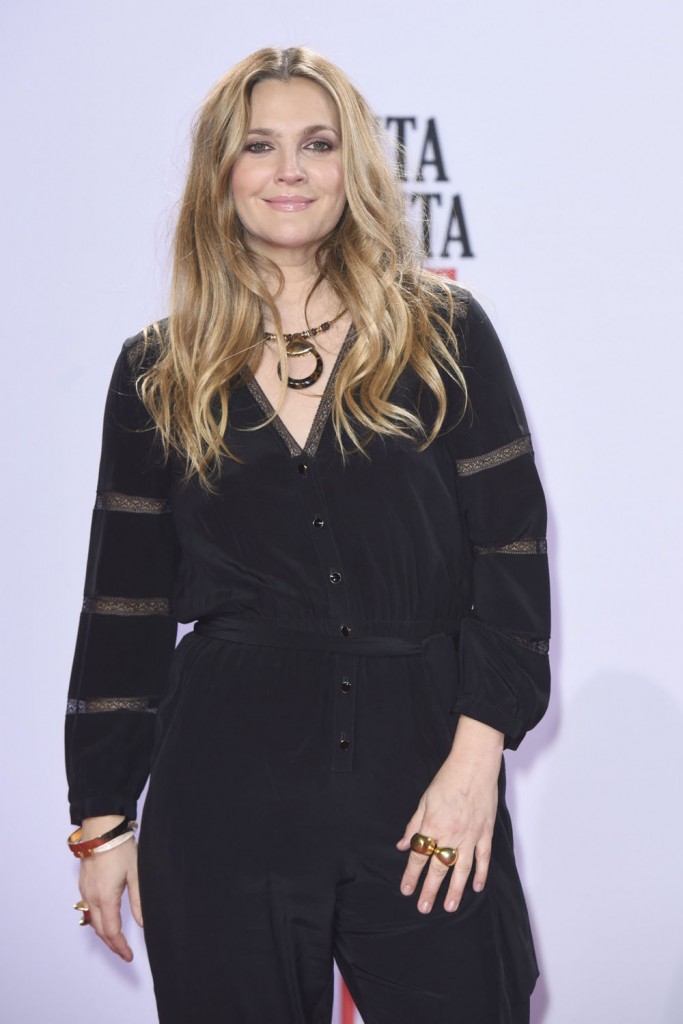 Drew Barrymore was a guest on Ellen earlier this week. She's promoting Santa Clarita diet on Netflix, in which she stars with Timothy Olyphant. It's a dark comedy where her character becomes a zombie who is still able to function and obtain victims with the help of her family. It's like iZombie meets a family sitcom I guess, it's out today and reviews so far are middling. I'll watch an episode and see if I'm hooked or not.
Drew went through a divorce last year from her husband of about three years, Will Kopelman. They have two daughters together Olive, four, and Frankie, two. The way it was reported in the celebrity press Drew and Will tried to make it work, it didn't and Drew in particular wanted out, and now they're successfully coparenting. Drew remains close with Will's family and calls them like a second family. She's said some things that make it sound like it's harder than she lets on, like she's called herself a failure regarding her marriage and on Ellen she called divorce her "worst nightmare." Then she brought it back around and made everything sound ok again:
"You know, it's interesting – I saw this article the other day written about me – and I never see articles written about me – and it was like, "My Modern Family." And I was like, I like that; that has a nice ring to it. And you know, it was just like my worst nightmare. I so wanted to raise kids in this ultra-traditional way and do everything so the polar opposite of my experience. And you know, it really is about the tone you set and you can talk until you're blue in the face, but kids watch what you do every since day of your life, all day long, and that behavior and that example and that love and community and honesty is just, I think, what's making everything feel safe for my kids. And that's really the intention I had as a parent was how do my kids have this incredible sense of like freedom inside their hearts cause they know I've got them and their dads got them and Grammy and Poppy – I'm wearing Grammy's necklace right now – like their cousins and Jill. I got two families. I went from like zero to two and it's a miracle and a blessing. And we do it, you know, in a way that I think a lot of other people are probably doing it too. And sometimes again, the road is different than what you try to make it or what you expected and you just figure it out and you figure it out with grace."
I like listening to Drew. She can be a little esoteric but there's something so genuine about her and you get the sense that she really means what she says. Now she's trying to coparent and that sucks in a lot of ways surely but she's not talking about that and she's focusing on the big picture and on her kids' well being. So many couples lose sight of that out of hatred for each other.
Here's Drew promoting Santa Clarita Diet yesterday (in the very goofy black dress with poof sleeves and a sequin bow. Why?!) and on January 20th (in a much cuter black pantsuit with better styling). There's something off about her body language with Olyphant but I think that's how she is with most costars.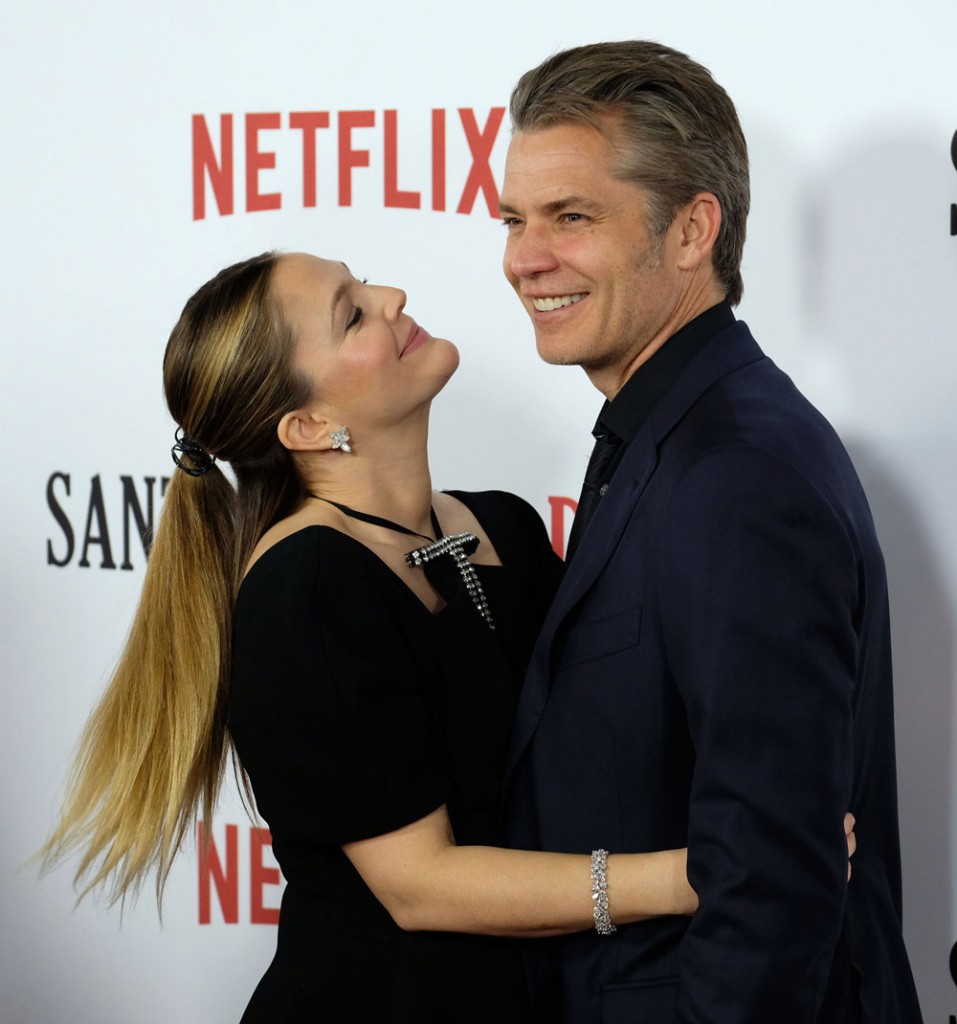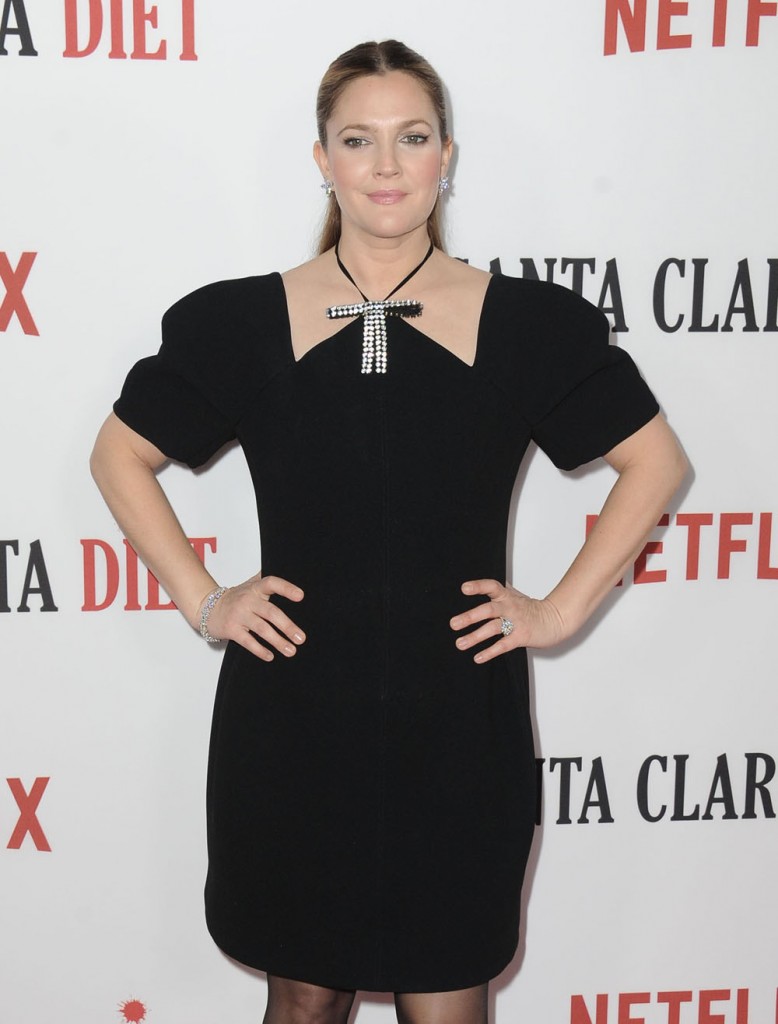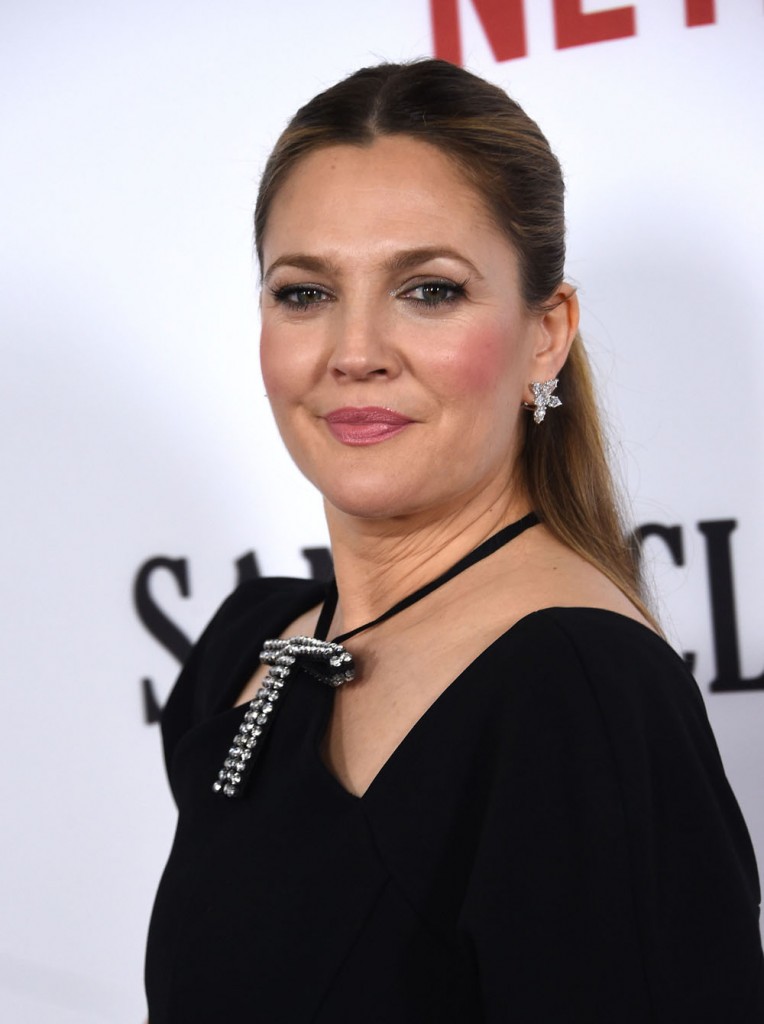 Photos credit: FameFlynet