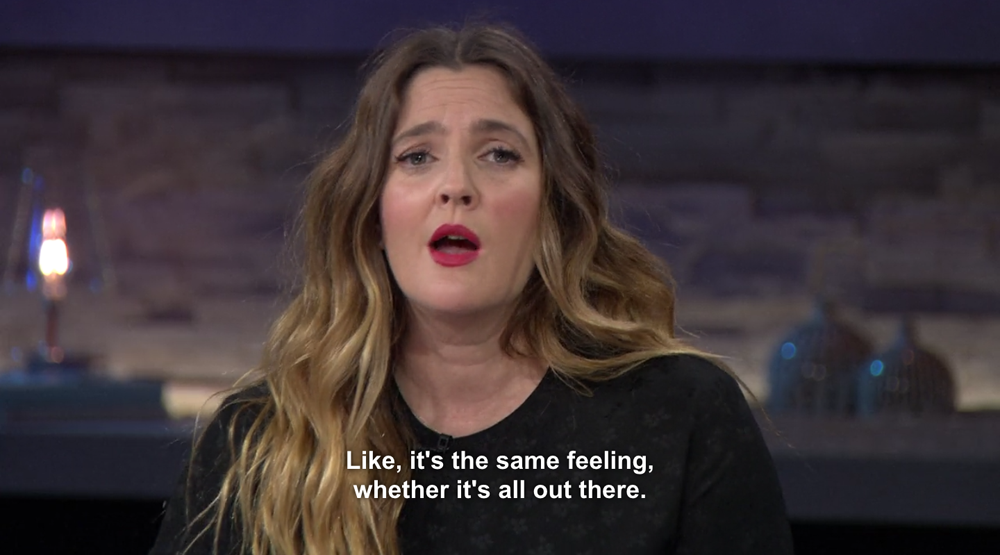 Chelsea Handler's new Netflix talkshow, Chelsea, reminded me that I didn't miss her. It started off well enough, with Chris Martin singing a funny little song saying goodbye to Chelsea. This confused me because I thought it was a belated sendoff for some other show she ended, but it turned out that it was just an ironic opening. It was funnier than Chelsea's monologue, which was mildly offensive, as is typical of her. Netflix gives her a free pass to swear and reference drug use, which doesn't improve her jokes. She did call Trump a "bankrupt misogynistic racist orange a-hole," so props for that. Plus she conducted decent interviews with Secretary of Education John King, Pitbull and Drew Barrymore. Say what you will about Chelsea, she does let people talk during interviews. Also, she has her dog on the show, Chunk, a German Shepherd/chow mix. Her dog is the star.
Drew opened up to Chelsea about her recent split, with husband Will Kopelman. They were drinking Drew's wine so that may have been part of it, but she's always been somewhat candid about her personal life. She even explained to Chelsea why she's so open. Here's some of what she said:
Chelsea: You're somebody that everyone is always rooting for. I don't know if you know that or feel that. Do you feel that?
Thank you. This latest, episode chapter in my life. I can't tell you how incredible it was to feel. Because I put in my statement about divorce the word "failure." Because it's so honest. You break up with somebody and you're just like "yeah, that didn't work." You get divorced and you're like "I'm the biggest failure. This is the biggest failure." It's so shameful and hard to actually go through that, even privately.

On why she's so open
Like it's the same feeling whether it's all out there [or not]. I'm comfortable with it being all out there because it always has been all out there. That's the only life I know. So I'm just grateful for it and you put one foot in front of the other.

I just put that word in the statement because I was like "let's just humanize this." It's a tough time, it's a hard thing to go through. It's like you're being put on a cheese grater every second going "this wasn't the plan."

On how people have rooted for her
There has just been this really nice feeling of something very fluid and positive and the opposite of how I felt inside. Everyone has just been so cool and child and nice about everything that it quelled my own fears and demons… If anybody roots for me I feel it's because they feel how much I root for them. That is how I live my life.
Chelsea then told Drew she was on the dating apps, that she has random sex with strangers (her words) and would show Drew how to date online. Drew declined. "I'm good, but what I do want is girlfriend time," which was nice. Then Drew went over the top, as she is wont to do, and said she's a cheerleader for women and that it's "ironic" that she has two daughters because she's "meant to be on this world and on this planet raising two beautiful girls into hopefully great women." The thing with Drew is that even when she's too much you get the sense that she's really like that. Those are the kind of people I can only take in small doses. The same is true for Chelsea Handler and I hope I don't have to watch this show again. I took one for the team.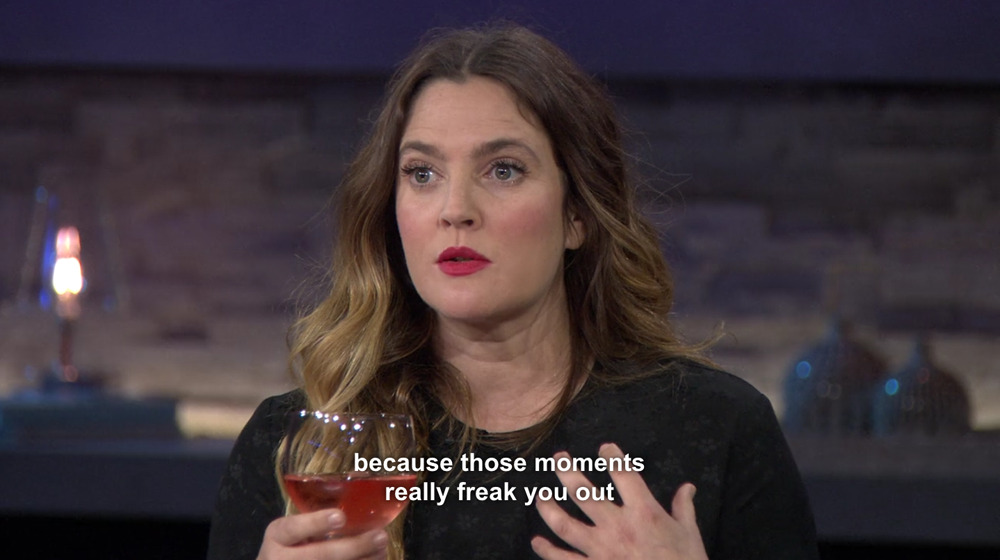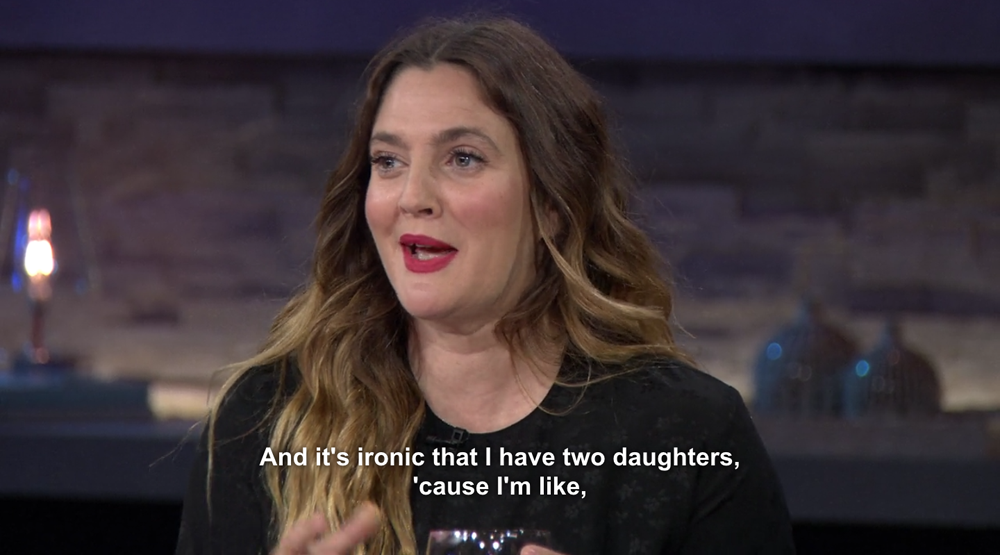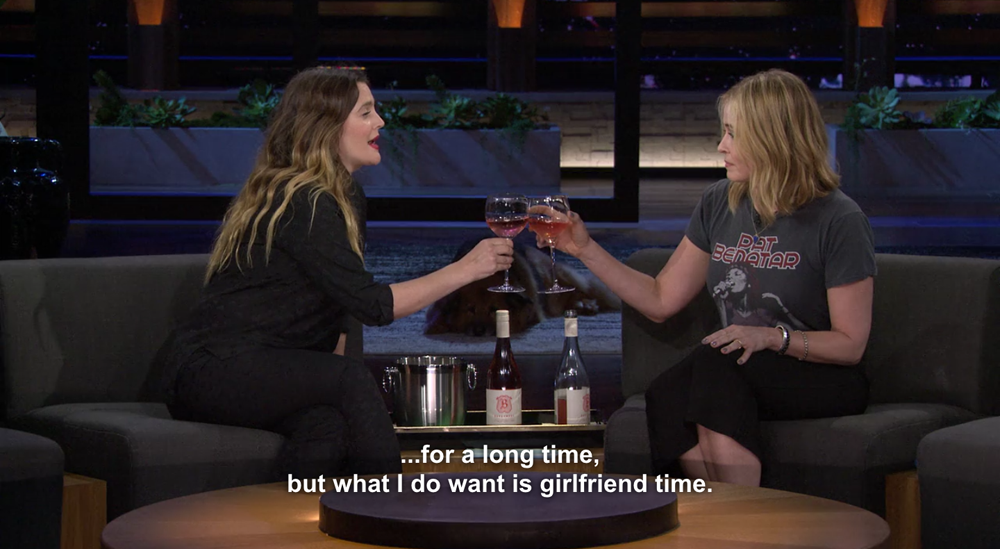 Photos are screenshots from Netflix