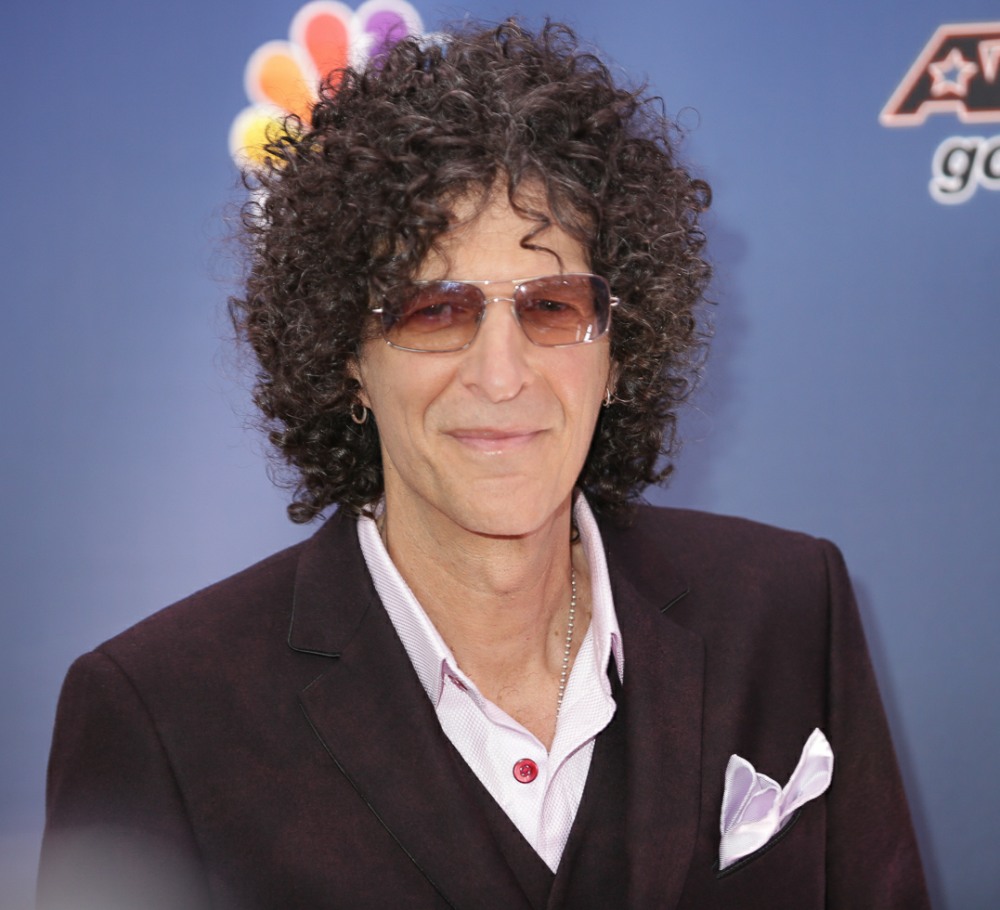 Howard Stern interviewed Donald Trump for years. Trump loved Stern, and the two men seemed to enjoy gossiping about celebrities, about sex, about their families and about politics. Since Stern is arguably one of America's greatest interviewers, his years' worth of interviews with Trump became fodder during the campaign, back when we honestly thought that the electorate would be appalled by Trump's rampant creepiness, perversion and misogyny. As it turned out, it didn't matter at all to millions of voters. Anyway, Stern now has some thoughts about what the presidency is going to do Trump. I guess… keep in mind that Stern was a Hillary Clinton supporter, but as Stern says, so was Trump.
The presidency will be detrimental to Trump: "I personally wish that he had never run, I told him that, because I actually think this is something that is gonna be detrimental to his mental health too, because, he wants to be liked, he wants to be loved. He wants people to cheer for him. I don't think it's going to be a healthy experience. And by the way, he's now on this anti-Hollywood kick. He loves Hollywood. First of all, he loves the press. He lives for it. He loves people in Hollywood. He only wants hobnob with them. All of this hatred and stuff directed towards him. It's not good for him. It's not good. There's a reason every president who leaves the office has grey hair."

Stern doesn't like his politics: "I like Donald very much personally. I was shocked when he decided to run for president, and even more shocked that sort of, people took it seriously. I remember saying to him when he announced his presidency, I remember being quite amazed, because I remember him being for Hillary Clinton. And I remember him being very–I mean he was pro-abortion. So the new Donald Trump kind of surprised me." Stern said he doesn't believe Trump has had a change of heart on issues like abortion, but is instead playing to his base.

Stern believes he ran for president as a way to get larger contract from NBC for "The Apprentice." "I think it started out as like a kinda cool, fun thing to do in order to get a couple more bucks out of NBC for The Apprentice, I actually do believe that. He just wanted a couple more bucks out of NBC, and that is why Donald is calling for voter fraud investigations. He's pissed he won. He still wants Hillary Clinton to win. He's so f—ing pissed, he's hoping that he can find some voter fraud and hand it over to Hillary."
I actually think Stern sounds incredibly kind, generous and optimistic here. It would be amazing to think that Emperor Baby Fists was still mystified as to how he got in the White House, and maybe he didn't really believe all of the horrible sh-t he's been peddling. But isn't it a better analysis to say that Baby Fists just says what he thinks people want to hear him say? If he's talking to a liberal radio show host, he'll slide to that side. If he's hanging out with his Nazi buddies, he'll slide to that side. He's a man without a coherent political or personal ideology or philosophy, which actually makes him even more dangerous. He's CHOSEN to listen to only the most unhinged lunatics. This did make me laugh though: "He's pissed he won. He still wants Hillary Clinton to win." I do sort of believe that. That's what his face said to me when he first met with President Obama following the election. He was sh-tting his pants.
Photos courtesy of WENN, Getty.