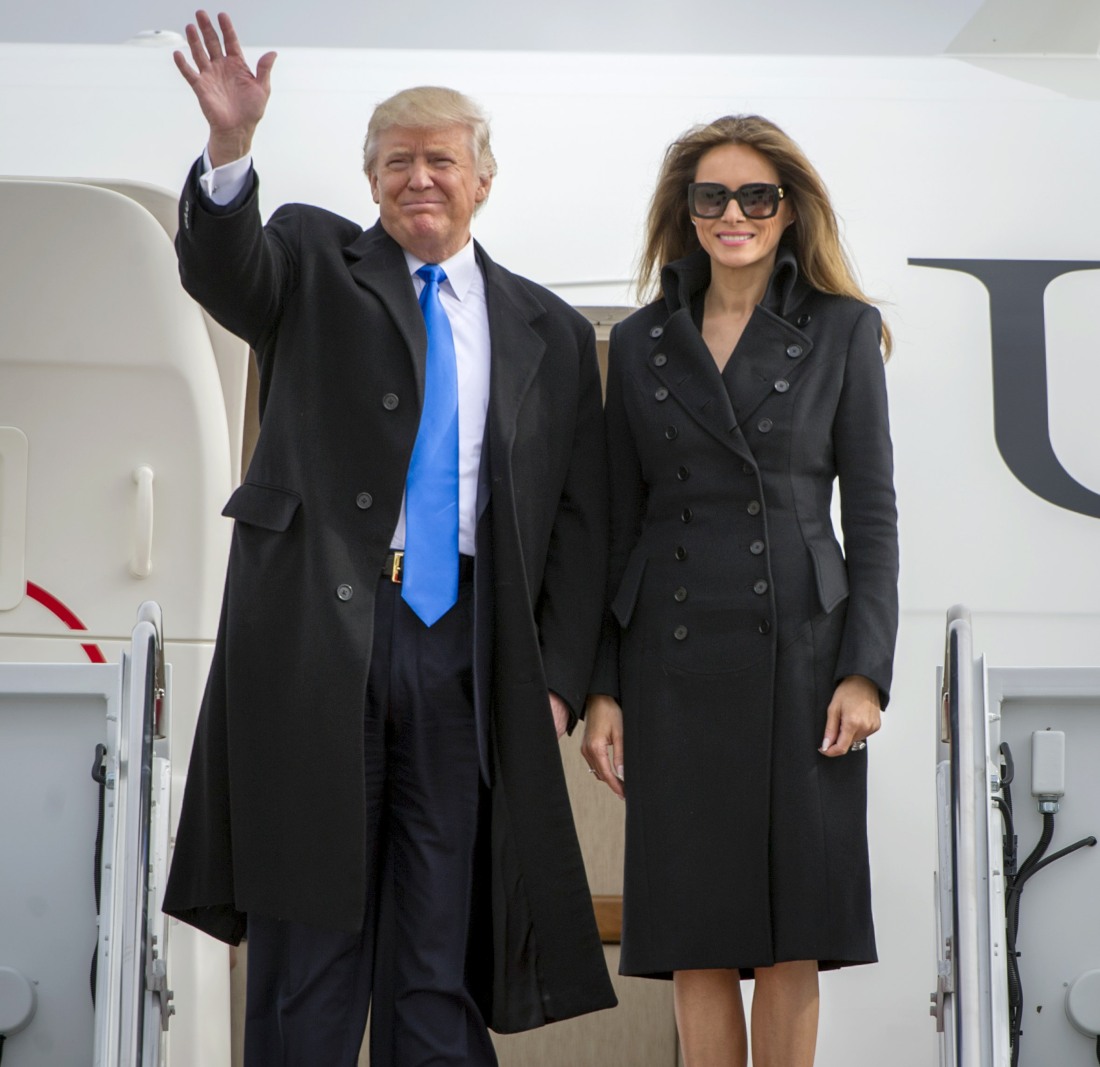 Remember when Kanye West announced that he would run for president in 2020? And people were like "whatever, Yeezy" and "like Kim Kardashian would ever be our First Lady." I said at the time that of course the whole thing was crazy, but that we shouldn't dismiss the idea of a Kardashian – or a Kardashian-like figure – as FLOTUS. Personally, I would 100% prefer Kim Kardashian as FLOTUS rather than Melania Trump. Kim would actually move into the White House and keep her eye on the security costs. Kim would love being America's Hostess. She would love putting together state dinners and White House events. She would even carve out some progressive policy positions as FLOTUS. Sorry, I know I'm defending Kim Kardashian pretty hard right now, but seriously, that's how much I f–king hate the fact that we're dealing with the Trump family.
I bring up the Kardashians because one of President Obama's former advisers compared the Trumps to the Kardashians. And I think the reference is unfair… TO THE KARDASHIANS. Apparently, a lot of people are concerned about the ethical minefield of, say, the President of the United States using his Twitter bully pulpit to tweet-harass a private company for canceling his daughter's fashion line. Add to that the ongoing debacle over Melania Trump wanting to "profit" from being FLOTUS, and here we are.
On Wednesday, President Trump lashed out at Nordstrom on Twitter for dropping his daughter Ivanka's brand from their stores. The previous day, his wife Melania refiled her $150 million libel lawsuit against the Daily Mail's parent company, saying she has lost "major business opportunities" because of retracted claims that her old Slovenian modeling agency was also an escort service. Now, watchdogs and former presidential ethics advisers are speaking out, saying the Trump family is trying to use the White House to expand their business empires, the Guardian reports.

In an interview with the Associated Press, Obama's former chief ethics adviser Norman Eisen said, "The Trumps are using the White House like the Kardashians used reality TV, to build and vastly expand their overall business enterprises." Likewise, George W. Bush's former ethics adviser Richard Painter said the language of Melania's Daily Mail lawsuit suggests she may be "in an unprecedented, clear breach of rules about using her government position for private gain."

Per the Guardian: "An AP review of business filings has found that Melania Trump has not stepped away from companies that manage royalties from her name-branded products. As of Tuesday, she was listed in New York filings as the CEO of Melania Marks Accessories Member Corp, the holding company of Melania Marks Accessories LLC, both of which remain active. Those companies managed between $15,000 and $50,000 in royalties from her accessories lines, the Trumps' May 2016 financial disclosure filing shows."

The general counsel of the watchdog Project on Government Oversight, Scott Amey, called Melania's ongoing businesses "another example of the first family blurring the line between public service and private business interests." The Guardian also notes that while the president has handed over daily management of his real-estate, property-management, and licensing business to his adult sons and a longtime employee, he clearly "continues to financially benefit from his global business empire" in a "break from past practices."
As many have pointed out, there's a belief that Easy D Trump is some kind of evil genius who throws so much deplorable sh-t out there, we are incapable of focusing on just one thing. I've said before: it's ALL evil. It's all deplorable. Focus on ALL of it. And Easy D is no genius. He just thinks no one cares, or no one is paying attention, or that he can do whatever he wants. I understand the comparison Norman Eisen is making between the Kardashians and the Trumps, and in strict terms, I agree – the Kardashians used a reality show as a platform to branch out and expand their other businesses, and that's what the Trumps are doing with the White House. But Kim and her family have been private citizens this whole time, AND THEY PAY TAXES. They're not public servants with all of the ethical responsibilities that entails.
Oh, and Kellyanne Conway – adviser to the president – is telling people in interviews to "go buy Ivanka's stuff." These tacky grifters.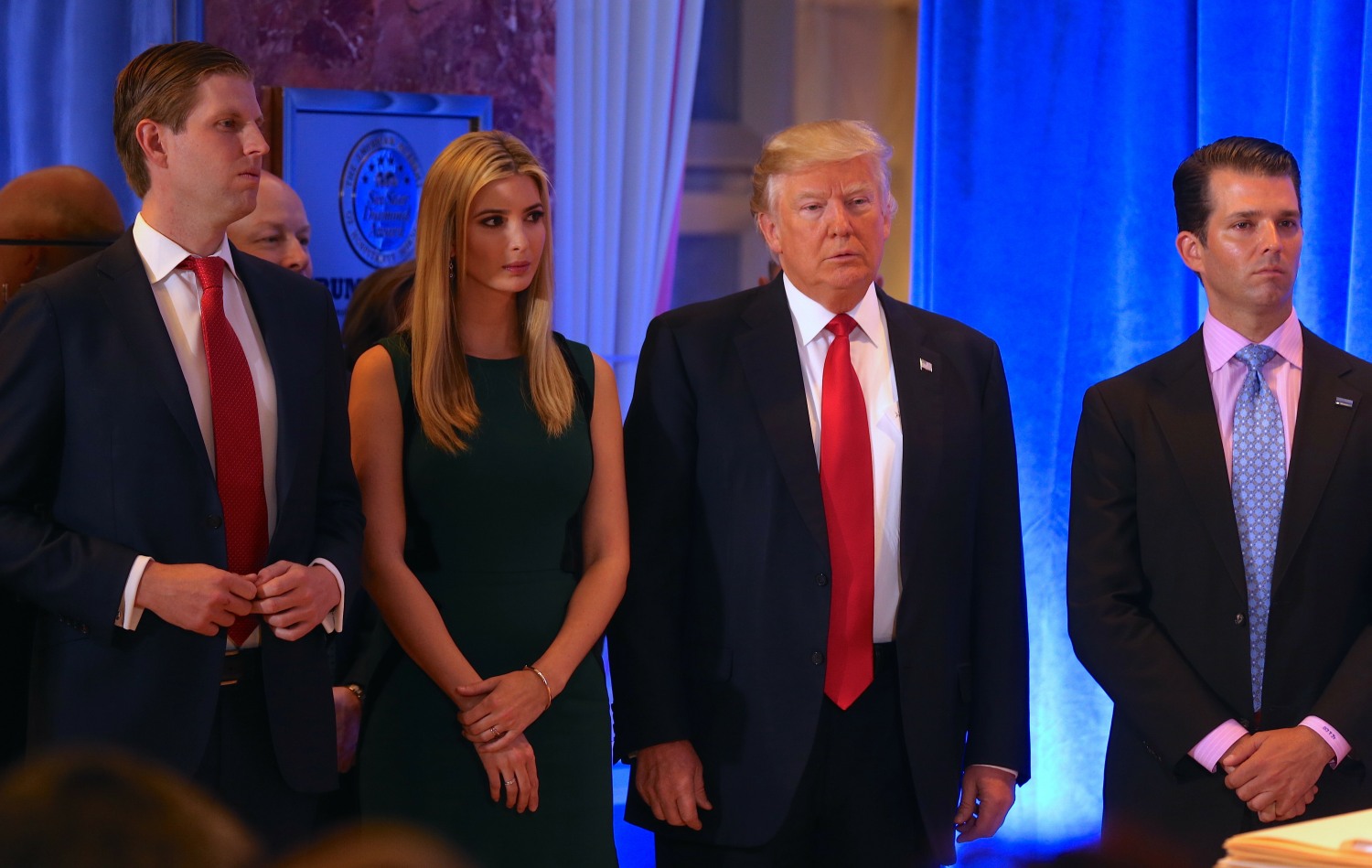 Photos courtesy of Fame/Flynet.