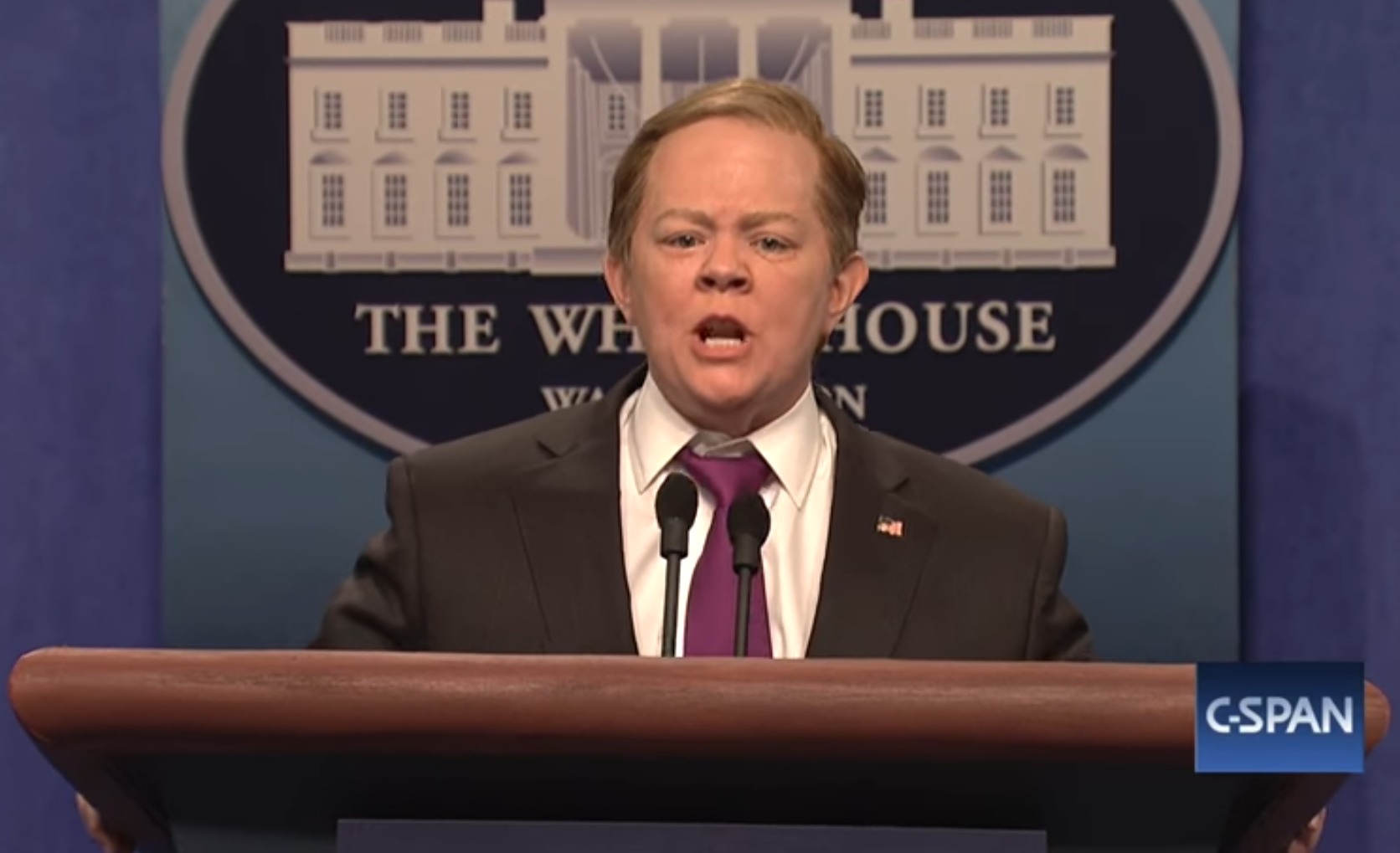 Last week, I waited a day to discuss Saturday Night Live and Melissa McCarthy's brilliant mockery of White House press secretary Sean Spicer. My reasoning was that Donald Trump would probably throw a hissy fit about it on Twitter, and I wanted to package the whole story together. At the end of the day, Trump managed to stay quiet about it, but as we learned a few days later, he was quiet because he was so disturbed. Apparently, Trump has buyer's remorse about Spicer, and McCarthy's send-up left the president feeling unsettled. You know why? Because Trump thinks having a woman play Sean Spicer is a sign of weakness. Seriously. So, obviously, SNL just had to get Melissa to return for last night's episode. They even made it the cold-open.
The writing on these Spicer skits are so dead-on, it's scary-funny. "Uh-oh, it's Moana!" Everything about this is perfect.
Alec Baldwin was the host on last night's episode, which incidentally was one of the highest-rated episodes in three decades. SNL's ratings are now on a 22-year-high, and they're up 22% from where they were last year. Much of that is due the razor-sharp political skits and Alec Baldwin's dead-on Trump impression. Plus, I would argue that SNL has a particularly deep bench of talent these days with Kate McKinnon, Cecily Strong, Beck Bennett, Leslie Jones and more. Anyway, Baldwin only did one skit as Trump and it was… good? I mean, it was funny, but it's terrifying how all of this is based on reality.
Here's the "Jake Tapper" skit, where Kellyanne Conway is a Fatal Attraction-type predator trying to convince journalists to let her on cable news shows.
Weekend Update went on too long, but they did include Senator Elizabeth Warren (played by Kate McKinnon). The Sen. Warren bit comes up around the 4:30 mark of this video.
This Russell Stover commercial wasn't political, it was just hilarious.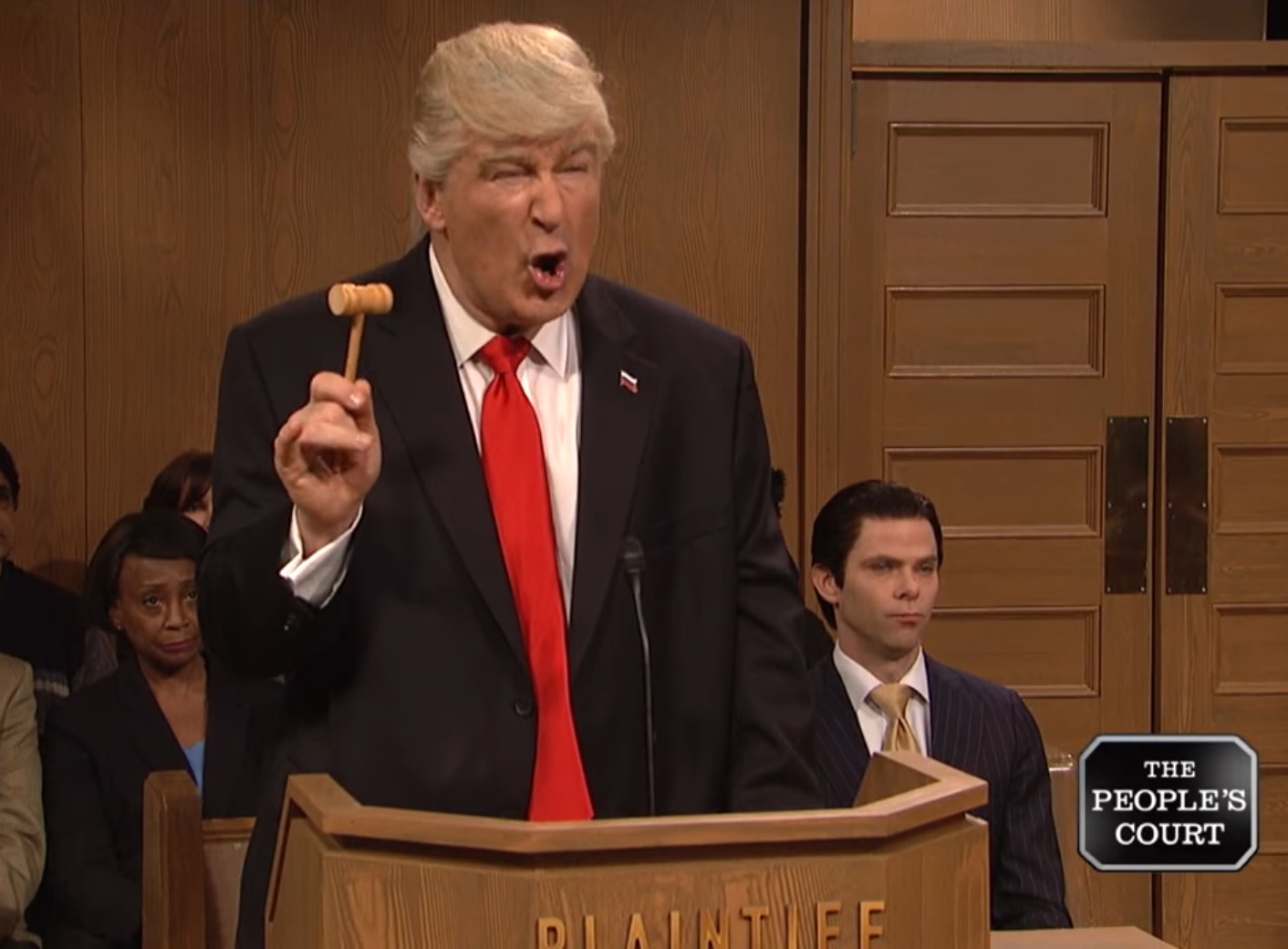 Screencaps courtesy of SNL.