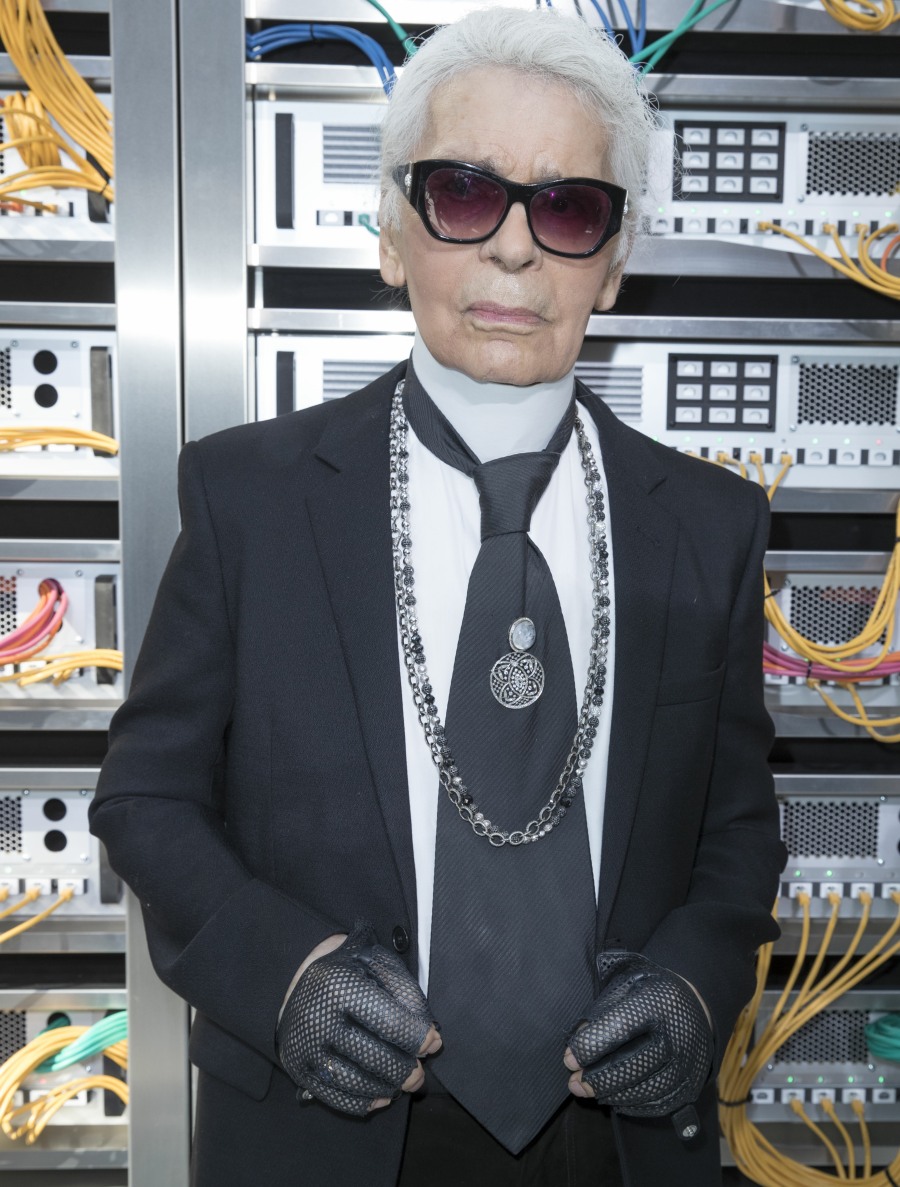 I had to go into the archives for this story, because I had vague memories of Karl Lagerfeld deigning to discuss politics in the past, but I remembered that he actually wasn't that political. As it turns out, Karl has said in the past that he doesn't vote and doesn't like to get involved in politics, but he does have admiration for certain women in politics, especially political wives. He praised Michelle Obama repeatedly, calling her face "magical" and saying that Michelle was what Europeans think of as The American Woman. As it turns out, Karl is also a fan of Melania Trump. Melania just wore a Lagerfeld design this week at the White House, and Karl thinks she has a "good body." He also thinks people just need to "deal with it" that we have an unhinged maniac as president.
Karl Lagerfeld, who was rumored to dress Melania Trump for the inauguration, doesn't mix fashion and politics.

"Fashion people are fashion, they are not politics," he tells WSJ Magazine's March issue. Referring to German chancellor Angela Merkel, he said, "Maybe her clothes are horrible, but she is not in fashion, hmm?"

The designer reveals he "loved Michelle Obama," and "Mrs. Trump is a very nice woman and pretty handsome. Good body, no? And this Ivanka is quite cute, no?"

He says, "I knew [Donald] Trump before, when he was not in politics. I'm not American, but he's a democratically elected president … so people have to deal with it."
Some might say Karl's comments about Melania and Ivanka are sort of sexist, but really… what else is there to discuss except how they look? Ivanka wanders around the White House like everyday is Take Your Daughter to Work Day. Melania is hiding out in the Manhattan Penthouse of Sadness. So, I think he's perfectly justified in discussing what they look like. I enjoy the description of Melania as "handsome" for some reason, but I disagree that Ivanka is "quite cute." I also disagree that we just have to "deal" with Trump. This current situation cannot be sustained. The country is incapable of dealing with it, and we shouldn't have to.
Here's Melania's Karl Lagerfeld suit on Wednesday: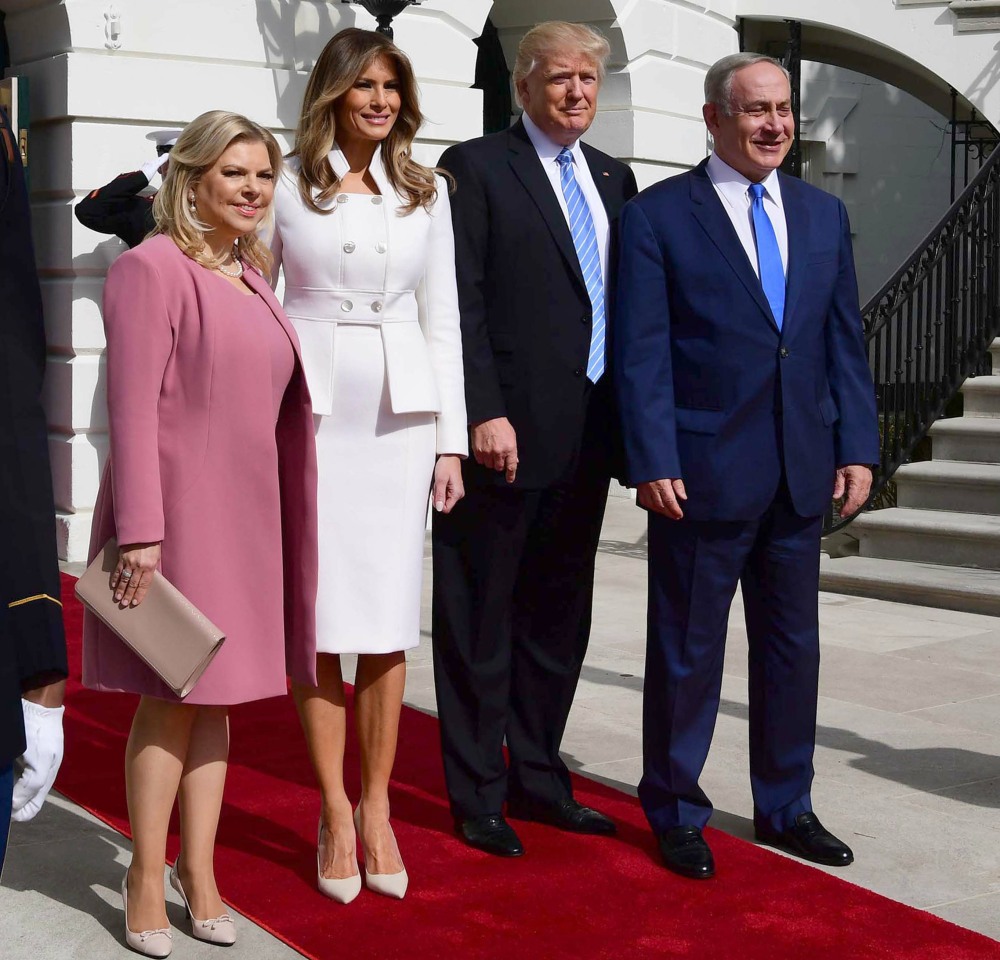 Photos courtesy of Fame/Flynet.