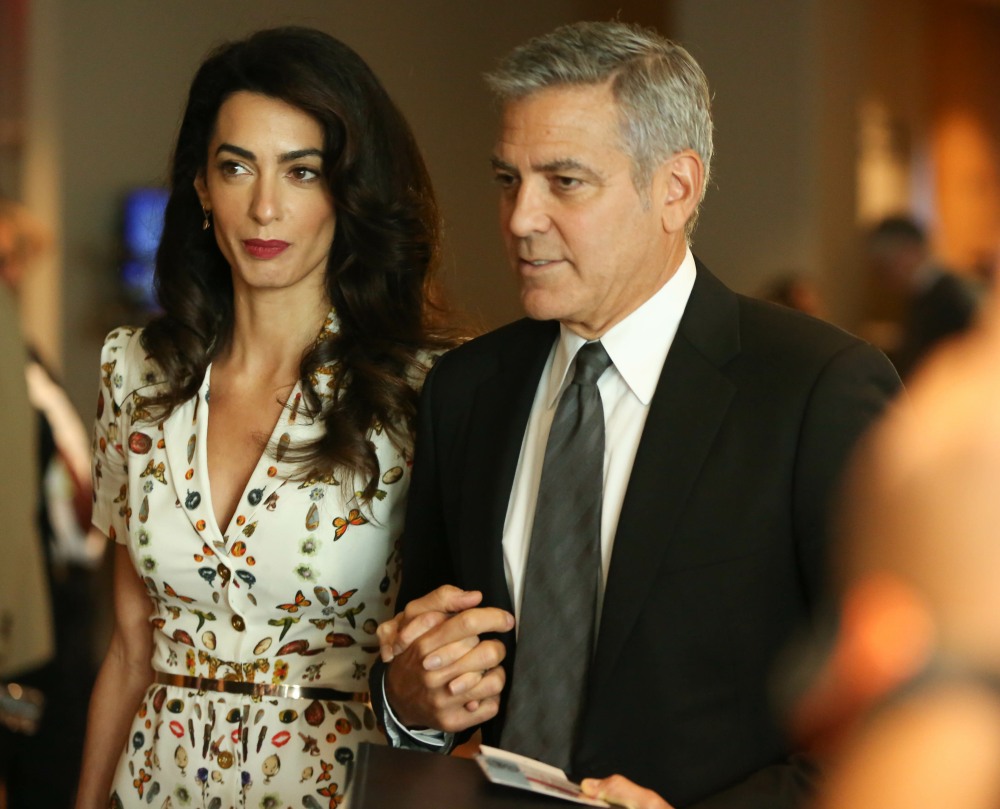 George Clooney and Amal are expecting twins. They got Julie Chen to announce the news two weeks ago, then George's publicist gave the nod to People Magazine to confirm it. Amal is apparently due in June. Just last week, George's mom Nina Clooney confirmed everything to Vogue Magazine too, and Nina even broke some news: George and Amal are expecting a boy and a girl. Nina told Vogue: "It will be one of each! Yes, a boy and a girl. That's what I've been told. How marvelous! My husband and I are extremely excited." So how excited is the father-to-be? George sat down for an interview with a French show and he chatted about the "adventure" he's about to go on as a 55/56-year-old first-time father:
George Clooney is finally speaking out about Amal Clooney's pregnancy! The couple is expecting twins—an announcement that made massive headlines earlier this month—and now the 55-year-old actor is finally, officially confirming the news himself. During an interview on the French program Rencontres de Cinema with film journalist Laurent Weil on Sunday, George—who was honored at The Caesar Awards in France over the weekend—couldn't stop smiling when asked about the news.

"We are really happy and really excited. It's going to be an adventure," he gushed, later adding, "We've sort of embraced it all…with arms wide open."

George also dished on how his "supportive" pals reacted when he told them the news.

"It got really quiet," he recalled. "And they all just started making baby crying noises, and the whole table just busted up laughing."

Of course, the jokes come into play regarding George's age (most of his friends have kids who are grown up and off to college). However, the actor brushes the them off and looks to people like 89-year-old Jean-Paul Belmondo for inspiration. The French actor welcomed a child with his second wife, Nathalie Tardivel, in 2003 when he was 70-years-old.

"So, I'm feeling a little better about being 56 by the time [the twins come]," Clooney laughed.
"It's going to be an adventure." As every parent in the world rolls their eyes. Yes, that's one word for it. Adventure! Still, I can't wait to see how Clooney's new chapter plays out. I can't wait to hear the names too! Although my guess for the boy's name is Nick, after George's father.
George sat down for this interview with Rencontres de Cinema because he'll be attending the Cesars on Friday night in Paris. He'll be receiving an honorary Cesar for his filmography. I hope Amal attends too! I want to see her maternity style. I bet it's wacky. I'm including the video of the interview below, but it has a French over-dub.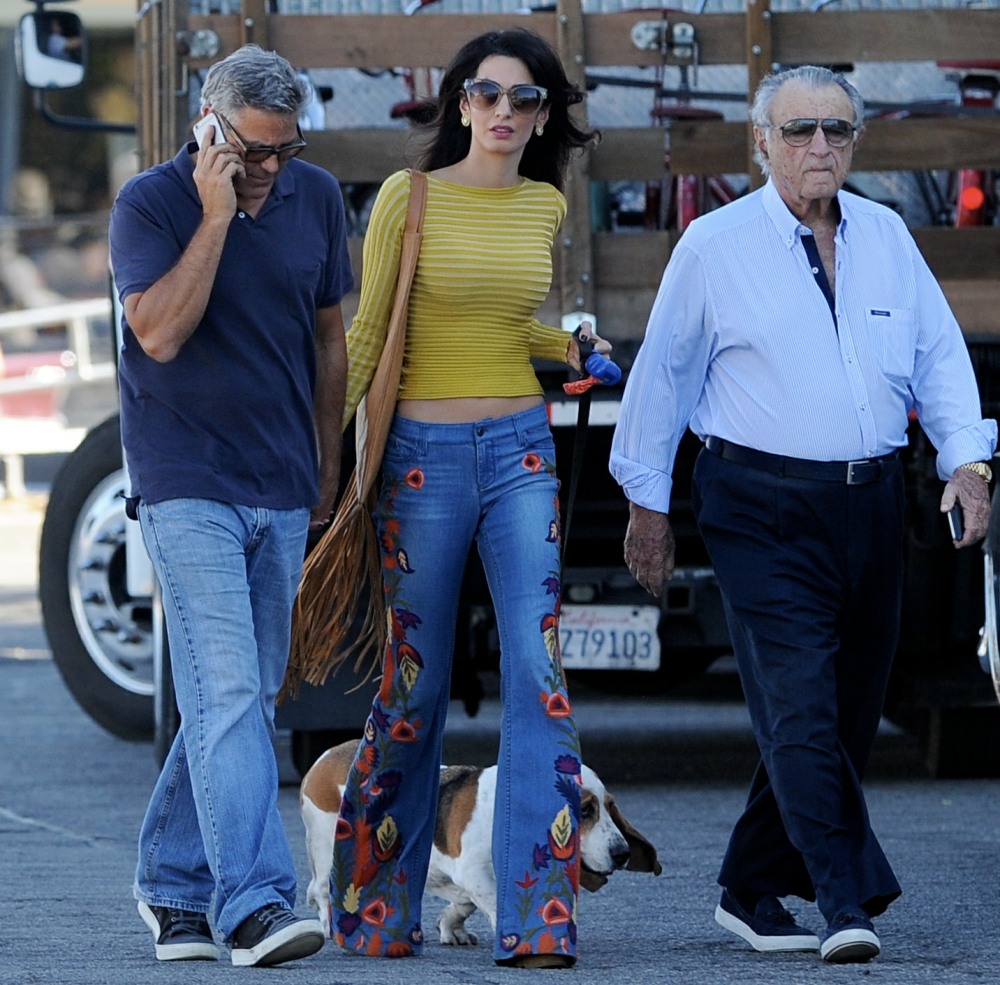 Photos courtesy of Fame/Flynet and WENN.