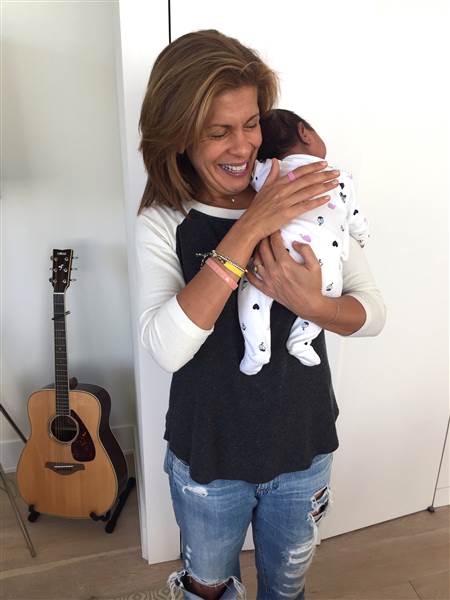 Hoda Kotb of The Today Show announced in a call-in to the program this morning that she has a new baby named Haley Joy, whom she adopted. On the Today Show they shared a photo of Hoda holding little Haley, above, which is just so sweet. She announced, choking back tears, "That little girl Haley Joy is my daughter." Here's more of what she said, and you can watch the video below.
I do have something to tell you. Instead of telling you, I'm going to show you something. Do you have a picture you can put up for me? That little girl Haley Joy is my daughter. [Gets choked up]

I adopted her. That's her crying in the background. Haley is a Valentine's baby so she's a little nugget. She was six(?) pounds when I got her. She is the love of my life.

My mom was here. She goes 'Hi little miss Haley, we've waited so long for you.'
That's such a nice story! Haley Joy is such a cute name too. For the few people who are going to say Hoda is "too old" to have a baby, I think that's her decision and that she's going to give that little girl a wonderful life. George Clooney is 55 and he's expecting twins. Like George, this is Hoda's first child. According to People, she was previously married to a tennis coach named Burzis Kanga. They had no children and divorced in 2007. She's been living with her boyfriend, Joel Schiffman, for a few months.
Here's the video of Hoda's announcement:
— Hoda Kotb (@hodakotb) February 21, 2017
Matt Lauer opened the segment with the fact that Hoda has been hinting on social media that something has changed in her life. She's been posting inspirational quotes like these, which are so nice to read in light of this good news. Congratulations to Hoda!
Happy Wednesday xo❤❤ pic.twitter.com/mBHdMFe15r

— Hoda Kotb (@hodakotb) February 15, 2017
Happy Thursday xoxo pic.twitter.com/9hfkNLMyRi

— Hoda Kotb (@hodakotb) February 16, 2017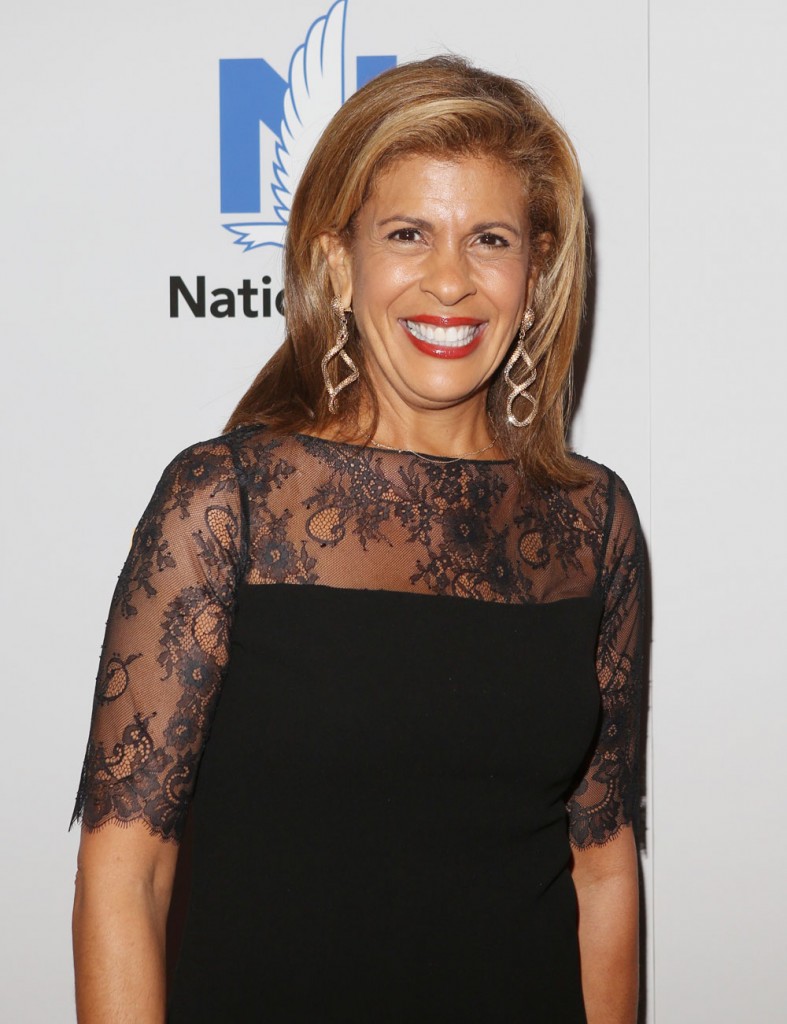 Photos credit: WENN.com and Hoda Kotb