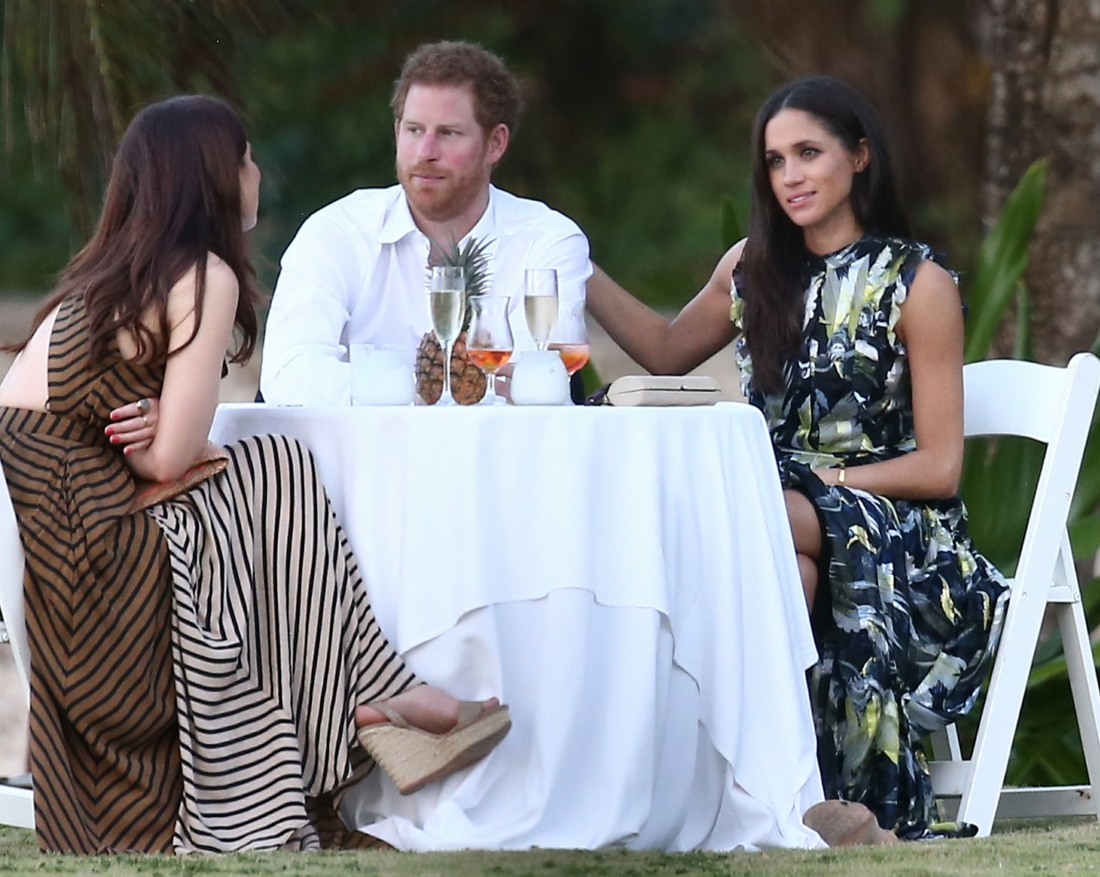 Personally, I'm enjoying everything about Prince Harry's relationship with Meghan Markle. I'm enjoying the fan-meltdowns, the conspiracy theories, the obvious PR plants (from both sides) and I'm enjoying the fact that Harry really does seem to be serious about – and serious about settling down with – an American actress. We heard on Friday that Meghan and Harry were meeting up in Jamaica for Harry's friend's wedding. I really hoped that we would have photos and LOOK WHAT HAPPENED! The paparazzi turned up in Jamaica – I imagine that was a fun gig – and got some really great shots of Meghan and Harry sitting together at the reception.
Every media outlet is reporting this as a HUGE deal. And I agree, it is a big deal. While the vibe of the photos is different, these pics remind me so much of those photos of William and Kate just before they announced their engagement – Kate and Will went to a friend's wedding just a few weeks before the announcement, and there was a definite air of pap-stroll around them. People Mag has some additional details about Harry and Meghan's behavior at the wedding:
The couple is in the Caribbean to witness the wedding of Tom "Skippy" Inskip and literary agent Lara Hughes-Young. Inskip and Harry are childhood friends — they met at Eton College and Inskip is popularly said to have been Harry's "wingman" on rowdy evenings out during their younger days. For the nuptials, Markle wore a long floral dress and sunglasses as the royal, who was one of 14 ushers, suited up in a navy blue blazer and trousers.

During the wedding, an onlooker tells PEOPLE that the two shared plenty of PDA, including a sweet kiss.

"Harry and Meghan seem very much in love," the source said, adding that Harry spent much of his time introducing Markle to friends during the "joyful" wedding. At one point, the onlooker says that Harry got up and "did a little dance" for Markle.

According to local reports, Harry – accompanied by a heavy security detail, as the Jamaica Observer put it — arrived at the international airport at Montego Bay on Wednesday afternoon. Markle is believed to have flown in separately from her home in Toronto. The outlet says that the royal is planning to stay in the Caribbean for a week. The wedding party is thought to be staying at the Round Hill Hotel and Resort in Montego Bay. The 110-acre private enclave features luxury villas and oceanfront rooms.
I would imagine Harry's little dance was something dorky rather than a Magic-Mike-esque grind-fest, although I would love to see Harry attempt some kind of Magic Mike dance. As for the rest of it… I wonder if Meghan is planning on spending a full week in Jamaica too?
Incidentally, some people yelled at me for assuming that Meghan borrowed someone's private plane for the trip down to Jamaica. I just felt like… she's an actress on a cable show and she's not even the third lead. It costs a lot of money to simply rent a private plane for this kind of trip. It would be like Nathalie Emmanuel from Game of Thrones took a private plane somewhere to meet a boyfriend. Isn't there a pretty good chance that Meghan or Harry simply had a generous, rich and well-connected friend who lent Meghan a plane for the day?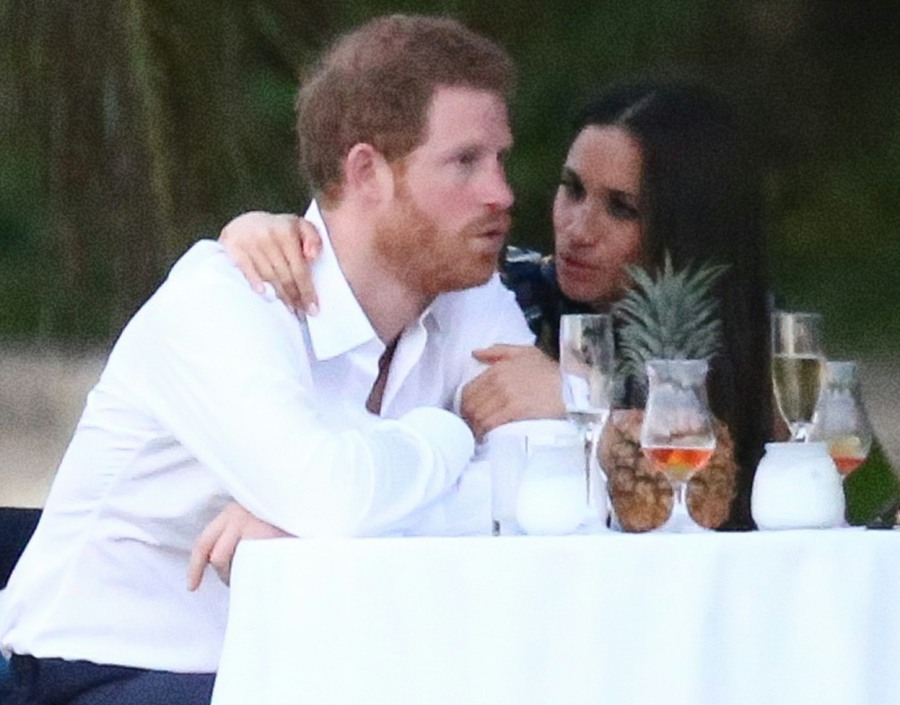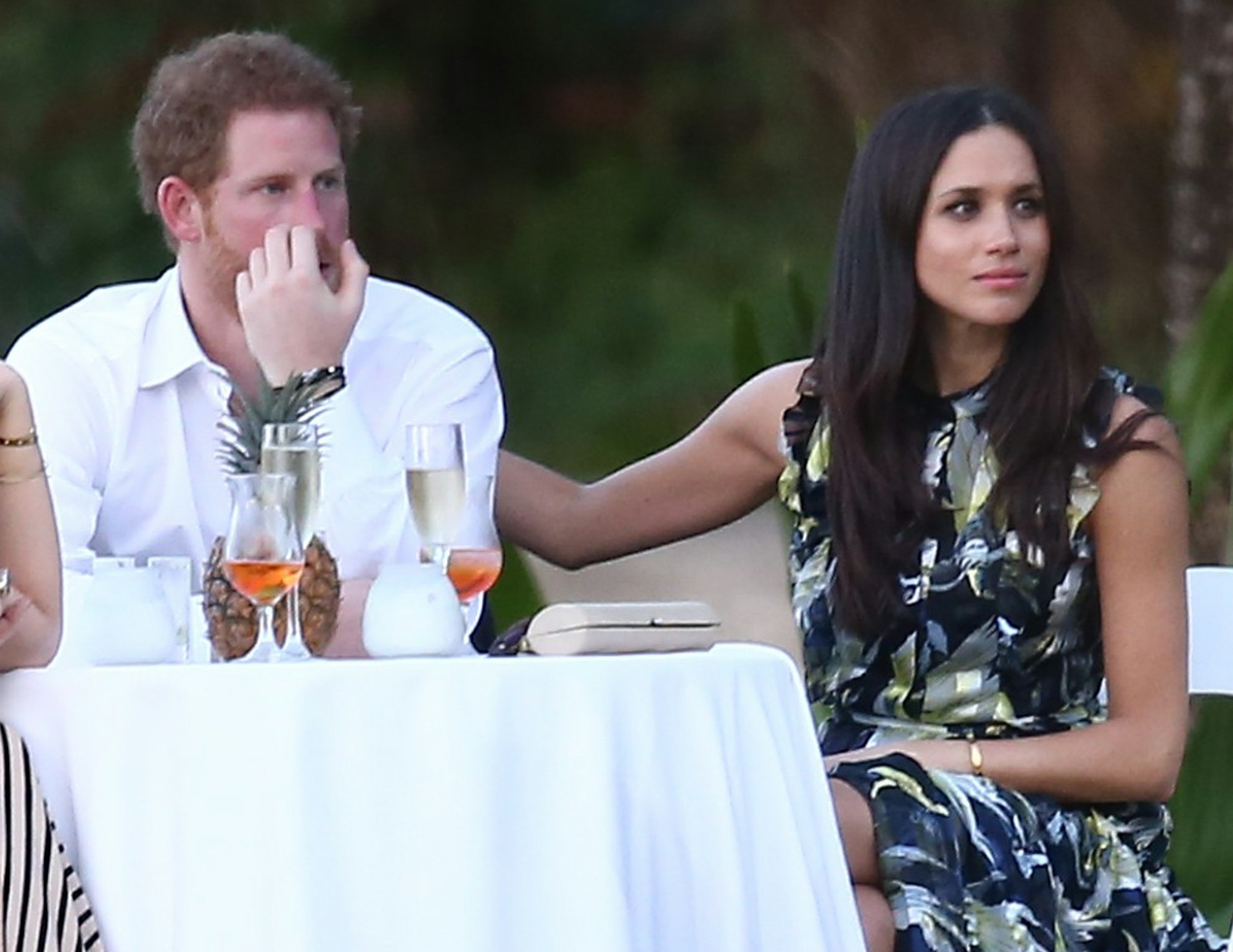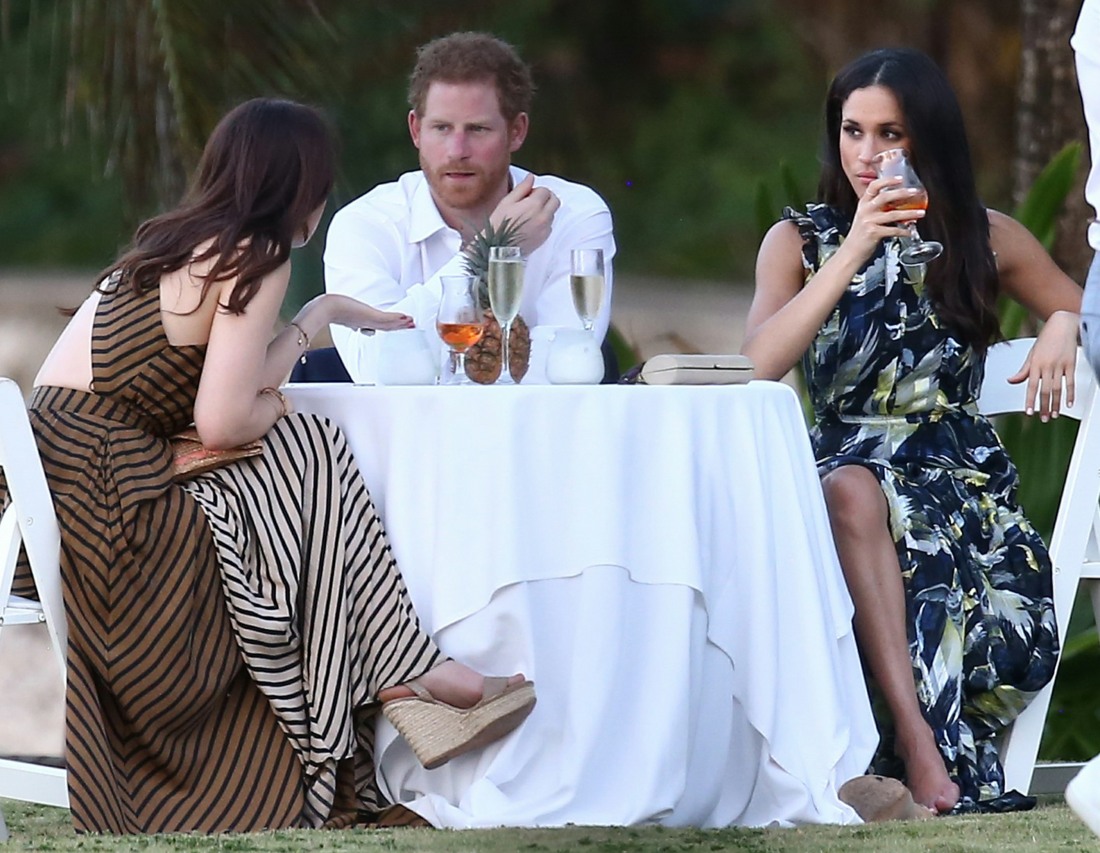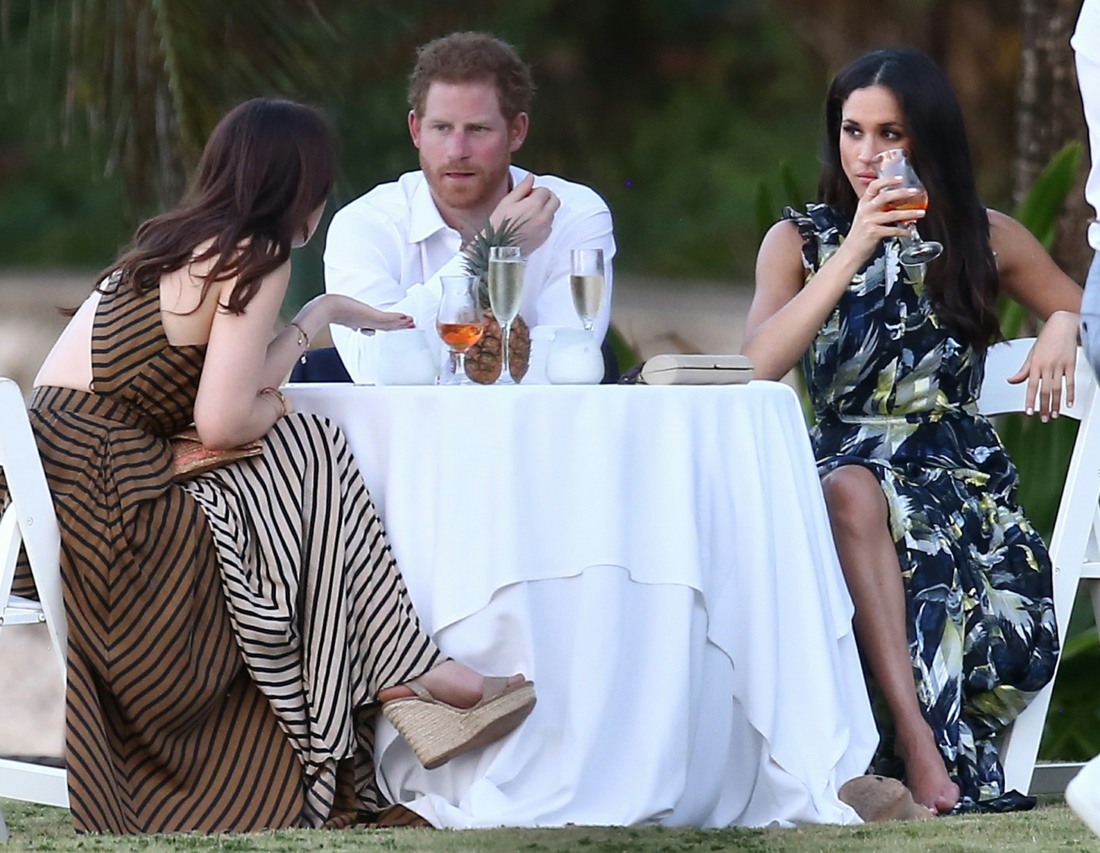 Photos courtesy of Fame/Flynet.