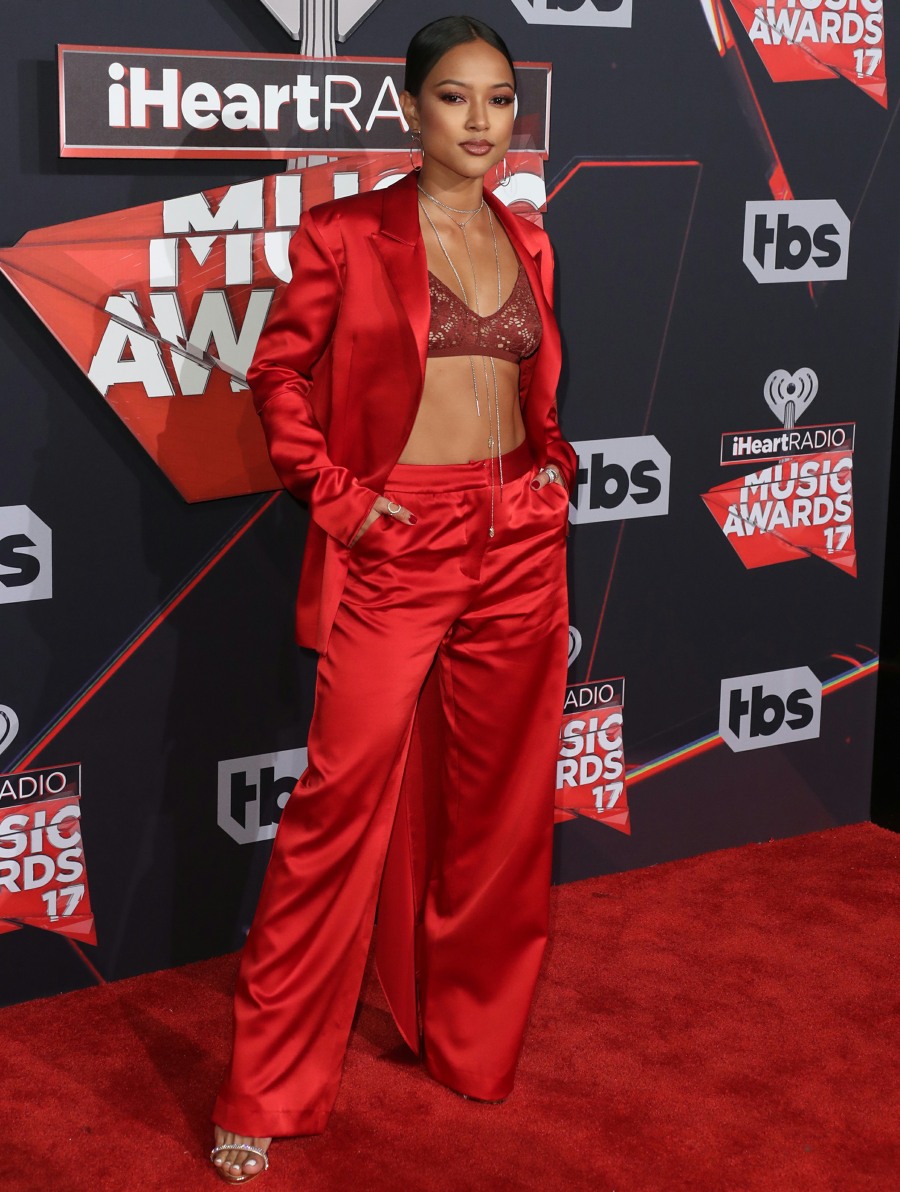 Here are some photos of Karrueche Tran at the iHeartMusic Awards on Sunday night. This is the second time in as many months that someone has done "the TLC silk-pajama look" at an awards show. The first was Halsey at the Grammys. Anyway, we learned last month that Tran was seeking a restraining order against her ex-boyfriend, Chris Brown. Brown and Tran were on-and-off for years, and I believe that she was probably his most significant relationship to date. She dumped him in 2015, but he that didn't stop him from stalking and harassing her for months, and now it looks like he's been doing it for years. So now she's preparing to get all of the restraining orders and protective orders she can get.
Chris Brown's ex-GF, Karrueche Tran, is getting ready to go face-to-face with him in court Thursday, where she'll tell a judge he must be kept away from her for good … or else he might kill her. Sources familiar with the situation tell us, she's been trying in vain to serve Chris with the temporary restraining order she got last month, but he's evaded service 3 times.

TMZ broke the story, a judge issued the emergency order requiring Chris to stay away from her after she claimed he was threatening to shoot her and also telling friends … if he couldn't have her no one else could. She also claimed in her legal docs that he brutalized her, punching her in the stomach and throwing her down the stairs. One of her friends also got a restraining order against Chris last week.

Chris has been insinuating Karrueche is lying, but she's now determined to prove to a judge he's such a threat he should be given an ultimatum … stay away from her for 3 years, or go to jail. We're told Karrueche is preparing her case for a permanent restraining order. She's not afraid to take the stand and swear under oath: Chris was as violent to her as he was to Rihanna.
Personally, I have no problem believing Karrueche. I think he abused her. I think he stalked her. I think he harassed her. I think he threatened her. I think he has been obsessed with destroying her life ever since she dumped him two years ago. I also think she probably has the receipts, probably in the form of texts and voicemail threats, plus hospital records and God knows what else. I wish her well and I hope the judge gives her what she needs to stay safe.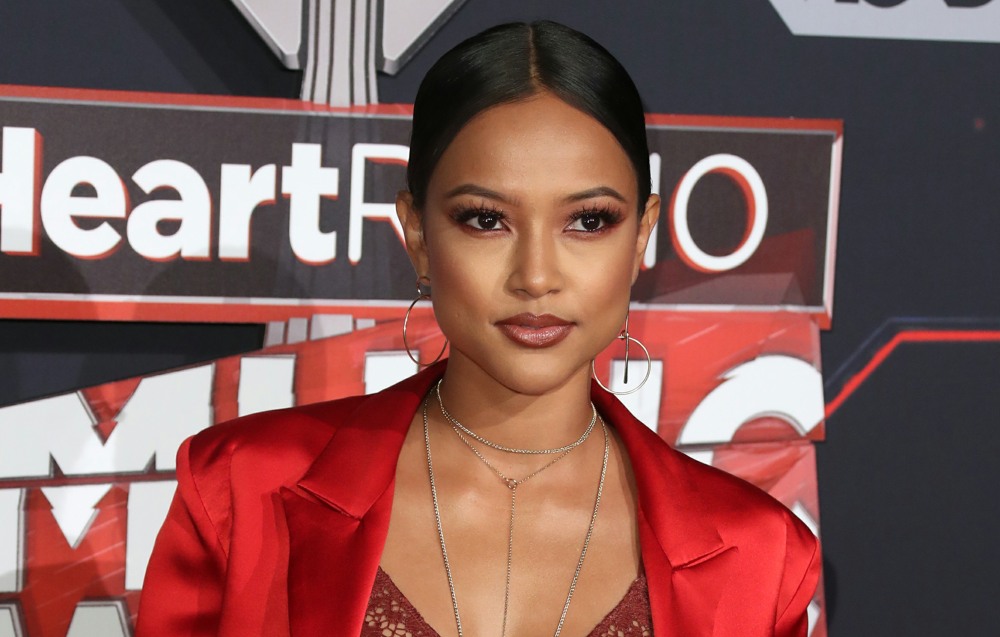 Photos courtesy of WENN.