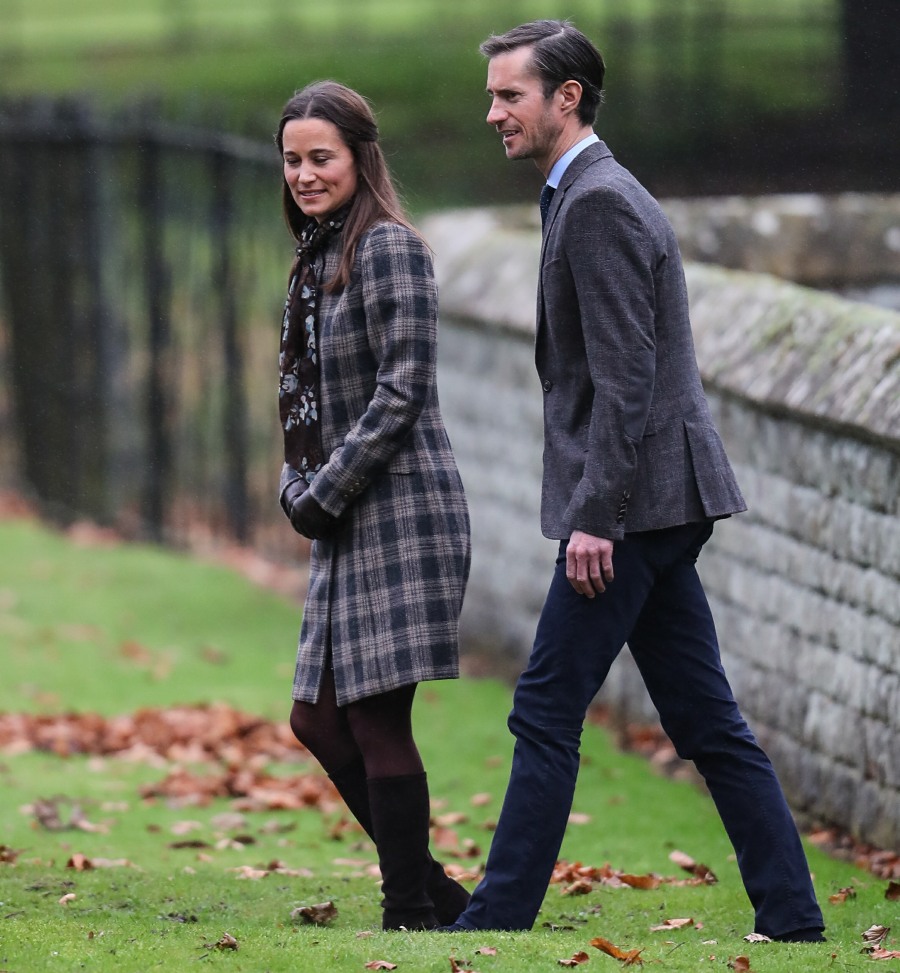 Considering we're only about two months away from Pippa Middleton's wedding to the Terribly Rich James Matthews, I would assume that Pippa has already sent out the invitations? They got engaged months ago, and they set the date last year. Surely the invites have already gone out? Which is why I think it's weird that we're getting all of these stories about Pippa's plot to ensure that Meghan Markle will not attend her wedding. I'm not even sure Prince Harry is invited to Pippa's wedding, or if he would go to Pippa's wedding even if he was invited. Still, we keep hearing about Meghan-versus-Pippa and wedding dramz and whatever. Here's the latest:
After all the attention that Prince Harry's girlfriend Meghan Markle got at a wedding in Jamaica last week, friends of Pippa Middleton are wondering whether she will have to enforce a 'no ring, no bring' rule to stop the American TV star stealing the limelight on her big day. Pippa – and her world-famous bottom – may know all about upstaging the bride (who can forget her role at her sister Kate's wedding back in 2011), but she has no intention of letting the Suits actress do the same to her. Pippa, 33, is due to marry wealthy hedge-fund boss James Matthews in May.

When she sent out invitations, Pippa let slip to friends that she was keeping numbers down with a 'no ring, no bring' policy – meaning guests can only bring their partners if they are either married or engaged. However, many Royal observers expected her to make an exception for Meghan, who has been dating Harry for more than six months. But the incredible reaction to Meghan's appearance at Tom Inskip's wedding to Lara Hughes-Young has now cast doubt on that. Friends say that to make life easier for everyone – not least Meghan, who is busy filming a seventh series of her legal drama in Toronto – Pippa may not extend a late invitation to her.

A pal of Pippa tells me: 'She saw how all eyes were on Meghan rather than Lara last week. The situation was also stressful for Harry. Pippa and her mother Carole wonder whether Meghan's presence could cause a great deal of unnecessary chaos.'

Pippa and James, 41, have picked a low-key church on MP Richard Benyon's private estate in Berkshire for their wedding, followed by a reception at the Middleton family home nearby.

Meanwhile, I am told that the Suits producers are doing everything in their power to keep Meghan as the centre of attention. They are desperate to sign her up for another series and are prepared to offer her a major pay rise. The star arrived back in Toronto last week following the Jamaica trip and went straight to the home of her best pal – stylist Jessica Mulroney – where she played the role of 'Auntie Meg' to Jessica's adorable daughter Ivy.
First of all, if Harry is invited and his invite is plus-one, Pippa can't do much about him bringing Meghan if that's what he wants. What is Pippa going to do, physically block Meghan from the wedding? Secondly, the "no ring, no bring" policy is hilarious coming from a Middleton, mostly because Kate used to go to William's friends' weddings in his place all the time before she got the ring. Kate's raison d'etre in the Waity Years was ensuring she was seen with William, around William or with William's friends. Now Meghan comes in and in less than a year, she's already the established girlfriend with no games or drama? That must piss off the Middletons so much. As for the rest of it… yeah, Pippa has every right to want to be the center of attention at her own wedding. I do feel sorry for her to a certain extent. That being said, Pippa should know that Carole is going to be the star of the wedding. I guarantee it!
Here are some photos of Meghan back in Toronto over the weekend. I feel like she just leaves her house to go to yoga?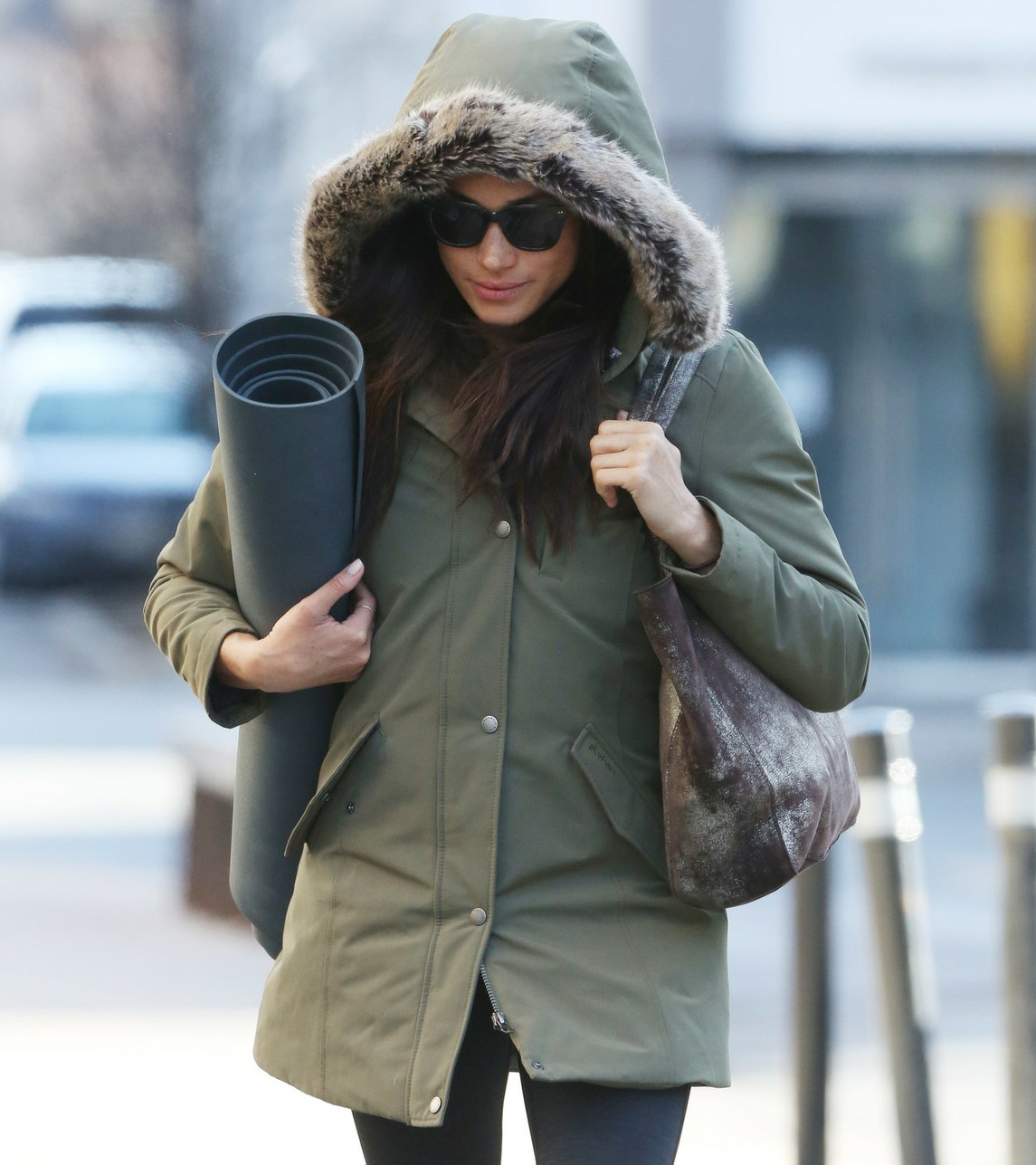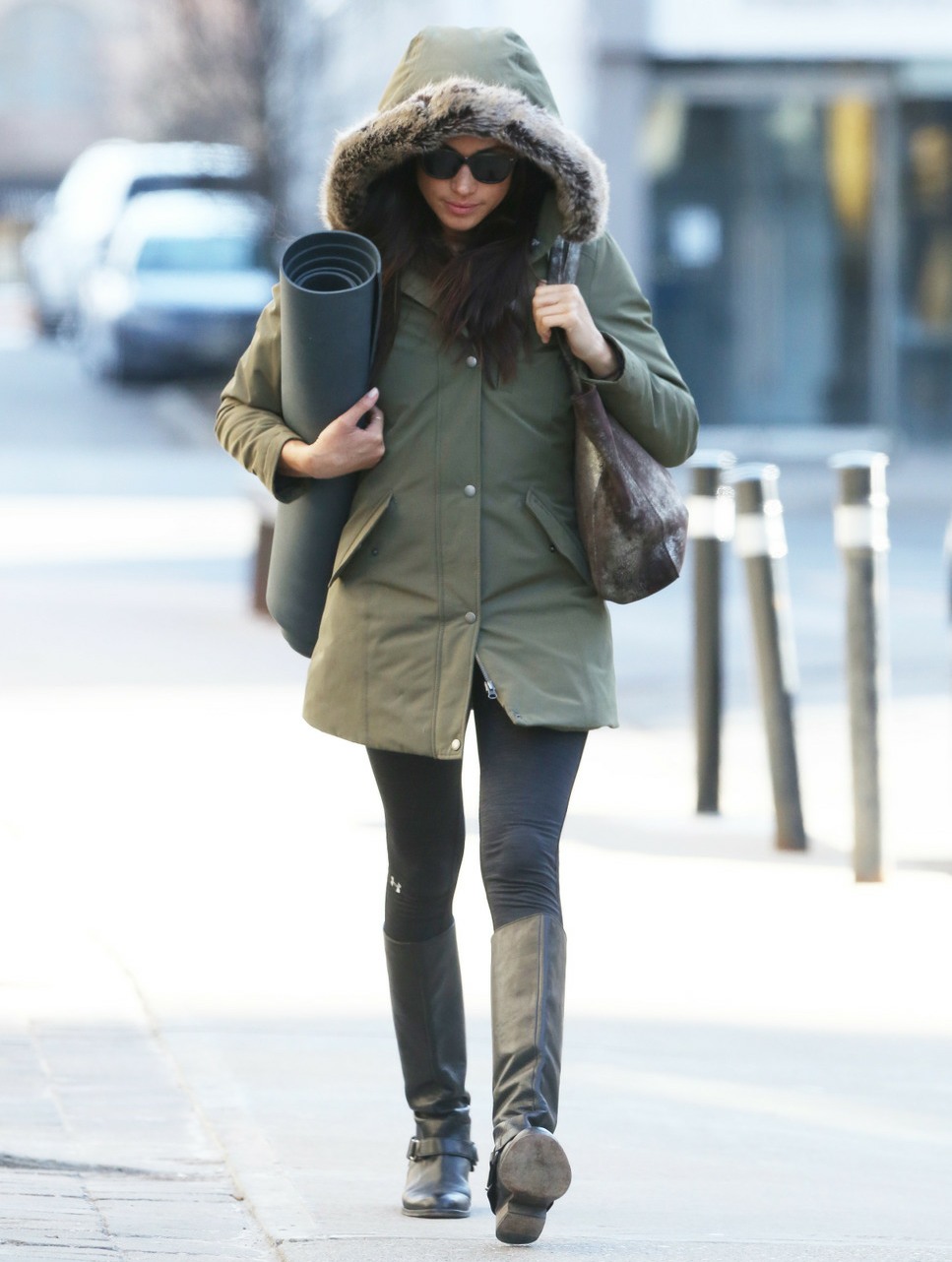 Photos courtesy of Pacific Coast News and WENN.