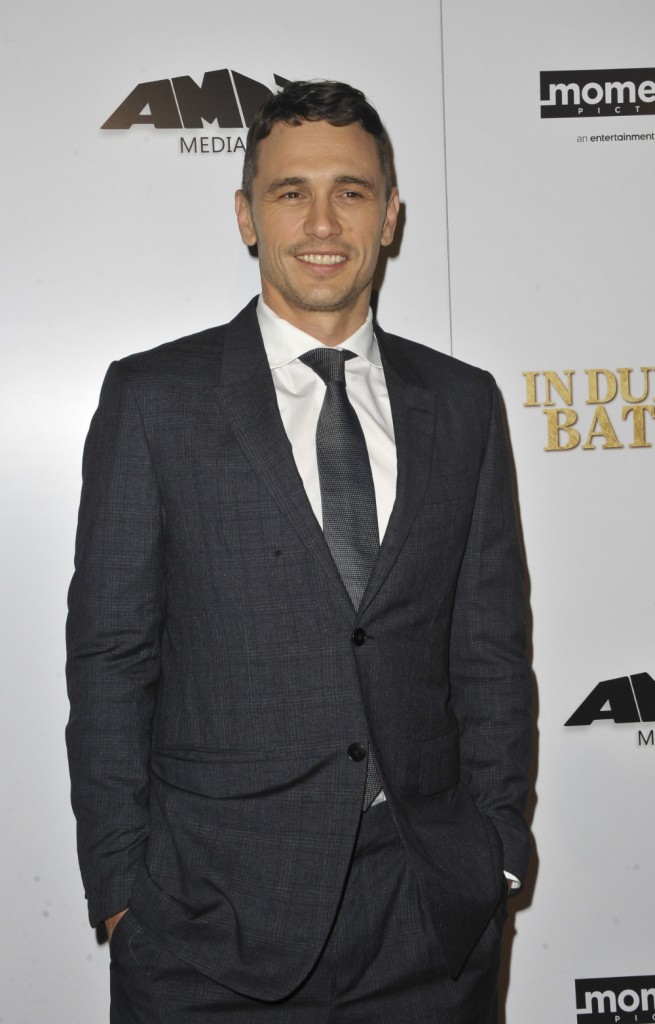 Did anyone else realize that James Franco has directed 37 films of various lengths? And he's produced almost twice that. No wonder he's so full of himself, he's accumulated quite a roster in his 38 years – for better or worse. I like Franco as an actor, generally. I haven't seen any of his directorial efforts, though, but I know that he hasn't exactly been heralded as a great director. Salon interviewed him to promote his adaptation of John Steinbeck's In Dubious Battle which came out last month. You can read the full interview here. It's wordy and the questions are almost as heavy handed as the word circles Franco uses to answer. If you prefer your Franco in small doses – and let's face it, that's about all most of us can take – here's a sampling of his Francocity:
On his progression as a director: In terms of the number of cast, that's one way I can mark the growing challenges of the movies I've directed. Everything is growing in size. My first film, which was my thesis feature at NYU, was about the poet Hart Crane. It was essentially a one-man show, so going from that to "Child of God," which is essentially one man running around the woods, was a small step forward.

Then it was "As I Lay Dying," which was essentially the story of five family members in a wagon, [and] felt like a lot. With "In Dubious Battle," not only is the cast big, but I'm dealing with Hollywood legends. On top of that, the film is about a labor strike so the background players are integral. It's not like they're just wandering around in the background. So I had to direct over 100 people in the majority of the scenes. It was really a moment for me to step back and realize, "Wow. The movies are getting bigger."

On why he adapts lofty literary projects: First and foremost, I love literature. I love American literature, and it's one of the things that I've really studied the most. One of the things I was taught in MFA programs was to find my voice. I thought that combining my two worlds of literature and movies was something that could be part of my voice.

A lot of my passion comes from a longtime love of these writers. Cormac McCarthy is the only living author I've adapted at this point, so it was very gratifying to feel like I was collaborating with Faulkner or Steinbeck on some level. I did this movie "The Disaster Artist" about the making of [the so-bad-it's-hilarious cult classic] "The Room," and that was a movie I did in a really different way. I had Seth Rogen and Evan Goldberg produce and New Line distributing.

Doing something like that versus "In Dubious Battle," which was really an uphill battle, I think I took on these classic literary adaptations to be able to say that I'm not just an actor trying to direct. Look at this challenge I took on. I'm sure subconsciously, it was a way to defend myself.

On his critics gunning for him as a director: What can I say? I think it's going to change. My hope is that as a sensitive and creative person, I can't and won't let it kill my spirit. When I started as an actor, if I listened to that criticism, it can destroy you as a creative person. My hope is that it's going to change.

On his approach to directing: As I've been doing these literary adaptations and period pieces, one of the things I'm constantly thinking about is how I can keep it from not feeling like homework or a museum piece. How do I make it feel alive and related to issues today? What are the techniques I can use to update it? I'm making a movie that wouldn't have existed had it been made during the Depression. There was this great political conflict at the center of this book. It's a conflict that is eternal. It's the struggle between the haves and the have-nots. We started shooting two years ago, so there was no way I could know where we would be politically now, but it's eternal.
This is what I love about Franco: he speaks as if he is saying something unique. To read this, you would think Franco was the first director to ever translate their love of literature into their love of film. And this ability to rifle off his CV in between dropping authors' names? It's almost worthy of a slow clap, except that this is Franco so we should probably slow-snap instead.
If I took Franco as seriously as he tries to come across he would drive me up a freaking tree. But I don't so he doesn't bug me that much. I sort of like what he said about his critics. Art is far too subjective to appeal universally and if your aim is to interpret it in a new and fresh way, there will always be those who don't like it. In Dubious Battle is not being mildly derided, it's earned a meager 29% on Rotten Tomatoes. If this was truly Franco's ode to Steinbeck – ouch. Although, I would argue you need a pretty healthy ego to think you can tackle In Dubious Battle in the first place so I'm sure he'll be fine.
Franco mentions making The Disaster Artist, "in a really different way." As the except says, TDA is a comedy about the making of Tommy Wiseau's The Room, which is considered to be one of the worst films ever made. Cut to the SXSW Festival in Austin where the "work-in-progress" just debuted and guess what? It received standing ovations. So far, the reviews are great. So trying new things is paying off for Franco. Have no fear, the premiere was not void of all Francocity, though. Tommy Wiseau was in the audience watching Franco direct himself playing Wisneau who had directed himself in The Room. That sentence was so meta, it burned my fingers just typing it.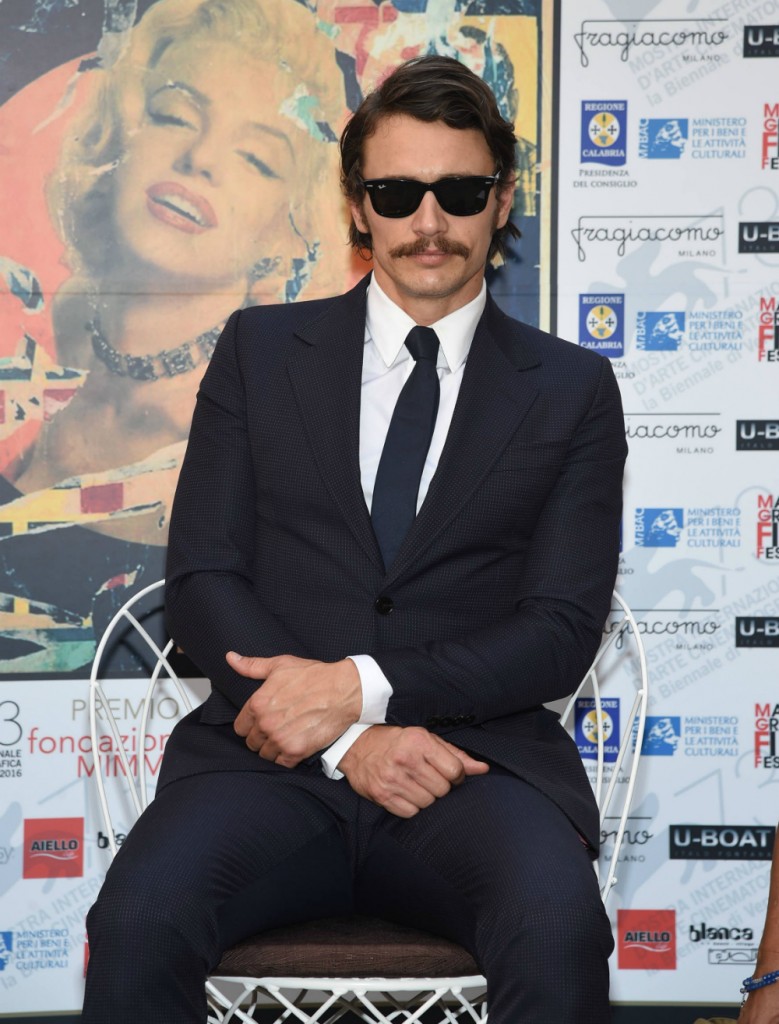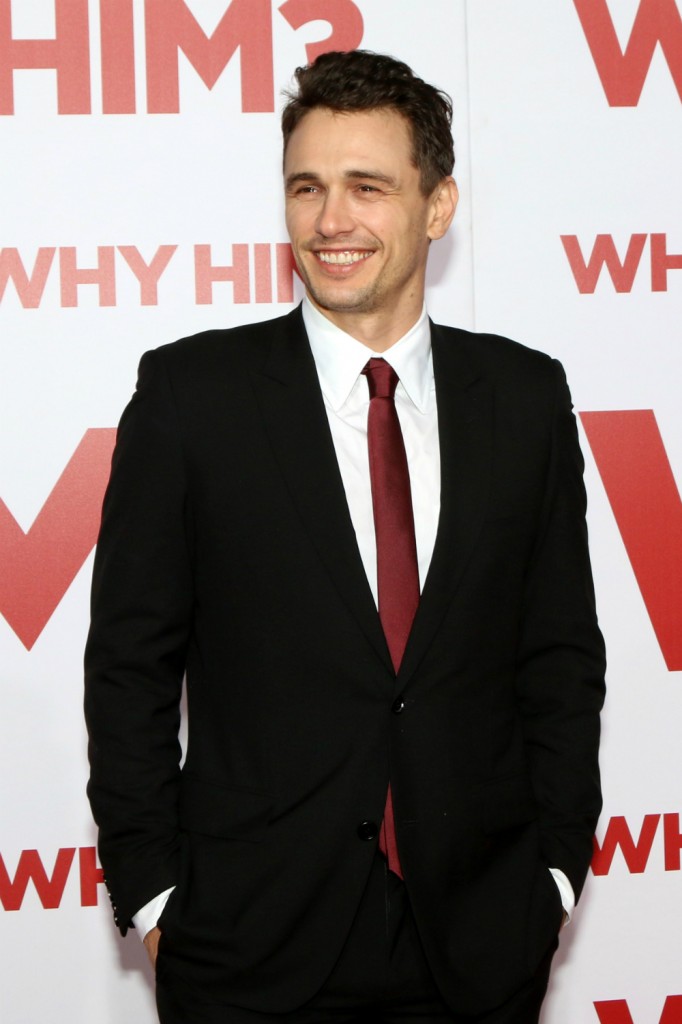 Not to hijack my own post, but can we take a minute to appreciate how much hotter Dave Franco has gotten?
Photo credit: WENN and Fame/Flynet Photos and Getty Images