Sports Illustrated swimsuit model Ashley Graham, 29, always seems so cool and confident. I like watching and reading interviews with her because she's confident without being cocky and she's thoughtful and outspoken about being body-positive. She's a good role model for women, not only by being a successful working model but by bringing up issues around body image in the media. In a new interview with People, Ashley said that women regularly share with her the ways they've been made to feel bad about their bodies. She said that she's dealt with a lot of that too – including a boyfriend who broke up with her in a particularly terrible way:
[Ashley Graham] says she can relate when girls tell her about the body shaming they've experienced, because she's seen it all herself.

"Nothing's actually surprised me. I've lived exactly what they're living. I've lived the torment of the names. I've lived the torment of boyfriends breaking up with me because they were afraid I was going to be too fat later in life," Graham, 29, said at the Urban Arts Partnership 25th anniversary benefit. "It's the same cycle, it doesn't matter what generation we are in. Every kid is going to go through the same thing."

Graham though, like most women, still does have her days of body doubts, but she knows how to get away from them quickly.

"I wake up sometimes and I think 'I'm the fattest woman alive'. But it's really about how you handle it when you wake up," she says. "I look in the mirror and I have my affirmations. And mine are simple. [I say] 'You are bold. You are brilliant and you are beautiful.' And then if my lower pooch* is really puffing out that day, I say 'Lower pooch you are cute'. And we have a moment. And if the hips are really popping I say 'I love you too hips.'

And Graham says the increase in curvy role models in the industry will help young girls — like the ones she works with through Urban Arts — gain that strong body confidence.

"Having more role models, more women who are like 'Yea, I have cellulite. Yea, it's even on my arms, not just my legs. My butt is a really bizarre shape but you know what, whatever, I'm just going to go rock it.' I think if we had more role models like that that, that were really just speaking their truth about their body and the skin that they're in then maybe young America would be different," she says.

"I think that my career has been a huge testament to how the industry is changing right before our eyes. I don't think that a girl my size, as a model, would ever have been on the cover of Vogue and I'm still so shocked at that," Graham tells PEOPLE.
That's cute that she says positive things to herself about the parts of her body she would rather criticize. I've never thought of doing that but it might help. As for the a-hole who broke up with her with that really cruel excuse, I hope he's seeing her success now and kicking himself. I hope he realizes what a mistake he made, but she dodged a bullet with that one. What a horrible person he must be. Also, it's great that Ashley got the cover of US Vogue but they should have given her a cover on her own and not sandwiched between a bunch of other models. That seemed like a cop out. She also had a supply-chain perspective on why larger sized clothing for women isn't always available and unlike a lot of other criticism I've heard about the lack of larger sizes, she didn't pin it on designers specifically. She said "Buyers are not buying the size 22, size 24 clothes that the designers are making… it makes the designers not want to make that size because the buyers are not buying it."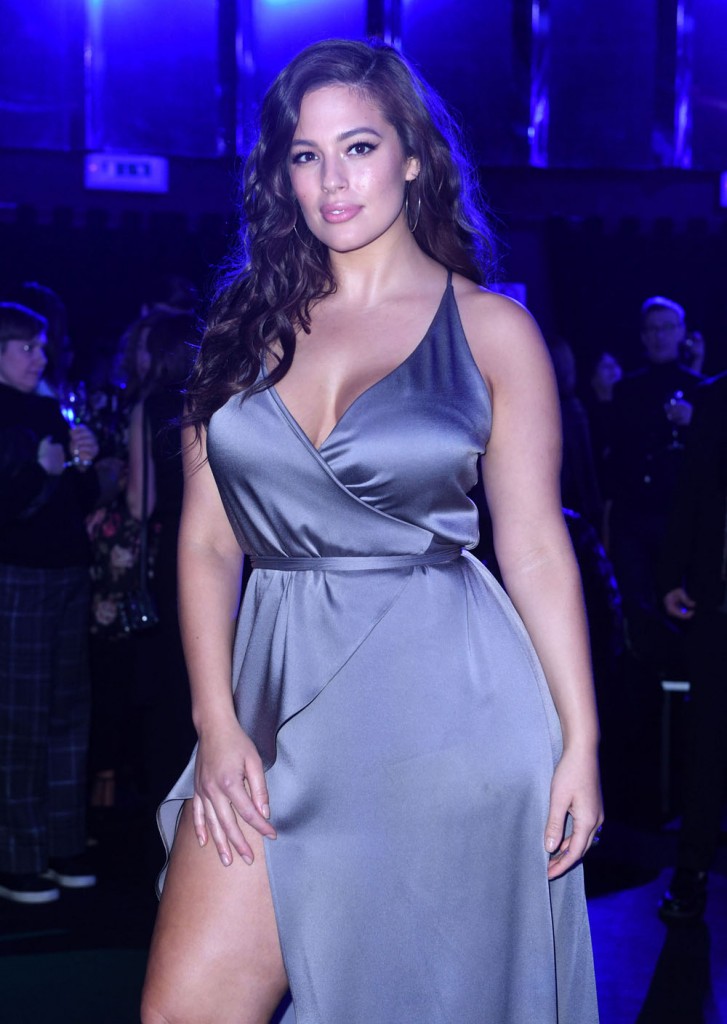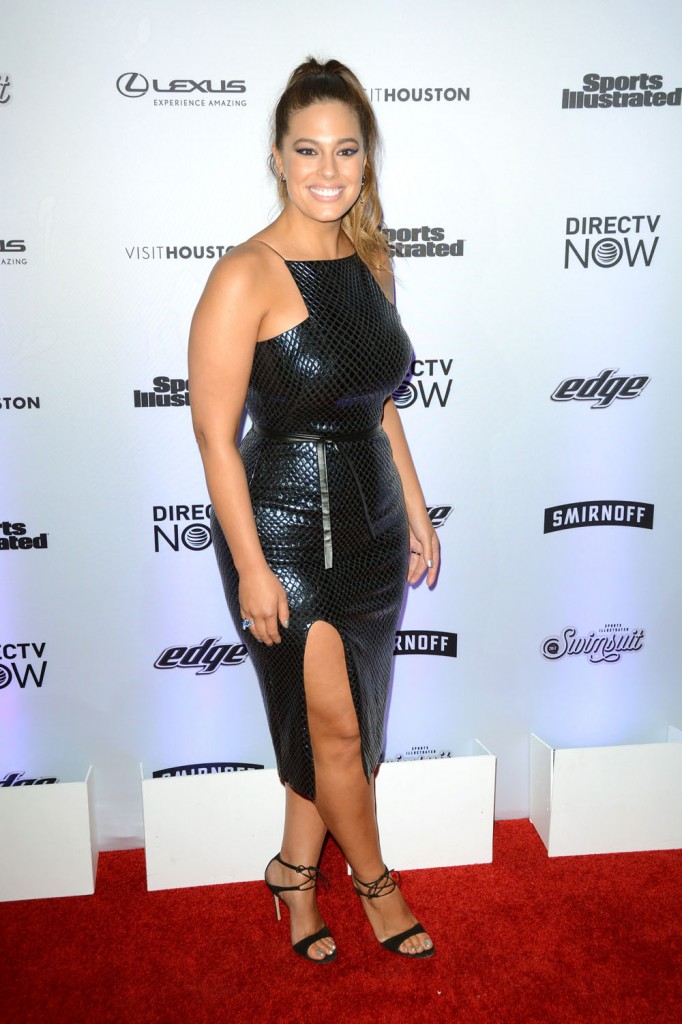 photos credit: FameFlynet, WENN and Getty