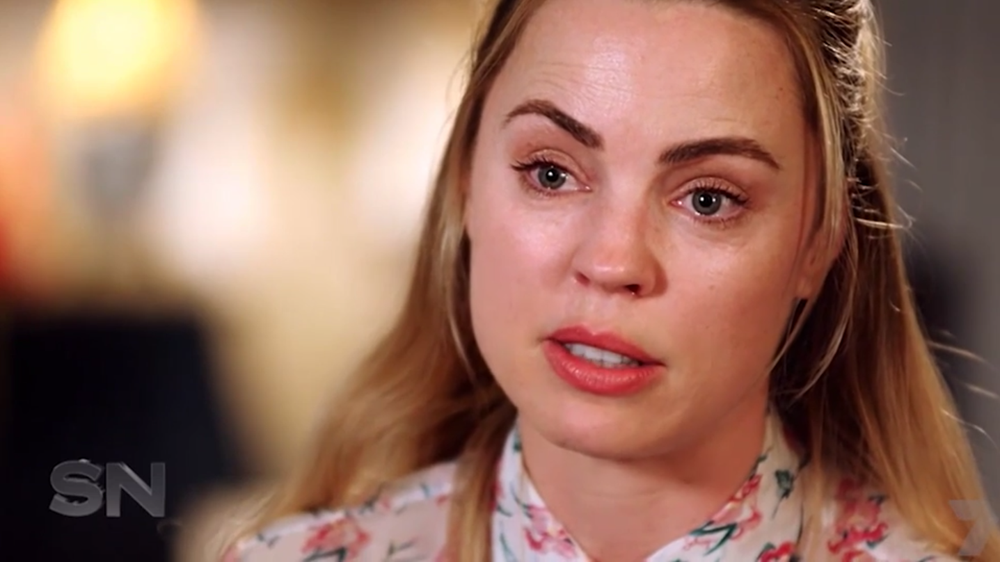 Last September we heard that actress Australian actress Melissa George, whom you might know from The Good Wife, had been violently abused by her partner of five years, French businessman Jean-David Blanc, in their apartment in Paris. Melissa and Jean-David have two children together, sons aged 3 and 16 months. Following an attack at their apartment, Melissa took an uber to the police station to file a report, where she was visibly bruised and vomiting from a head injury inflicted by Jean-David. Jean-David claims that Melissa attacked him first and that he was defending himself, however she maintains that he attacked her and that she simply fought back. Despite the fact that only Melissa had visible injuries, including a huge bruise around her left eye, a French judge convicted them both of assault this February. They're both appealing the ruling. Currently they're in a custody battle, with Melissa hoping to get the right to return to Australia with her young sons, Raphaël and Solal.
Melissa gave an interview to Australian TV program Sunday Night. You can watch the full video on their website, it's not region restricted. She explains her side of the night she was attacked and it's heartbreaking:
On the night of attack she was sleeping when Jean-David came in early in the morning
I woke up and just wanted sleep but he walked in and made noise and watched a movie, eating food, just didn't have any respect for my sleep at all. I think after years after that I just artated yelling at him and then it just escalated into a 27 minute fight. It started with him on top of me, with my arms locked above my head. I used my feet to get him off me for five minutes. I wet the bed, I went the floor. I just went into a crazy 'I'm in deep shit.' I just tried to fight for myself, which made him more angry, which made me more angry and he pushed me into the door and then struck my face and I hit the wall and fell on the floor and I was out. He stood over me and said, 'Now you're a real actress.'

He went into the bathroom and when he came back I stood up and said 'you're not leaving until I call the police.' He hit my mouth and then I tried to stop him from leaving because I wanted the police to come and see what happened. After all of that he grabbed the back of my head and smashed it on the metal thing where you hang your coats. I scratched him, I tried to fight for my life. He disappeared, went down into his office to have a sleep. I was wet, had blood in my mouth, I was really full of adrenaline and sad and sick and vomiting.
They had an interview with the uber driver who picked her up that night and he explained very clearly that he saw how bloody and injured Melissa was when he took her to police. She said she couldn't walk or even turn her neck afterwards she was so badly hurt. She was vomiting at the police station so they called an ambulance for her and took her to hospital. There are photos of Melissa's bruises taken eight days after the attack. She has bruises all over, including around her left eye.
Her ex has a lot of money and power and is trying to keep Melissa in Paris under their custody agreement, if she wants to be with her boys. He already blocked her from leaving France with the boys when she had to leave to the US for work. She's still nursing the youngest and said she didn't intend to leave and not come back. They currently share custody, with each side getting one week with the boys. Jean-David has taunted her for still nursing Soliel and he continually texts and taunts her.
Jean-David's argument in court is that she's crazy and bipolar and faked the attack, which is so typical of an abuser. She said that she was examined by doctors who found that she's not bipolar at all. Melissa explained that she doesn't have family and can't work in France because she doesn't have a visa to work there. She doesn't even have health insurance. Of course she isn't getting any child support either. I don't understand how authorities ruled that it was a mutual attack when she was the only one who was injured. Was she not supposed to fight back? Is the only "real" victim a passive one? This was hard to watch and I hope that she is able to return to Australia. Given that the kids were raised in France so far and that she's already been deemed half responsible for her attack, she's really fighting an uphill battle.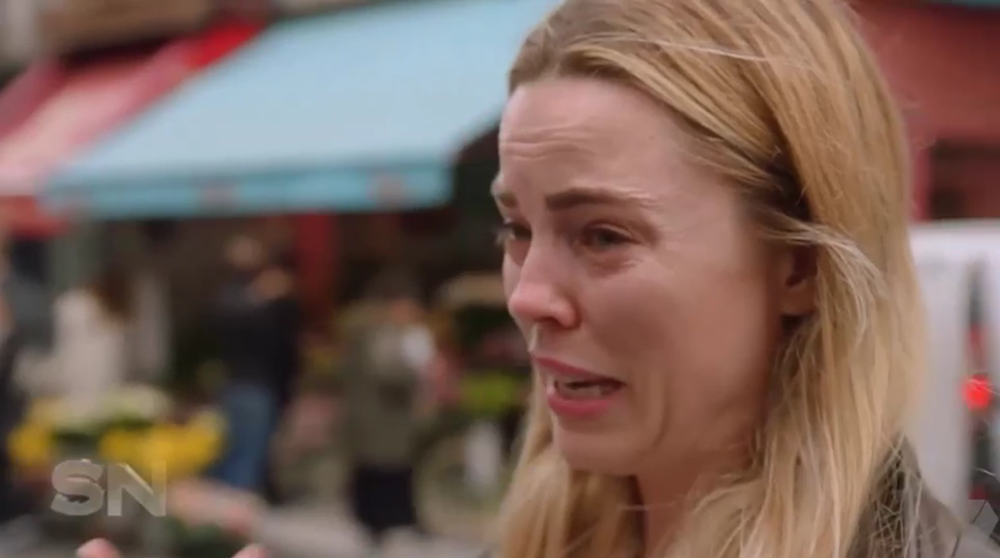 photos credit: Getty and screenshots from Sunday Night