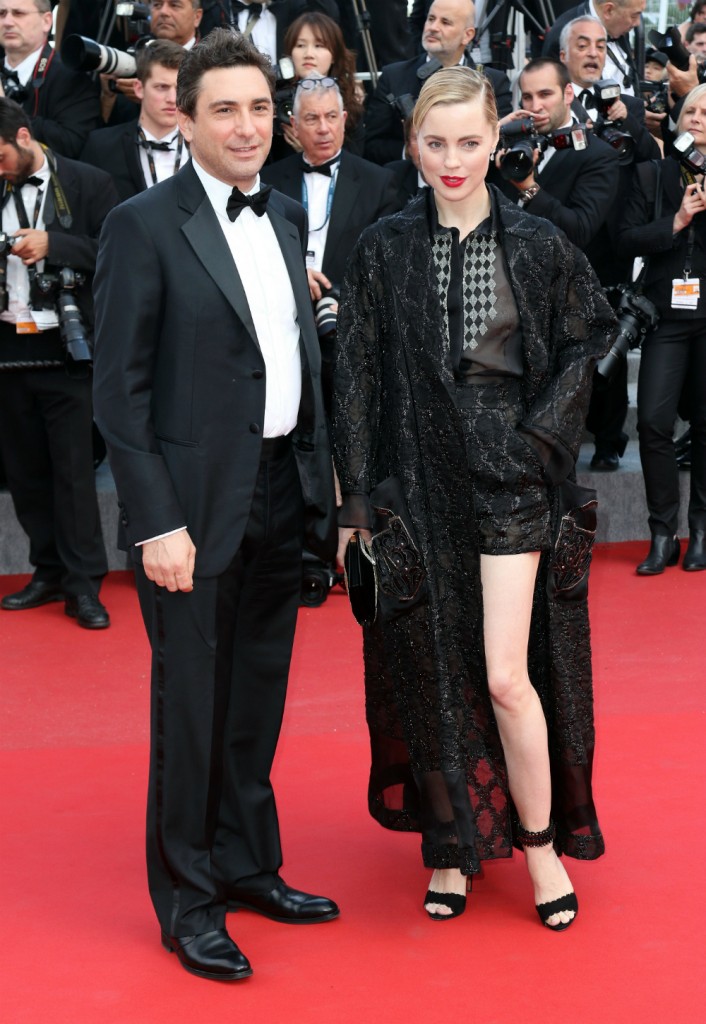 This story is really upsetting. Australian actress Melissa George was taken to the hospital early Wednesday morning after allegedly being struck by her partner of four years, producer and buisnessman Jean-David Blanc. Blanc and Melissa, who live in Paris, have two sons together: Raphaël, two years and Solal, ten months. There are no reports confirming if the boys were with their parents at the time of the alleged attack. What is confirmed is that Melissa entered a police station about 3AM with her face swollen, complaining of nausea and dizziness and was later hospitalized. Although Melissa reported to the police that she sustained the injuries at the hand of Blanc, there is no confirmation that he was arrested for these allegations.
MELISSA George reportedly called the police and was taken to hospital with bruises on her face after allegedly being assaulted by her long-term partner.

French website Purepeople reports that the Australian actress, who lives in Paris with her French partner of four years Jean-David Blanc and their two sons, turned up at the police station at around 3am on Wednesday morning with facial injuries.

The 40-year-old star was reportedly also complaining of pain and feeling faint and was taken to Cochin Hospital in Paris.

"According to statements by the actress … she was assaulted by her companion, also father of their two children," French news site M6info reports.

"The police were called last night to intervene in the centre of Paris. In shock, Melissa George, had a swelling of the face and complained of pain, nausea and dizziness," the local news site reads.

Purepeople also reported that the Grey's Anatomy actress said she had been physically abused by Blanc, 38, an entrepreneur and businessman who founded AlloCiné.

However, there are no reports of the French businessman being arrested or charged over the alleged incident.

Blanc and George met at a BAFTA after-party in 2011 and started dating in 2012. She was previously married to Chilean film director Caludio Dabed whom she divorced in 2011.
The sites quoted in the article, Purepeople and M6info are both in French so I am wondering about some possible translation issues. It is widely reported that she showed up at the police station but the reports also say the police were called to intervene so I am not sure if they were called and she fled to the station or if the intervention was required once she turned up. The accounts also do not disclose if the alleged abuse took place in their home or somewhere else. Melissa got her start on the Australian soap opera Home and Away and has since had roles in Mulholland Drive, as Dr. Sadie Harris on Grey's Anatomy and most recently starring in the lead role on the NBC series Heartbeat. Right after Solal's birth, Melissa gushed over Blanc on social media saying, "Thank you to my love, Jean David, for giving me the best gift in my life. I love you."
This is all we know at this point. As the daughter of a defense attorney, I am supposed to remain unbiased until I hear all the evidence. However, a woman is in the hospital after sustaining enough injuries to temporarily disfigure her face, that doesn't sound like a misunderstanding. I cannot conceive of a reason to say this attack was perpetrated by her partner if it wasn't. Perhaps some of our French readers can shed light on how this is being covered by the French press. Whatever surfaces from this awful event, I hope that Melissa and her boys are safe and take whatever precautions are necessary to remain that way. Our thoughts are with Melissa as she recovers.
Update: Melissa is out of the hospital and was photographed taking Rahaël to school. Blanc reported to a police station for questioning and was ordered to appear before the Palais de Justice. Blanc was found to not be under the influence of any substance and that the incident occurred during a moment of "intense stress." Melissa has filed a formal complaint and the investigation is on-going. The good news is Melissa is healthy enough to walk out of the hospital and it looks as though the boys are fine. The latest report says this is the first incident of violence between the pair, which matters little to me as there should never be any violence in a relationship.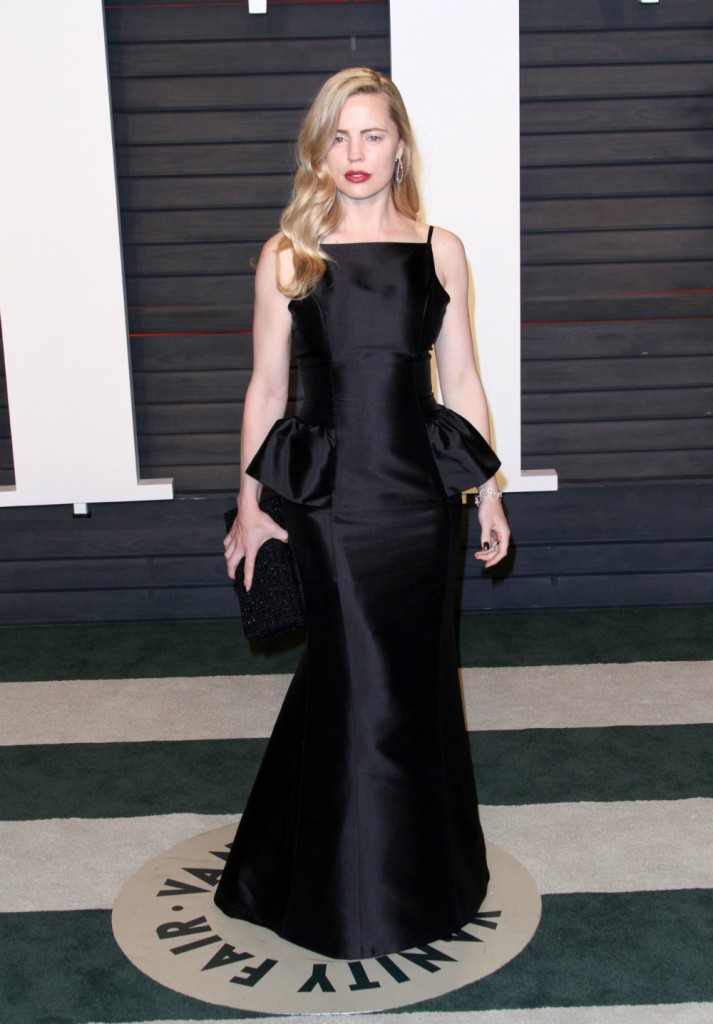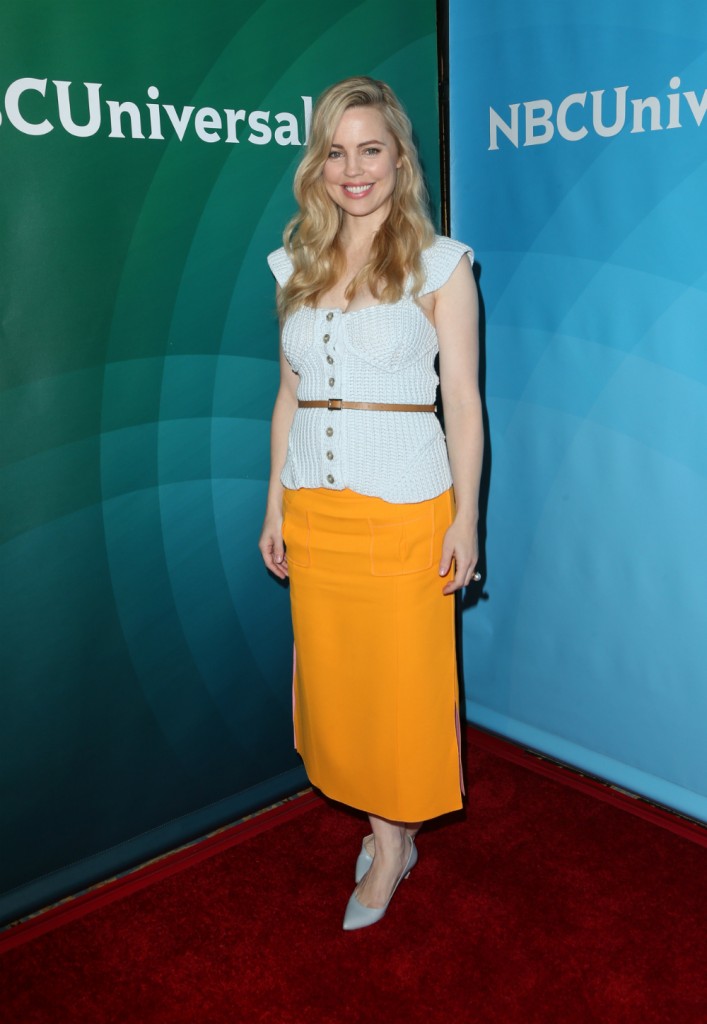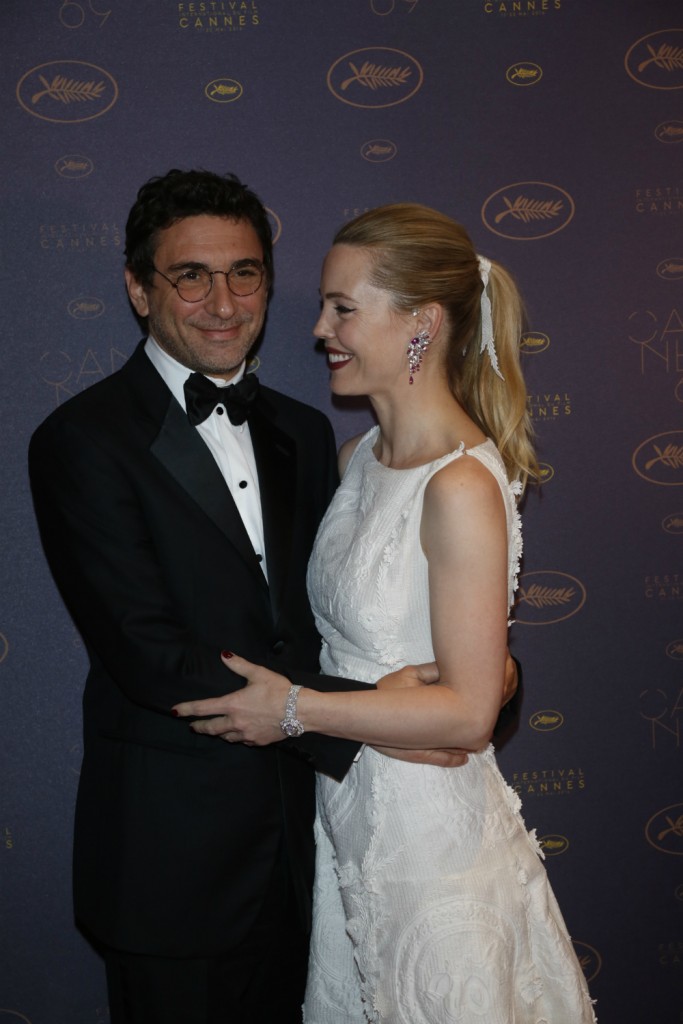 Photo credit: WENN Photos