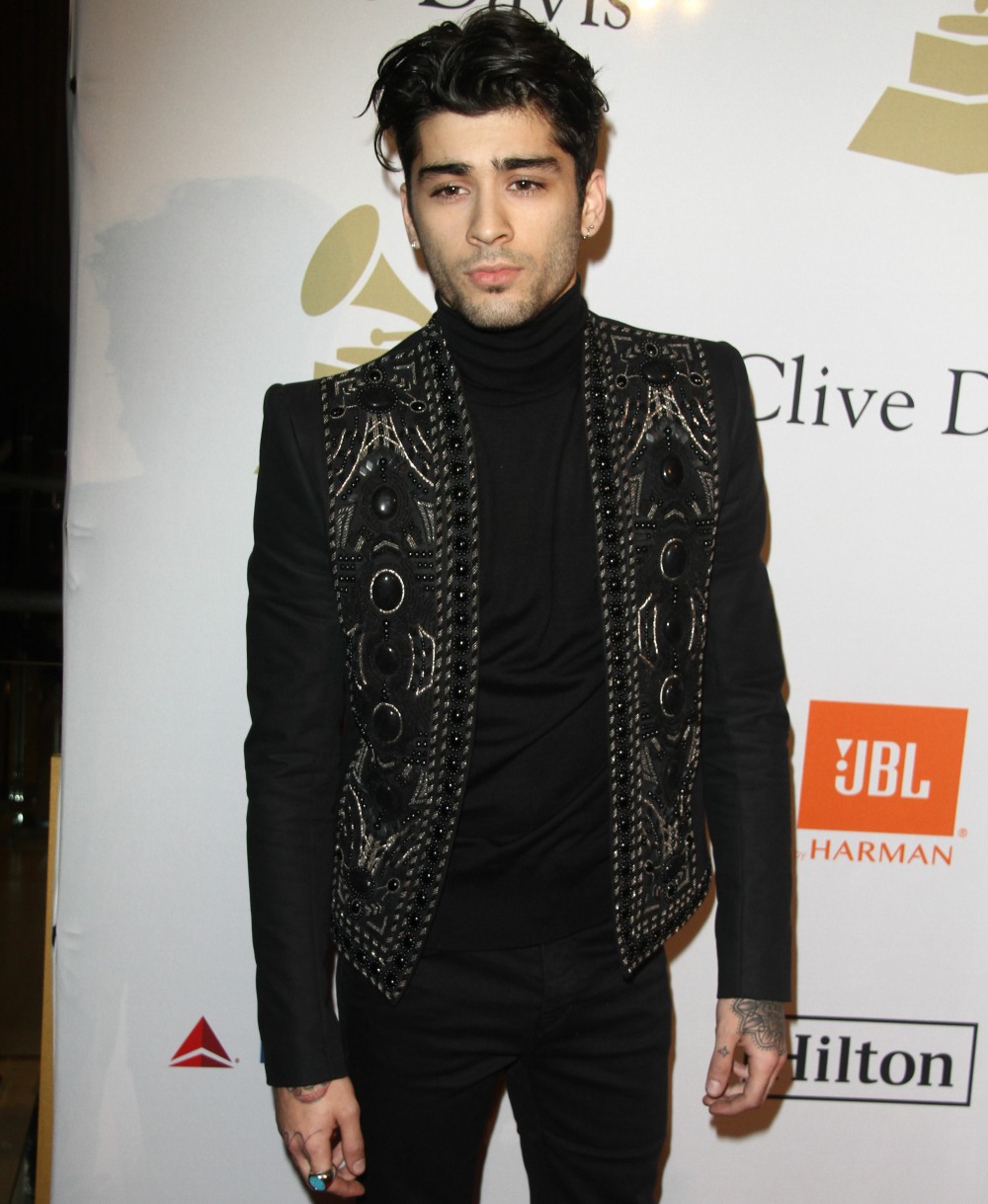 Zayn Malik is still around. I would argue that Zayn seems to be the most successful One Direction guy, post-1D. Part of that success is, frankly, because he's Gigi Hadid's boyfriend. I know, I know, the 1Ders are going to yell at me for that. But I stand by it. While tweens and maybe teens felt strongly about Zayn before Gigi, it was Zayn's relationship with Gigi that took him next-level, from tween-fans to adult fans. It changed the nature of his fanbase and how he's covered in the media. All of which to say… I don't mind when Zayn and Gigi mention each other in interviews. They're young and in love. Let them have their fun! Anyway, Zayn sat down for a profile in this past weekend's The Sunday Times Style, and Zayn said words about Gigi, his anxiety issues and his eating disorder. Some highlights:
On Gigi: "I call her Gee, she calls me Zee,. There's some other nicknames too, but I'll keep those private."

He surprised her for Paris Fashion Week. "She didn't know I was coming. I went up to the suite to knock on the door…But my number had changed to European on her phone, so it wasn't much of a surprise in the end. She played along with it, though."

Talking publicly about anxiety: "People saw strength in that, and they didn't seem to expect it from a guy, but they expect it from a female, which to me is crazy. We're all human. People are often afraid to admit difficulties, but I don't believe that there should be a struggle with anything that's the truth."

An issue with eating: "It wasn't specifically an eating disorder… It was a control thing. Every area of my life was so regimented and controlled [the boys in 1D would sometimes have to go straight from playing a stadium to recording new material in the evening], it was the one area where I could say, 'No, I'm not eating that.' Once I got over the control, the eating just came back into place, super naturally. Not supernaturally! Just really naturally. I came back to the UK and spent some time with my mum and got some TLC, and she cooked me food and I got back in touch, mentally, with a lot of the things I'd lost."

Working on his second album: "They always say the second album is difficult, but so far I'm really happy with this one," he says of the untitled effort due out later this year. "There are real signs of growth and development. Hopefully, as a human being, I'm growing too, in my knowledge and perception."
Gee and Zee? That's sort of cute. I was expecting more, and now I want to know their private nicknames for each other. I also thought this was an interesting comment: "People saw strength in that, and they didn't seem to expect it from a guy, but they expect it from a female, which to me is crazy." That's very true – it's unusual for a man to come out and talk about emotional and psychological stress, anxiety and depression. We do expect it more from a woman. Although I'll say this too – when men do come forward, their psychological admissions are treated more respectfully in the press most of the time and frankly, men's words are given more authority overall. Which isn't to say that's on Zayn – it's interesting to me that he would even point out the double standard being applied to him, honestly.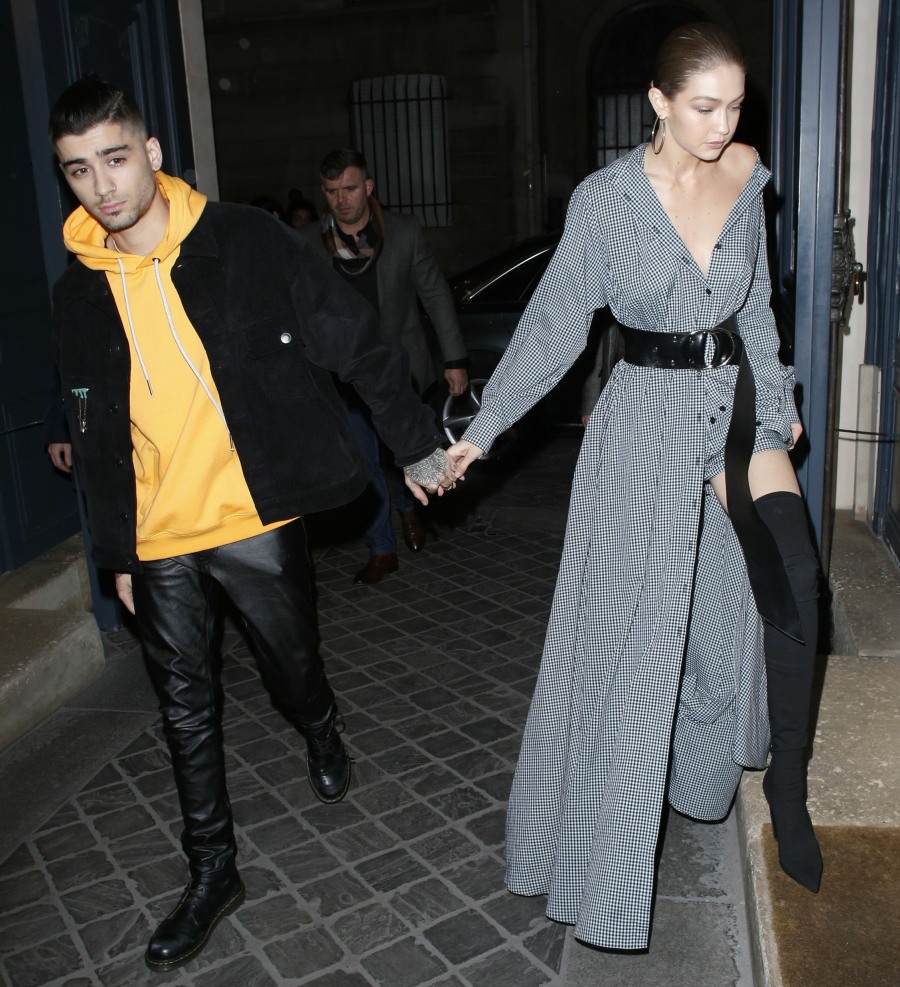 Photos courtesy of WENN, Fame/Flynet.