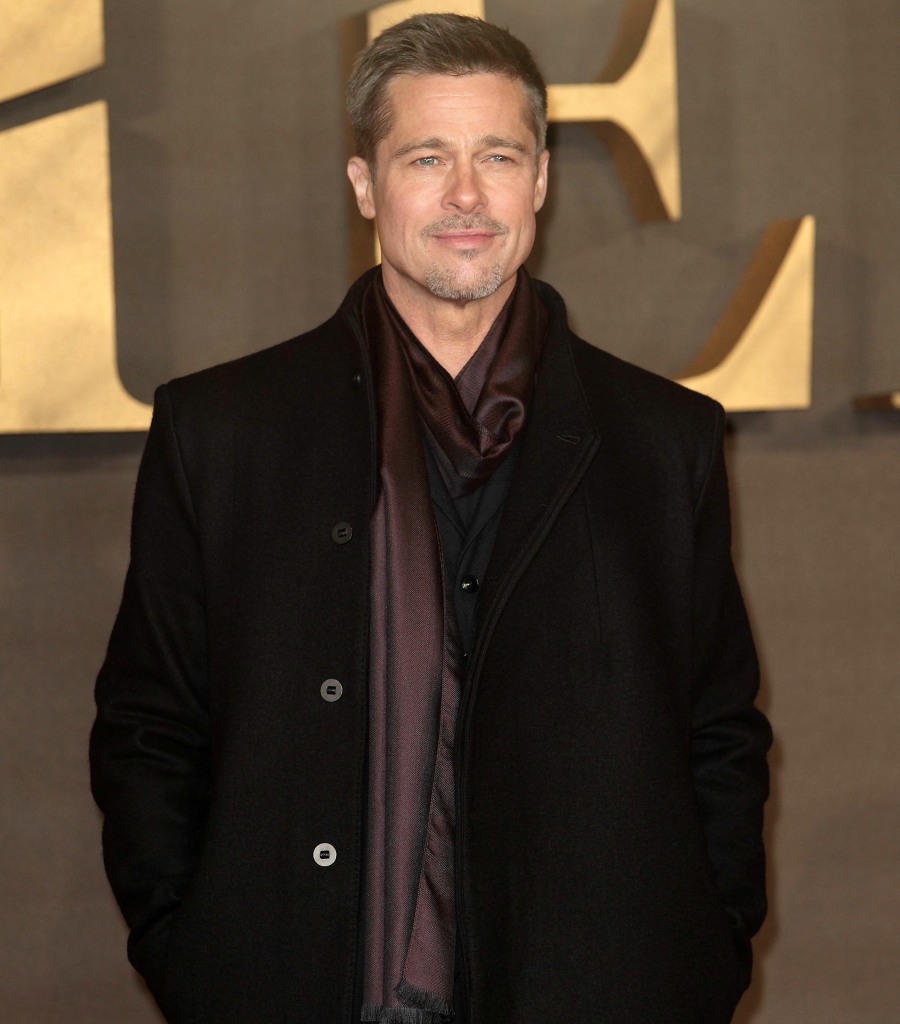 The Daily Mail got some exclusive photos of Brad Pitt this week – go here to see the pics. He's basically walking into his private artist's studio and he's wearing some ill-fitting jeans and a flannel shirt. Brad Pitt: LA lumberjack. But the DM article which went along with the photos was not about Brad being a butch lumberjack. No, it was about Brad Pitt being sensitive and lonely. Brad spends his days sculpting and listening to Bon Iver, in between staring at the ocean and weeping (perhaps I'm making that last part up). The point of this piece is that Brad is Sad. Brad is pouring his pain into artwork. His grief is profound. Some highlights:
His sculpture: Brad Pitt has been locking himself away in a Los Angeles art studio over long and lonely nights to channel his heartbreak over his divorce from Angelina Jolie. The 53-year-old actor has been creating a sculpture under the direction of his friend, British artist Thomas Houseago. DailyMail.com can exclusively reveal he has been spending up to 15 hours a day in the studio working until the early hours of the morning and listening to playlists of sad songs.

Sources say he spends hours by himself, working in the art studio: A source says, 'He spends all night working on his art and listening to emotional songs. Everybody knows it's related to what's going on with him personally, but nobody says anything. He's a quiet guy, and very humble. He's learning at a fast pace. Art is a way for him to concentrate on one thing, taking his mind off everything else. He'd rather do that and be constructive than go out partying.'

What he's listening to: His soundtrack includes songs by indie singer Bon Iver, and breakup track Just To Satisfy You by Waylon Jennings.

He's still smoking: Although he has cut out most of his bad habits, Brad is still big on vaping and when his car pulls into the studio, it is frequently spotted with plumes of smoke escaping from the windows.

He's hanging out with Flea: Before starting his sculpture, Brad made a rare appearance at a public talk between Thomas and their mutual friend Flea – bass player in the Red Hot Chili Peppers – in downtown Los Angeles….According to an onlooker, Brad attended the event with a group of buddies and looked deep in thought. He later appeared sombre with his head down, glued to his cell phone.

Before the artwork: Brad's new focus on his art comes weeks after he appeared to be going a little stir crazy in Santa Barbara, where he's owned a beach house for years. The Allied star was spotted buying new clothes at a local store and wandering alone around the town looking lost, before bizarrely staring at baskets in a supermarket.
My big takeaway is that Brad still owns that beach house in Santa Barbara, which I thought he sold a while ago. I also think the idea of Brad wandering around, staring at baskets in the supermarket is kind of funny. I mean… what kind of existential angst is that? Strawberries or blueberries? STRAWBERRIES OR BLUEBERRIES? As for Brad the artist, sitting alone in his artist's studio, smoking cigarettes and listening to Bon Iver… I actually think that sounds like a really nice vacation. Just chill out by yourself, listen to music, think your thoughts, maybe get a little high, maybe sculpt some stuff. Are we supposed to feel bad for him? Because I'm sort of jealous that he has all of that time to just chill out and reflect.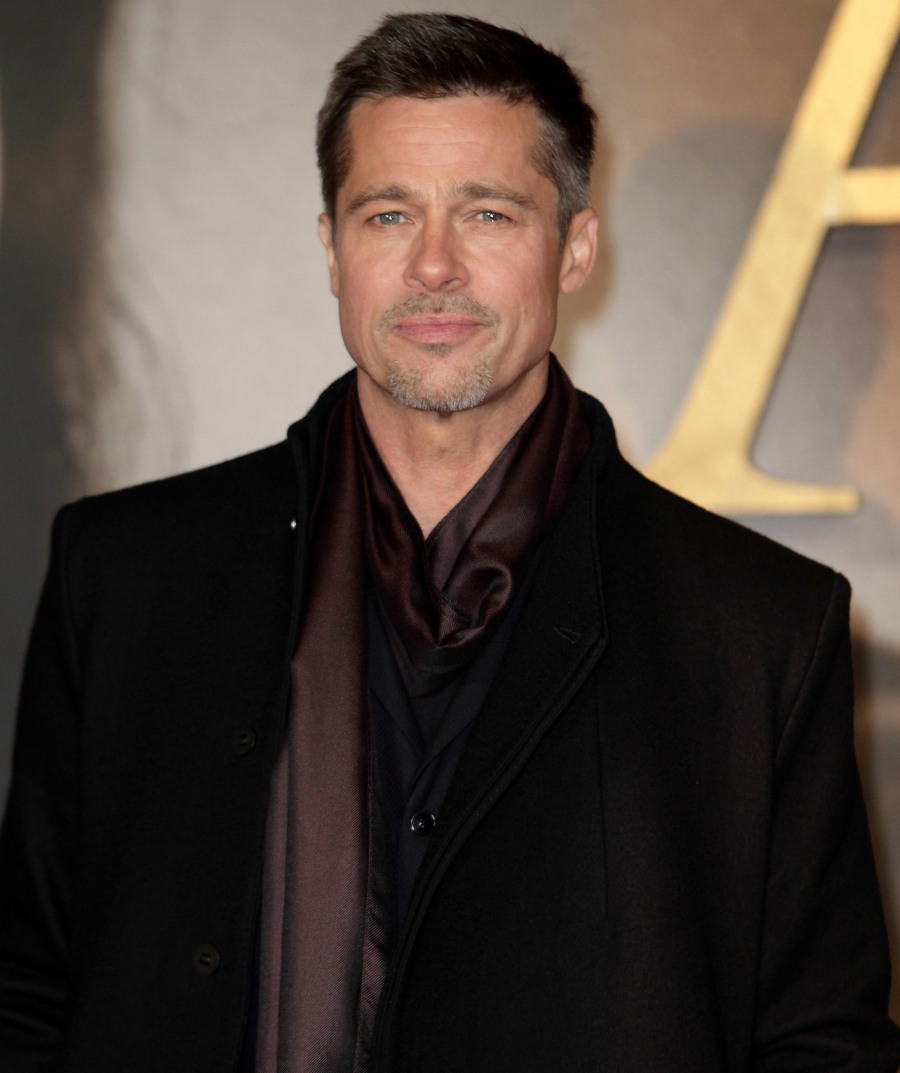 Photos courtesy of Fame/Flynet.