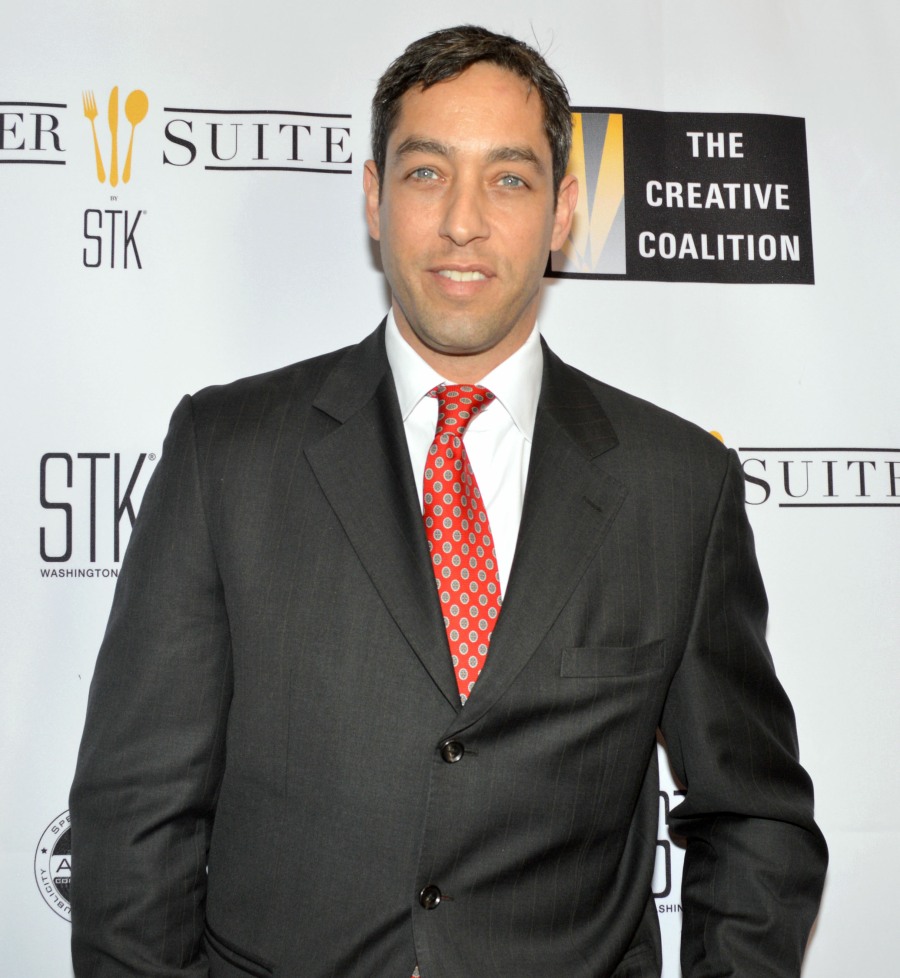 Nick Loeb is a douchebag. I always thought he came across like an entitled butt-munch when he was with Sofia Vergara, but after she dumped him, his Douche Flag started flying freely and it's been nothing but an exercise in creepiness and WTFery. Go here for our Nick Loeb archives. To sum up a massively complicated story, Nick Loeb wants "custody" of two embryos he created with Sofia Vergara. Sofia won't sign off on it because those are the rules – they would both have to agree before doing anything with the embryos, whether it's implantation (in another woman) or destroying the genetic material. Nick's legal actions against Sofia have been going on since 2015. It's a mess. Late last year, Nick partnered up with a radical anti-choice group and that group has sued Sofia on her embryos' behalf, claiming that the embryos have a "right to life." (Incidentally, the trailer for the new Handmaid's Tale series just came out!) So, what's new in Loeb's creepy world? I don't even know how to explain this.
Onion entrepreneur Nick Loeb has filed new paperwork in his bizarre legal fight over the fate of the two frozen embryos he made with ex-fiancée Sofia Vergara. The new filings include a letter he sent to the Modern Family star prior to their 2014 breakup in which he lists a number of relationship "boundaries." Chief among the things he "won't put up with anymore" from the Colombian actress: speaking her native language in front of him—a habit Loeb called "classless."

"I like spending time with you out at night much more than any of my friends," he writes. "What I do not like and what I will not put up with anymore is the Spanish, and no I do not like hanging out with you when you speak in Spanish, with others at the table or out with us. I may as well be alone and for someone who cares so much for what other people think, I am surprised that you think its (sic) ok. Not only is it rude and disrespectful, it is classless. And for you to then berate, embarrass, and humiliate me in front of others when I ask you to stop is not happening anymore. You tell me, I need to remind you, and then I do and you make fun of the situation. I should never of let this get this far, but I have some boundaries that I have let you cross, and this is one of them. It's not ok, you will not do this anymore, or I will just get up, leave and go."

Loeb continues on about his boundaries, noting Vergara has her own "things that are not ok with you, like going to a strip club."

The letter was filed as evidence of Loeb's declaration that the embryos had become one of three major issues that led to their relationship's decline. Other issues included that she allegedly refused to help him in his condiment endeavors, and that he allegedly went out partying too late and too often.

The recent filing is part of a response by Loeb's attorneys in federal court. Vergara's lawyers have asked the federal judge to dismiss the suit.
Like, these are legal documents or exhibits LOEB is using in his lawsuit…? This seems like it should be Sofia's Exhibit A for why she dumped this loser. All this time, I thought Loeb was part Cuban, but he's not at all. I thought he would be somewhat fluent in Spanish, but apparently… no. He does not speak Spanish. He thinks Spanish-speakers are classless and rude. If I was being generous, I would theorize that Loeb found it annoying that Sofia would talk to other people in Spanish in front of him, and THAT is what he found classless (her rudeness, not the fact that she's a native Spanish-speaker). But since I have no f–ks to give about Nick Loeb, I'll just go on believing that he hates anyone and everyone who speaks Spanish. Racist!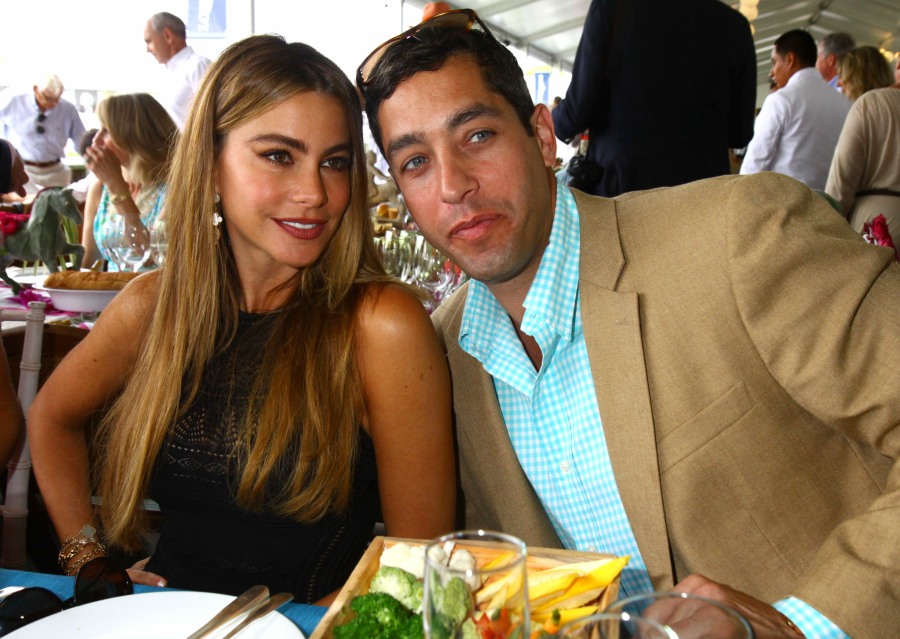 Photos courtesy of Fame/Flynet.