Sofia Vergara shows off her new (original!) blonde hair: pretty or unflattering?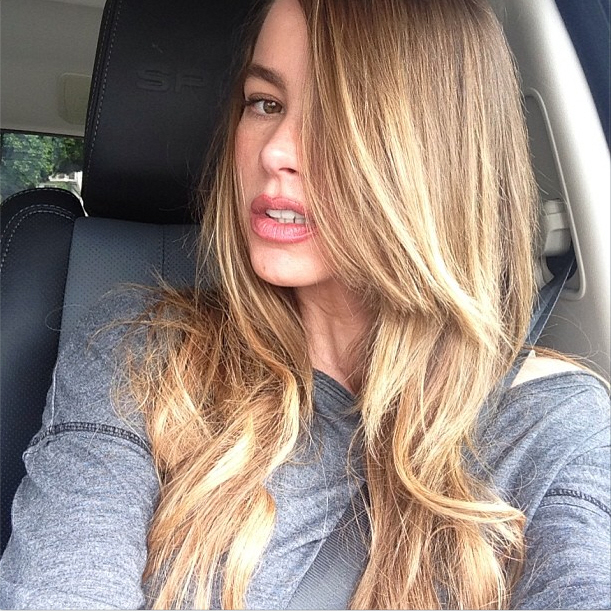 This is just an FYI – Sofia Vergara is blonde now! Sofia tweeted the above photo yesterday to show off her new shade. I think this is probably closer to her natural hair color. Sofia has said in several interviews that she dyed her hair brown when she came to Hollywood because no one believed that a Latina would naturally have blonde hair. It's not the Hollywood stereotype! So she dyed her hair darker, although there are several early-modeling shots of Sofia where you can see her natural dirty-blonde hair.
So, considering it's close to her natural color… I like it. I'm glad she didn't go platinum-blonde, she went for more of a caramel-honey blonde, and the shade suits her skin and eyes. I'm assuming she's done filming Modern Family for the season because I think this might be too big of a change for the Gloria character, right?
Incidentally, we got a funny/gross tip yesterday from someone who had some dealings with Sofia's fiancé Nick Loeb several years ago. This tipster – who wants to remain anonymous – says that Nick "is indeed a complete d–k and tool. He is nothing but arrogant." The tipster also claims that at the time, Nick "had a book of women he screwed and at the time it was something like 800. He did do drugs, and much more." ALLEGEDLY!! I mean, last year there were some sordid reports of his womanizing, his affection for hookers and orgies, and his love affair with sweet lady cocaine. But Nick denied all of those reports. But did he ever get around to suing anybody? Hm. Anyway, this is the guy that Sofia is going to marry. And she's going to have a baby with him too. Via surrogacy because she doesn't want to mess up her body.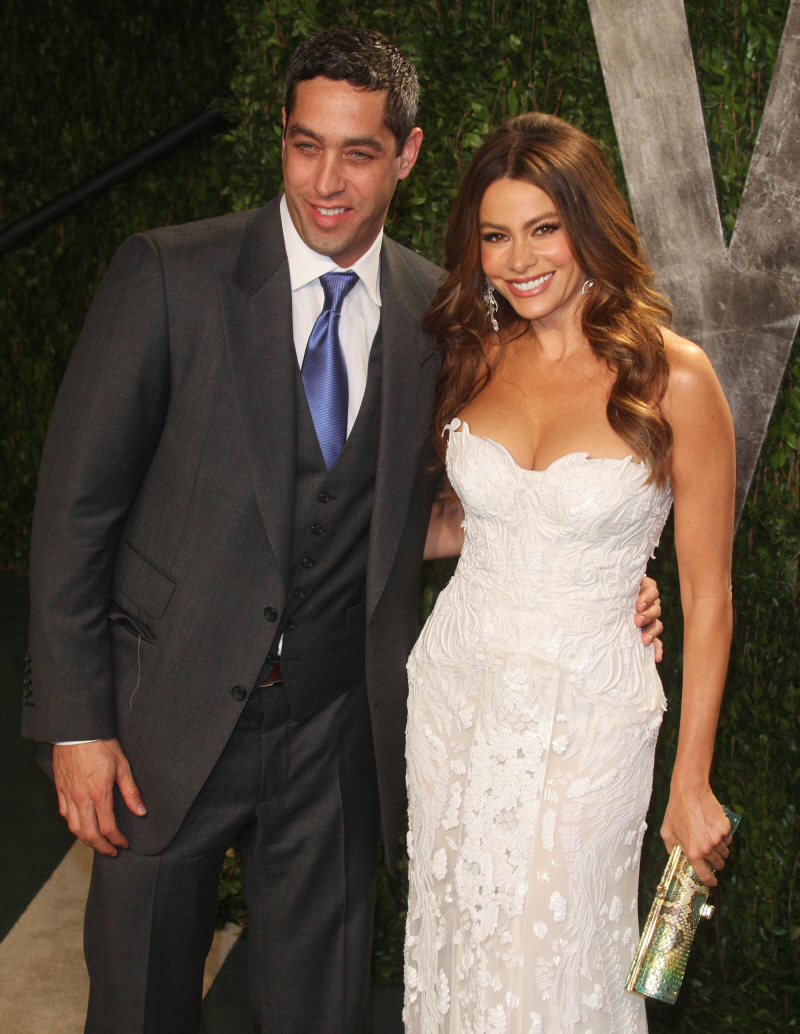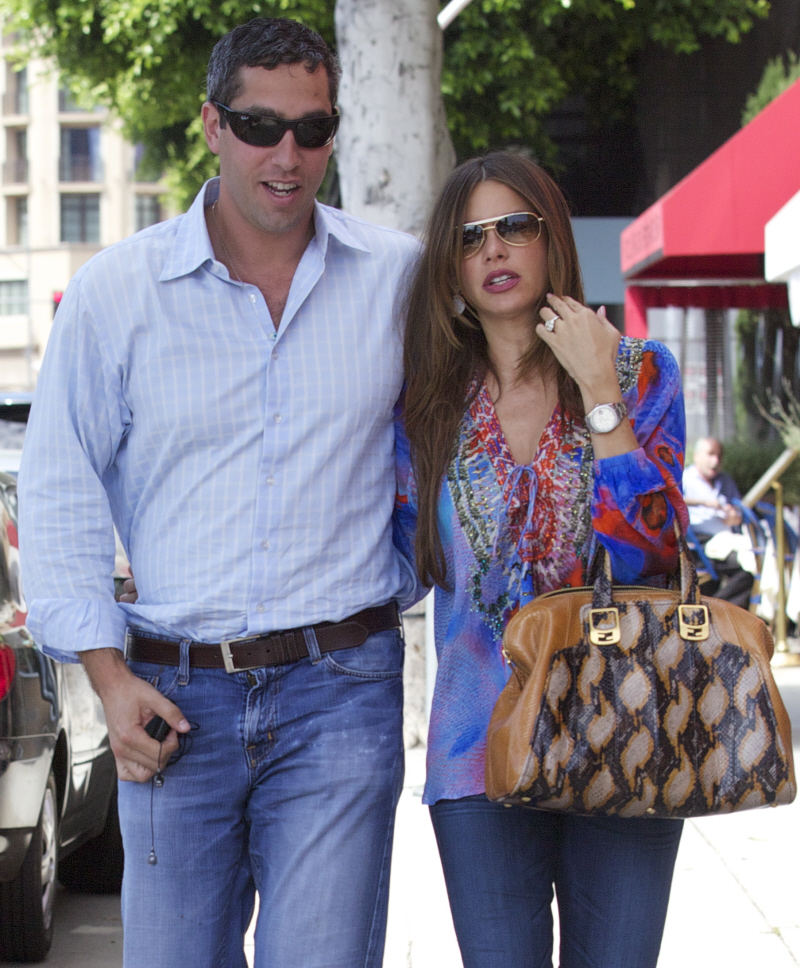 Photos courtesy of Sofia's Instagram, WENN.

Posted in
Hair
,
Nick Loeb
,
Sofia Vergara