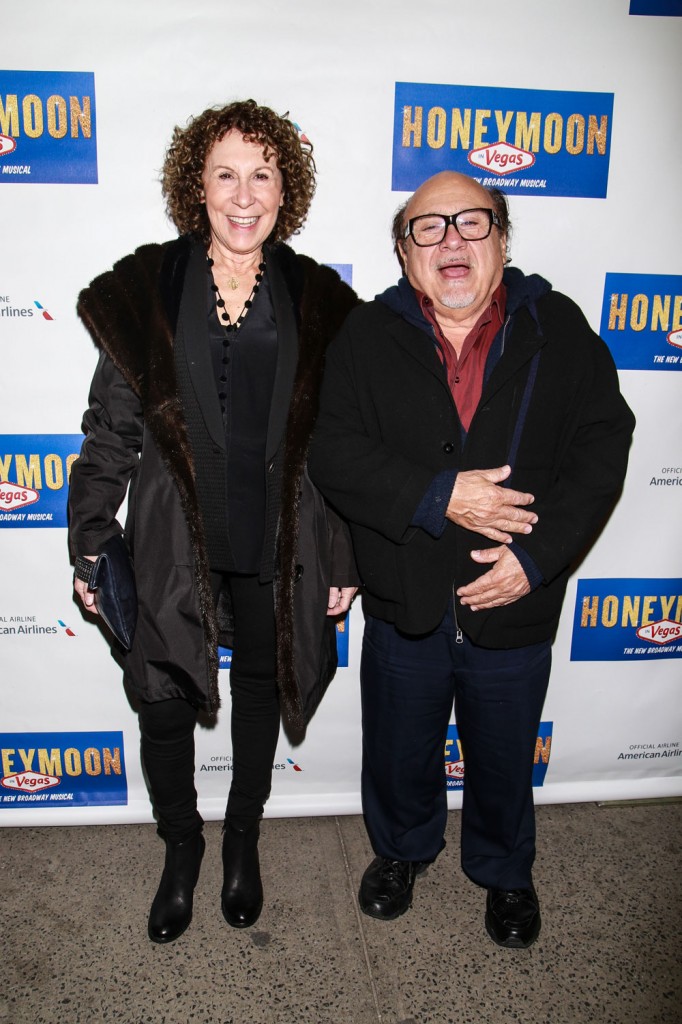 Danny Devito, 72, and Rhea Perlman, 68, have been married for 35 years, since 1982. I remember Rhea on Cheers, where she stole the show, and before that when she played Danny's girlfriend on Taxi. Back in 2012 these two announced that they were separated. There were rumors that Danny was cheating and given the fact that he's been drunk during interviews (while he was promoting his own brand of limoncello) I would believe it. Whatever happened, they quietly got back together a few months later, in early 2013, and we didn't hear much about them for a while. Well apparently they're separated again, which Danny confirmed in an interview on CBS Sunday Morning. He's promoting his turn on Broadway, in Arthur Miller's "The Price" with Mark Ruffalo, where he's doing eight performances a week.
On being short
"I never did not go for an audition because I didn't think I looked like the person. I think of all the characters that I've ever played, they're always about five feet tall."

On Rhea, who went to the opening of the play
"We're not getting a divorce, but we separated, yeah. We're really close. Well, we've been friends for 40-something years. We love each other."

On his couch scene on Always Sunny
"It was just amazing, it was so much fun. I had to do it several times. Came out, kept greasing myself up more, so I could come out faster!"

On if he would do anything for Always Sunny
"Pretty much, pretty much. I've been slimed. I've fallen outta windows. I've had amnesia, all kinds of stuff happens to me. God, it's fun!"
That kind of makes me sad but it sounds like it's working for them and still supportive of each other, and they obviously speak highly of each other. They have three children together, Lucy, 34, Grace, 32, and Jacob, 30. We know Danny is busy working on Always Sunny and on stage, and Rhea is on a new YouTube red show called Me and My Grandma. I have YouTube Red I'll have to check that out. She's also been on The Mindy Project. I hope they're both doing well and are happy. I know all couples can't make it and that sometimes it's better for people to do their own thing, but the (dying) romantic in me wants my favorite couples to last long term.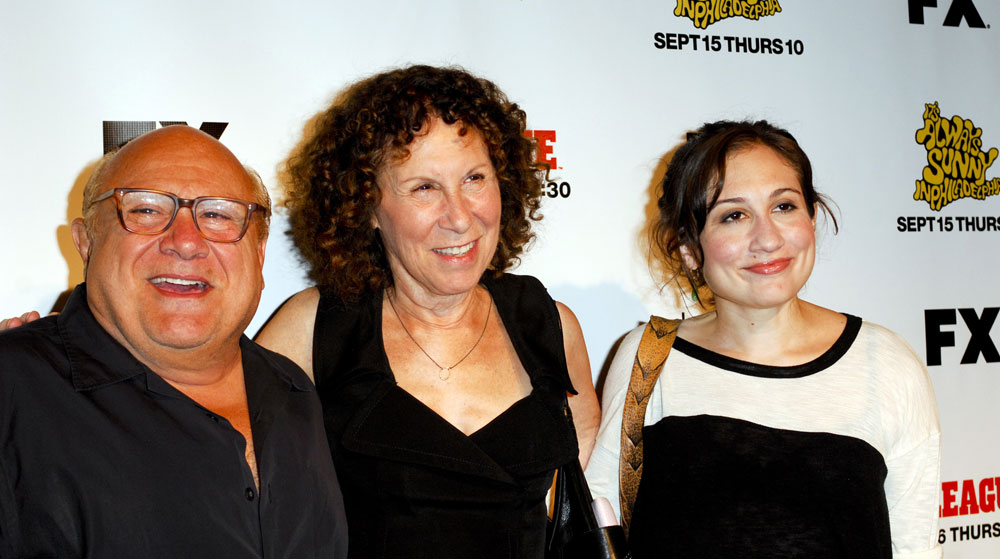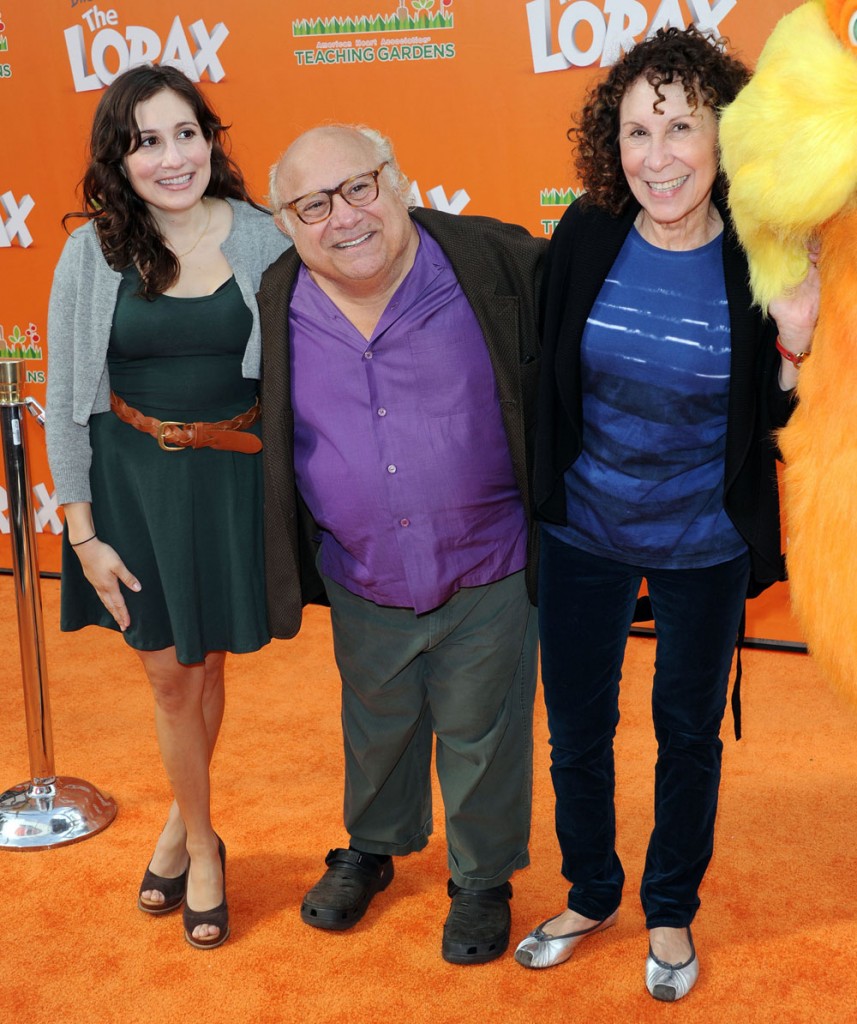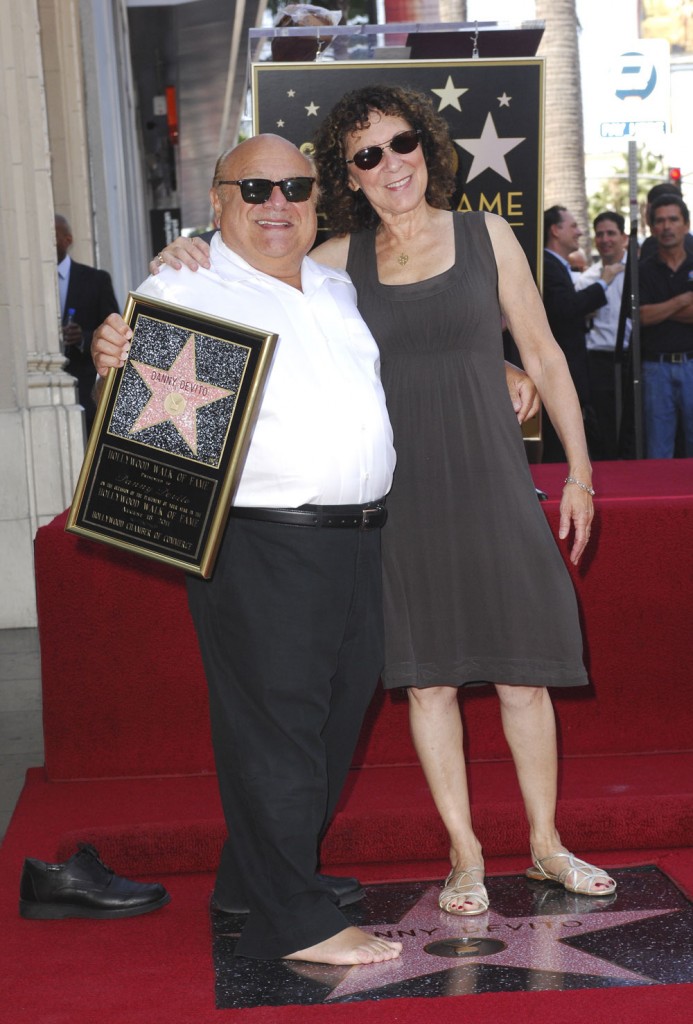 Thanks Kaiser for reminding me about the background for this story! Header image is from 2015. Other images are from 2012 and 2011. Credit: WENN and FameFlynet