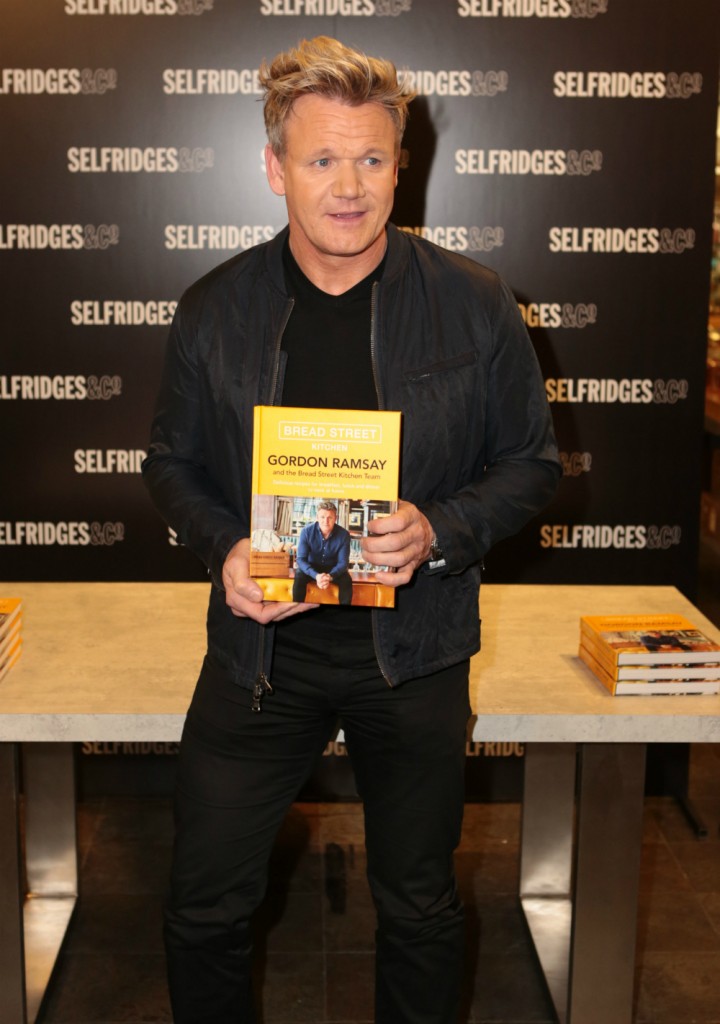 Gordon Ramsay is worth about $140 million. What he wants his children to know is that he and their mother, Tana, are worth that – not them. If they want that kind of money, they can bloody well go out and earn it. Ramsay recently told the Telegraph that he expects his children to forge their own path in life and that he's not leaving them anything. Ramsay has four children, Megan, 18, twins Jack and Holly, 17 and Matilda, 15. He's also limiting his children's access to wealth now. His kids don't get to share any of his expensive perks – like traveling in the same class as their parents.
Celebrity chef Gordon Ramsay has revealed he won't leave his massive fortune to his children — as he fears it could "ruin them."

"It's definitely not going to them, and that's not in a mean way; it's to not spoil them," he said. "The only thing I've agreed with Tana is that they get a 25 percent deposit on a flat, but not the whole flat."

Meanwhile, he added his children don't sit with them in first class on family holidays as they "haven't worked hard enough" to afford it yet.

He said: "I turn left with Tana and they turn right and I say to the chief stewardess, 'Make sure those little f–kers don't come anywhere near us, I want to sleep on this plane.' I worked my f–king ass off to sit that close to the pilot and you appreciate it more when you've grafted for it."
I have no problem with the philosophy that everyone should earn their own way. I don't hold an opinion about giving kids inheritances. Certainly there are ways to raise children with proper priorities but still keep them in the will just as there are ways to ruin them by blocking them from family wealth. Personally, I simplified the whole matter by having nothing to leave my children – that's just the selfless mother I am. Anyway, there's some irony here because Matilda got her own cooking show at the age of 13. I'm sure she works hard, but Ramsay is kidding himself if he thinks his name didn't give her that show. By most accounts, the kids are considered well-adjusted and they hold part time jobs. Megan is pursuing her education and running marathons for charity, Jack is considering joining the Marines. So I'm not knocking them, just acknowledging that money isn't the only inheritance we receive from our folks. I don't know about that First Class stuff, though. Where are the children staying once they arrive in their coach class seats? Hostels? Presumably these kids can't afford the beautiful house Ramsay lives in and the expensive car he drives – do they have to run alongside as he motors down the road? Ramsay also doesn't let his children eat at his restaurants because they couldn't afford them. Their first meal at his Royal Hospital Road in Chelsea was for Megan's 16th birthday. Even with my being a Ramsay apologist, that seems like overkill to me.
Among the other things Ramsay has promised to deny his kids – he and good buddy David Beckham have sworn their children may never date. They've determined the best way to keep peace among the families is to keep the kids the hell away from each other. As Ramsay said, "If Holly said: "Yeah, Brooklyn and I"… it would be: "No, Holly.""  Whereas I have no desire to see a Ramsay/Beckham union per se, I would like to be a fly on the wall when Becks approaches Ramsay because one of the Beckham fold has asked Pops to renegotiate. "Yeah, Brooklyn had hoped… " "No, Beckham," only this time Ramsay has his best carving knife in hand.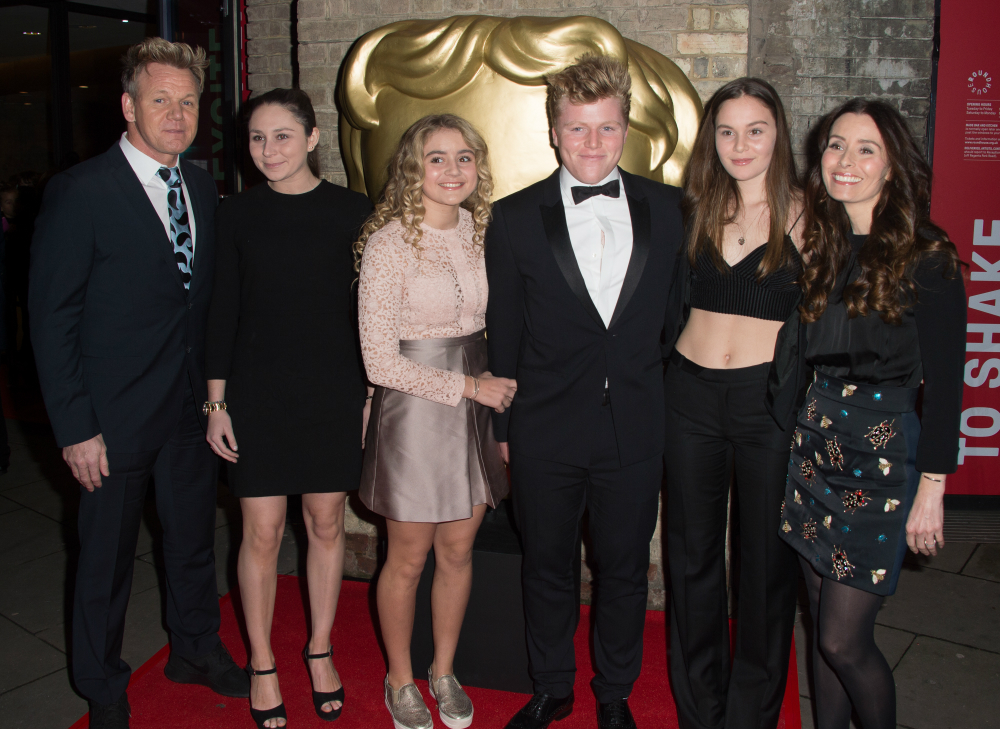 Photo credit: WENN Photos and Getty Images