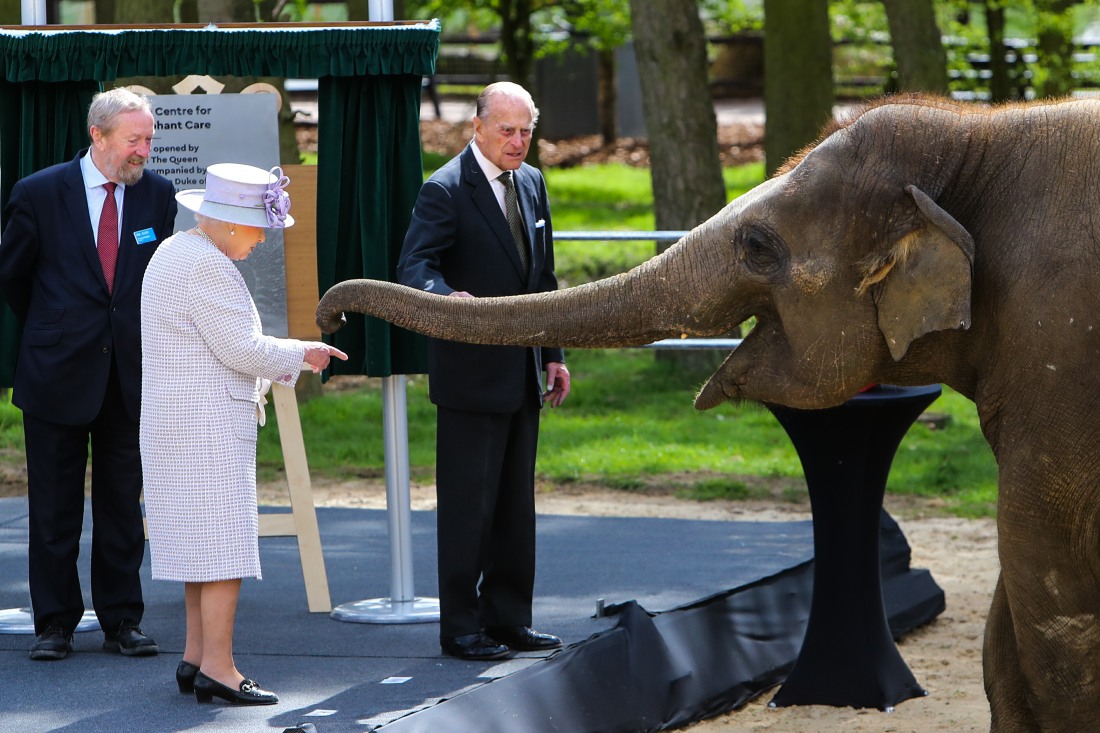 God, I love elephants so much. I sometimes wish I could live with elephants instead of humans. It's no secret that elephants are some of the most intelligent animals on the planet. They have long memories, they mourn their dead and experience grief, they play, they form communities, they understand how to use tools and more. Apparently, elephants also understand the concept of royalty too. One elephant named Elizabeth got to meet the Queen today. And Elizabeth the Elephant was SO HAPPY. I swear to God, I almost believe the elephant is curtsying to the Queen!!!
These are photos of the Queen and Prince Philip at the Whipsnade Zoo today. They were opening the new Center for Elephant Care. Apparently, the Queen was "absolutely delighted" to learn that the center had named one of the elephants after her. But not as excited as Elizabeth the Elephant!!! Truly, I understand that Elizabeth is more excited about the bananas than the Queen. But part of me also believes that Elizabeth knew that she was meeting the Queen and she was prepared to make a good impression.
We should start a petition for Elizabeth the Elephant to replace the Duchess of Cambridge. Elizabeth would do more for the royal family than Kate ever could.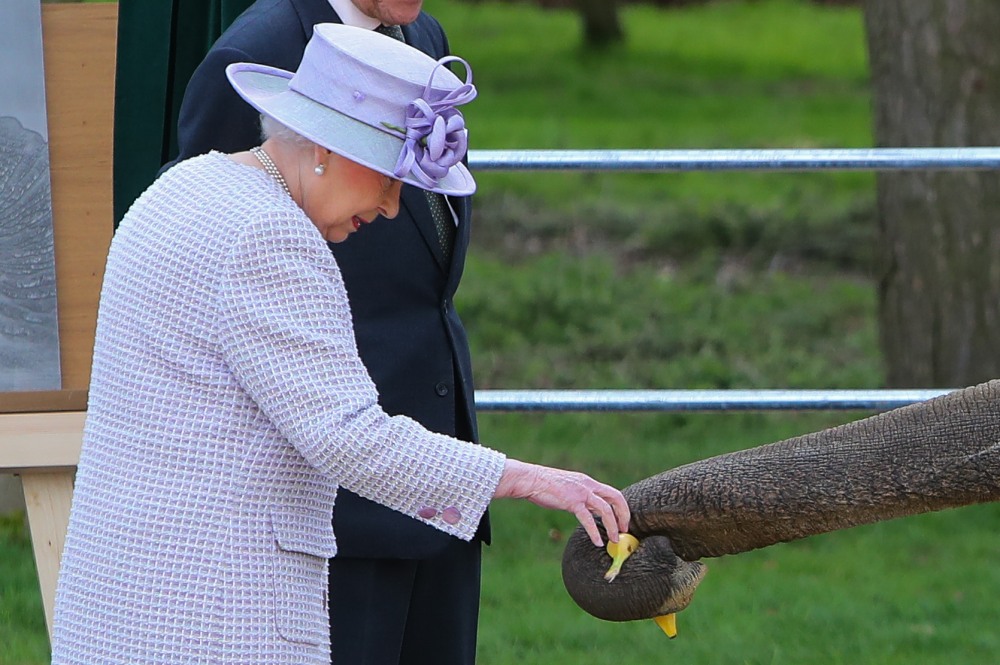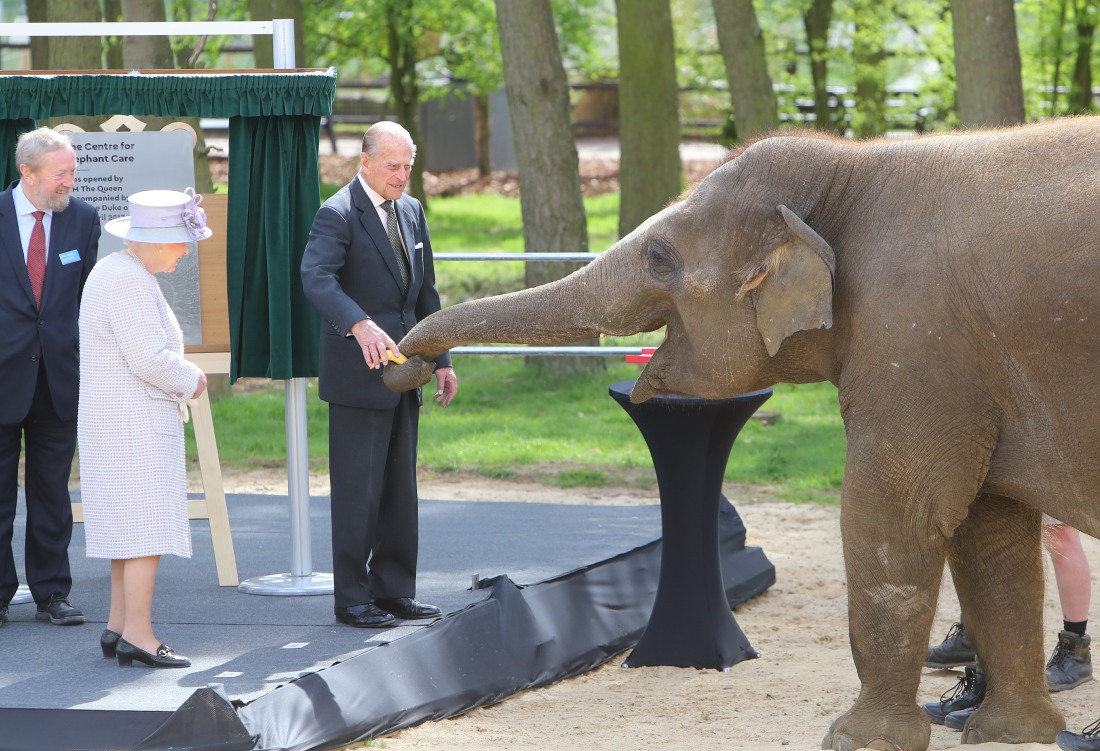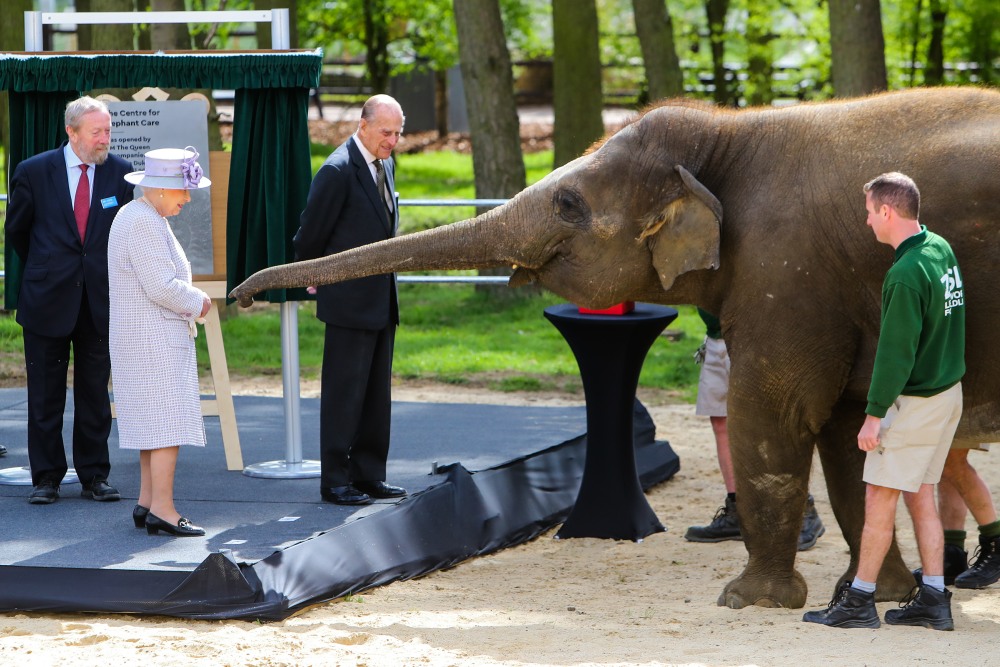 Photos courtesy of WENN.