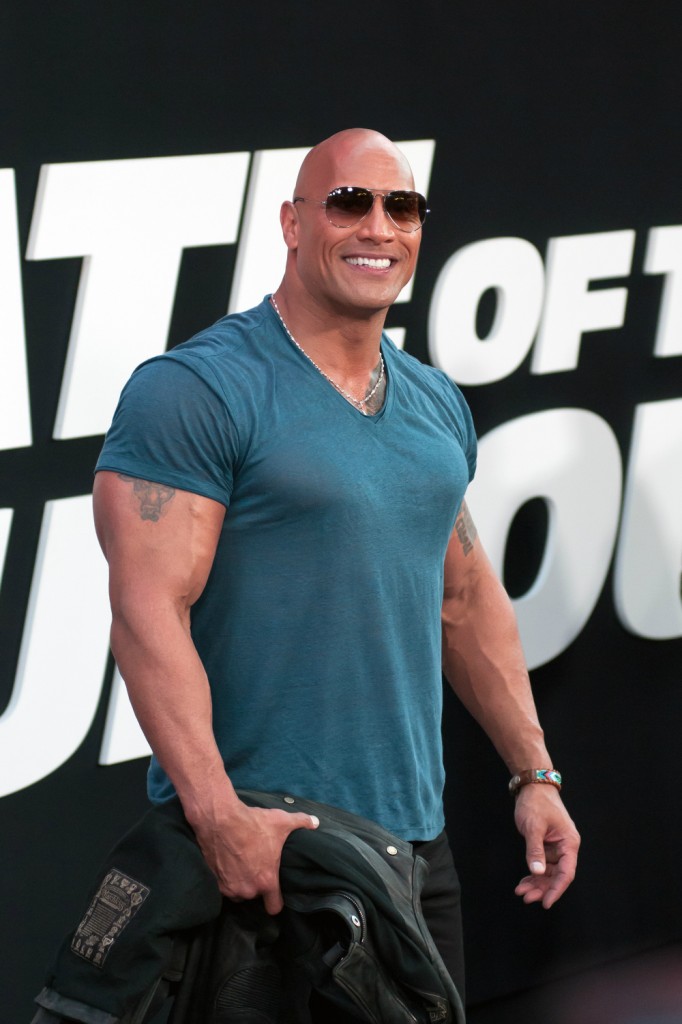 Ah, Dwayne Johnson… there isn't a super-fun publicity stunt or questionable film plot he hasn't met. In case you haven't heard, Disney is continuing their spotty Attraction-to-Film record by making a live-action version of the iconic Jungle Cruise ride. Although he has been attached since 2015, the film has just been put into his production schedule and is slated to hit theaters in 2019. According to THR, several versions of the script were written but it is only with the latest that DJ, who is also producing, felt confident enough to fit the film into his schedule. They are currently scouting for a director.
So, as is his special talent, DJ found a very clever way to get everyone all excited about a movie they never knew they wanted. He showed up to skipper a Jungle Cruise boat at Orlando's Disney World and posted it to Instagram for all to see:
I have developed a real soft spot for DJ, Lord knows, but, "I wanted to dive head first into the research?" For the Jungle Cruise? Aw, beebs… bless. Since the jokes on this project can write themselves, I'll accept the challenge of being positive on it instead. For any of you who don't know, the Jungle Cruise is one of Disneyland's original attractions. You ride around in a boat to view a bunch of robotic animals create scenes ranging from silly to "scary" with a few offensive stereotypes sprinkled in. It's slow and relatively uneventful – the ride your grandmother forced you to go on. A few decades ago, they changed up the script and Disney completely leaned in to the campy value of the ride. They wrote the cheesiest jokes they could and gave the skippers license to ham it up. It completely revitalized the ride. So I want to believe that Disney is mindful of the countless pitfalls this film has stacked against it and is just going to go all out and make this one hell of a romp. Honestly, if it was about the actual ride and Dwayne was a Cast Member working the ride, I think it might work. Maybe I am just hopeful because with the Park's prices being what they are, these films are the closest I can get to a Disney ride these days.
As for what else is going on in DJ's world – of course we know the Fast 8 – Seriously How Much Faster Do We Need To Go? promo is in full swing. Perhaps you'll remember something transpired between DJ and co-star Vin Diesel that led to DJ blasting Diesel to hell and back on social media? Yeah, well, Diesel said it's all just blown out of proportion, donchaknow? Diesel assures us that DJ is still "Uncle Dwayne" in Diesel's house and the world just doesn't realize how close they are. According to Diesel, he, "protected Dwayne more than he'll ever know. And it doesn't matter. He doesn't have to know. But he appreciates it. He knows it. Dwayne has only got one Vin in his life. Dwayne Johnson only has one big brother in this film world and that's me." It's good to know how strong their feelings for each other are. Of course, DJ expressed his when he reiterated to the Los Angeles Times, "I was very clear with what I said." So I guess Diesel is "Uncle Candy @ss" in the Johnson household?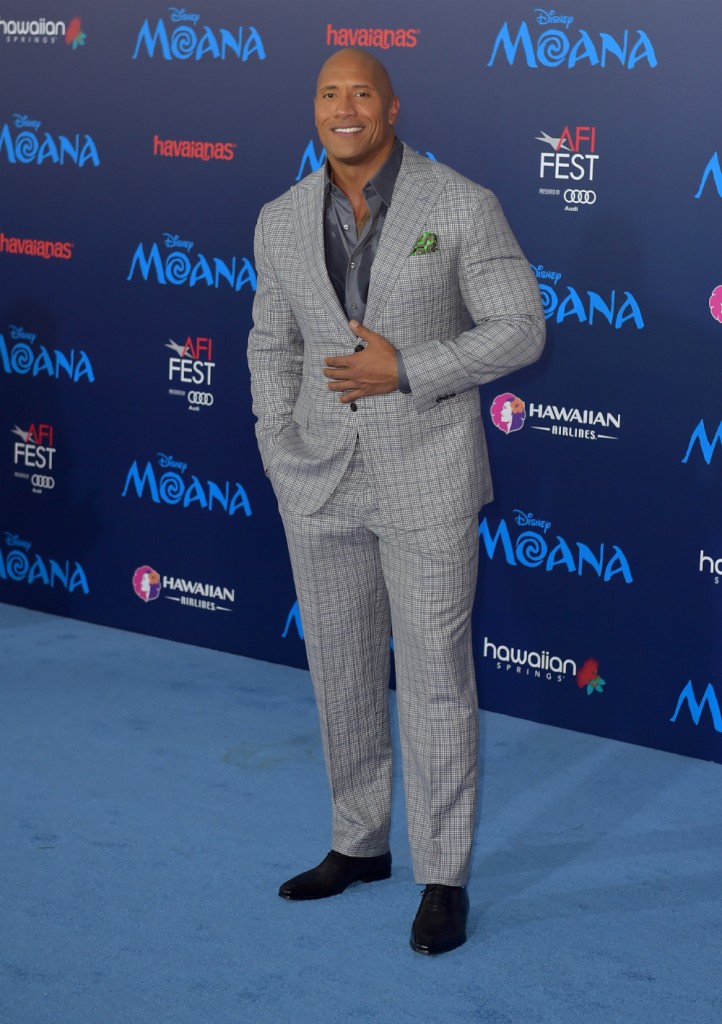 Photo credit: Instagram, WENN Photos and Getty Images