Tori Spelling and Dean McDermott are "broke," relatively speaking. They're deep in debt and owe hundreds of thousands to creditors including credit card companies, the State of California and the IRS. Judging from Tori's Instagram and the news we hear about them, they haven't downsized their lifestyle at all, which is how they got into this mess in the first place. Unless Tori gets significant help from her mom, the very wealthy Candy Spelling, and/or sells her stuff and stops shopping, they're just going to keep repeating this cycle. Money was likely motivating Tori to have her latest baby, Beau Dean, as Candy doesn't like to pay for Tori's stuff but will make sure her grandbabies are supported. Plus Tori is relying on renewed public interest in her with this fifth child. Anyway at least one of Tori's creditors has been paid. Apparently the IRS drained her and Dean's bank accounts for back taxes. Page Six had this story:
Page Six has learned that the IRS has emptied bank accounts belonging to late TV mogul Aaron Spelling's daughter Tori Spelling and her husband, Dean McDermott.

In July 2016, it was reported that the couple — who had their fifth child in March — were slammed with a federal tax lien for $707,487.30 in unpaid federal taxes for their 2014 bill alone.

Meanwhile, Page Six reported that McDermott's ex-wife, Mary Jo Eustace, is threatening him with jail over unpaid child support for their 18-year-old son, Jack. During a court hearing over the child support in March, McDermott told a judge that he had "fallen on hard times."

And their struggles don't stop there. In November 2016, "Entertainment Tonight" reported that the couple were also being sued by American Express over an unpaid credit-card balance of $87,595.55 and had been sued by the same company earlier in the year over a $37,981.97 bill.
Page Six goes on to remind us that Tori wanted another reality show, of course, "that would frame her as a Martha Stewart-like domestic goddess." I'm sure she would plug a bunch of products and services on it if she was lucky enough to land one. I am not familiar with the circumstances required for the IRS to get access to bank accounts (knock wood) but it's called a levy and they can also garnish wages and seize property including cars, real estate, etc. Maybe this will be a wakeup call for her to stop spending, but I doubt it.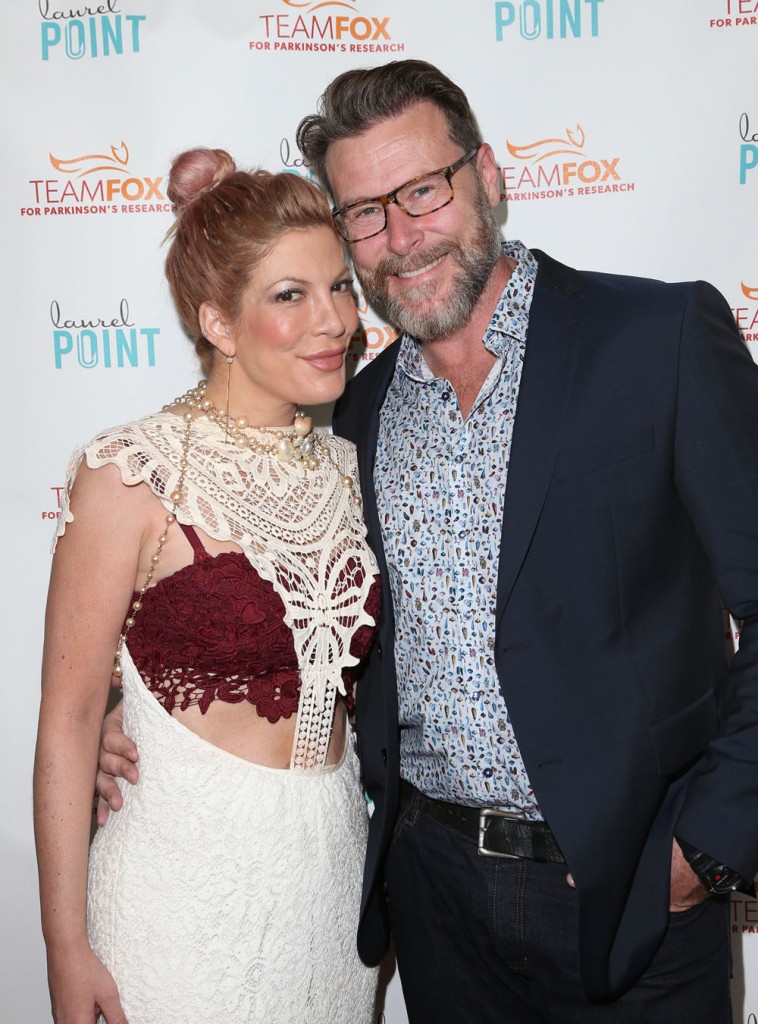 Photos credit: WENN and Getty