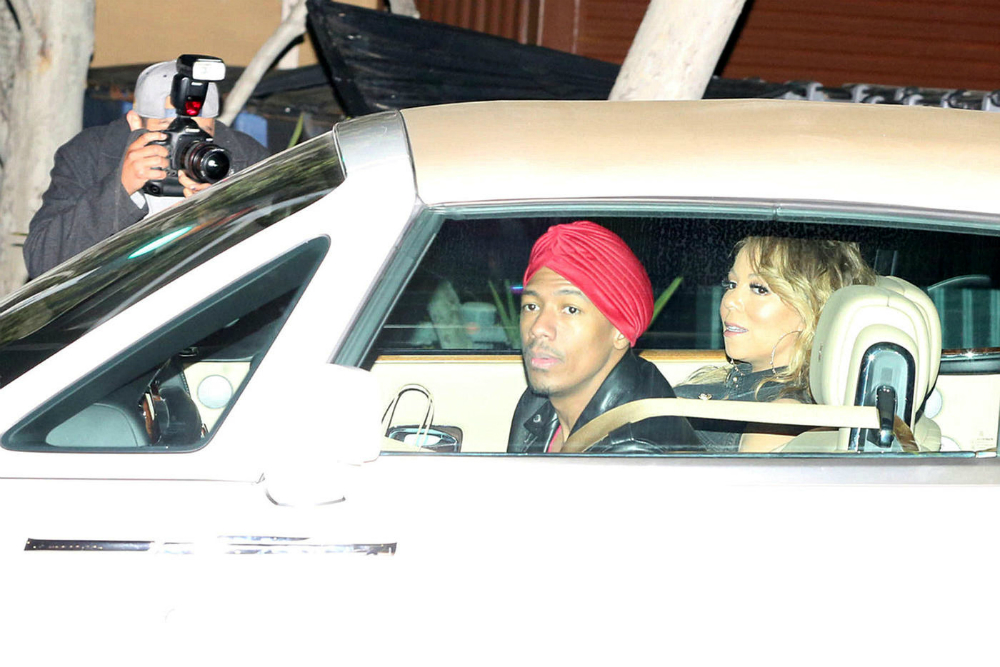 As Kaiser broke the news to us recently, another flame was extinguished in the candelabra of love when Mariah Carey and her boy-toy of five months, backup dancer Bryan Tanaka split. The question, of course, was how would La Mariah pick up the pieces and carry on from this devastating split? Diva, please – this is Mimi, she has other people to carry her sh-t. In this instance, she's tapped ex-husband Nick Cannon to put her back on her diamond-crusted stilettos. Mariah and Nick have been spending a lot of time together of late and given both are single, perhaps it's time to raise an eyebrow at this former couple?
Mariah Carey and her ex-husband Nick Cannon were spotted enjoying dinner dates in California two nights in a row. The outings came less than two weeks after the pop diva's split from backup dancer Bryan Tanaka.

Carey, 47, and Cannon headed to Mr Chow restaurant in Beverly Hills with their 5-year-old twins, Moroccan and Monroe, on Thursday, April 20. Carey looked beautiful in a black dress and a leather jacket, while Cannon, 36, rocked a burgundy suit, a white button-down shirt, a navy hat and studded black loafers.

The next night, on Friday, April 21, the amicable exes headed to Nobu Malibu for a private dinner without their children. The "I Don't" singer showed off her cleavage in a plunging, sleeveless black top and wore her curly locks down. The former America's Got Talent host donned a black leather jacket and a red turban.
My take? Nothing to see here. Two things we know for certain are that 1) Nick adores Mariah and 2) Mariah loves to be adored. I think she's bummed about the relationship with James Packer going sour only to have her New Year's Eve performance go bad followed by a fling with a backup dancer which didn't last. Enter Nick to bathe her in attention and divert the media's attention with possible reconciliation rumors. Nick and Mariah have gotten along well since their marriage dissolved. Even though it took them two years (plus her engagement and his new son) to actually divorce, we didn't read any drama over it, just some mild speculation to what he was holding out for. I think Nick and Mariah go beyond good co-parents, I think they are genuinely friends.
But that isn't a lot of fun gossip-wise so let's put our own Celebitchy speculation on it, shall we? Nick and Mariah secreted off to a popular restaurant because they have never been able to quit each other, a fact that bled through all their subsequent relationships like a built-in kill switch for future love. Nick clearly broadcasted his feeling with a red turban that symbolized the passion that courses through his veins for his predestined bride. Mariah's plunging neckline symbolized her vulnerability and an openness to stoke the fire that never extinguished for her children's father.
Or, maybe the were hungry and Nobu had an opening.
Aaaaand guess who had a follow-up date at Au Fudge with the kids yesterday? (I'll give you a hint – it's Mariah and Nick.)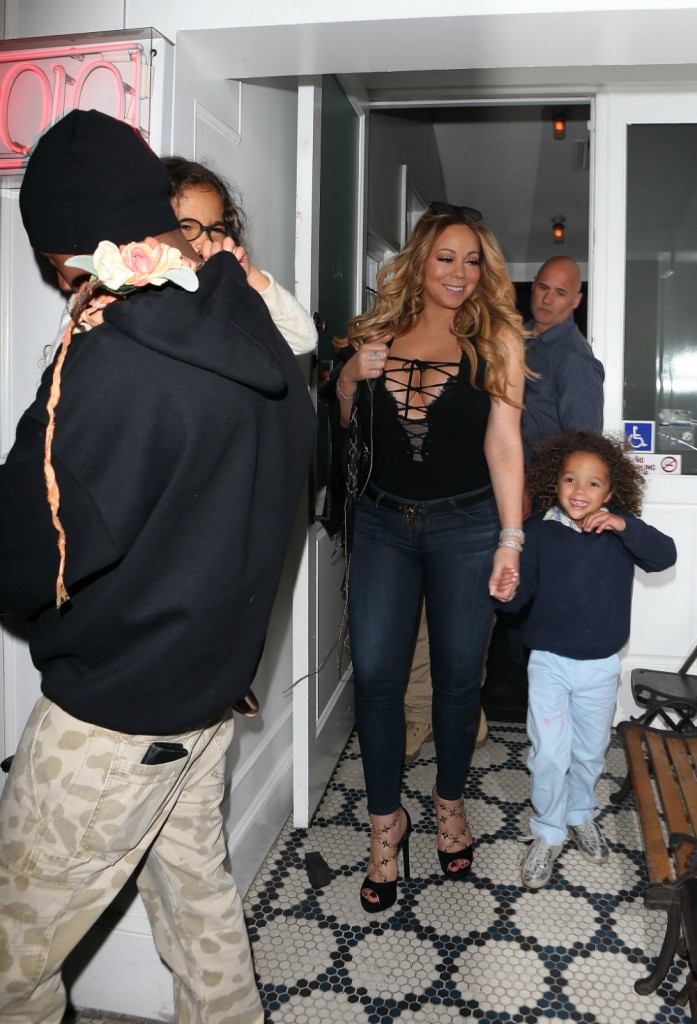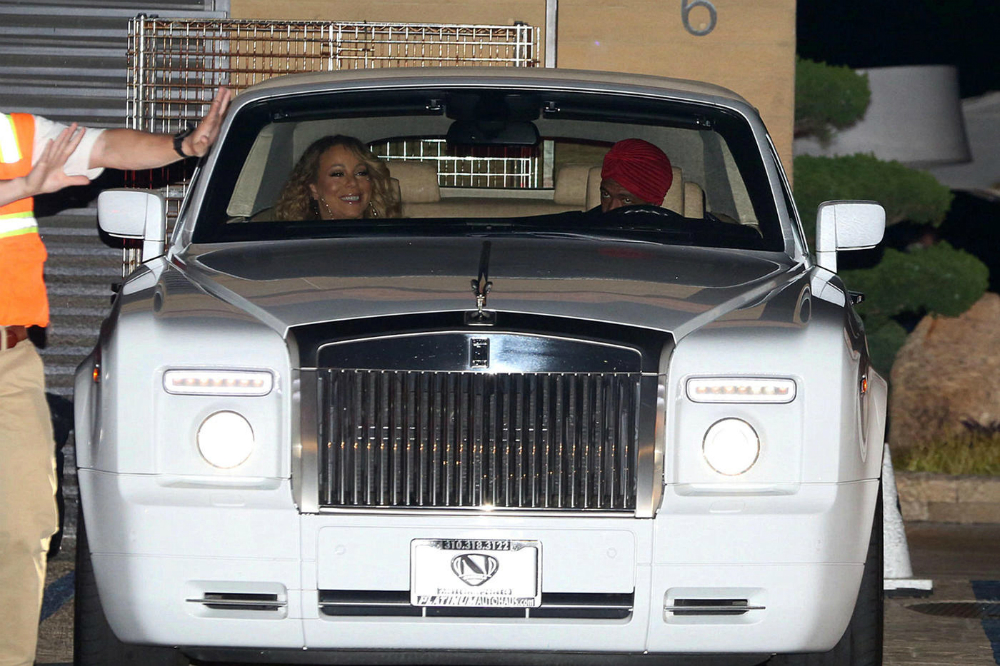 Photo credit: Pacific Coast News and Fame/Flynet Photos