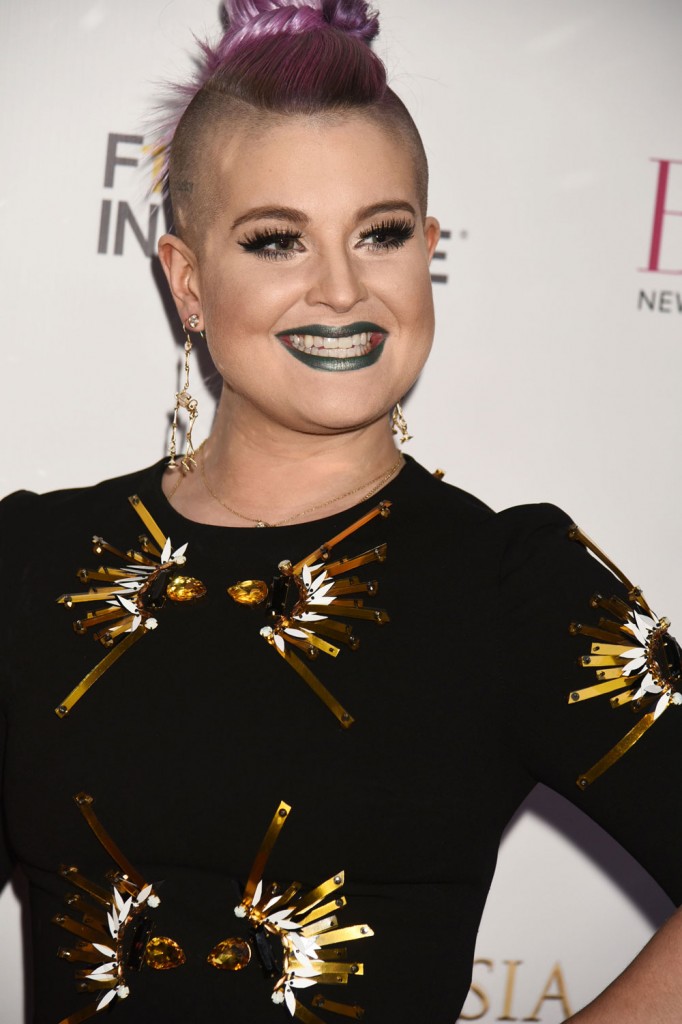 Kelly Osbourne is out promoting her new memoir, There is no F-ing Secret (yes that's the actual name), which came out yesterday. She's been giving asinine interviews in which she's claimed that there's always a masculine and feminine role in gay relationships and where she's half-admitted she's bisexual, but then complained about women who date both men and women. She similarly said that she suffered from lyme disease, but then accused other celebrities of faking lyme for attention. In an advance excerpt of her book which came out earlier this month Kelly wrote "I'm tired of seeing sad celebrities play the victim on the cover of weekly mags." Many people thought she was talking about Yolanda Foster, Bella and Gigi Hadid's mom, but Kelly clarified in an interview with Watch What Happens Live that she wasn't and had helped Yolanda. Sure she did. She said "What annoys me is that this is a real, real disease. It almost killed me. I will do anything to raise awareness for it, because I almost died from it, and it's a debilitating disease that most of the time goes misdiagnosed." Yes Kelly is annoyed that anyone could get the same disease as her or have the same sexual orientation as her. No one is like Kelly, she's so special.
People has more details from Kelly's book, apparently someone over there read it, and there's a part where Kelly admitted that her mom, Sharon, sent her to a mental institution for three days to try to get Kelly off drugs. That time didn't take, but Kelly eventually got sober after four visits to rehab and six detoxes. She also describes an incident where she slipped MDMA, ecstasy, into a friend's drink.
"Mum once locked me in a mental institution for three days, and it scared the hell out of me. … I had to wear paper shoes, since I could potentially kill myself with a shoelace, and wasn't allowed to have anything metal, not even a spoon," she writes in her book, released on Tuesday. "I wasn't suicidal by medical standards, but I heard Mum's message loud and clear: stop using drugs before I was gone for good."

"The only way I could even face my life was by opening that pill bottle, shaking out a few pills — or a handful — into my palm, and throwing them down my throat," she writes.

She describes herself as a "trash can" user ("someone who'd do anything and everything"). According to Kelly, the only drug she never used was crack.

Of all of her antics while high, one stands out the most. She thought it'd be amusing to "slip MDMA into [her friend's] drink without his knowledge."

"Today the thought makes my skin crawl…" she writes. "The only thing that saved our friendship after my severe lapse in judgment was that when the drugs kicked in, Omar interpreted the strange feelings he was having to a urinary tract infection. When he came down, even he thought it was so funny that he forgave me."

Her battle for sobriety lasted for six years. It included four visits to rehab, six detoxes and one visit to a mental institution. (Her journey was much longer than it was for her brother, Jack, who recovered from his drug addiction after one visit to rehab.)

According to Kelly, the trip to the mental institution scared her the most. But even that wasn't enough.

While she was sober for awhile, she writes that when she returned to L.A., she dove back into drugs and became suicidal ("Every day, I was taking more and more pills, hoping that I wouldn't wake up," she writes).

Now sober for years, her book is a series of essays about body issues, her friendships (including her relationship with Joan Rivers), fashion and dating, while taking a candid and humorous look at the lessons she's learned from her family and the difficulties she's faced. She refuses to blame her childhood for her drug problems, even though her father has had his own long-standing battle with drugs and alcohol.

"I don't blame Dad for the fact that I ended up a drug user, nor do I blame growing up in the public eye. For me, drugs were a coping mechanism that also fueled my self destruction," she writes.

"Now, I manage pain through creativity, friendship and self-care," she concludes towards the end of a chapter called "Dear Rehab."
I don't have any shade for Kelly's sobriety journey, a lot of people go through that and it's hard to quit using when that's how you're accustomed to dealing with all the problems in your life. It can take so many tries. I do have shade for her general assholery though. That's horrible to slip a friend a drug without telling them and you could really do damage to someone. It's just another anecdote to Kelly though. I bet she has a bunch of things to say about other celebrities who got sober – they weren't as hard a case as she was, they weren't really addicts like she was, etc. To Kelly only her experiences are real.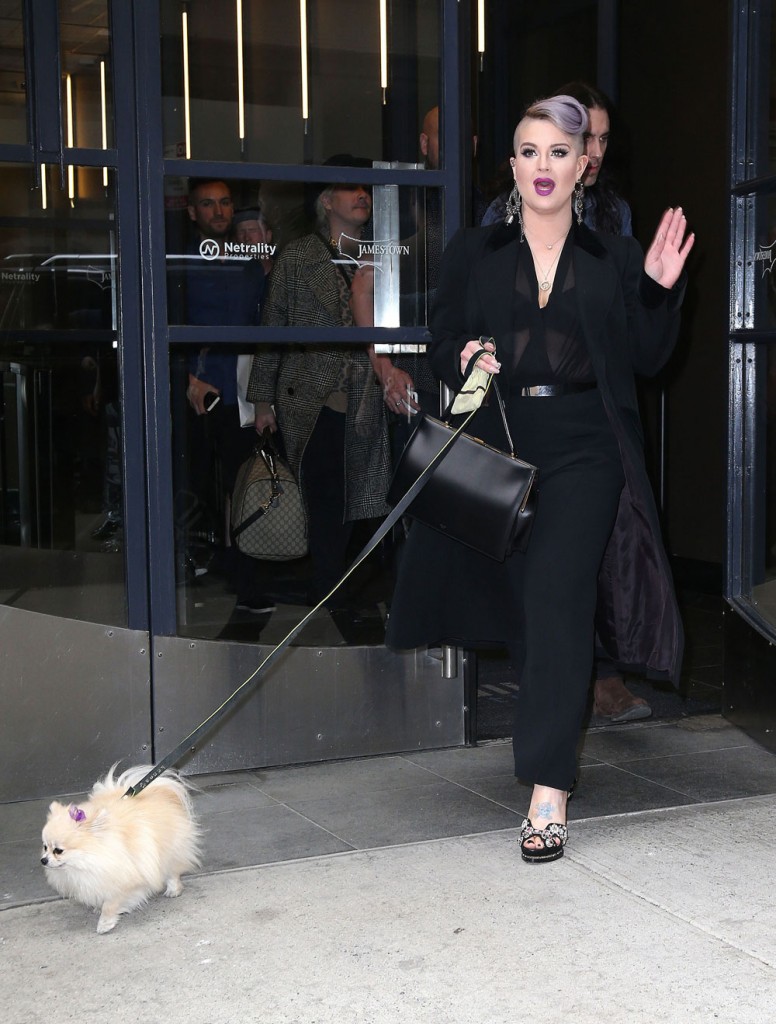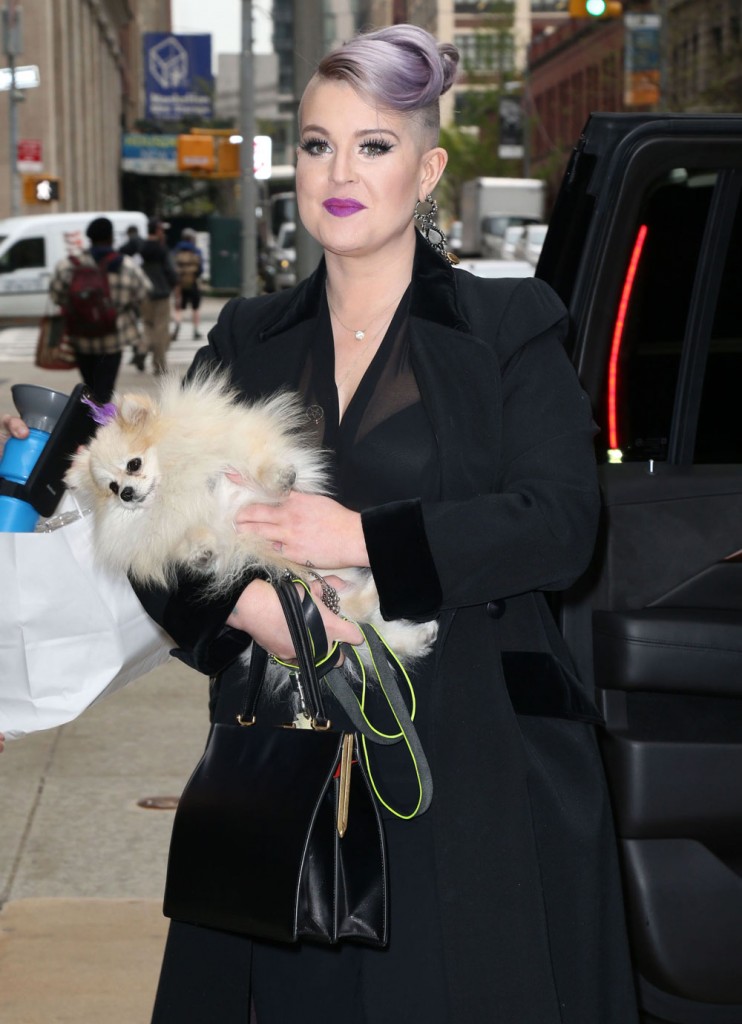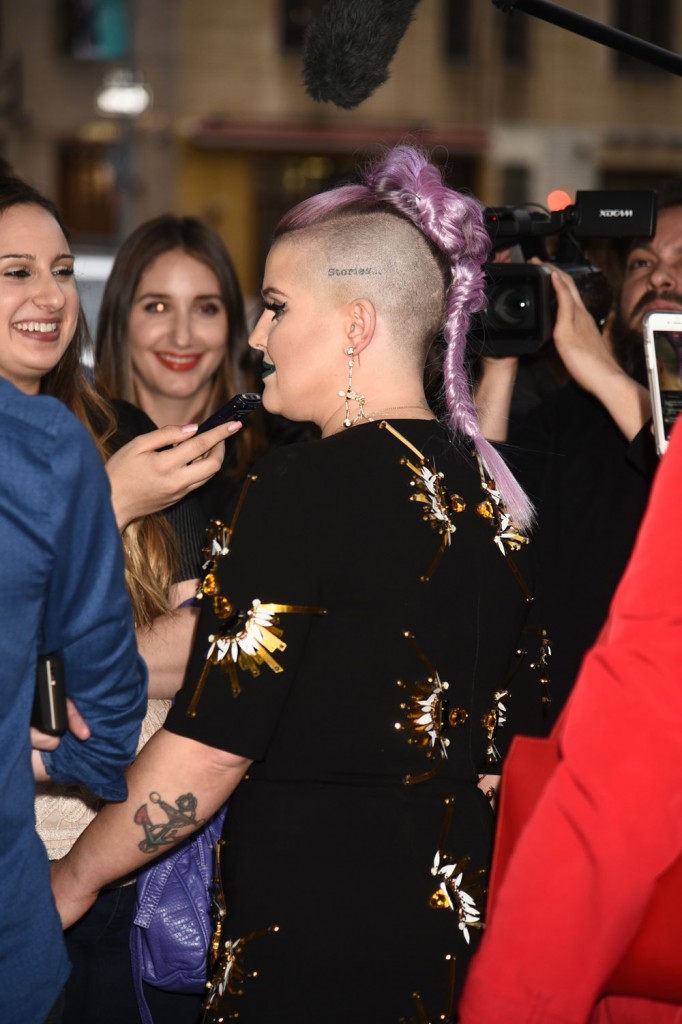 photos credit: WENN and FameFlynet