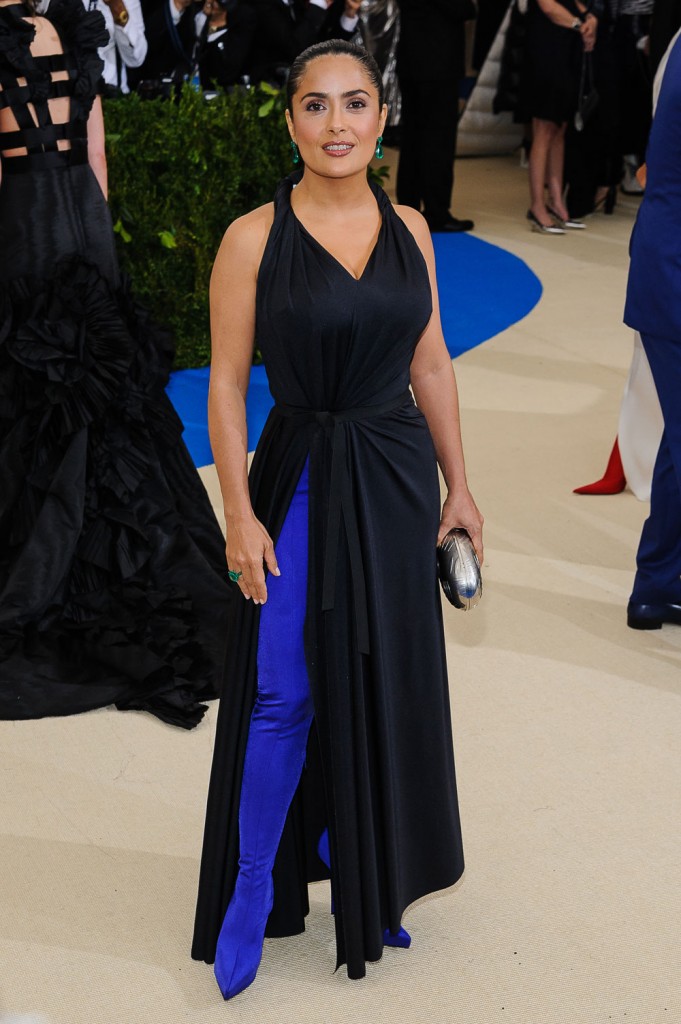 I feel like Salma Hayek is kind of over at this point, or maybe it's just that I'm personally over her. She wears designs by her husband's various labels and they it's like they put her in the worst looks thinking she's fashion-forward enough to pull them off and she just isn't. That's the case with this very plain black Balenciaga jersey(?) dress paired with Balenciaga boot pants. These boots retail for $1,395 at Neiman Marcus and they're supposed to make this look, considering how boring that dress is. The boots make her look like she's wearing half of one of those full body spandex fan suits. This is not in keeping with the theme and it just falls flat.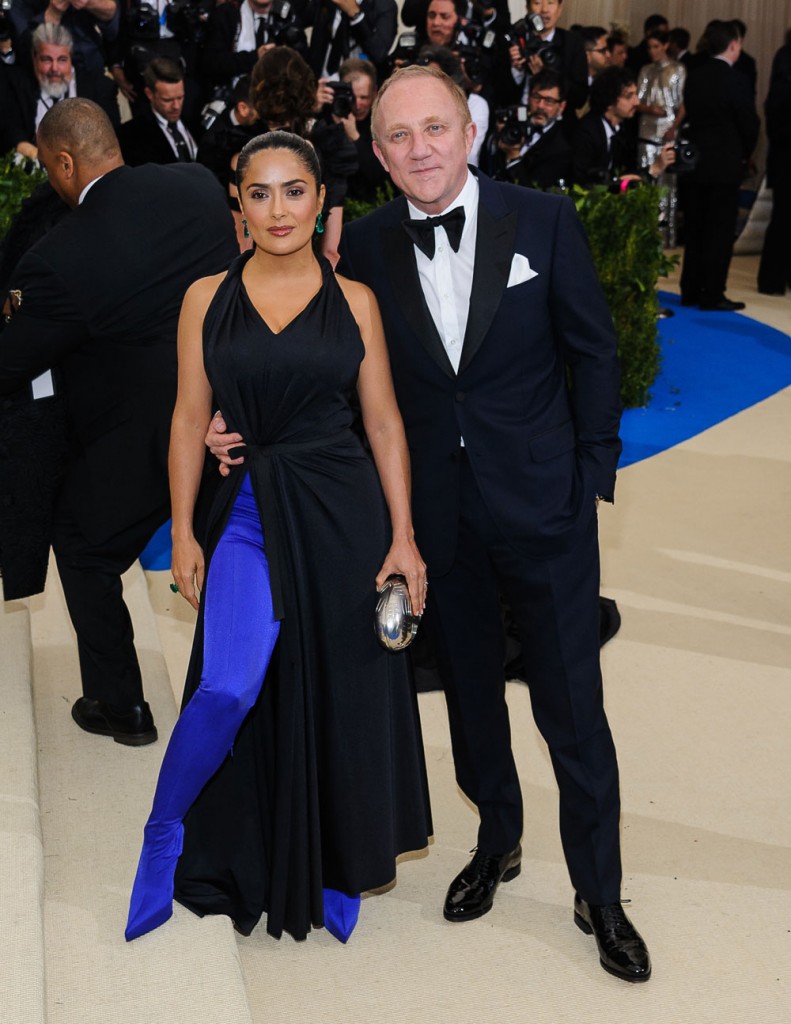 Lily Aldridge was in white Ralph Lauren, in a white silk cutout gown with a long train which fares much better than Salma's dress at fitting the theme. She's also wearing those Balenciaga boots (thanks Kaiser!) in red and she has on a pink half veil, as if she didn't want to too closely match the color of her veil and boots. I don't really understand what she was going for here, but she's trying to make it work and you can see the effort she's putting into it.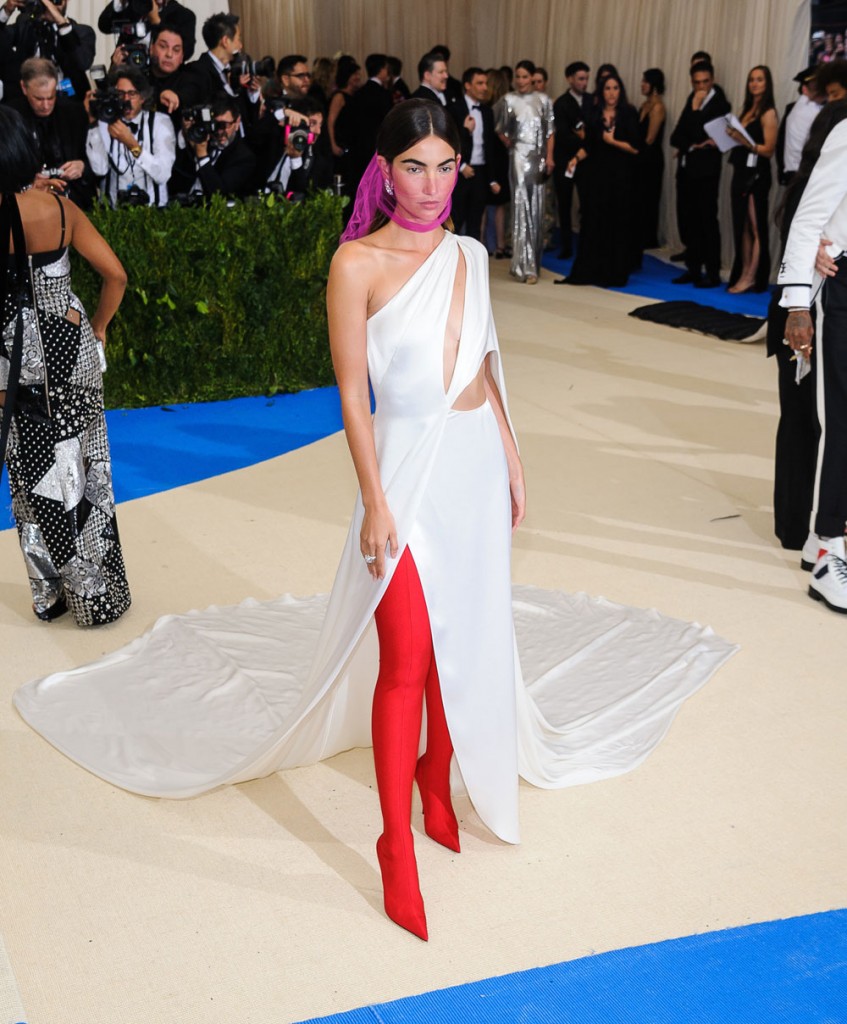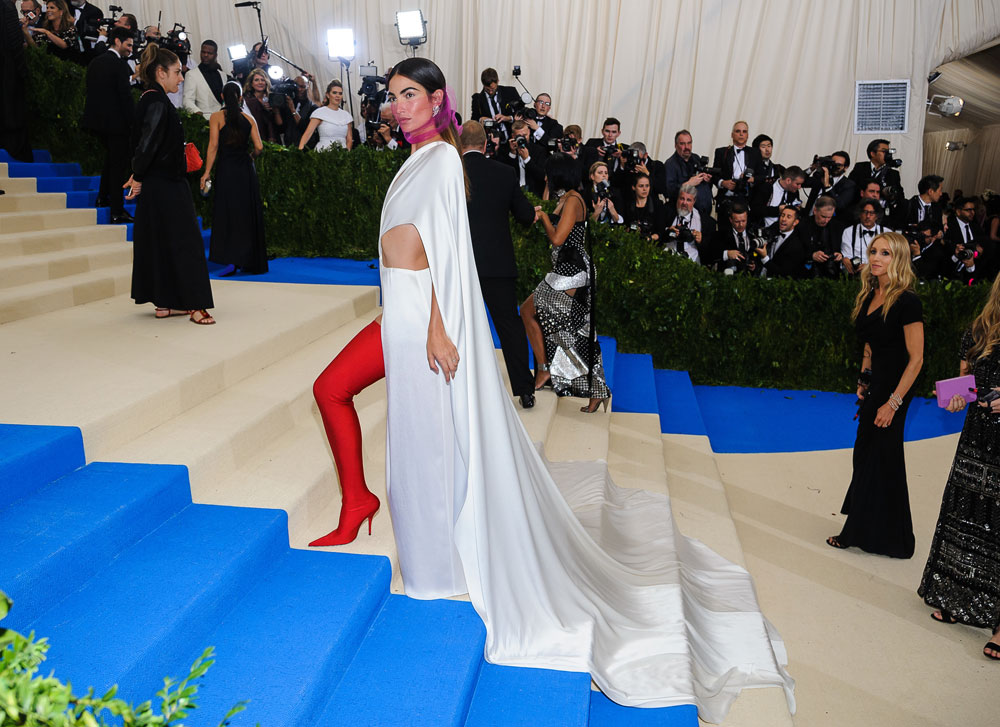 Emily Ratajkowski had on a formfitting sequin Marc Jacobs gown which had nothing to do with the theme but was so pretty nonetheless. It looks like a homage to Van Gogh, and someone on twitter compared her to that rainbow fish children's book. It's a beautifully constructed gown that fits her like a glove and I love the black band under the bustline, but again it's just not for this event.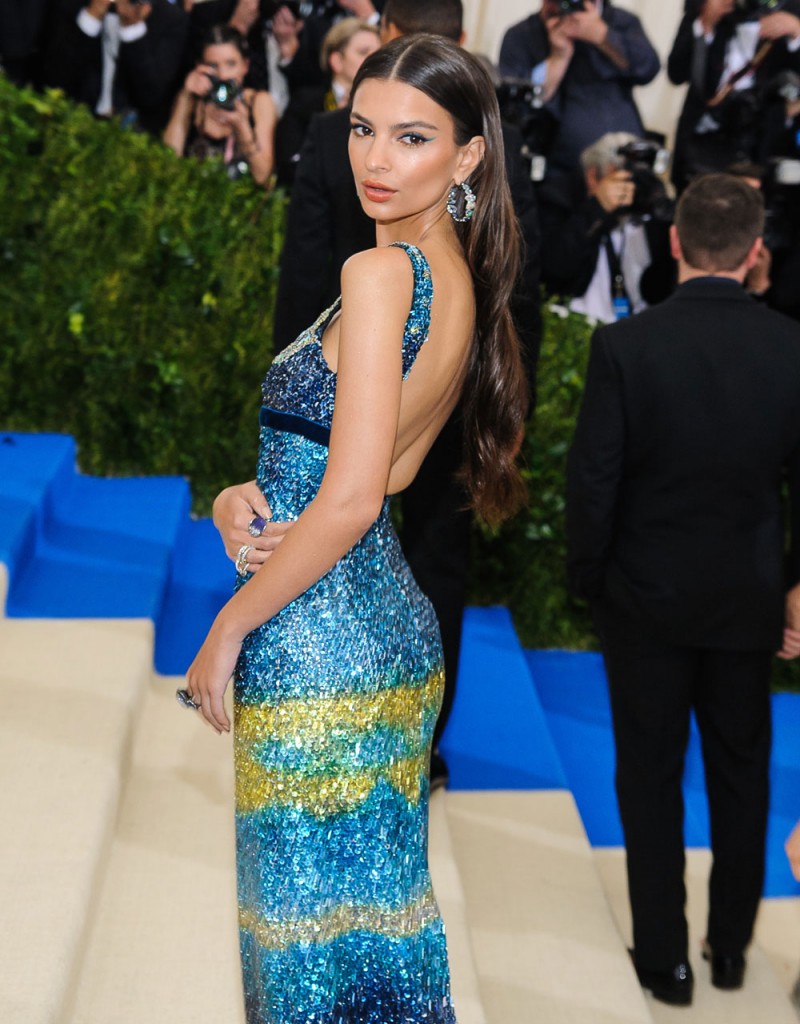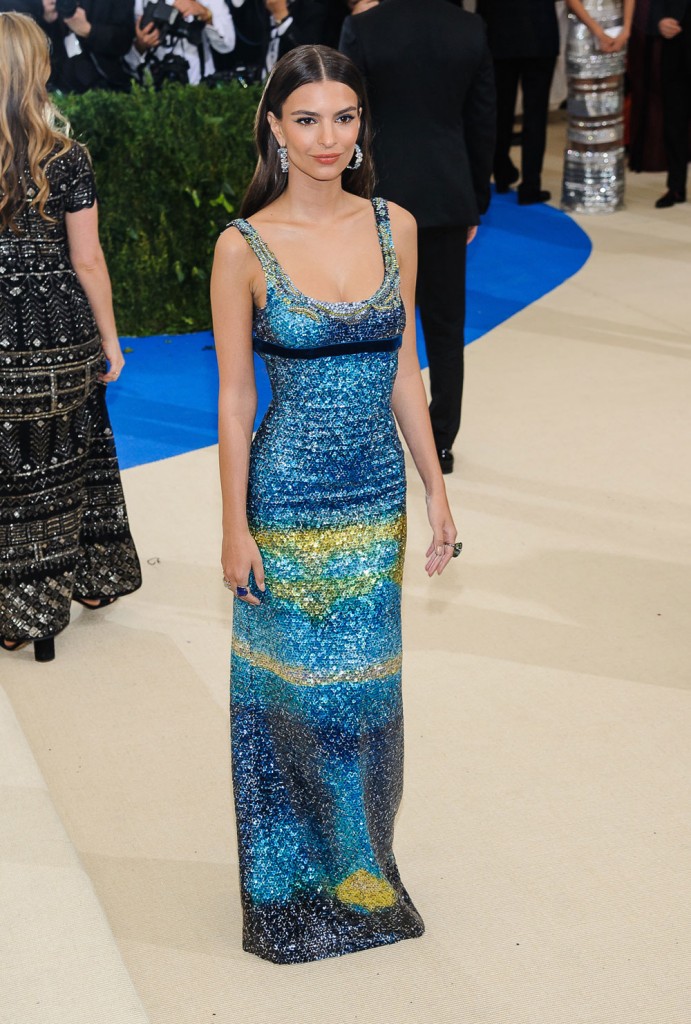 photos credit: WENN.com