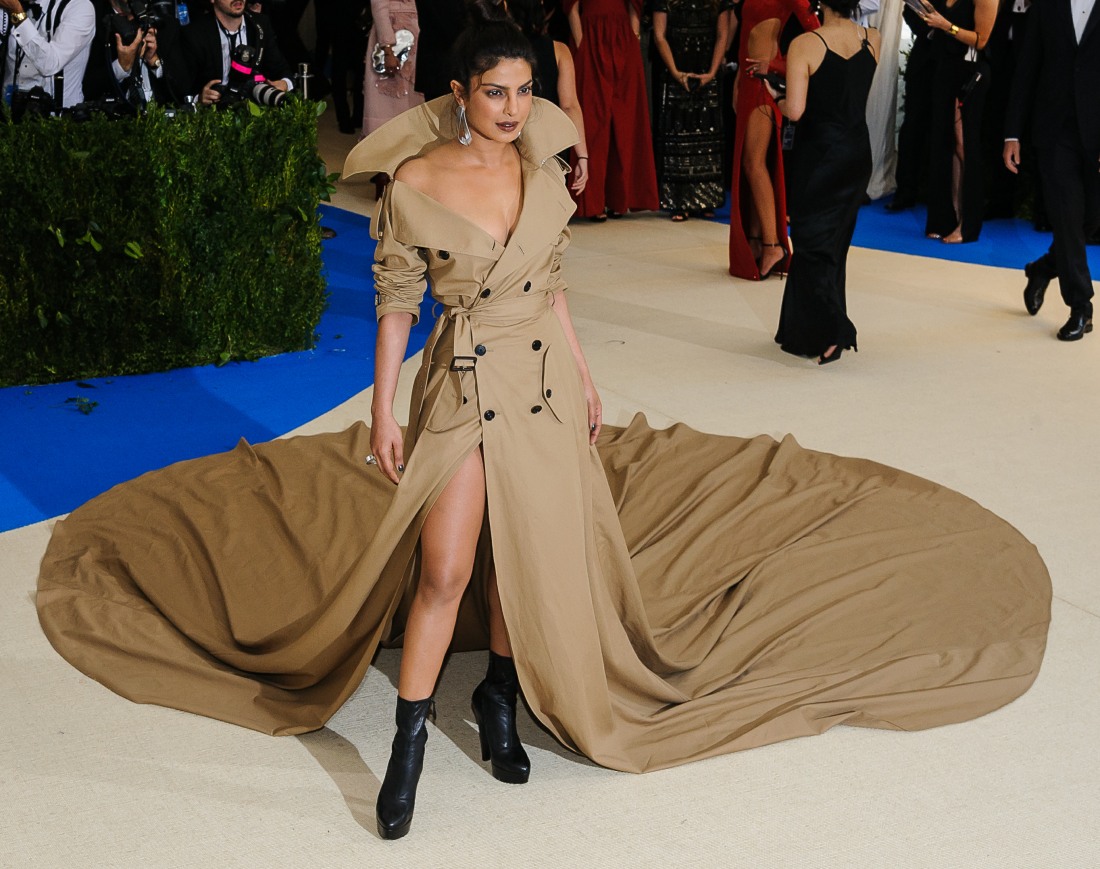 Priyanka Chopra was one of the more meme-worthy looks from the 2017 Met Gala. Priyanka wore Ralph Lauren and she was the "big name" in RL (sorry Rose Byrne). I mean… she went big. She went bold. She went for a dress that will be a big conversation. And if the theme was Burberry, I would be all for it. But this is just… not on-theme and not even bold enough. I did enjoy all of the Inspector Gadget jokes though. PS… Nick Jonas wore Ralph Lauren too, that's why Priyanka and Nick posed together on the red carpet.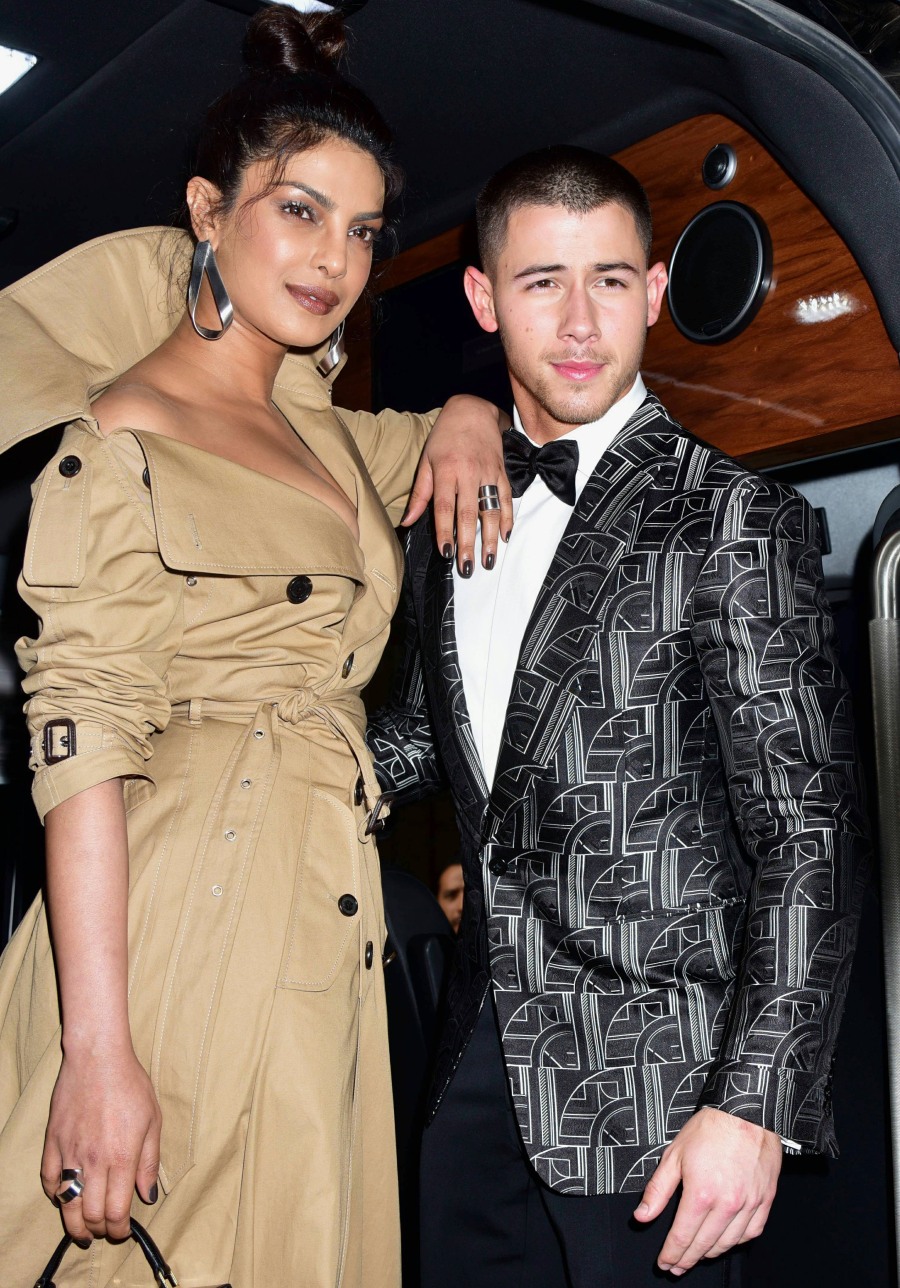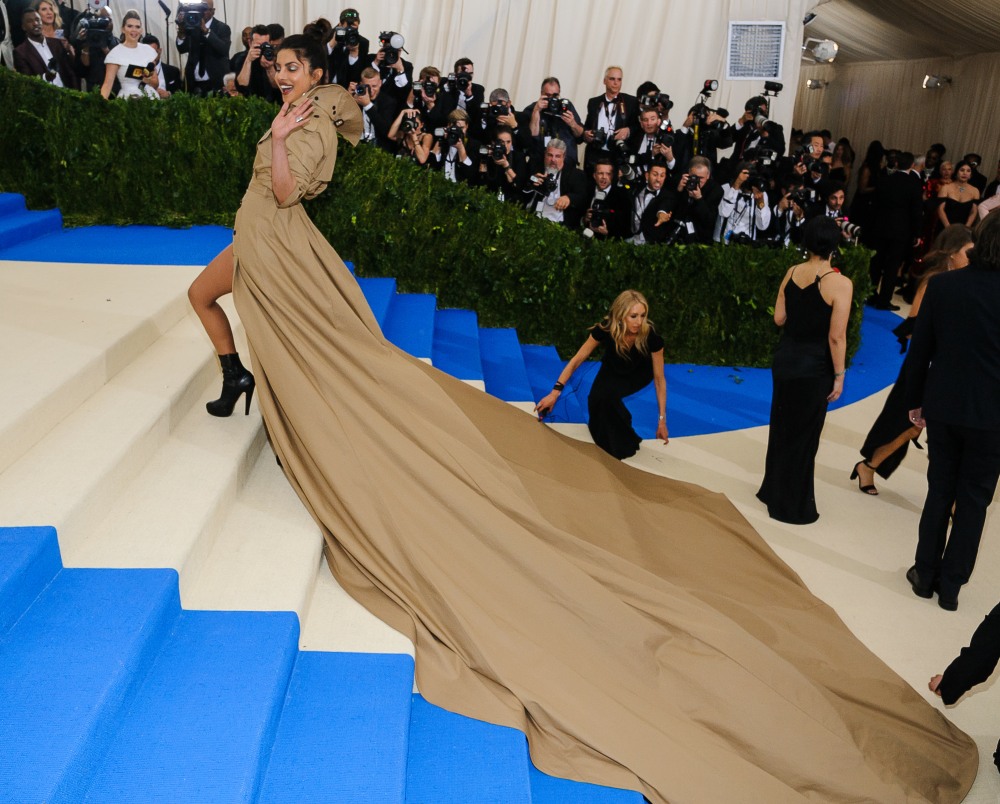 Rose Byrne wore Ralph Lauren, only this does not look like any RL gown that I've ever seen. It's SO unflattering. Do you know how difficult it is to make an unflattering gown for Rose Byrne?? She's pretty, she's got a great figure, she can pull off almost anything. But this sucks. I think she was trying to go big and do an interpretation on the theme, but it just doesn't work.
Michael B. Jordan was another dude in Ralph Lauren. I love this. I love that MBJ comes to these fashion events. I love that he cares about his style and that he cares enough to go to the Met Gala and network and all of that. He's amazing.
Photos courtesy of Getty, WENN..