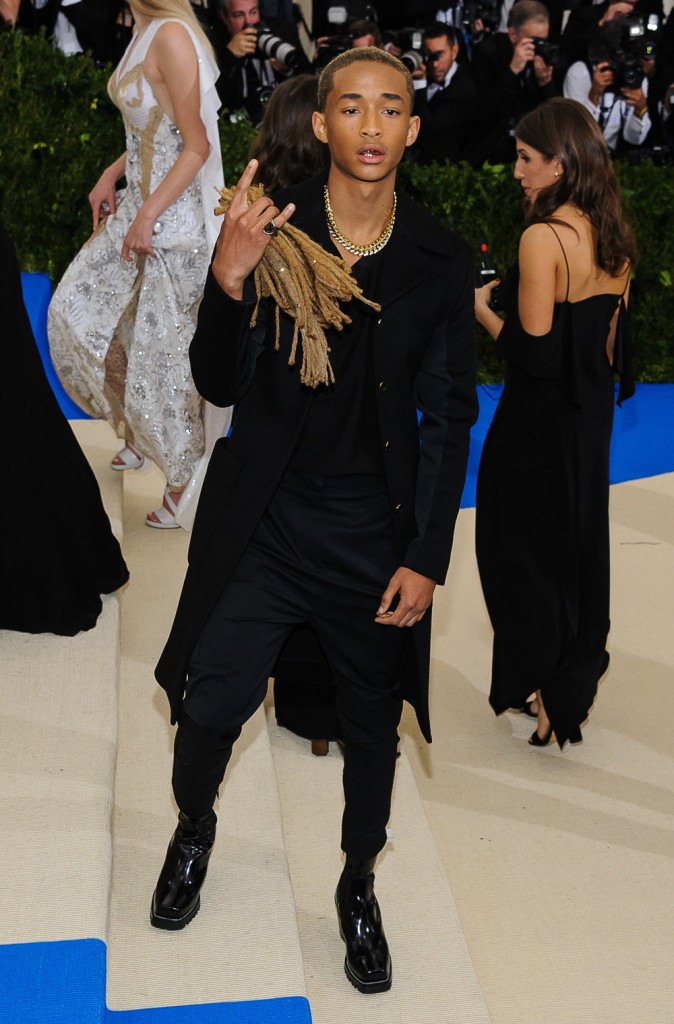 Jaden Smith is one of the young faces of Louis Vuitton womenswear (that's not a typo) so he was dressed in LV at the Met Gala. His all black outfit is decent but nondescript. Jaden chopped off his dreadlocks (or his dad did) almost a month ago and so he saved them and carried them around with him, lest people not recognize him I guess. He also wore a gold grill, which was overkill. With his dreads as accessories he really didn't need to look like a comically inept villain in a bad kids' movie.
Jennifer Connelly slayed in this beaded tweed LV dress, but like Jaden's outfit it really does not fit the theme. This would have been amazing if the theme was Burberry, to steal a line from Kaiser. I love her boots.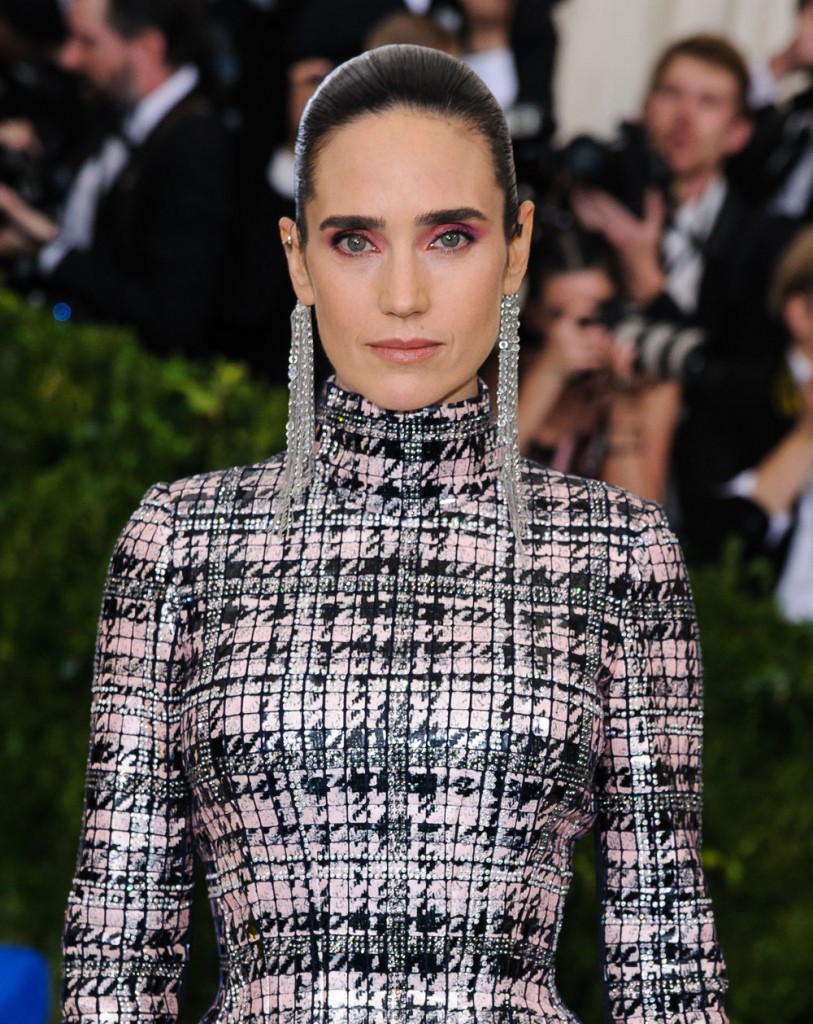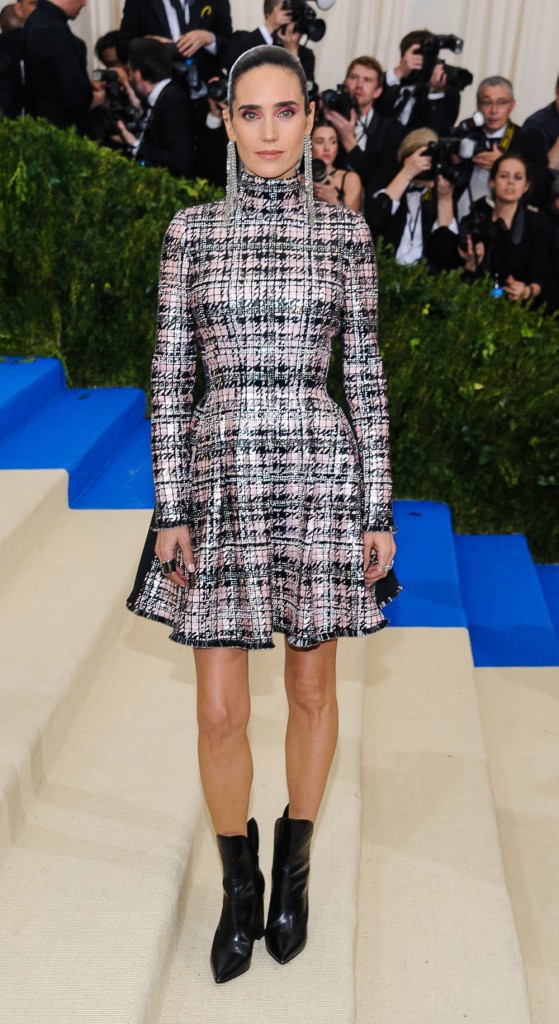 Riley Keough had on a black and red sequin LV dress with graphic stripes and chains draped across the left shoulder. This is more LV than Kawakubo but they tried somewhat. Her styling is so damn pretty. I really like how her hair is strategically messy.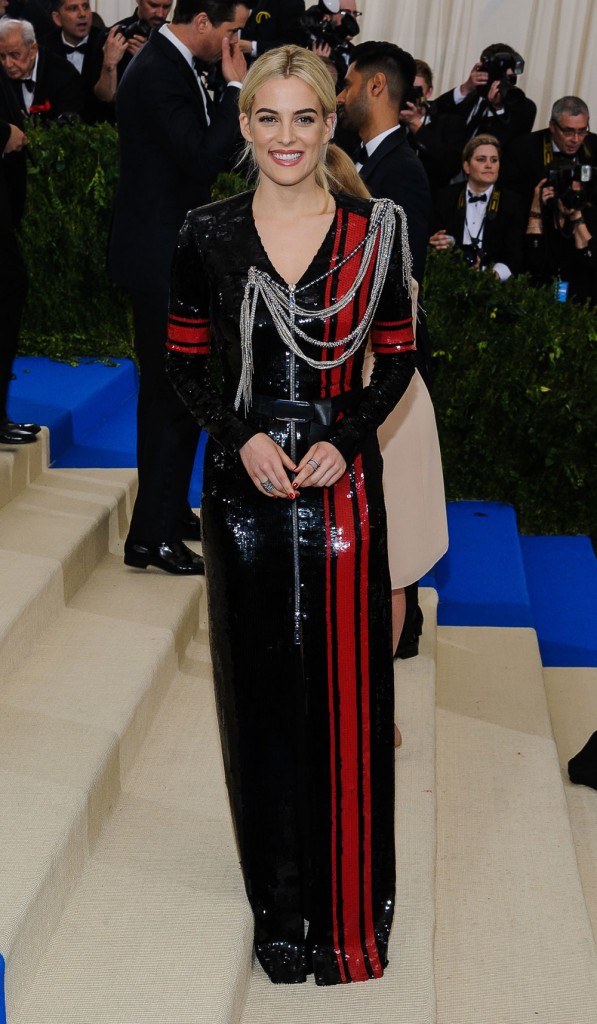 Sophie Turner got the worst LV gown, this white and nude thing with ruffles and a really confusing print. I just feel bad for her. It's like someone laid one of those sexy lingerie aprons on top of a white and silver sequin gown.
Photos credit: WENN and Getty