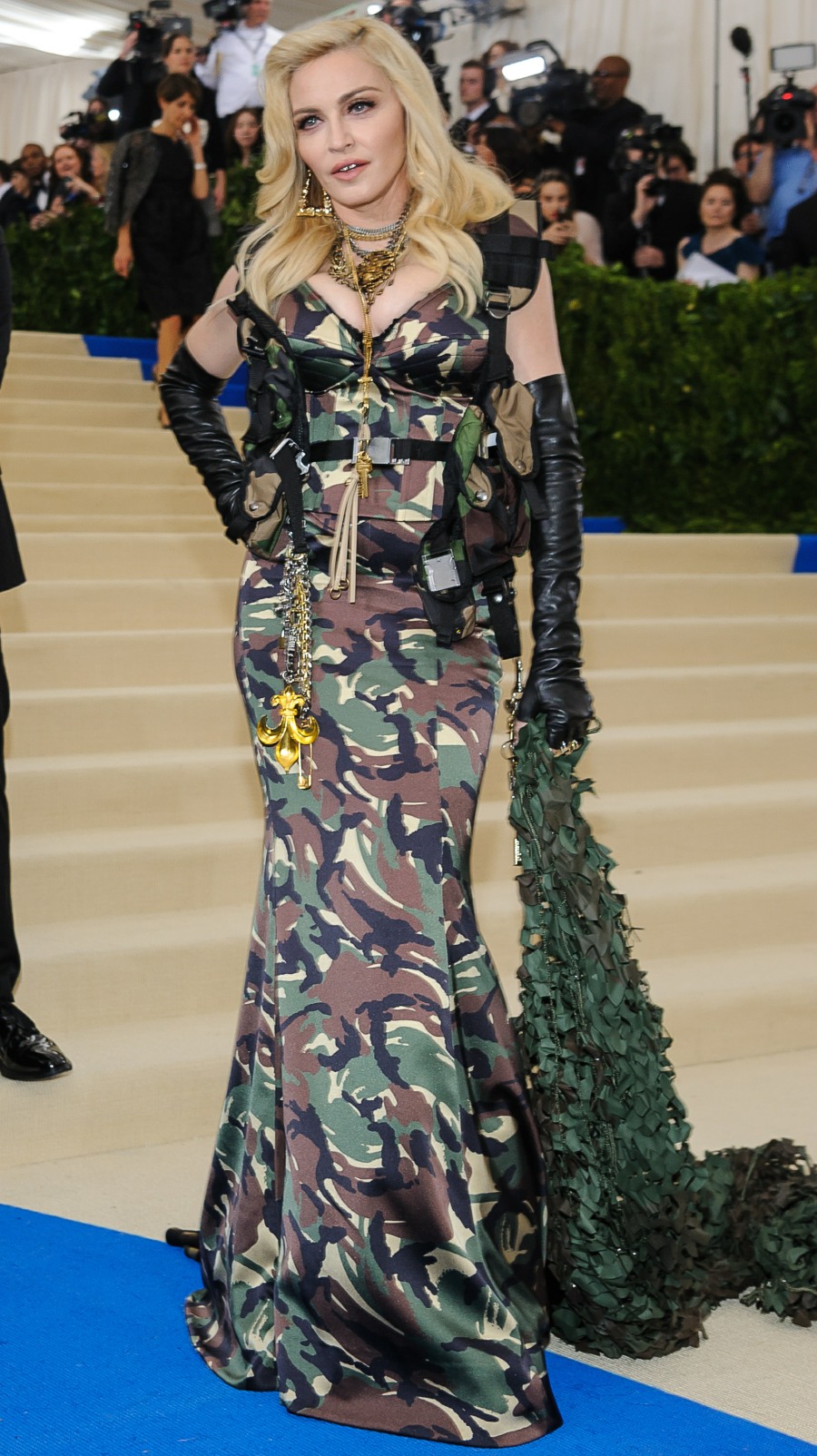 Madonna keeps showing up at the Met Gala, even if she is no longer friends with the coolest girls in the room. Like, I don't expect Madonna to arrive at the gala looking like Jennifer Lopez-Jackie Kennedy, but does she have to be so… youth-obsessed? This camouflage gown by Jeremy Scott is awful, and it belongs somewhere far, far away.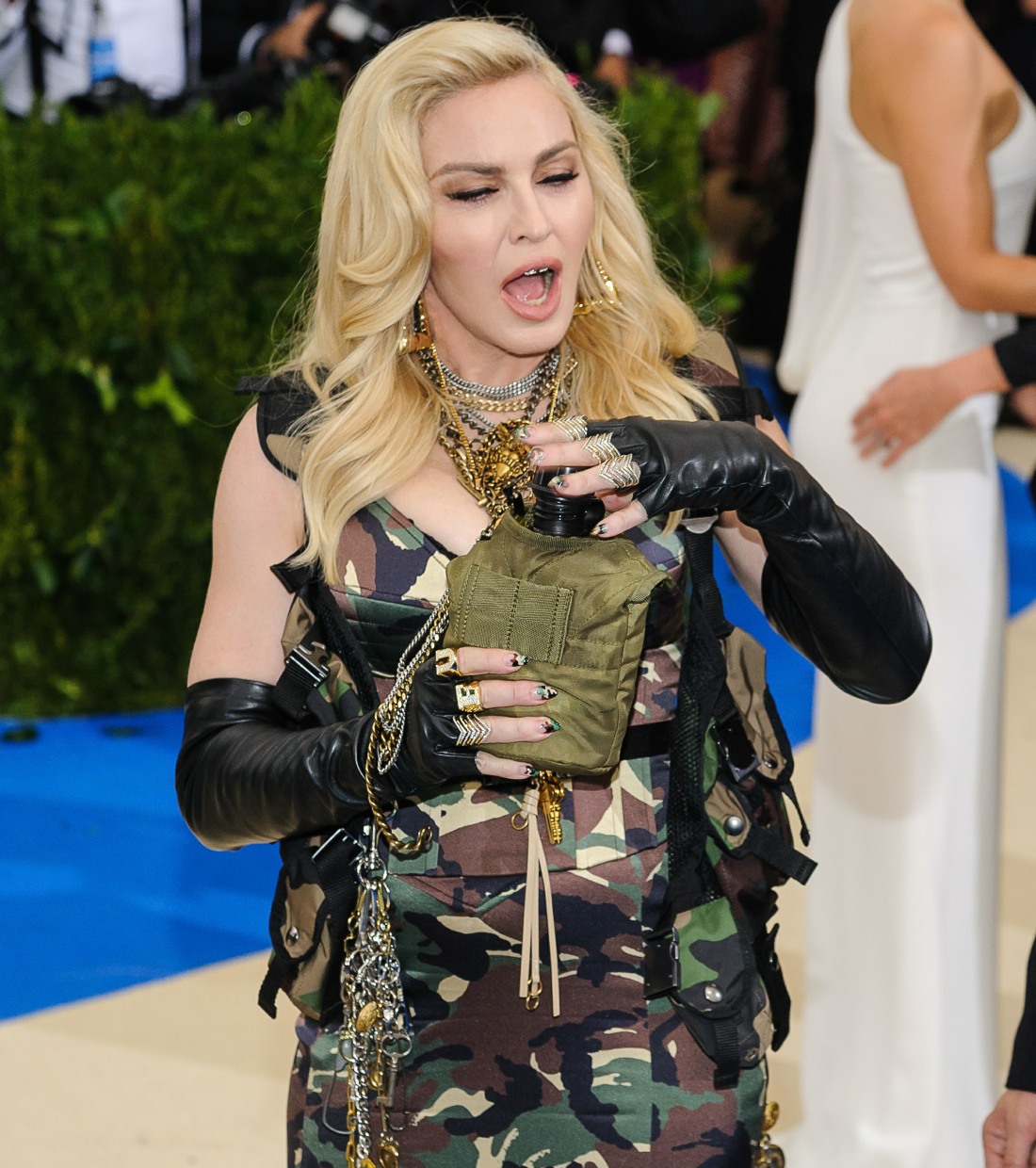 Claire Danes wore Monse. Shockingly, this was one of my favorite looks of the night. I was expecting more of this at the Met Gala – deconstructed menswear, crazy arrays of sleeves and ruffles. I was expecting to see more pants too. So… I don't know, I think Claire nailed it. She looks great. And it's always nice to see Hugh Dancy.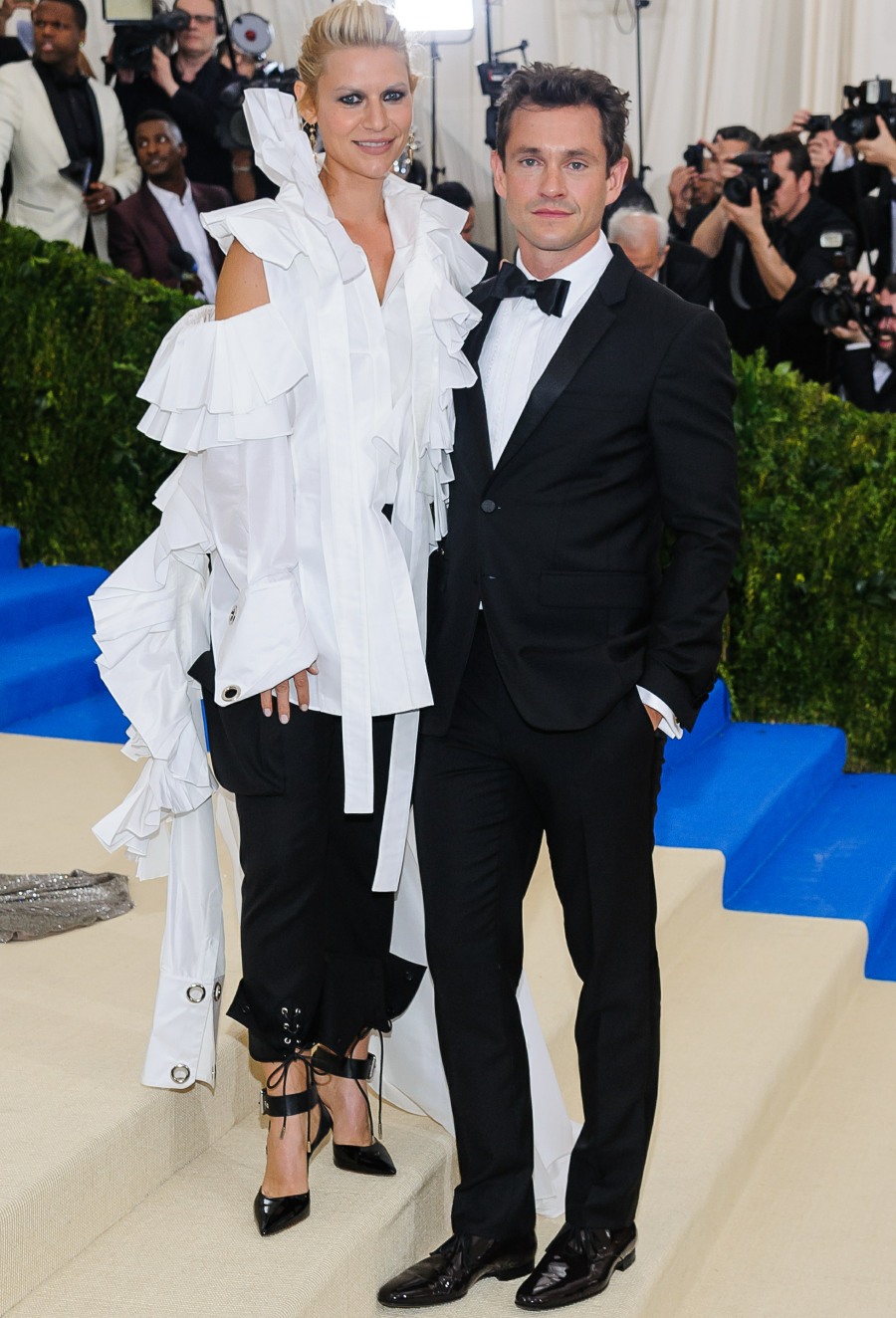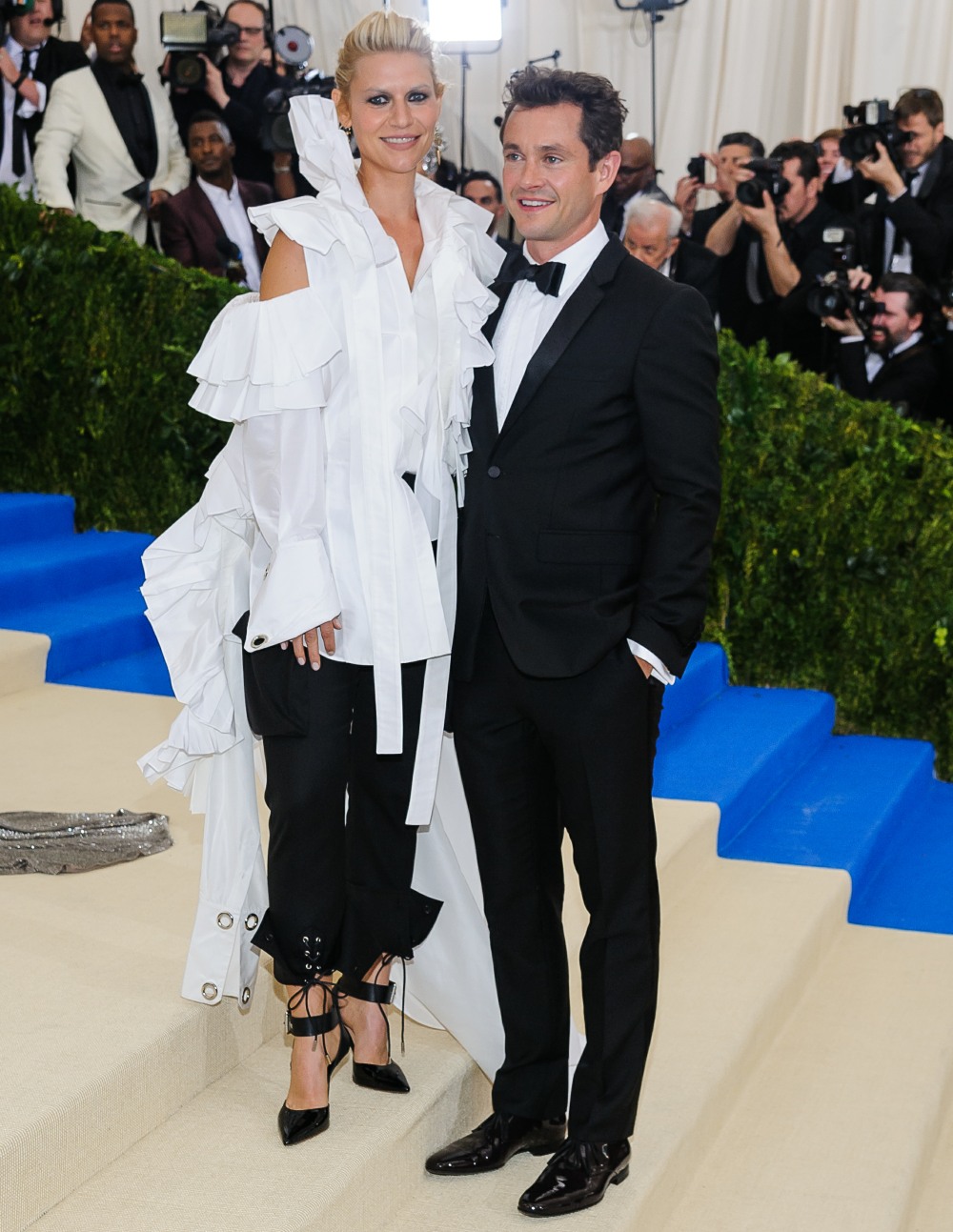 The point of La La Anthony's look was that she was and is feeling herself after Carmelo Anthony probably cheated on her a lot. This Thai Nguyen Atelier gown is supposed to be "I'm mysterious and sexy and single!" But I'm not feeling it at all.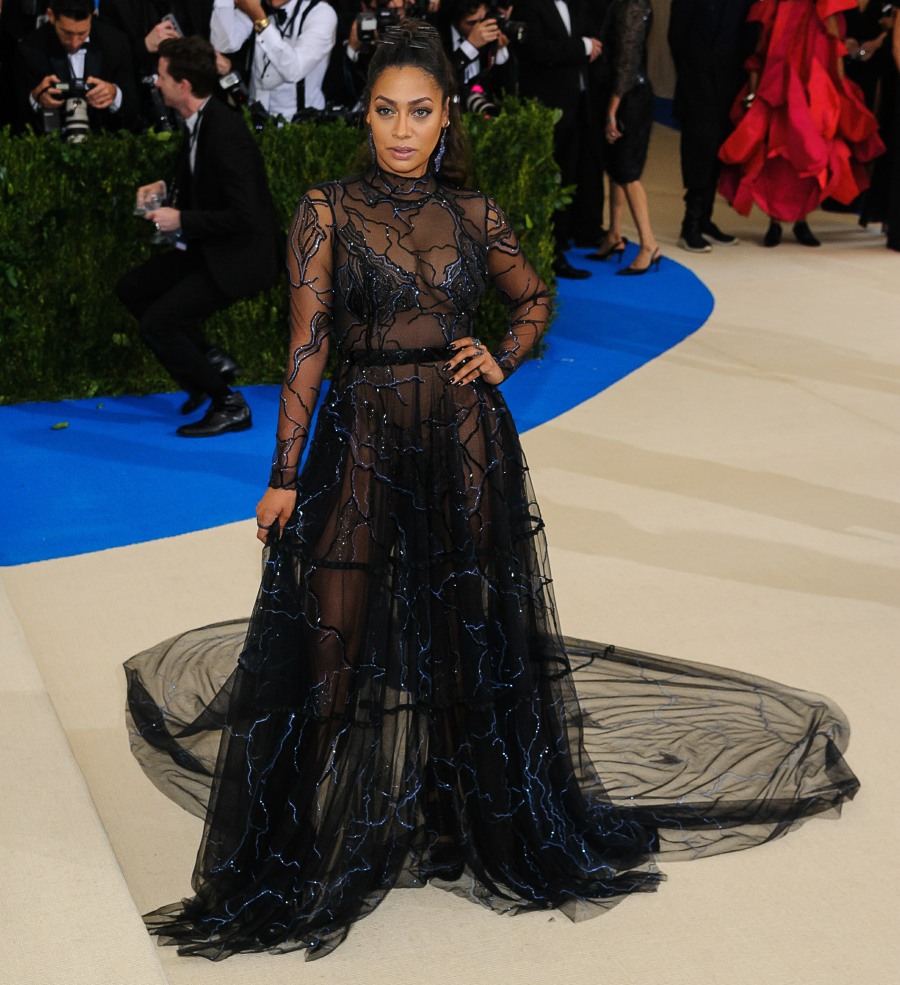 Mindy Kaling in Prabal Gurung. It's a pretty color on Mindy but that's about the only nice thing I have to say. This is a dress for an awards show, not the Met Gala. This would have looked completely fine at the Oscars. But I honestly expect more from her because I know she loves clothes and fashion. Why, Mindy, why??
Photos courtesy of Getty, WENN.