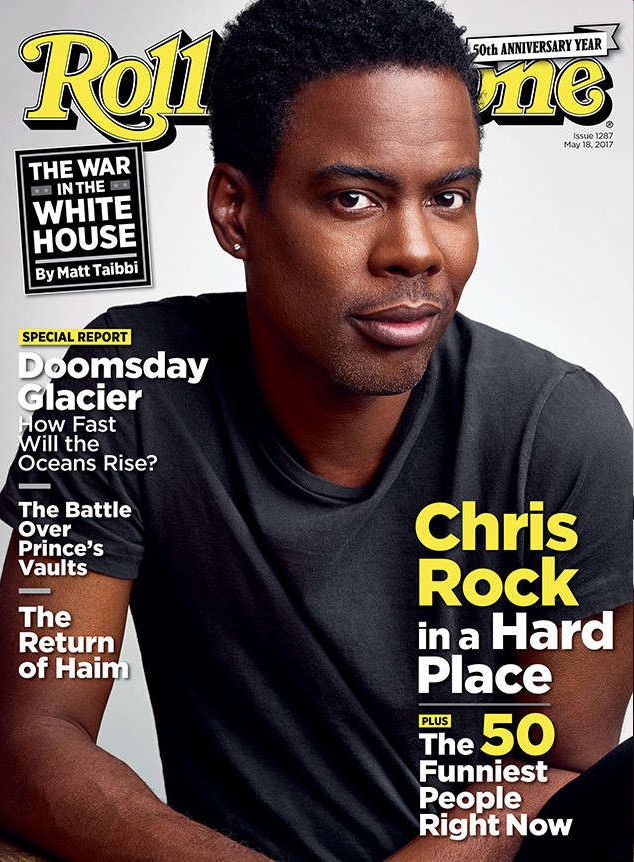 Chris Rock filed for divorce from his wife Malaak back in 2014. The divorce was finalized last year, but not before a huge, public airing of their messiness. Since Rock was the famous one, his side of the story was well-represented in the media, in that the official line from Team Chris was that he didn't cheat on Malaak and Malaak was after his money and she wasn't letting him spend time with their two daughters. There were other layers of messiness, but you get the idea. Well, Rock covers the new issue of Rolling Stone and – in a stark contrast to the other divorce confessional this week – Chris Rock is really coming clean about his cheating, his selfishness, and his dickish behavior towards his wife. You can read the full piece here. Highlights:
His new comedy tour: "I can't tape it now. It's the alimony tour. I've got to make some money first."

He correctly predicted that Trump would win back in October: Rock delivers a well-reasoned argument about how "of the moment" candidates like Barack Obama and Trump always beat the "it's my turn" candidates like McCain and Hillary Clinton. "Presidential politics is like show business, it doesn't give a f–k – 'Whoever's hot,'" says Rock in a mocking tone. "'Ooh, you paid your dues. We don't give a f–k. Migos has the Number One record, f–k you.'"

What he says on stage about his divorce: "I was a piece of sh-t," says Rock as the crowd goes quiet. He segues into his infidelities and gets disarmingly specific, describing three women: one famous, one semifamous, and one a member of the retail class.

Whether he was a good husband: "I wasn't a good husband a lot of the times."

Need is important in marriages: "You got a kid now. You'll be fine. You need each other. Need is big. A woman breaks up with you, the first thing she says is 'I don't need this sh-t.' She doesn't say, 'I don't love you,' she says she doesn't need you."

His daughters: "My own daughter has blocked me on Instagram. They grow up so quick."

He ran into Trump in the 1990s: "Trump would walk in and women would be all over him. And you'd say, 'That's Donald motherf–king Trump.' I give him this, too: He just never really gave a f–k. You'd see him out all the time, but he'd have his suit on, his red tie. He was never trying to be someone else."

He cheated because he was famous & rich: Rock mentions in his act that he thought he could get away with bad behavior in his marriage because he was the famous breadwinner. He now knows the opposite is true. "That's bullsh-t," he says, rolling his eyes. "That actually goes the other way. My faults are magnified. Your significant other, if they really love you, has a high opinion of you. And you let them down."

He's toned down the comedy bits about his ex-wife: "It's not fair. I have a mic, she doesn't. God forbid people are bugging her in the supermarket. That's not cool. I'm going to have to see her at weddings and graduations."

His new girlfriend, actress Megalyn Echikunwoke: "Actually I'm dating a girl now. She's got her own dough, it's amazing."
People around Rock stress that he's got his on-stage persona and that not everything he says on stage is 100% true, but that's not how it seems in this piece. It seems like Rock has decided to work out his personal demons on stage, and he's been in the process for a months now. I think money was a factor, but ultimately the question of "why did they get a divorce?" is that he cheated, he was a dick, and because he thought his money and celebrity meant he could do anything, and that's all by his own admission. For whatever reason, I sort of respect Chris Rock more than Brad Pitt this week. Rock truly learned some life lessons. I'm not sure Brad did.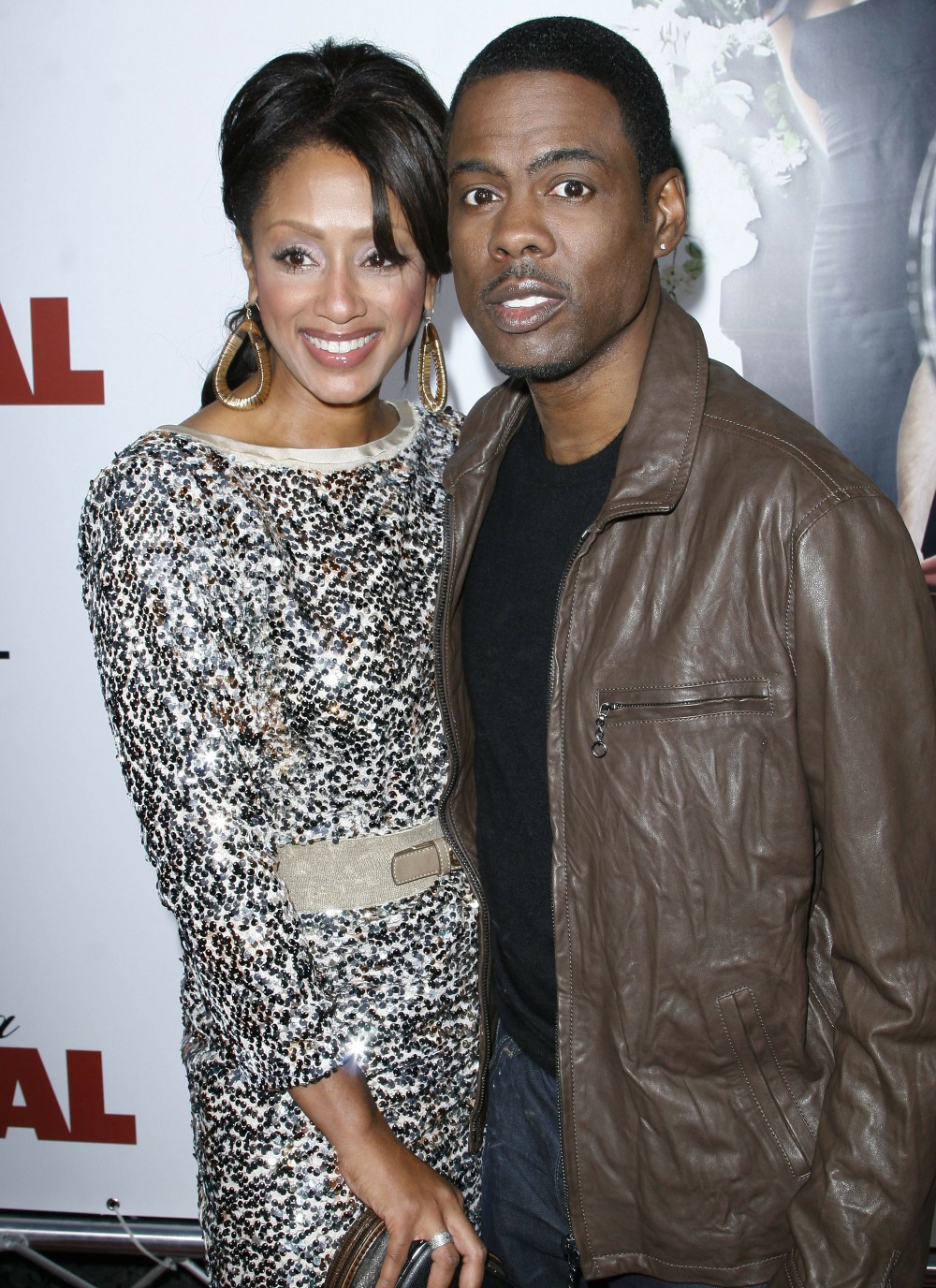 Photos courtesy of WENN, Rolling Stone.