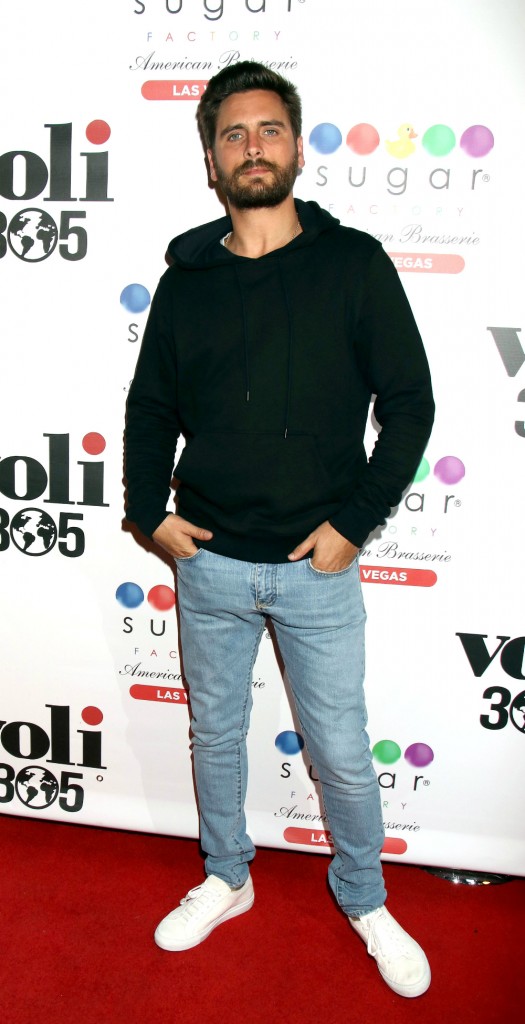 When I read the headline that Scott Disick and Bella Thorne had been spotted on a date together, my first thought was, "well, that makes sense." I kind of wondered how these two fame sponges hadn't migrated towards each other before, especially after I read that they've met prior. Okay, so here's what they're selling: Lord Scott, who is currently off-again with his ex, Kourtney Kardashian, took Bella out for dinner and to get cozy. Scott is 33 and Bella is 19 but the 14-year age gap won't be a problem because they are both mentally aged 12. So they got together and went out to places they were sure to be spotted together for eats, drinks and dancing. Oh, and flirting, lest anyone think this might be other than a hookup. And then they went home. That's it. And yet, somehow, this one, inconsequential outing, got leaked to all the news outlets. Huh.
Scott Disick is having fun playing the field.

On Monday, the reality star, 33, stepped out with Bella Thorne, 19, for a date night, PEOPLE confirms.

"It was a real date," a source tells PEOPLE exclusively. The stars first dined at L.A. hotspot Catch and then moved on to The Peppermint Club. "They were dancing together and getting cozy, but he was a total gentleman," says an onlooker.

Though Disick and Thorne may seem like a surprising pairing, the source adds that they "run in the same circles and have met before."

"It was just a fun night out," says the source about Disick and Thorne's outing. "This isn't going to be some long-term relationship."
Is it wrong to love how People wrote this? First off, when hasn't Scott had fun playing the field? Isn't that his shtick, to escape his leash and play the field as much as he can? And this source is precious, you can almost hear them stomping their foot as they insist, "it was a REAL date!" But it only took the source two sentences for them to flip their argument and say it was just a fling, nothing lasting. I'm not sure there was ever a danger of us thinking this was something of substance. And of course Scott and Bella run in the same circles – they're both card-carrying members of the Thirsty R Us association.
Let's remember, folks, Bella stars in a show called Famous in Love. Maybe this was research?
But, don't hold your breath, Lord D and Bella T shippers, because Lord D was also spotted out recently with British model Ella Ross. Ella is rumored to be his girlfriend only with quotes around the term "girlfriend" because even a 21-year old fledgling model knows Lord D is good for a round of drinks but bad for a brand.
And what about Kourtney? How is she taking all of this? Apparently in the lap of her own young model, Younes Bendjima.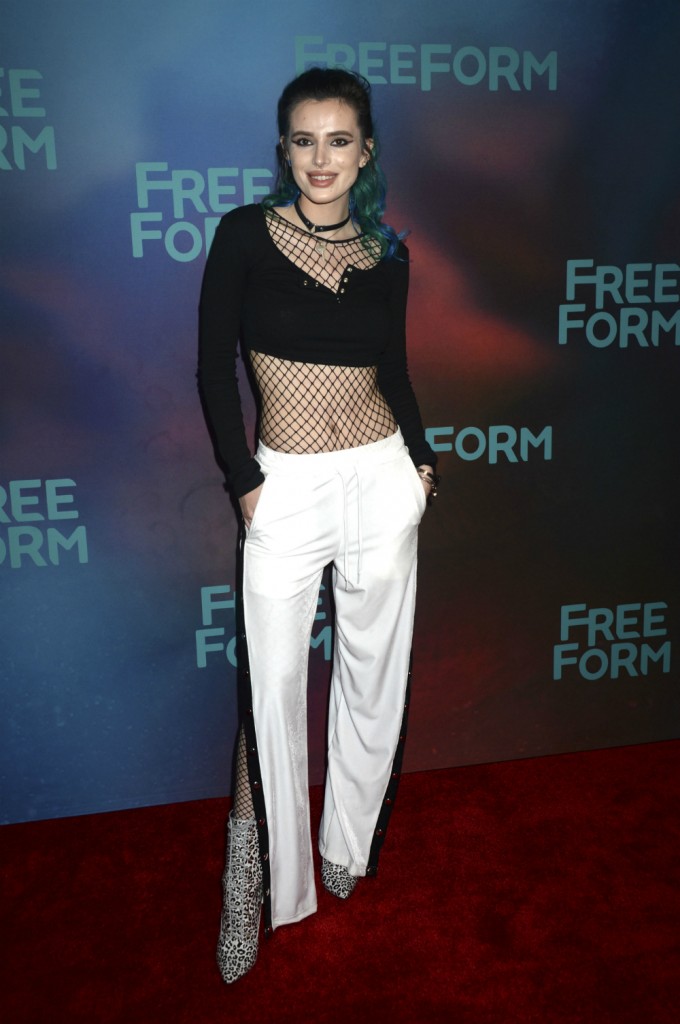 Photo creidt: WENN Photos, Instagram and Getty Images