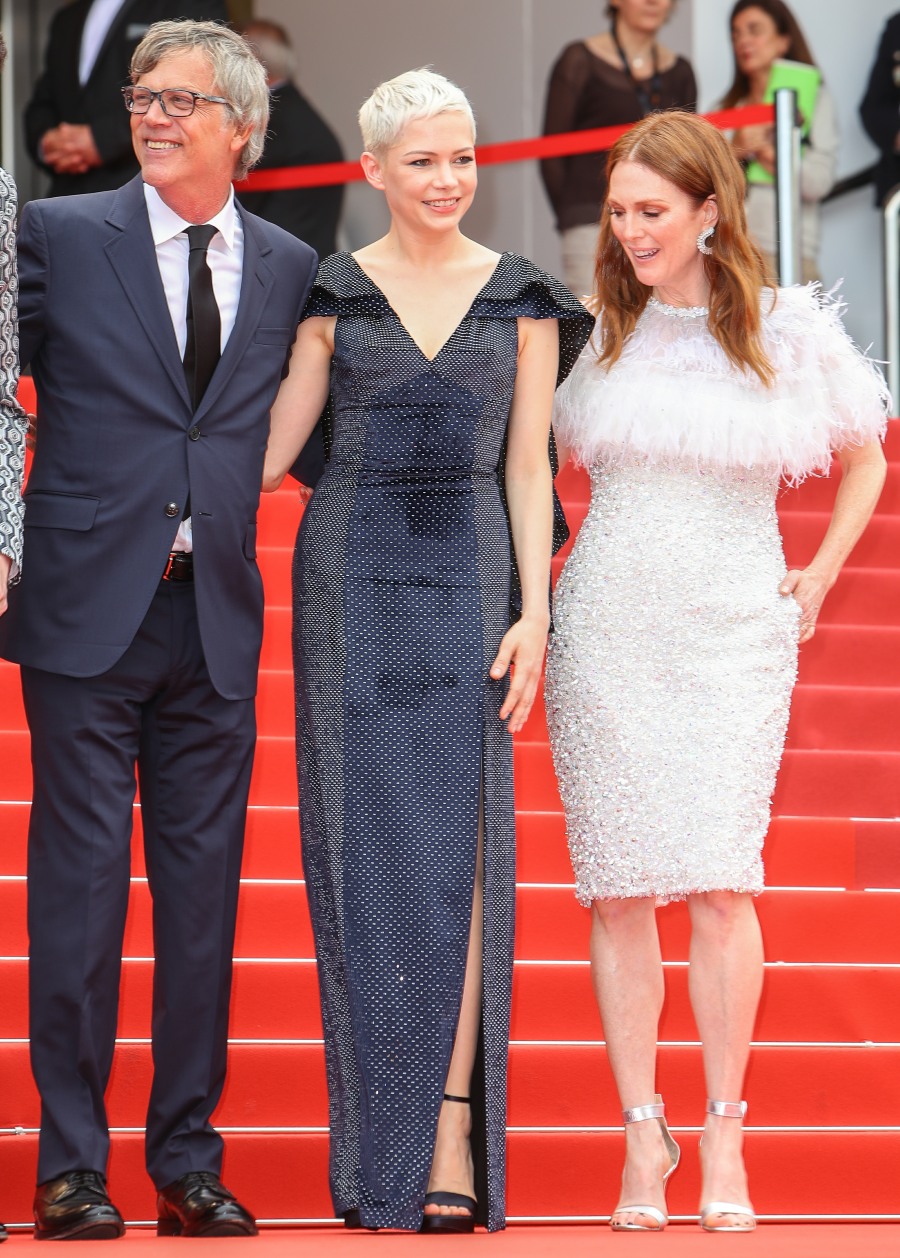 Night 2 of the Cannes Film Festival felt pretty muted, but I think we're being hampered by the staggered arrival times for premieres. Last night, there were two big premieres, first for Wonderstruck and the second for Nelyubov (which was the more sparsely attended premiere).
These photos of Michelle Williams and Julianne Moore are from the Wonderstruck premiere. Neither woman really brought the fashion p0rn. Michelle obviously wore Louis Vuitton – this is just a really boring navy dress, the kind that you would usually see on the wife of a producer, not the star of the film. The milquetoast nature of this LV is made worse by the fact that Michelle literally just put it on and walked out the door. No jewelry. Barely any makeup. Her hair is the same as the photocall. Can I please get a pair of earrings or something?? As for Julianne, she wore Chanel: a beaded cocktail dress with a built-in feathered dickie. Awful.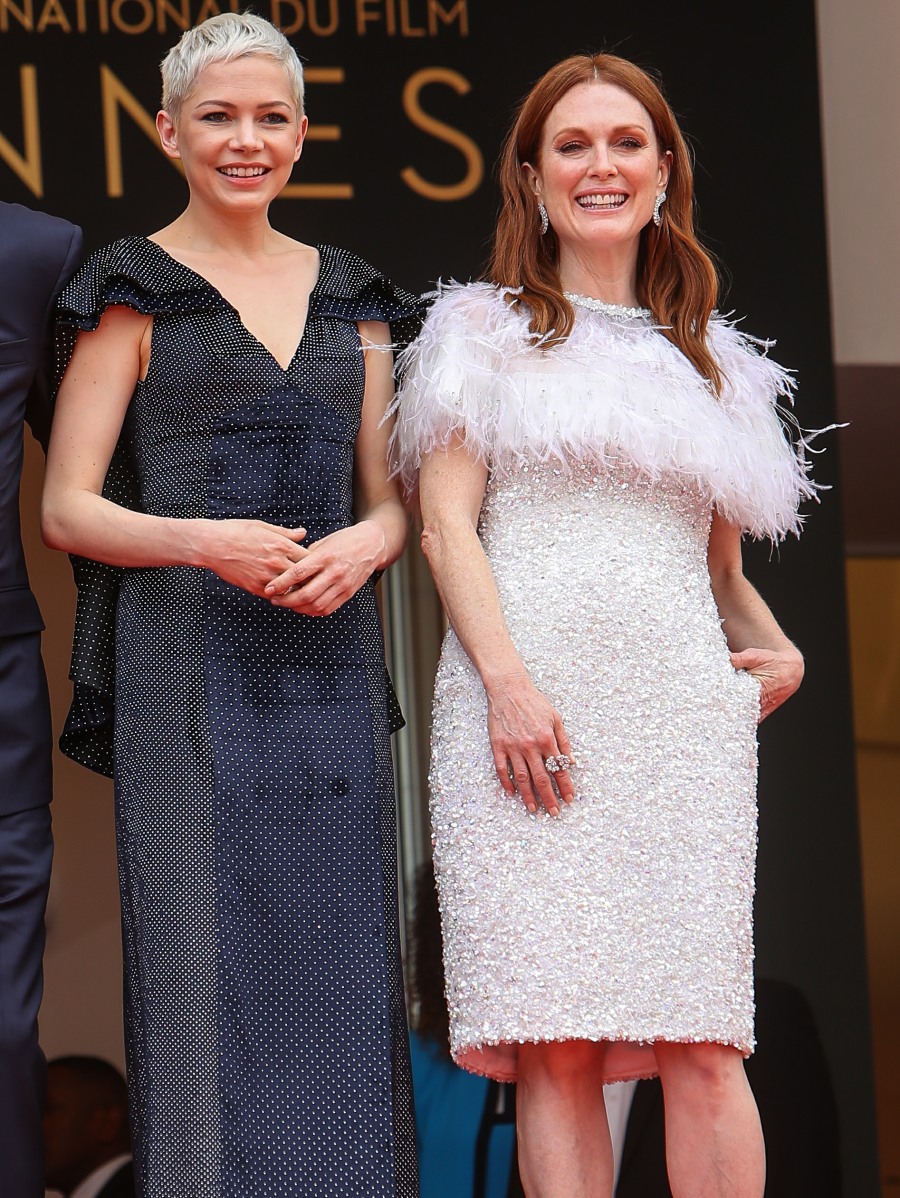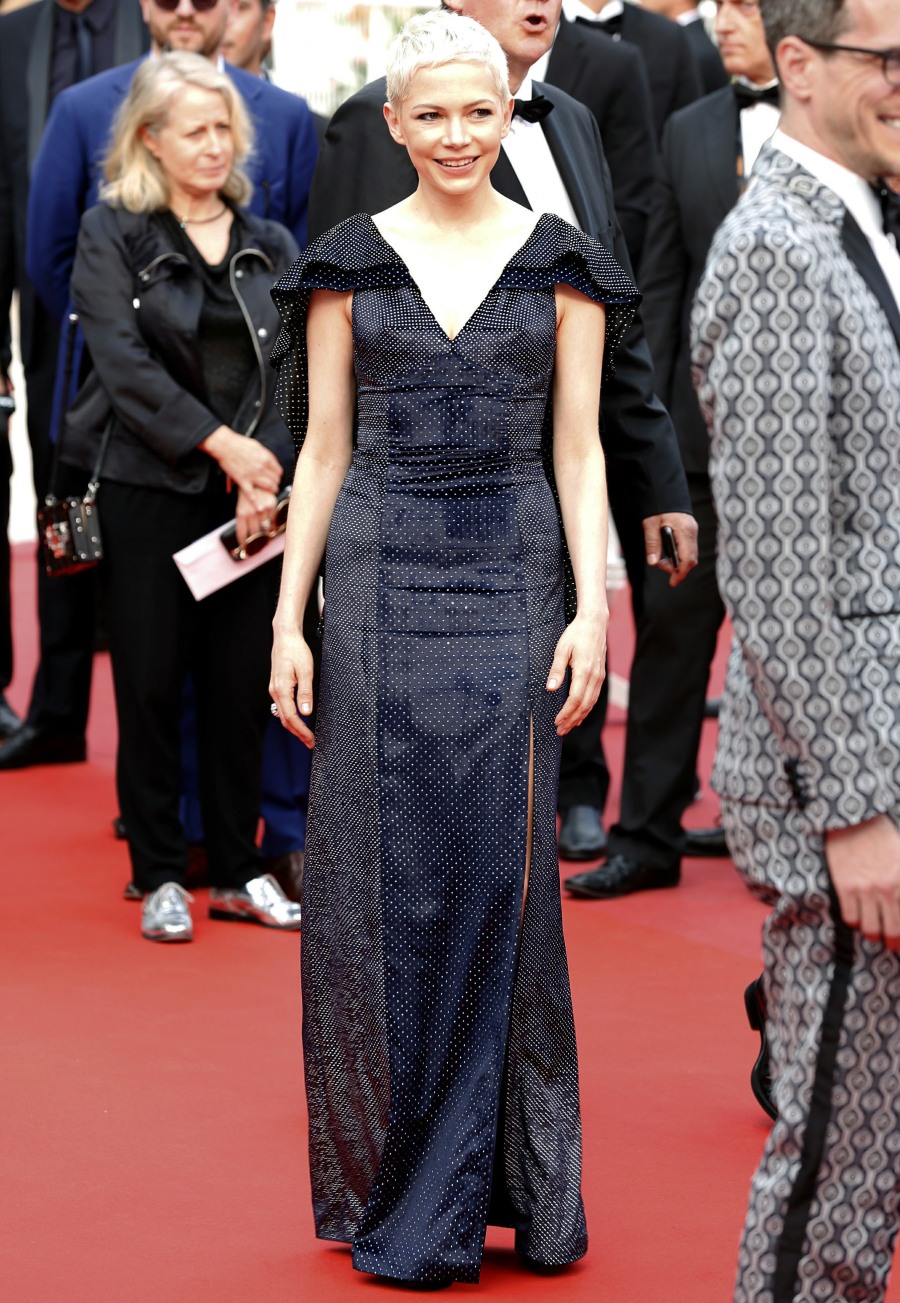 Amber Valletta in Mulberry Fall 2017. One, I thought Amber was Nicole Richie in these photos. Isn't that weird? Two, I really dislike this dress. What's with all the cocktail dresses on the Cannes red carpet?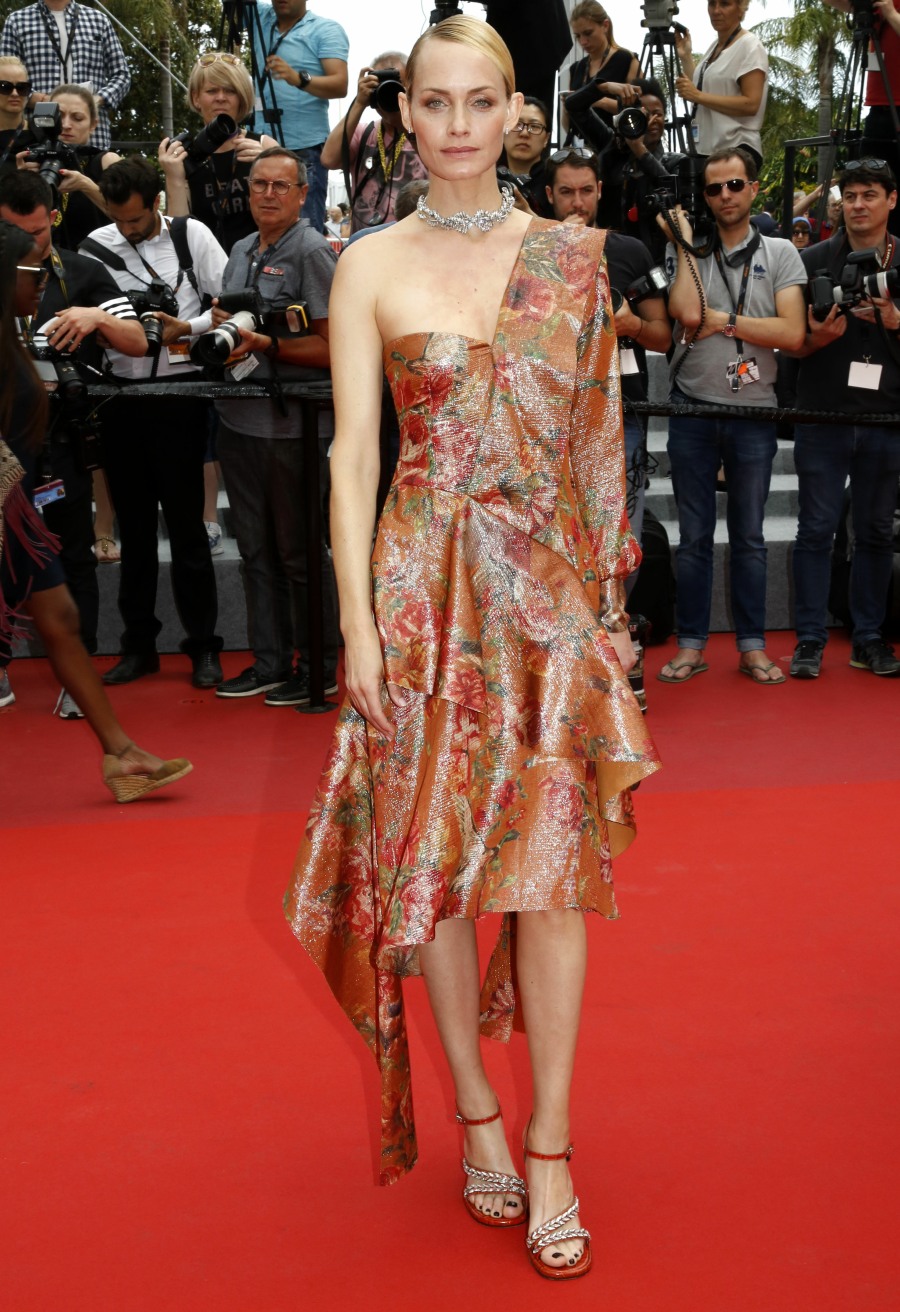 Emily Ratajkowski in a custom Peter Dundas. OMG. On one hand, this totally looks perfect for Cannes and literally no other red carpet. On the other hand, this is awful. It's a lace jumpsuit with a giant, attached, puffy, taffeta half-skirt. Seriously.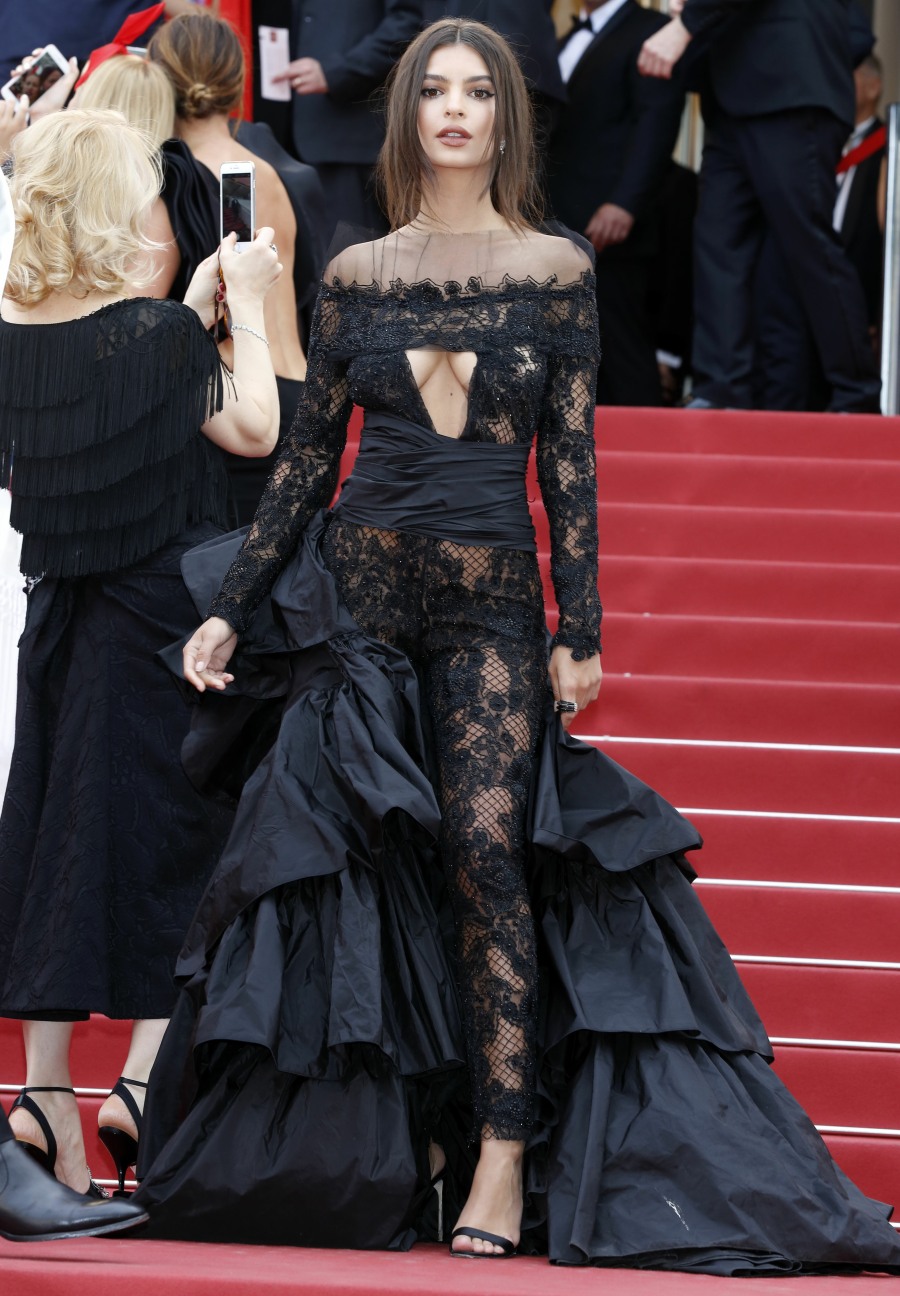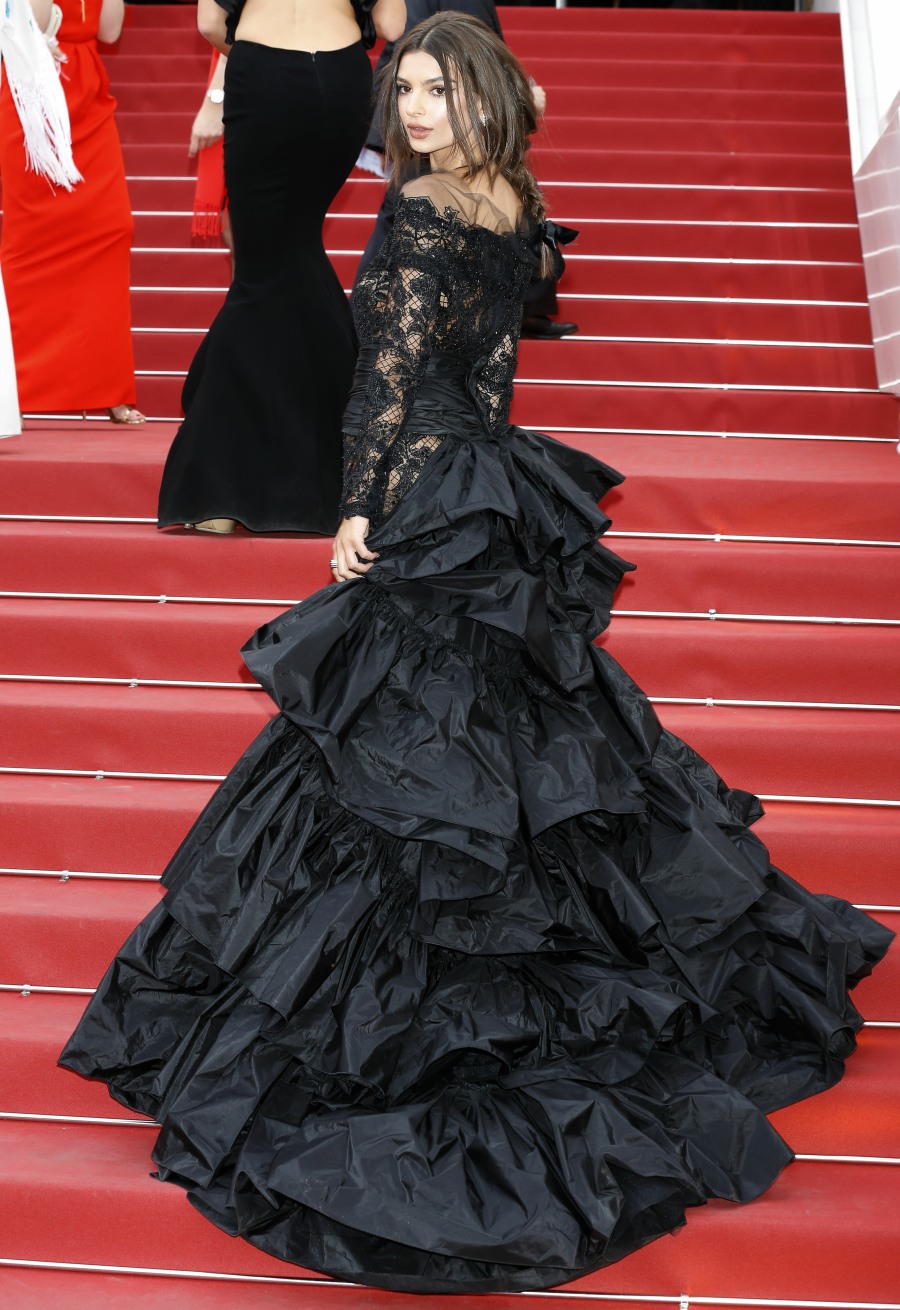 Photos courtesy of WENN.